Location: Afton Canyon BLM Campground – Ludlow, California (37 miles northeast of Barstow, on I-15)
GPS: 35.03784, -116.38446
Overview: The campground is 3.5 miles off of I-15. Afton Canyon Road (sand/dirt/gravel) leads directly to the camping area. The nightly rate is $6 – half price with certain National Park Passes. No hook-ups.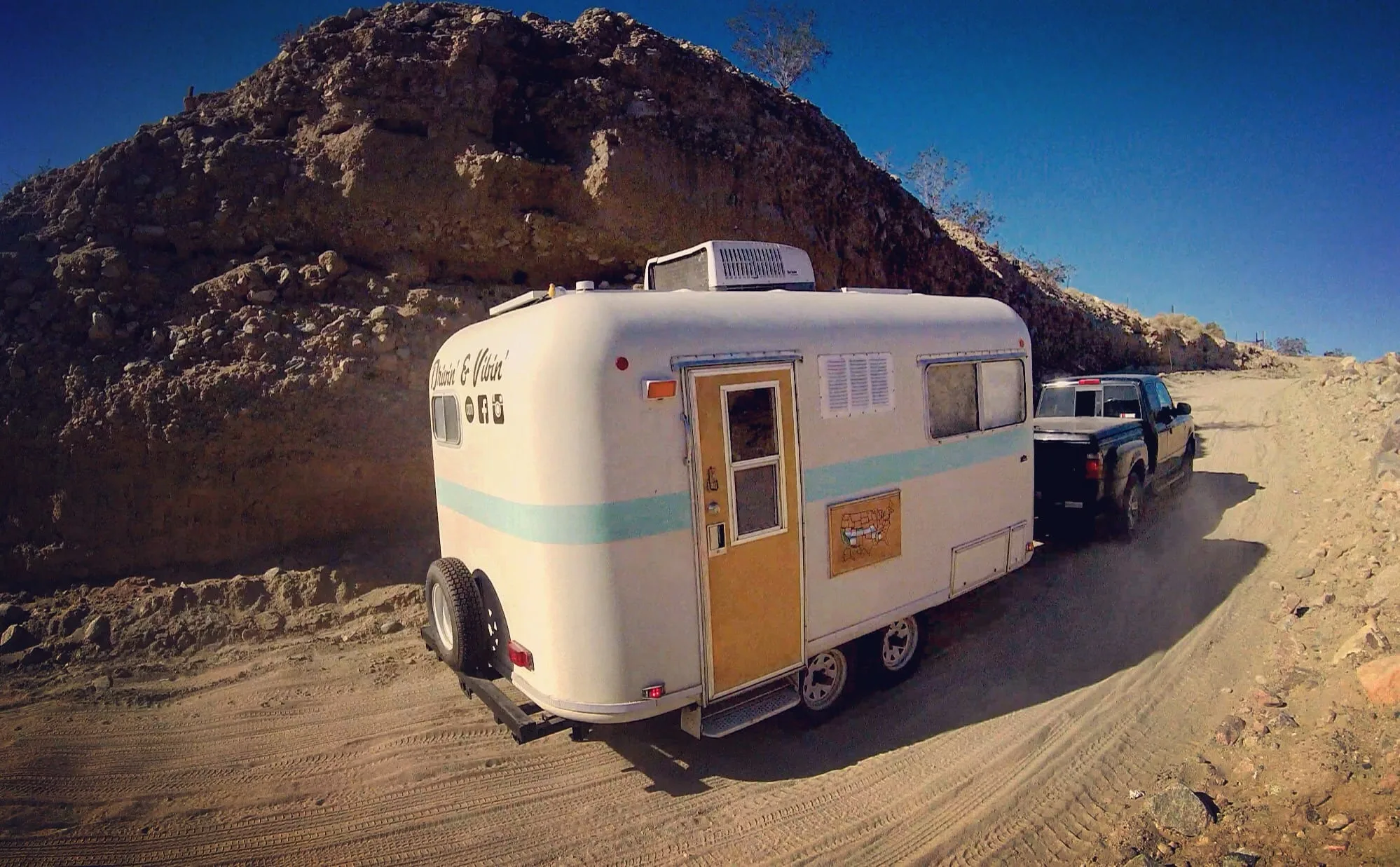 Date/Temperature: November 7-9, 75 high, 40 low
Noise: This is a very quiet campground with the exception of a rumbling train that passes a few times a day
Amenities: Each spot offers a covered picnic table area and fire pit. There are vault toilets, trash receptacles, and potable water available to all campers. The BLM land also offers a designated group camping area.
Wifi/Cell: Our AT&T signal was spotty at the end of the campground. Towards the front of the campground, reception is more reliable. At the top of the hill, signal is strong with LTE 4G.
Grocery/Errands: There is a small market at the Afton Canyon Road exit. We read beforehand that the limited products were priced high, so we didn't stop there during our trip. Barstow is 35 miles away, and Baker is about 20 miles away.
Entertainment: Hiking trails and off road exploring are popular on the land. We walked along the train tracks and watched the cars roll by.

Our Experience: We spent two nights here to get ahead of our monthly budget. We did a lot of relaxing, some walking, podcasting, and blog writing. It is a great campground to stay for a few nights in between destinations, or just for some secluded relaxing.
Help support our mission – to live freely and deliberately – by checking out our Etsy store or treating us to a virtual latte!