July was a month full of travel and exploration. We trekked through middle America, crossing the Continental Divide in Wyoming. We saw animals we've never seen before and visited three National Parks! Months like this are always amazing, and often rough on the wallet.
We did keep expenses under control, but spent a few hundred more than last month.
Here's the breakdown:
[youtube https://www.youtube.com/watch?v=1ad_9ht8ito%5D
Camping Fees
July was the first month we spent $0 on camping; this was a huge accomplishment for us! We took advantage of many free camping locations and traded our services at a few campgrounds.
We dry-camped for 15 days, had partial hookups for 12 days and had full hookups for 4 days.
Total Camping Expenses: $0

($51 previous month)

Daily Camping Average: $0

($1.70 previous month)
Food Expenses
We stuck to our normal diet this month and went out to eat a couple times. As we visited many national parks, well-priced grocery stores were hard to find. Our overall food costs are slightly higher than the previous month, but the daily average is lower.
Total Food Expenses:

$543

($541 previous month)

Daily Food Average:

$17.52

($18.03 previous month)
Gas Expenses
We did a lot of driving in July. We began the month in eastern Wisconsin and ended up at Yellowstone National Park in Wyoming. The 15 days of dry camping also cost us in gas for the generator.
Total Gas Expenses:

$470

($369 previous month)

Daily Gas Average:

$15.16

($12.30 previous month)
Camper & Truck Maintencance
We had a few minor expenses for regular maintenance and small unexpected repairs. The truck received an oil change, the camper got a new bearing protector, and a few supplies were purchased.
Total Maintenance Expenses:

$58

($0 previous month)

Daily Maintenance Average:

$1.87

($0 previous month)
Other Expenses
This category is our catch-all section; in July it consisted of park admission fees, parking fees, pet supplies, propane, and laundry.
Total Other Expenses:

$172

($84 previous month)

Daily Other Average:

$5.55

($2.80 previous month)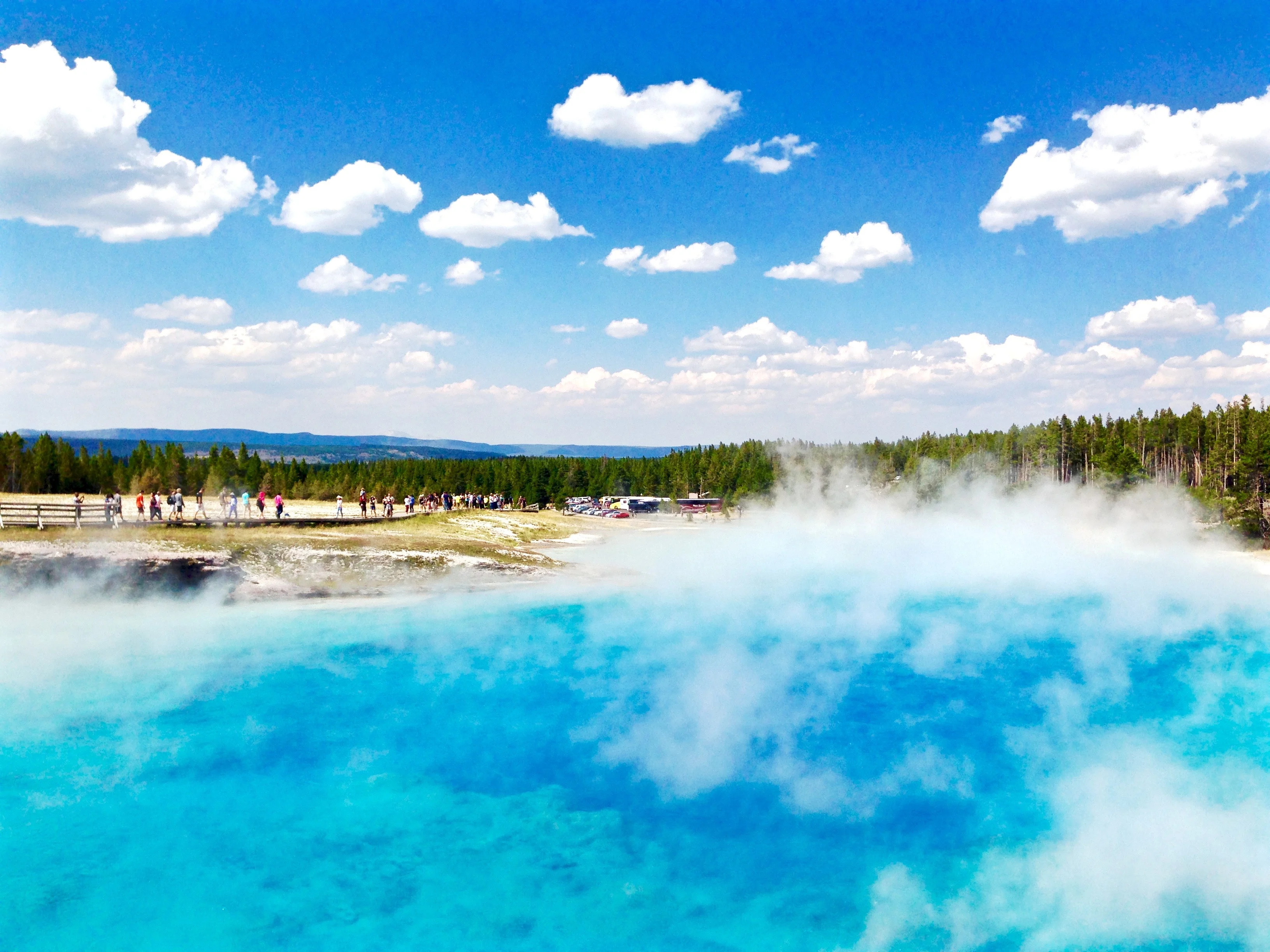 The Monthly Cost of RV Living
We consider July to be a successful month. Even though gas expenses were higher, we managed to camp for 31 days without paying once!
After the "July Living Expenses" line, you'll notice the "Fixed Expenses" line. Fixed Expenses is the combination of our unchanging monthly bills – insurance, internet, cell, student loan, and subscription services.
Total June Living Expenses: $1243

Total Fixed Expenses: $400

Total Cost of June RV Living: $1643
Daily Average: $53
Thanks for reading our blog. Help support our mission – to live freely and deliberately – by checking out our Etsy store or shopping Amazon through our link.