The month of August treated us well. Despite buying a new iPhone ($150 from Walmart), we managed to keep the rest of our expenses under control. We'll break the report into 5 sections and let you know exactly how much we spent.
Our accounting is done completely with pen & paper. We use our favorite Moleskine Journals to track daily expenses and write the results for each day on a calendar that hangs from the fridge – its a visual reminder that keeps us accountable and aware.
Here's the breakdown:
[youtube https://www.youtube.com/watch?v=5vxvzl6o8rs%5D
Camping
We camped at 12 sites during the month of August – starting at Grand Teton National Park and ending in Moses Lake, Washington. We dry camped for 18 nights, had partial hookups for 3 nights, and lived in luxury with full hookups for 10 nights.
We paid a total of $0 for camping. When we weren't boondocking, we traded our services (marketing & design) to camp for free in RV parks.
Monthly Expenses: $0

Daily Average: $0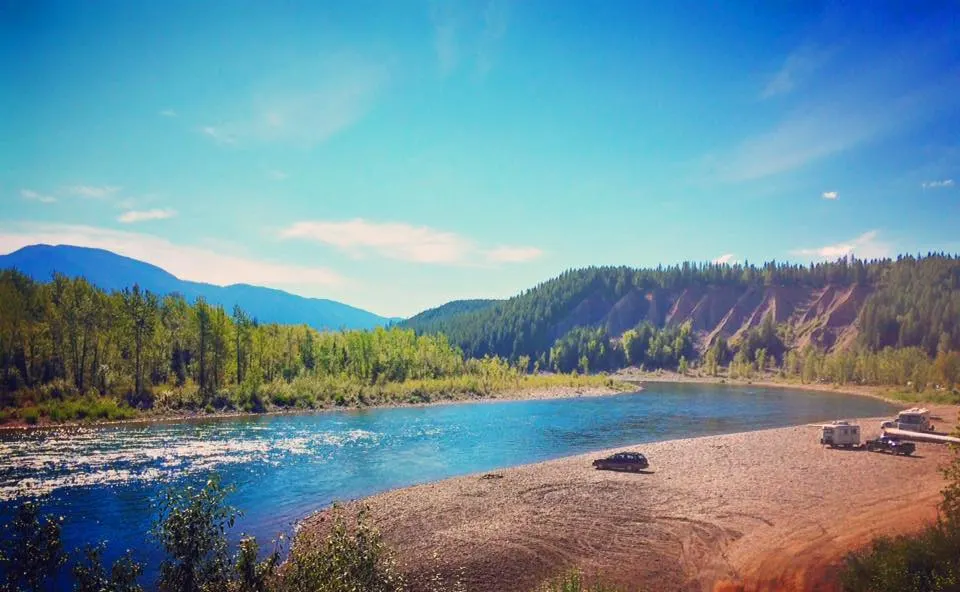 Food / Household Goods
In the previous expense reports we forgot to clarify that this sections includes more than food. We lump all of our grocery expenses into this category. So, it also includes medicine, household goods, dog food & supplies, and vitamins.
We can't seem to get this category less expenses. Our camper isn't big enough to store bulk items, and sometimes when we're in the boonies, inexpensive groceries are hard to find!
Monthly Expenses: $558

Daily Average: $18.00
Gas
Driving across middle America can be a financial drain. The land is so expansive, with hundreds of miles between stopping points. We did seem to cut back our gas expenses from the previous month, but we still have some work to do!
Monthly Expenses: $325

Daily Average: $10.48
Maintenance
Knock on wood – all has been good on the maintenance front. The oil didn't need changing, the truck ran well, and the camper was rolling along without issues. We know – all to well – this can change in a moment; but, as for August, we spent $0 on maintenance.
Monthly Expenses: $0

Daily Average: $0
"Other" Expenses
This is the catch-all category. In the month of August it included an iPhone, propane, post cards, a Washington park pass, laundry, and an air pressure gauge. We aim to keep this section under $100 a month, but with the iPhone purchase we ended well above that number.
Monthly Expenses: $256

Daily Average: $8.26
Fixed Expenses
These are our unchanging expenses that include insurance, a student loan, subscription services, and cell service.
Monthly Expenses: $400

Daily Average: $12.90
Total Monthly Expenses
We're satisfied with our August expenses, but we also know there's room for improvement. As we continue through September, our focus is lowering gas expenses and keeping an eye on our food costs.
August Expenses: $1539

Daily Average: $49.65
Thanks for reading our blog. Help support our mission – to live freely and deliberately – by checking out our Etsy store or shopping Amazon through our link.