Learning lessons and RV Living go hand in hand. As we approach our 2-year Nomadiversary, it seems appropriate to reflect on some of the biggest lessons we've learned on the road.
These lessons are focused on "how to enjoy RV travel" more than the mechanical side of RV living.
** Infographic at bottom for Pinterest sharing **
[youtube https://www.youtube.com/watch?v=HOjvvUOLQrk&w=560&h=315%5D
1. Slow Down
This was the hardest lesson for us to learn, but also the most rewarding. A common mistake for newbie RVers is to travel too quickly. There's so much to see – and racing from place to place is the only way to do it… or so it seems.
Once we learned to settle down and stay at each location for a week or so, our days became more enjoyable. We were able to get to know an area and explore the local parts of each community – not just the tourist attractions.
We also began traveling shorter distances between each stop. Driving a big rig or towing a trailer can be pretty stressful. Once we cut down the miles on travel days, we found our moods to be more relaxed and less "on edge".
2. Boondocking Makes Us Happy
Boondocking, although intimidating at first, is the most amazing way to connect with the surrounding environment. And, connecting with the environment is medicine for the soul!
It took us almost a year of RV Life to become comfortable with boondocking. Thanks to Campendium and FreeCampsites, we learned how to research and find the best, and safest, boondocking sites around.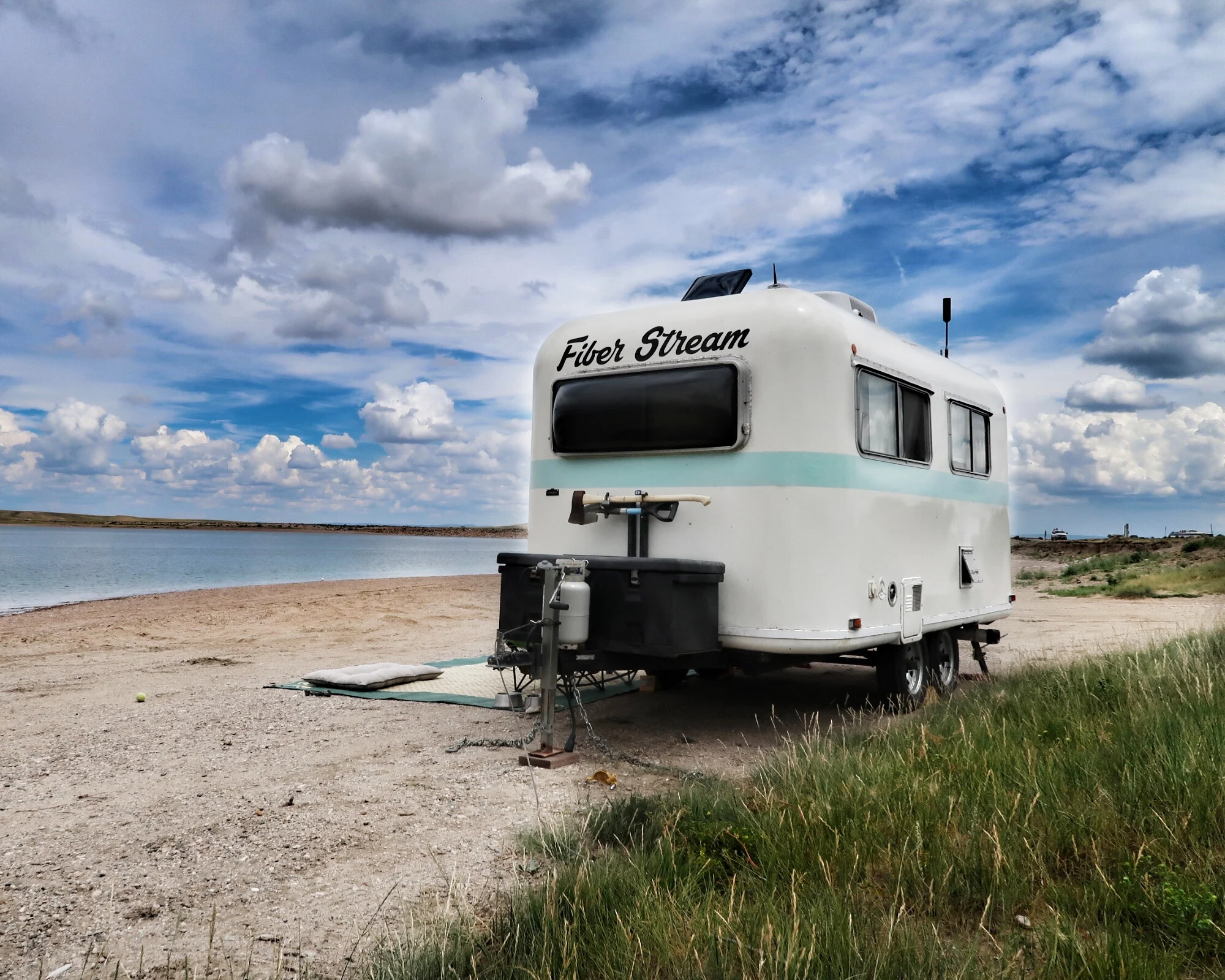 We encourage everyone to, at least, try boondocking once or twice. There are many sites with close proximity to towns – so, you don't have to actually be out in the boonies to give it a go.
Boondocking is one of the keys to a happy RV life for us!
3. Roll With It
Just like any other aspect of life, we never have complete control over a situation. Over our 2 years of traveling, we've learned how to let go of our expectations and "roll with it." Breaking down happens, weather happens, and like they say, shit happens. We just have to realize that any unfortunate event is a learning experience.
4. Community is Important
We dove into RV life without any knowledge of "RV Community." Our first six months on the road were completely void of making friends or evening knowing how to make friends on the road.
Thanks to Xscapers, we realized there are many people like us living the same lifestyle. Their community of "Working Age RVers" introduced us to some of the best friends we have.
[youtube https://www.youtube.com/watch?v=qAjH8fvXqEI&w=560&h=315%5D
Social Media is another way we've learned to make friends while RVing. These "digital friendships" often materialize into "in person" friendships.
5. Staying Healthy & Active
It was easy for health to take a back seat when we were traveling quickly and covering many miles each week. Gas Station snacks and eating out became daily habits.
Once we slowed down our travels, we began to cook our meals and enjoy hiking. Doing daily physical activities is one way we maintain a good mood. It's also important that our pup is getting the daily activity she needs.
If we're all active – we're all happy. That's a big lesson learned.
[youtube https://www.youtube.com/watch?v=MAjBPOLidWg&w=560&h=315%5D
6. Free Activities
Each town we visit offers so many free activities. This is something we didn't really know upon starting the RV adventure. Like we said earlier, in the beginning we jumped from tourist spot to tourist spot, paying a premium for activities. Slowing down our travels helped us discover free activities and allowed us to get to know local areas more in depth.
We've stumble upon car shows, farmers markets, outdoor concerts and more, simply by walking around the town we're in. Hiking is another free activity we like to seek out. We never know what to expect, and that's half the fun!
[youtube https://www.youtube.com/watch?v=E90BhaG5yAk&w=560&h=315%5D
Thanks for reading our blog! Our mission is to live minimally & deliberately as we explore the earth and it's many communities. Help support our mission by shopping through our Amazon Link, visiting our Etsy shop, or better still, listening to our new album!