Something's Not Right With RV Campers This Summer
We've all heard the news, RV travel is the only way to take a covid-cation. RV sales have skyrocketed, and more RVs have been rented this year than ever before.
However, something's not right with RV campers this summer.
At Drivin' & Vibin' we take pride in providing readers with the most up-to-date RV news. We're not a huge media publisher, but our reach exceeds 1 million monthly readers.
This is the first year we've ever received mail from the National Forest Service, tourist boards, and concerned citizens about the abuse RV campers impose on local lands.
From the mail we've received, RVers aren't practicing "leave no trace."
People are pleading with us to share best-practices of RV camping.
The Repercussions Are Clear (and Already Here)
We love boondocking (aka free camping). When we began full-time RV life five years ago, boondocking was our way to experience ultimate freedom.
Sites like Campendium & FreeCampsites allowed us to discover the joys of camping off-grid and be fully self-sustained. In return, it was our passion also to share the joys of free camping with fellow travelers.
From the reports we hear firsthand, these free camping lands are the very spots seeing massive abuse.
Fecal matter, trash bags, raw black water, and food debris are littering these areas.
The Lands Are Closing (and Staying Closed)
One of our favorite free campsites in Flagstaff, Arizona has already been closed indefinitely.
Last week the Coconino Forest Service messaged me with a grave warning that The Main Drag 525 may close as well (at least that's how we interpret it). Here's what the National Forest Service representative wrote:
"This overuse and misuse is causing tremendous damage to the area, impacting private ranch lands, grazing allotments, as well as creating illegal roads, illegal campsites, and a large amount of dust, trash, and road damage. Due to the impacts and misuse, we are now looking in to different options that may limit camping in that area."
The Minimum Responsibility of RV Campers is Pack In, Pack Out
If you don't know what pack in, pack out means – you probably don't need to be boondocking.
It's quite simple. Don't leave your trash behind.
Food Scraps
Bags
Fecal Matter
Toilet Paper
Gray Water
Black Water
That all counts as trash. As RVers, with plenty of storage space, there's no reason to leave trash behind at a campsite.
You're Also Responsible to Leave No Trace
As the Forest Service mentioned, RVers are creating new roads, new campsites, and new fire rings. This is the opposite of leave no trace.
We're fortunate to be able to camp at these beautiful public lands. But it's not our land, its the habitat of local wildlife.
By leaving no trace, we ensure that wildlife will be undisturbed. Additionally, it will allow the campsite to remain open for years to come.
The RVers Code Is To "Leave It Better Than You Found It"
Traditionally the RVers code has been to "leave it better than you found it."
I understand with the influx of new RVers that they may need to be taught this code. Please let this article be your lesson.
Better still, share the article with new RVers to educate them about the proper way to camp.
We have to act together as a community of RVers to maintain this prized public lands remain open.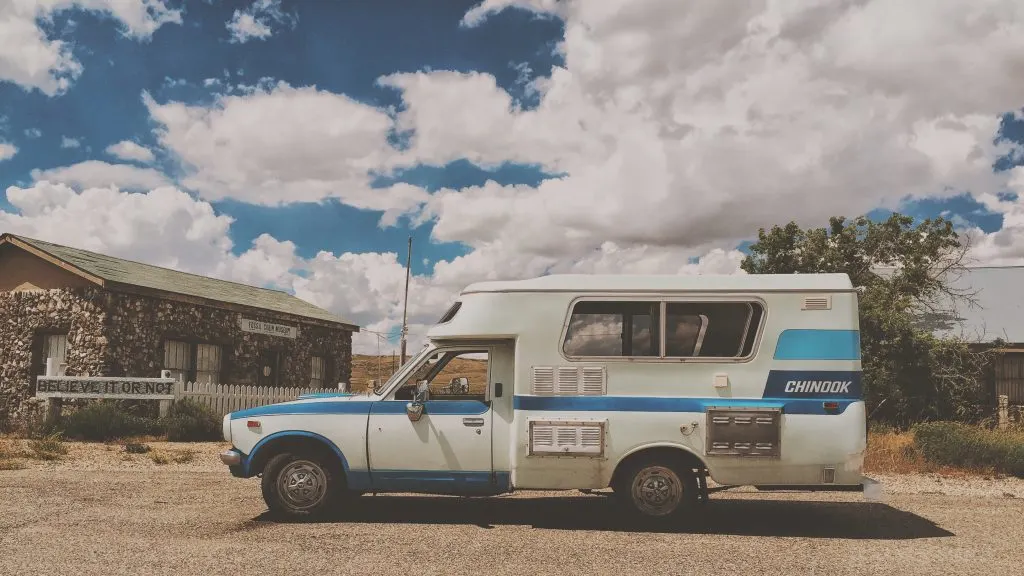 We Encourage You to Free-Camp This Summer (and Leave It Better Than You Found It)
Don't view this article as discouraging. Use it as motivation to get out there, camp in nature, and help the clean-up effort.
At the end of the day, it's our land, and we should treat it with pride and respect.
Become a FREE CAMPING INSIDER and join the 100,000 campers that love to score the best site!
We'll send you the 50 Best Free Campsites in the USA (one per state). Access the list by submitting your email below: