The Unfortunate Future of RV Shows
Let's face it, the COVID-19 pandemic has affected just about every aspect of our lives this year. And while the RV industry has seen a huge upswing in business in recent months, there have been lots of changes in things that we took for granted.
Unfortunately, the RV show is one of these things.
The Effects of Coronavirus on RV Shows
Usually, during the first week of October, an estimated 45,000 people make their way to the Auto Club Speedway in Fontana, California for the RV Industry Association's annual RV show. This is something that's been going on for 67 years. But because of health concerns due to the coronavirus, organizers reluctantly put the brakes on the show.
In Hershey, Pennsylvania, a 53-year tradition ended when the event known as "America's Largest RV Show" was canceled in September. There were expected to be more than 1,400 RVs of different makes, models, and styles on display.
Canceling these shows entirely or moving them to a "virtual" format online is a trend that started back in the spring.
One of the first of these events to fall like dominos was the 62nd annual Portland Metro Dealers RV Show, which was to have taken place March 11-15. The Super B RV Show went online in April.
The Future of RV Shows Is Virtual… At Least For Now
The month of November usually brings two major events, as well. The National Association of RV Parks and Campgrounds (ARVC) decided to go online with its conference. And the Kampgrounds of America (KOA) is doing the same.
This is the trend we're seeing, and it doesn't bode well for other shows that are planned in the coming months – there's a good chance they'll become virtual ones, too.
It's ironic that these changes are happening at a time when RVing has literally surged in popularity.
While Americans shied away from airplanes and hotels this past spring and summer because of safety concerns, they embraced RVs and spending time outdoors in record numbers.
How Do Virtual RV Shows Work?
RV shows are a place to see firsthand the latest vehicles and accessories on the market.
However, they're also a lot more than that. They are also a chance to take in seminars from experienced and entertaining experts in the field.
By going online for a virtual RV show, participants can still do these things, and they also have the flexibility to do so according to their own schedule. In other words, they don't have to be at a particular place at a particular time. They can log on whenever they feel like it.
So, in theory, there's potential for a bigger audience as more people can take advantage of the web-based demos, exhibitions, and seminars than the crowded convention halls could accommodate.
Many dealers and manufacturers have already had an active online presence in terms of marketing their products, so they've been able to adapt quickly to the sudden switch from in-person interaction with customers.
Will Virtual RV Shows Meet Your Needs?
RV shows are a social experience, too, a chance for meeting and mingling with like-minded folks. This is one of those areas in which the virtual substitute falls short.
Gone is the opportunity to forge a personal relationship with a dealer. A handshake deal that might include a friendly discount is harder to reach.
Another big part of the puzzle that's missing from the virtual shows is that shopping requires most of the senses. Rather than just seeing it on a computer screen, many people would prefer to feel it with their own hands.
You want to be able to examine it closely, listen to its engine hum and even take in a big whiff of "that new RV smell." Laugh if you want, but these are the types of things that can make or break actual sales, and they are easy to get in a YouTube demo.
The cancellations of these public events translate to fewer dollars to the host communities, too. With the events going online, the cities lose the economic impact they were expecting. So besides staffers for the shows themselves who are suddenly out of a job, hotels and restaurants and other businesses that rely on travelers feel the pinch, too.
In a year that's defined to a large degree by the concept of "social distancing," in-person attendance at RV shows has suddenly become a thing of the past. This is truly sad, and we hope it's just a bump in the road, and that RV shows will be a part of our future once the year 2020 is in our rearview mirror.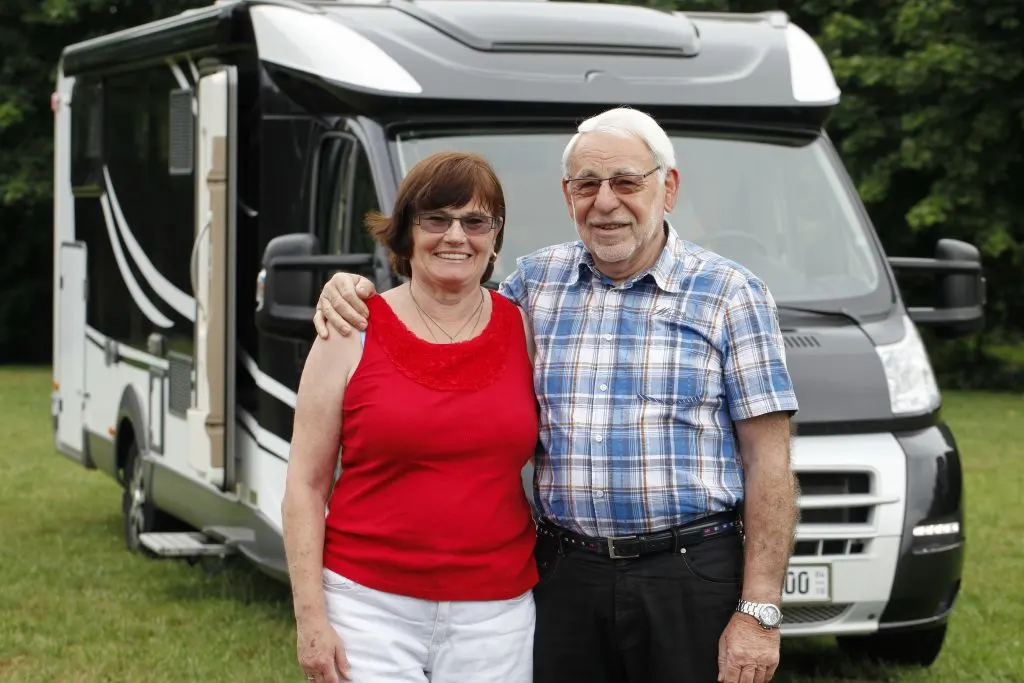 The Show (for now) Will Go On in Quartzsite
The silver lining for RV shows is that the Quartzsite Big Tent Show is scheduled to proceed. However, the show organizers are encouraging attendees to skip opening weekend if possible.
Opening weekend is the busiest time for the Quartzsite RV Show.
The goal of dissuading attendees from opening weekend is to spread attendance more evenly throughout the entirety of the show.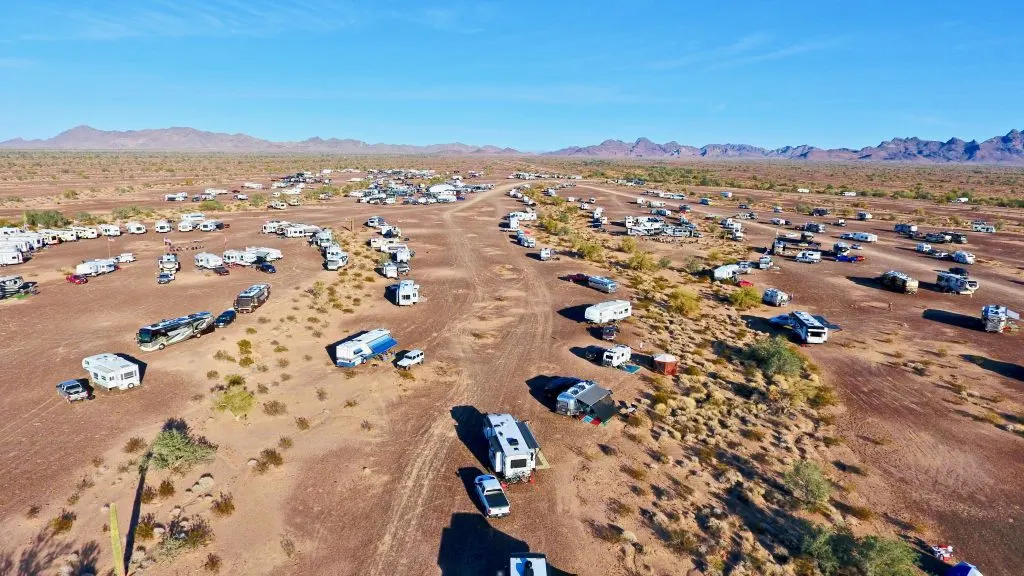 Discover the Best Free Camping Across the USA
To be honest with you, we hate paying for camping. There are so many free campsites in America (with complete privacy).
You should give it a try!
As a matter of fact, these free campsites are yours. Every time you pay federal taxes, you're contributing to these lands.
Become a FREE CAMPING INSIDER and join the 100,000 campers who love to score the best site!
We'll send you the 50 Best Free Campsites in the USA (one per state). Access the list by submitting your email below: