10 Worst RV Camping Stories of 2020
There's no doubt about it, 2020 has been a year to remember. And even though RV camping has seen a significant resurgence this year, there have been many awful RV stories in the news.
Today we're looking back at the last 12 months and dishing out the worst of the worst.
In fact, as we created the list, it seemed like 2020 was at least five years long.
Can you still remember the good old days of $1,000 stimulus checks and binge-watching Tiger King?
Let's count down the worst RV camping stories of 2020.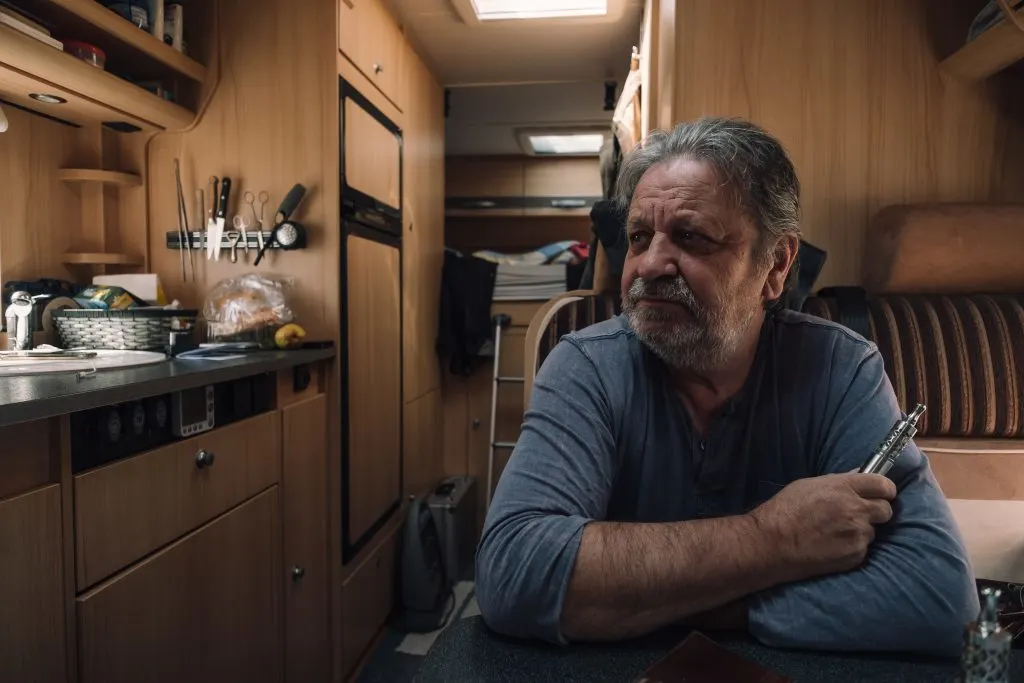 More Walmarts Across the USA Ban RV Parking
Only in 2020 would a major news network let RVers know that Walmarts are rejecting overnight camper parking.
In July, CNN broke the news to 40 million RV travelers that they may need to check twice before pulling into a Walmart for a good night's rest.
Journalist, Nathanial Meyersohn, writes, "The company has allowed overnight parking for RVers in many of its 4,700 US lots going back to the days of founder Sam Walton in the mid-twentieth century. Even RV enthusiasts Supreme Court Justice Clarence Thomas and his wife, conservative activist Ginni Thomas, have been known to stay at Walmart."
According to the rough numbers, about 1,000 Walmarts in the USA have been added to the "no camping" list.
Read the entire CNN article here.
RVers Evicted from Campground for Receiving a FedEx Package
Famous RV YouTuber Jason Epperson from RV Miles caught the entire eviction on camera. And, longtime RV journalist Chuck Woodbury wrote an in-depth piece about it.
Long story short – a simple FedEx package (piece of electronic equipment) led to Epperson getting kicked out of an RV park by the local sheriff.
The park's rules, multiple pages long, stated no packages allowed. So, breaking a rule is breaking a rule…but the media attention can't be good for business.
Here's the full article on RV Travel.
Campgrounds Become Quarantine Locations for Some Communities
Back in the early days of the pandemic, campgrounds from east to west became temporary quarantine headquarters.
In California, Dockweiler RV Park in Playa Del Rey became an official isolation zone, according to CBSN Los Angeles.
Waterfront views of the Pacific Ocean haven't proven to assist medically, but it can't be bad for your mindset!
In Georgia, the story was reported by WSB-TV Atlanta. According to the news source, "(the) state park was going to house seven mobile emergency units as a precautionary measure in accordance with the state's strategic plan to prepare for any and all scenarios as it relates to COVID-19 cases in Georgia."
RV Couple Fined $1000, Threatened With Arrest for Making YouTube Video in National Park
This controversial article made every National Park iPhone user questioned if they were breaking the law.
Famous YouTubers, Kara and Nate, we're slapped with a hefty fine for videoing inside a National Park and posting it on YouTube.
Some people think the fine is acceptable because they broke the rules. However, the old rules didn't consider DIY vloggers. Rather, they were written for large film crews with big budgets.
Gary Bunzer, the RV Doctor, Passed Away
Buzner was a well known RV technician, practicing his craft for 40 years. Among the RV industry, he was a friend of many.
Due to pandemic related health issues, the RV world lost a wonderful man in April.
Chuck Woodbury, of RV Travel, writes, "We have all looked forward every year to meeting up in September at the annual Hershey (Pennsylvania) RV Show, where we gather before the show begins at the Bears' Den at the Hershey Lodge to drink a little beer, eat greasy food, and catch up on our lives. Gary has been the person who always brought us together. Right now, I cannot imagine being there without him."
Read Woodbury's entire message here.
Human Plague Confirmed Near National Park
It stinks to hear of more public-safety concerns in a "new normal" with health on the front-of-mind.
But, in Arizona, a county health commission confirmed multiple cases of the human plague.
The case was reported in Navajo County. This area (Holbrook, specifically) acts as the basecamp for many tourists exploring Petrified Forest National Park.
The official statement from Navajo County Public Health Services says, "(we're) urging the public to take precautions to reduce their risk of exposure to this serious disease."
Private RV Parks Closed by Local Government
I get it, in March we didn't understand the pandemic. As a precaution, many state & federally managed campgrounds closed down to the public.
Marfa, Texas, was among the first towns to force closures of privately owned and operated RV parks.
Full-time RV couple, The RV Outlawz, were at one of the affected campgrounds when the announcement was made.
Here's what they said on their Facebook page: "S— is getting real folks. Marfa is closing pretty much everything, including hotels and RV parks..so we're moving on tomorrow and by the end of the weekend we'll be in very different landscapes than this one.. cheers to the weekend!"
RV Giveaway Scam Reported
Back in June, ABC 57 reported on an RV scam sweeping the internet.
According to the news source, "A post claims anyone who likes and comments on the post will be entered to win win a Jayco RV.
Whenever the "contest" ends, the scammers usually post that the winner was ineligible and the truck, car, RV, etc, is still being given away – or the page changes its name, ownership or content."
Here's the entire story on ABC 57.
RVer mistakes gas station fuel tank for dump station
Here's another RV news gem from RV Travel. Russ and Tiña De Maris wrote the story documenting an unfortunate accident at a Newfoundland gas station.
Here's a summary – RVer needs to dump his waste, sees a hole in the ground, and empties sewage into an underground gas tank.
The official statement from the gas station reads, "An RV driver mistook one of our fuel tank for a dumping station and dumped his black water in the tank. Thankfully an alert customer noticed what was happening and advised our staff. We immediately shut down our regular gas as a result."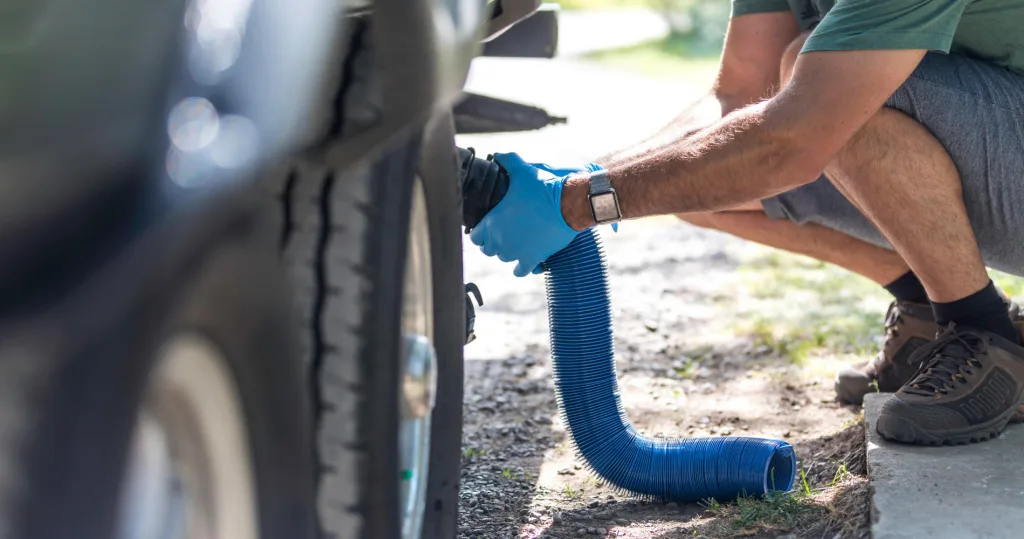 Yellowstone Tourist Plays Dead to Avoid Bison Attack
In a near-deadly situation, a National Park tourist had an up-close and personal meeting with a bison.
The best or worst part of it, the whole thing was caught on video.
In this terrifying video, two young Yellowstone National Park tourists come face to face with a massive bison.
Fortunately, they walk away, physically unscathed.
Nearby park visitors shout, "play dead!"
The young tourist is smart to follow the direction.
The Best Is Yet To Come
Here's the good news…2020 also has a lot of great RV news stories. We'll be featuring those in a few days.
Needless to say, 2020 was a crazy year!
Discover the Best Free Camping Across the USA
To be honest with you, we hate paying for camping. There are so many free campsites in America (with complete privacy).
You should give it a try!
As a matter of fact, these free campsites are yours. Every time you pay federal taxes, you're contributing to these lands.
Become a FREE CAMPING INSIDER and join the 100,000 campers that love to score the best site!
We'll send you the 50 Best Free Campsites in the USA (one per state). Access the list by submitting your email below: