RVillage Acquired By Thor Industries Joint Venture, Togo Group. What Does That Mean for the 200k+ Users?
Over the years, Thor Industries has made a name for itself for buying RV brands. With Airstream in the 1980s, Dutchman in the 1990s, and Jayco, Hymer, and Entegra in the 21st century, Thor became the world's largest RV manufacturer.
But, it doesn't stop with RVs.
Thor Industries also has its corporate hands in Togo Group. According to a Thor Industries 2020 Quarterly Report, "Thor obtained a 73.5% controlling interest in Togo Group and the power to direct the activities of Togo Group."
Togo Group includes the trip routing tool, Roadtrippers, as well as Togo RV.
Now, Thor Industries, by means of Togo Group, also owns RVillage.
We have lots of questions.
What Does This Mean for RVillage (and your social privacy)?
Since Togo has completed the acquisition of RVillage, we want to know what it means for data privacy. There are at least 265,000 RVillage users (according to RVBusiness).
A popular function of RVillage is checking in at campgrounds. This feature let's fellow campers know you're nearby.
When in the start-up phase, most small social media companies highly value the users' privacy.
The first question we wonder is, "what will an investor-focused, publicly-traded company do with user data?"
Much less specific location information.
It's important to mention that Thor Industries has a value (market cap) of $5.3 billion.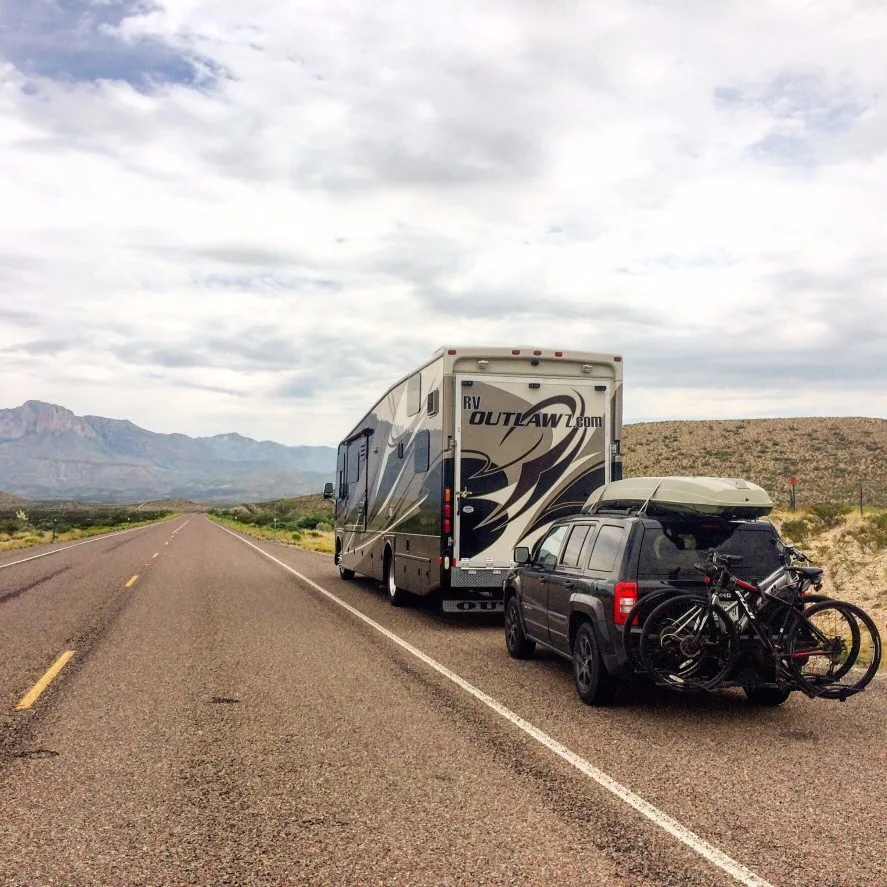 Will this mean negative RV quality comments mysteriously vanish for some RV brands and not others?
Freedom of speech has been a major concern on Facebook and Instagram in 2020.
For the sake of transparency, we'd love to know what Togo Group and Thor Industries wants to do with the private user data.
We Can Look To The Past For Answers
The best way to understand the future is by understanding the past.
Has Thor Industries improved the quality of their previous acquisitions, or has the quality diminished?
We have no first-hand experience of Thor's products before/after an acquisition, so it'd be impossible for us to answer.
However, it'd be a good indicator.
The Future of a Thor Owned RVillage
Since RVillage was acquired by Togo Group what changes can we envision?
I see three different scenarios:
The website becomes vastly updated, including a robust cell phone app.
The site stays the same, but you see more Thor ads.
Nothing changes at all (except Thor Industries owns your personal RVillage data)
Let us know what you think the future looks like for RVillage – tell us in the comments section.
Discover the Best Free Camping Across the USA
To be honest with you, we hate paying for camping. There are so many free campsites in America (with complete privacy).
You should give it a try!
As a matter of fact, these free campsites are yours. Every time you pay federal taxes, you're contributing to these lands.
Become a FREE CAMPING INSIDER and join the 100,000 campers that love to score the best site!
We'll send you the 50 Best Free Campsites in the USA (one per state). Access the list by submitting your email below: