Florida RV Show Says Virus Exposure "Inherent Risk," Still Opening in 33 Days
In this new COVID world, life is carrying on, even if it does look totally different than what we've always known.
In-person RV-camping shows have mostly been canceled. However, Florida does things a little differently. And the 2021 Florida RV Supershow is still planned to open on January 13th, 2021.
The Florida RV Supershow had some things to say about the COVID risk for attendees and how they plan to help attendees stay safe. Let's dive into the details: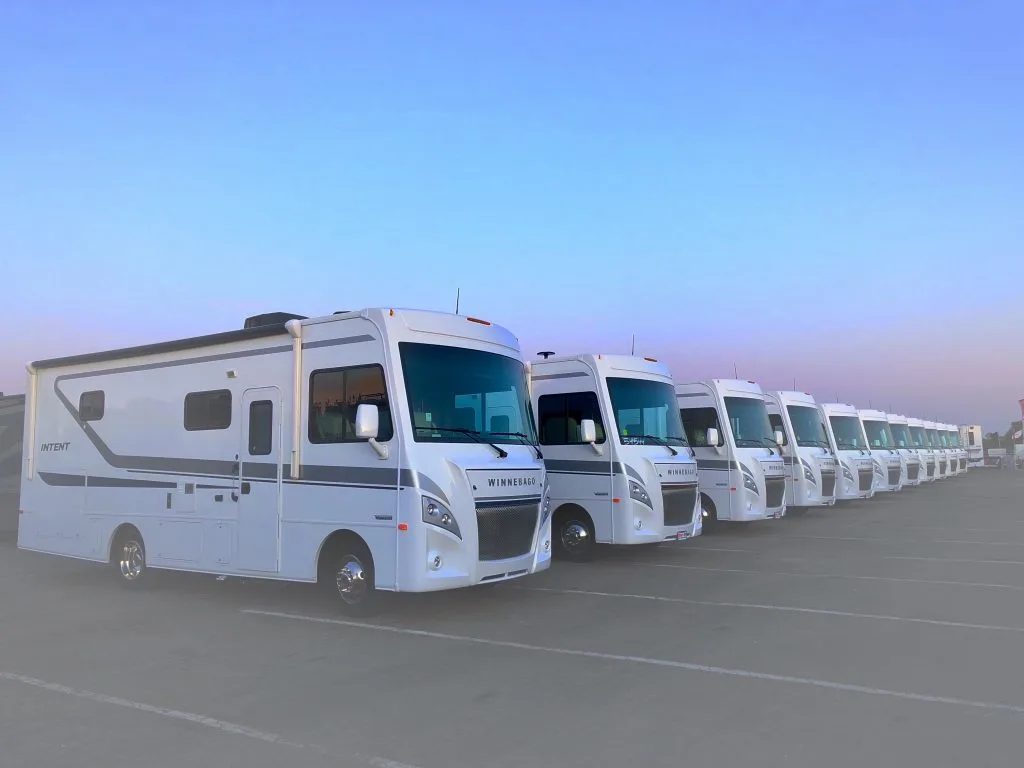 What, Where, and When Is the Florida RV Supershow?
The 2021 Florida RV Supershow is a huge RV show put on by the Florida RV Trade Association.
This RV show will be held from January 13 to January 17, 2021, at the Florida State Fairgrounds in Tampa, Florida.
Admission is $12 per adult for 2 days entry into the show, children 16 and under are free.
This huge RV show sees over 70,000 attendees every year! But, as we all know, 2021 is much different due to COVID-19.
What the Florida RV Supershow Says about COVID Risk
According to the Florida RV Supershow website, this is what they have to say about the COVID-19 risk at the 2021 show.
"Exposure to COVID-19 is an inherent risk in any public location where people are present.
We cannot guarantee you will not be exposed during your visit.
At this time, we ask that if you are experiencing any respiratory symptoms, fever, cough, shortness of breath, sore throat, or fatigue, or have recently been exposed to someone who tested positive, please do not attend the Fla RV SuperShow.
We are taking extra precautions to protect the health of our employees and other customers.
Thank you for your cooperation."
Is the Florida RV Supershow Taking Extra Precautions to Keep Attendees Safe?
The Florida RV Supershow is taking precautions in light of the current global pandemic. Here's some of what they have listed on their website:
They'll have temperature checks at all general admission gates and rally participants upon arrival.
Face coverings will be mandatory in all buildings and RVs and when social distancing is not possible.
They are opening an additional admission gate to allow attendees to be dispersed
Hand sanitizer stations will be available throughout the facility and hand sanitizer will be given in Rally bags and available at all booths.
The supplier buildings will be sanitized every morning, lasting 8 hours
Advanced ticketing is available for contactless entrance.
Should You Attend the Florida RV Supershow?
This is a tough question to answer. To err on the side of caution, huge in-person gatherings are probably best to be avoided. However, if state & federal laws allow, we think every citizen should be free to decide on their own.
For RV shoppers, RV shows are an invaluable resource to get great deals and see and experience many different types of RVs.
If you are high-risk, have frequent close contact with high-risk individuals, or haven't been feeling well, you should probably skip this show.
If you are prepared to take all necessary precautions and understand the risks of attending, then it's totally up to you!
Just remember, virus contact is an inherent risk.
Tips for Staying Safe at an RV Show This Year
We recently published a guide for staying safe at an RV show in 2021, and here's the rundown.
Wear a mask.
Keep your distance.
Wash and sanitize your hands often.
Try not to touch doors and RV handles if possible.
Avoid enclosed spaces with poor ventilation.
Virus Is Still an Inherent Risk
Like the Florida RV Supershow website says – exposure to the virus is an inherent risk anytime you go out in public, even if you're taking all the precautions.
However, life must go on. And, if you need to attend an RV show, you can, because the 2021 Florida RV Supershow is a "GO".
Discover the Best Free Camping Across the USA
To be honest with you, we hate paying for camping. There are so many free campsites in America (with complete privacy).
You should give it a try!
As a matter of fact, these free campsites are yours. Every time you pay federal taxes, you're contributing to these lands.
Become a FREE CAMPING INSIDER and join the 100,000 campers that love to score the best site!
We'll send you the 50 Best Free Campsites in the USA (one per state). Access the list by submitting your email below: