Top 20 Free Camping Sites in America
Today we're talking about free camping! In fact, we'll be talking about 20 free camping sites you'll freakin' love. We loved each and every one of these sites and want to share them with you.
Free camping AKA boondocking is almost always an off-the-grid experience. This means you'll have to come prepared with your own water, power and waste management plan. If you need to learn a little more about boondocking, here's a list of essentials to get started.
Without further ado, let's jump into the list of 20 Free Camping sites (in order of our personal favorites)!
#20 Visitor Center: Natchez, Mississippi
I know…a visitor center isn't the first thing that comes to mind when you're thinking beautiful, free camping! But, trust us with this. The Natchez Visitor Center is an awesome free camping site that sits atop a bluff overlooking the Mississippi River.
The site is a short walk to the heart of historic Downtown Natchez. Restaurants and art galleries line the streets. The visitor center also acts as the southern gateway to the Natchez Trace Trail.
Let us not forget to mention, this free camping site provides free water and free electricity!!! You can't beat the price.
For a detailed look at the site and exact GPS coordinates look here OR watch the video below to get the vibe!
Don't Just Take Our Word: Gasgirl on Campendium says, "We couldn't believe that a visitor's center would have electrical hookups and be free so we stopped by to check it out. The center is beautiful, informational and well worth the stop even if you don't stay over night. The lady at the front desk said we were more than welcome and she informed us that there was a free dump station, 24 hour bathrooms and a security guard on over night."
#19 Naval Observatory Road: Flagstaff, Arizona
Flagstaff, Arizona is often forgotten due to its proximity to Sedona – home of huge rock structures and supposed spiritual portals. In our opinion, you shouldn't skip Flagstaff.
Naval Observatory Road offers a forested, free camping site, sitting at high elevation, and providing milds temps. We specifically loved this site because it gave us room to spread out and enjoy nature, but also be within 7 miles of the vibrant college town.
We received a 4G LTE signal with both AT&T and T-Mobile (using our WeBoost Cell Booster). The speeds were amazing! We could easily stream music & movies and upload YouTube videos super quickly.
Hiking trails, easy and hard, are also nearby. We took a harder than expected trail one day and almost couldn't make it back!!! 😂
Don't Just Take Our Word: A recent reviewer on Campendium says, "My husband + I stayed here for two weeks, we just couldn't leave. It's so close to flagstaff and the forest was just beautiful! TIP: if you're staying longer term and you want more privacy keep driving back. "
GPS & More info about this free camping site .
#18 Blankenship Bridge: Glacier National Park, Montana
This site is one of the most beautiful sites we've ever camped at…but the one issue it has is access. We tow a lifted, 16 foot travel trailer and barely made it to the site. If you're in a van or truck camper, you'll have the best chance to make it!
With all that said, this beautiful free camping site is perched on a river rock bed. Glacial water (yes, its super cold) rushes by day and night. We camped literally 20 feet from the shore. Tubers and fishermen recreate on the river during the day, and the star filled sky occupies the night.
If you can access it – you gotta make the trip. If not, just enjoy the video below and park at one of the other nearby free camping sites.
Don't Just Take Our Word: Happy Camper on Campendium says, "Amazing place! Very spacious, most people set up camp on the big rocky beach area, and even though there were multiple groups/individuals camping, it didn't feel crowded at all:) We set up our tent off the beach farther back, there are a few sites back there that are more secluded. "
Blankenship Bridge GPS & more info
#17 Elk City Lake: Elk City, Oklahoma
Elk City Lake free camping is located inside a city park. The have a boat launch, disc golf course, bathrooms, grills, picnic tables and…..wait for it….free water & electricity!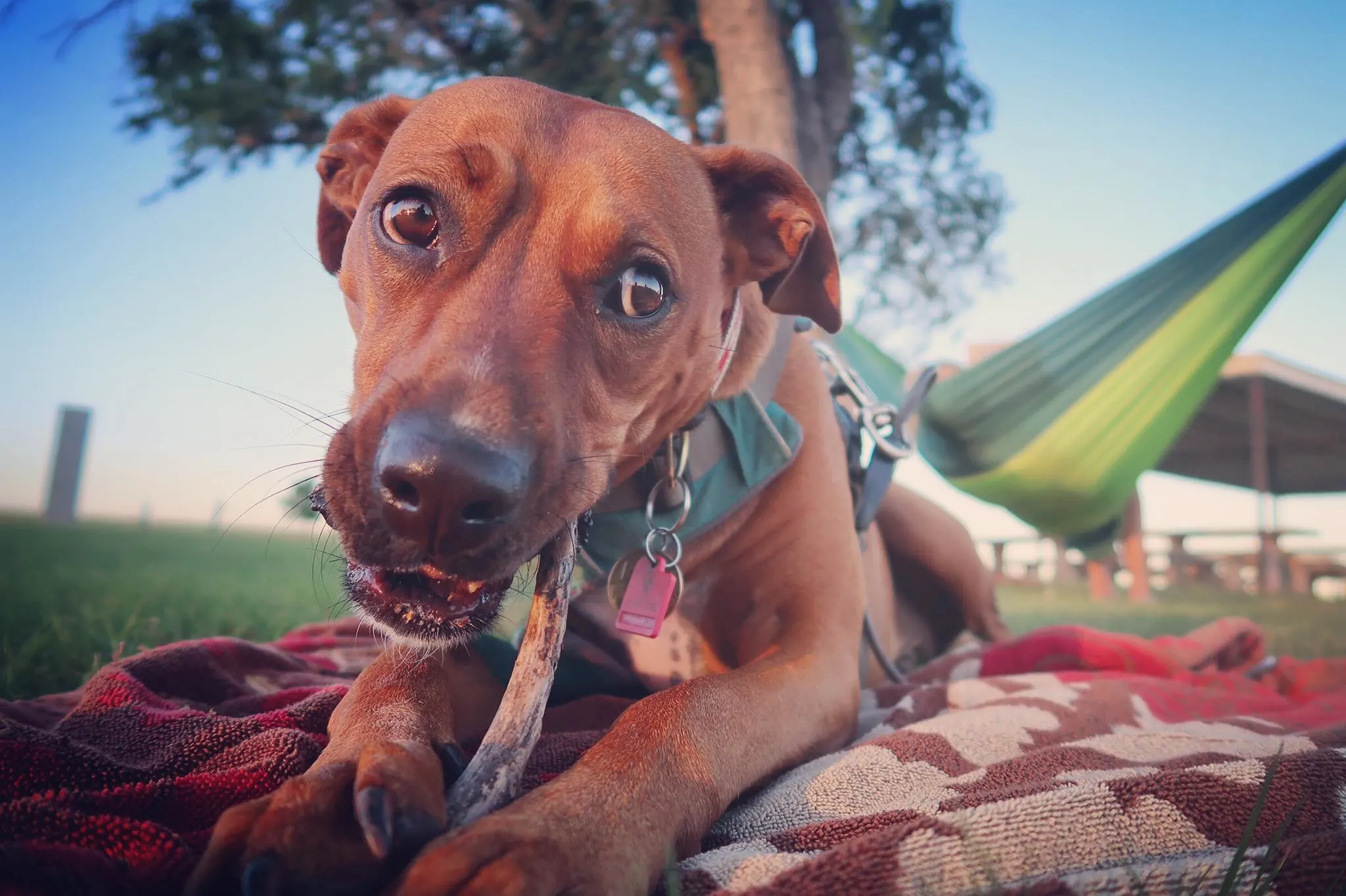 We have camped at Elk City Lake multiple times on our treks across the USA. The town is located on historic Route 66 and is home to an official Route 66 museum. Due to the parks proximity to the interstate, we received great AT&T and T-Mobile signal. We could easily stream music & movies and upload videos.
The park is dog friendly and offers lots of space for walking. However, beware of small thorns in the grass. River got a few stuck to her paws. There also seems to be a lot of wildlife in the area – look out for snakes, lizards, etc.
Don't Just Take Our Word: MrsDillon on Campendium says, "This park is adorable. Appeared really well maintained, with a couple playgrounds, trash bins everywhere, and all along a lovely lake. I can't comment on the quality of the bathrooms since we didn't use them but I assume the outside reflects the inside. We were surprised to see how busy it was on a rainy Monday evening."
Elk City Free Camping GPS & more details
#16 American Girl Mine: Winterhaven, California
American Girl Mine is another free camping site we visit regularly. If you like wide open spaces, desert landscapes and the RV community, this site is for you!
The site is easy to access for almost all types of RVs, making it a great intro to boondocking if you're a newbie. The campsite offers no amenities. It's true dry-camping, so make sure you bring water, food, and power!
Yuma, Arizona is about 15 miles away and has all the shopping you'll need. There are many grocery stores (we prefer Food City for the low prices). But, driving back to the campsite, you have to cross California's agriculture check point.
Don't Just Take Our Word: Hollora on Campendium says, "We picked a spot not too far in as we were unsure of how the road or area would be. It was awesome. The spot had a rock fire ring too. Short ride to refill water and dispose of trash. Lots to see and do in the desert! The are train tracks near by but they run mostly during the day."
GPS & more details – or watch the video below!
#15 Blackwell Horse Camp: Near Bloomington, Indiana
Indiana isn't really known for its free camping sites, but this one is a must-visit if you're in the area. Blackwell Horse Camp, like the name implies, is geared towards horse riding. However, anyone is welcome to camp there.
We really enjoyed the lush, grassy pastures and space to spread out.
This is a primitive campground, offering no hookups or water on site. There are three bathroom locations, offering a total of 5 vault toilets. A large pavilion is located at the entrance and would be perfect for a family cookout, or group pot-luck. There are fire pits scattered around the park – but the sites are mostly DIY parking in an open field.
Don't Just Take Our Word: Hone on Campendium says, "Nice spot! Clearly made for horses but there is plenty of space to choose from for all kinds of camping. There were a few pit toilets that were all decent and while there were quite a few other campers I don't think anyone was in anyone else's space. Beautiful stop."
GPS & more details for Blackwell Horse Camp
#14 Cebolla Mesa Campground: Rio Grande del Norte National Monument, New Mexico
Here's another gem! The beauty (and bummer) of this site is that it's really off the beaten path. That means it's going to be hard to access in a big rig.
The reward, however, is free camping on a cliff that overlooks the massive Rio Grande canyon.
Cebolla Mesa Campground offers very few amenities. They have toilet located at the center of the grounds, each site has a fire pit and some also have picnic tables. There are no trash receptacles on site – it is a "pack in, pack out" area
Our favorite activity at camp is the hiking trail that leads down to the Rio Grande. It's a strenuous 1.25 mile hike that drops over 1000 feet in elevation. The camp also is a great base to explore the entire Enchanted Circle.
Don't Just Take Our Word: Robert on Campendium says, "After rave reviews by Drivin' & Vibin' on You Tube, their website and Campendium, Cebolla Mesa was on my hit list. I was not disappointed. I was able to get the best campsite at the far left of the trailhead, right at the edge of the cliff. Not only does that site have the best views, it's also the largest."
GPS & more details about Cebolla Mesa
#13 Oliver Reservoir: Bushnell, Nebraska
The only thing we like more than waterfront camping is free waterfront camping! Oliver Reservoir in Nebraska was a completely unexpected discovery. When we think of Nebraska, we think of corn fields and endless interstate – this changed our minds.
This site is very quiet with one exception: trains. The train track across the street stays pretty busy. This type of noise doesn't bother us, but if you're sensitive to background noise, the site might not be for you.
We loved relaxing by the water and enjoying the solitude this park offers. Streaming Netflix was an added benefit of the great cell signal!
#12 Padre Island: Padre Island Nation Seashore, Texas
Are you adventurous in taking your RV off asphalt? If so, this campsite is a must! To camp here you must drive off of the road and onto a sandy beach. 😬 The sand is packed hard enough to support most RVs, but the tide is always changing. In fact, it has swept many an RV into the Gulf of Mexico.
The site we camped at is considered North Beach. At the access road there is a large dumpster. If you drive into the park a few miles, you can dump & fill up water at the entrance of Malequite Campground. There are also free showers at the park headquarters (about 4 miles away).
The beach is dog friendly. The information kiosk has a sign the states "dogs must be kept on a leash".
Don't Just Take Our Word: Jozeh on Campendium says, "Had a nice time. It cost nothing as we have our Golden Pass to get into the National Park. There are a couple of site areas in the Park one for $4 and another $8 per night. They also have a dump station and Potable Water for free."
#11 Cherry Creek Road: San Juan National Forest, Colorado
Durango, Colorado is one of our favorite towns in America. It's booming downtown, plentiful bike trails and mountain views make it an awesome destination. And, because we love free camping, Cherry Creek Road allowed us to camp for free in such an epic area.
The down side – big rigs with low clearance won't make it up the path. The upside – its freakin' beautiful and quiet!
We received a 4G LTE signal with both AT&T and T-Mobile (using our WeBoost Cell Booster). The download speeds were fast enough to stream, but the upload speeds were too slow to get high-data work done.
Don't Just Take Our Word: Upfront on Campendium says, "This spot is between Durango and Mancos with easy access to both. I have a 35′ 5th wheel and there is a short bumpy climb to the gravel lot if you will. 4×4 would most like needed on a big rig like mine due to weight. For others, any car can make it. Just take your time and pick your line:) "
#10 Craggy Wash: Lake Havasu, Arizona
Lake Havasu is an RVers paradise during cold winter months. And, Craggy Wash is our favorite free camping site (of many) in the area.
Hiking, biking, water sports, hot air ballooning and ATVing are among the numerous activities popular in Lake Havasu City.
This site had TONS of campers during our stay, but we were able to find a semi-private location. Generators hummed in the distance, but that never bothers us (especially if its a sweet Honda inverter generator). If you're looking for complete solitude, this spot probably isn't for you.
Don't Just Take Our Word: Denise on Campendium says, "Really nice place to camp. Easy in and out. Very crowded right now but still had good room for each camp. Camp host was a few miles in. Was kinda surprised at that. We didn't even know they were ther until we went exploring. "
#9 Lake Hattie: Lake Hattie, Wyoming
More free camping with waterfront views? Yes, please! Lake Hattie is one of our absolute favorite boondocking sites. The reason it's not ranked higher is because it remote nature.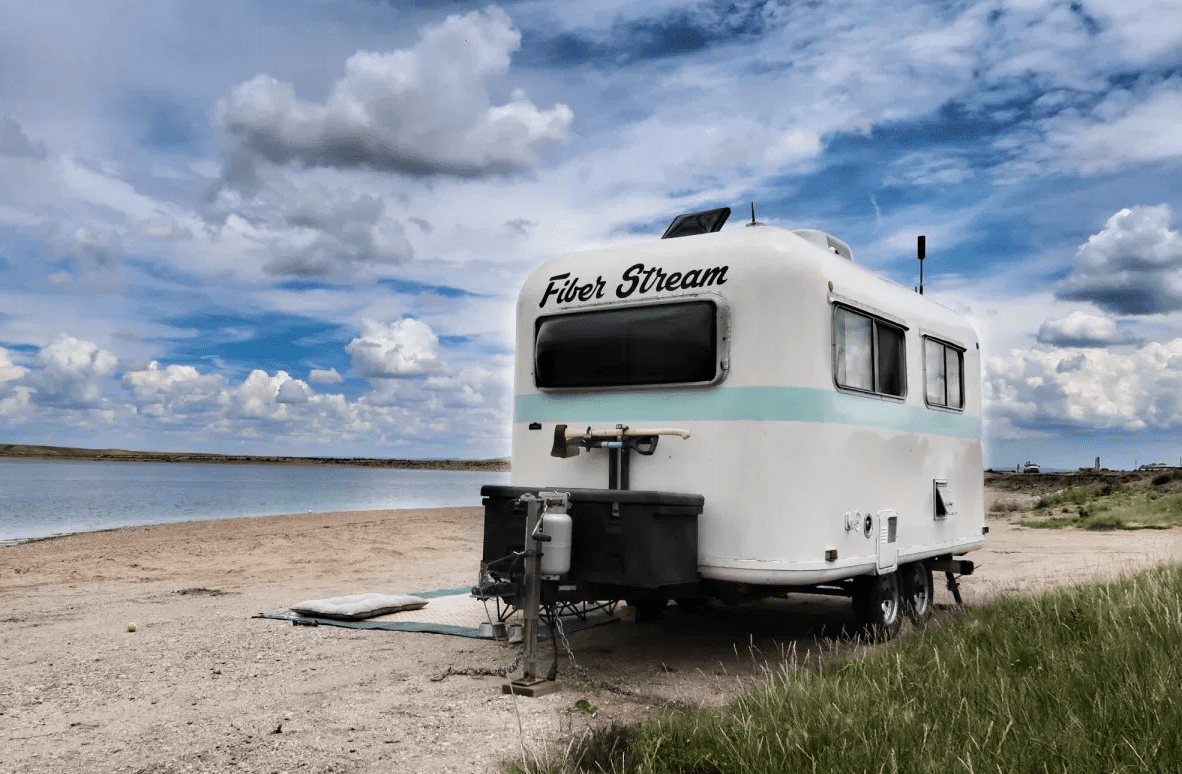 This site is very quiet at night. During the daytime, there is a lot of waterfront activities. The boat launch stays busy and many folks fish from the shore.
We really enjoyed the vibe of the campsite and didn't have the urge to get out and explore Laramie (the nearest town) too much. We did enjoy Sweet Melissa's – a vegetarian restaurant in historic downtown. The town has multiple museums and cool outdoor sports bars.
Don't Just Take Our Word: Joe on Campendium says, " Beautiful water, beautiful mountains. It's Wyoming so it will be windy, especially in early fall. Data service was a little sketchy with sprint, certain areas you would have LTE and other areas you wouldn't."
#8 Jackson Mountain Road: Pagosa Springs, Colorado
When we can't camp on the water, we love camping in the mountains. And, Jackson Mountain Road is ideal Rocky Mountain camping!
The town as multiple hot springs and a river running through it – perfect for tubing.
This site offers no services and practices a "Pack In, Pack Out" policy. There are a few water spigots near the waterfront trail downtown (behind the courthouse). We found large trash cans downtown as well, but dumpsters (for public use) were hard to find.
Don't Just Take Our Word: Wander Green on Campendium says, "We loved our stay at Jackson Mountain Road. The San Juan National Forest is beautiful and quiet and the sites are located only a few miles from Pagosa Springs. We loved bathing in the San Juan River, and in the downtown area there are hot springs flowing into the river and you can soak in the natural hot mineral pools for free! "
#7 North Creek BLM: Virgin, Utah
North Creek BLM is one of the closest, and by far the nicest, free camping site to Zion National Park. Unlike most of the other sites mentioned, this one is popular with tent campers.
There was a mix of 5th wheels, travel trailers, vans and tents at North Creek.
Zion National Park is the area's main attraction. It has so many beautiful hiking trails. The entry gate is about 12 miles from the campsite and is an easy drive. Downtown Hurricane, Utah is 10 miles away. We were able to do all our shopping there and also washed our laundry in town. If you need a big grocery store or specialty items, St. George (20 mile) should have you covered.
Don't Just Take Our Word: Olitzan on Campendium says, "We have spent one night in this place, access was easy even if we have just a normal campervan car. The river is nice, people were numerous but quiet. Closed to Zion, some rings fire, all was ok! Just be careful of mosquitos, we had repulsive smoke product efficient!"
#6 Sacred White Shell Mountain: Great Sand Dunes, Colorado
The Sand Dunes National Park is an amazing sight to see. It's tucked into southern Colorado, in a valley known for mysterious UFO sightings. If you want to visit the National Park and do some extraterrestrial stuff on the side – this campsite is a must!
This is another super quiet campground. There is a lot of space to spread out and keep to yourself. The road does have occasional jeep traffic, but not enough to become annoying.
This site is dog friendly. The National Park even allows dogs to hike on the sand dunes! If you do go hiking the dunes with your pup, be sure to bring a lot of water.
Don't Just Take Our Word: Karen on Campendium says, "Easy access off of 160. Multiple pull-offs from the dirt road allows space for several cars, tents, or campers each, but as you go further up the trail the pull-off areas become less level, so you would be wise to get here earlier to get a spot on more level ground if you're planning to stay with a trailer or motor home. "
#5 Snake River: South of Yellowstone National Park, Wyoming
It's pretty hard to find free camping near Yellowstone National Park, much less located on the water. Snake River BLM offers up the best of boondocking in this touristy stretch of Wyoming.
Most people don't camp at this site because there's absolutely no cell service. If you're wanting to totally disconnect, come to Snake River BLM!
The campsite offers an amazingly clean vault toilet, multiple trash receptacles, and two bear boxes. There is no water on site, but just down the road you can get some water from the side of the Flag Ranch store.
Don't Just Take Our Word: Jaclyn on Campendium says, "This is free camping between Yellowstone and Grand Tetons, the sites are very dispersed with toilet facilities, picnic table, and a fire ring. We stayed in site #8, miles down the well maintained gravel road. "
GPS fo Snake River Free Camping & more info
#4 Nomad View: Buffalo Gap National Grassland, South Dakota
Nomad View, located just a mile from the Badland National Park entrance, is absolutely stunning. This isn't just our opinion – its the general consensus of all RVers!
This campsite was quiet & peaceful. Many nights we were the only campers; but even when we had neighbors, they were at least 100 yards away and never disturbed our relaxation. The loudest noise was the constant wind blowing; most of the time it was a cool relief from the heat, but at other times it shook the whole camper.
Even if you're a boondocking newbie, you should seriously consider this awesome site.
Don't Just Take Our Word: Blake on Campendium says, "This is just about the peak of boondocking… insane views, great cell service, and right at the entrance to the national park. "
Here is the GPS & more details.
#3 The Main Drag: Sedona, Arizona
If you love hiking, you'll love Sedona! There are so many trails with epic scenery, it never gets old. The only problem is – Sedona is expensive. This free camping spot will solve those financial woes and hook you up with sweet views.
This site was pretty crowded, but relatively quiet. At the front end of 525, the first developed site was the busiest with 7+ rigs. Our site only had us, a class B and tent camper.
Downtown Sedona is 7 miles from the campsite and Cottonwood is 9 miles. There is plenty of shopping in both areas to complete errands and grocery runs.
Don't Just Take Our Word: Sullivan on Campendium says, "We drove approx 4.5 miles the 525 to find the perfect pull thru site with fire ring. We were lucky with the weather- cooler than average temperatures. Road was in good shape. Our TV is 2×4 and no need for 4×4 here at least in dry conditions. Site was 100% level."
#2 Magnolia Beach City Park: Magnolia Beach, Texas
If you like the sound of camping on Padre Island, but are afraid of ending up in the Gulf of Mexico – try out Magnolia Beach free camping. This site is a few hours north of Padre, but much more chill!
You don't have to venture far off a paved road to get a sweet waterfront view.
While this site offers no hook-ups, they do have a great bathroom & shower facility. They are cleaned daily and well respected by fellow campers. We've yet to see a water spigot, but haven't looked too hard. If you need to dump or fill your tanks, there are a few RV parks in a one mile radius. The site also offers many trash cans for easy disposal.
The main source of entertainment here is the beach. Many of the campers enjoyed the days fishing. We also saw kayakers and bird-watchers. If you like to chill, this is a great stop.
Don't Just Take Our Word: A recent Campendium reviewer says, "Nothing better than waking up to ocean front views 10 feet away. Great ocean breezes. Spacious. Lots of campsites. All primitive. Picnic tables at some w bbq grills. Be cautious of soft sand after beach "renourishment". Totally worth the drive."
#1 Wedge Overlook: Little Grand Canyon, Utah
We can't come close to explaining how awesome this free camping site is!
But, let me begin with – it's located down a 20 mile dirt road. This fact almost prevented us from giving it a try. However, it is the nicest and smoothest dirt road I've ever been on. It's an easier drive than many asphalt roads.
Once you arrive, you have at least 20 sites to choose from…all with privacy and great views. We camped a few feet from the canyon's edge, because why not?!
Hiking, ATVing and mountain biking are the most popular activities at Little Grand Canyon. We enjoyed hiking along the canyon's edge every day.
Don't Just Take Our Word: NapaTony on Campendium says, "Great view, hard to beat for the price! There are only a handful of "official" campsites here, but many others have been created and look like they're well-used. Dirt roads were all in good shape despite rain earlier in the week."
Please watch this video for your own good. Free camping like this is worth a million bucks!
Become a FREE CAMPING INSIDER and join the 100,000 campers that love to score the best site! Simply enter your email below.
Trip Routing to The Best Free Camping Spots
Trip planning to free campsites is essential. The west is known for its terrifying mountain passes. The east is known for massive tolls and low hanging bridges.
With RV Trip Wizard you can get a much better understanding on what to expect for travel day. After spending a big amount of money on an RV, you don't want to run into a low hanging bridge!
We use RV Trip Wizard to route our cross country trips. With tools like budgeting, fuel planning, and avoiding bridges, we can easily travel safely through the USA.
You can also avoid steep passes, tolls and tunnels when you select the appropriate filters. Give RV Trip Wizard a try!