The Unfortunate Truth of RVing on Social Security in 2022
Can you travel full-time in an RV on Social Security?
There are many benefits of living in an RV full time—the main one, exploring our beautiful country. Additionally, it has the potential to be cheaper than 'sticks & bricks' living.
But is it cheap enough to full time in an RV on only Social Security income?
It's doable; however, there are some very real financial considerations to understand before making this decision.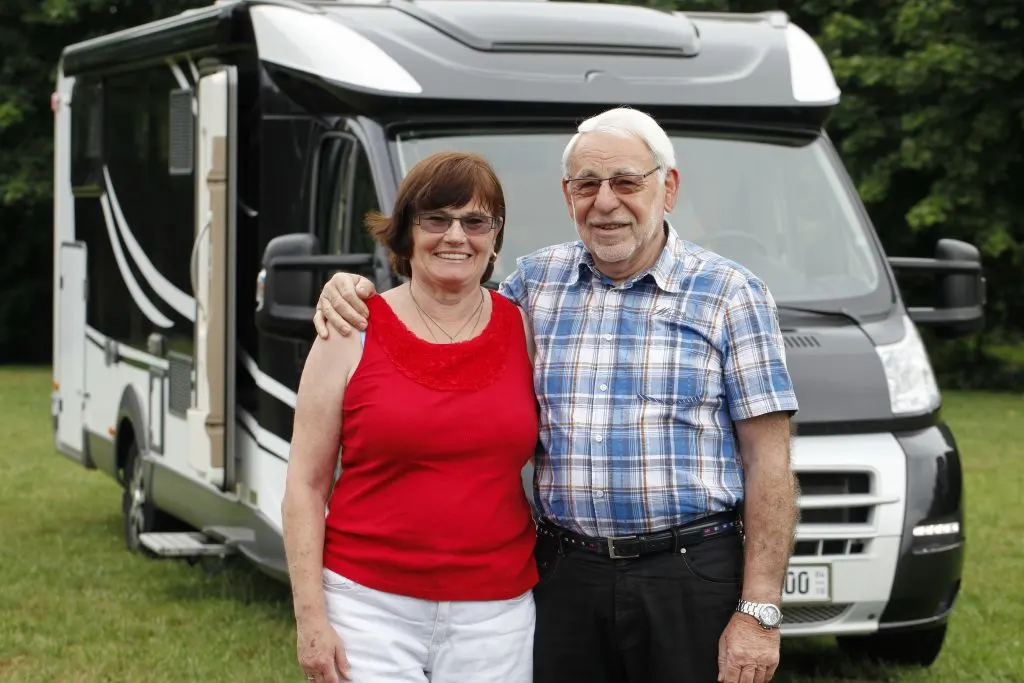 Is RV Life Right For You?
Before taking any steps into fulltime RV life, the first thing to look at is your finances. The average Social Security check per month is $1,500.
Back when we began RVing, we did it on a very minimal budget. The lowest we ever got our monthly expenses to was in the $1,800 to $2,000 dollar range.
Obviously, the number depends on numerous factors, but $1,500 is a good starting point.
Chances are, if this is your primary income, a strict budget will be necessary. Let's take a look at what you can expect for expenses in the RV lifestyle.
PRO TIP: The book Secrets of RVing on Social Security is a great resource for diving deeper.
Getting into an RV
One of the most expensive parts of RVing is the initial cost of purchase. If you can't purchase the RV in full with cash, financing is a must.
Buying an RV on payments might be initially lower than your rent or mortgage, but that doesn't include campground fees, gas or maintenance.
If you can't pay cash for your RV, monthly payments (with campgrounds included) may cost more than you rent or mortgage.
Another thing to consider, many RV warranties don't apply to full-time living. In fact, living in your RV may negate the warranty altogether.
Managing the Seasons
One thing to be aware of is most RVs aren't built to handle four seasons.
Living in an RV year-round is doable. It merely means you may be chasing the sun more than you initially expected.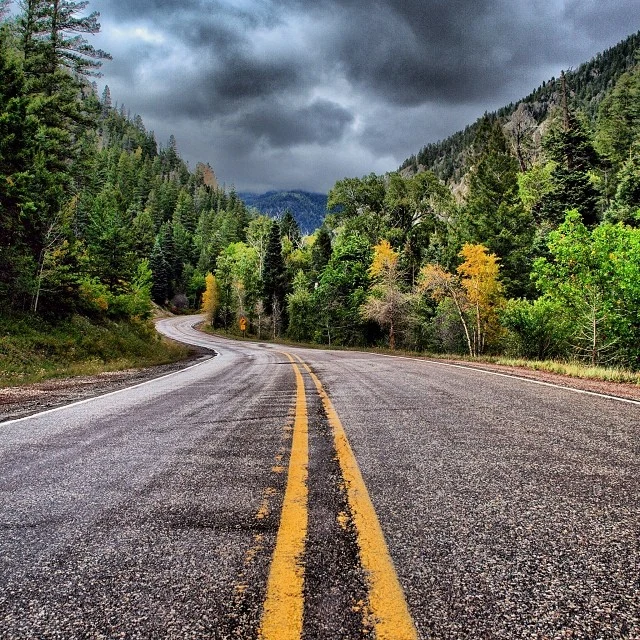 You'll be staying in places that are warmer during the winter (Florida & Arizona) and moving north during the summer to beat the heat.
If you stay in colder environments during the winter, higher expenses may occur with propane and electricity.
Another thing that people don't talk about often is the moisture that accumulates in colder places when you heat your RV. This moisture can lead to internal RV damage.
Campgrounds & RV Parks
Another massive expense is the campground and RV Park fees. Prices vary, but none are cheap.
They can range from $20 a night to as much as $150 a night.
For example, at $40 a night, you're looking at $1,200 a month.
The best way to mitigate some of the campground fees is to stay long term. Typically, you can get a discounted weekly or monthly rate.
Another option is free camping.
Free camping (aka boondocking) is excellent because it's free. However, that doesn't mean there aren't expenses associated with it.
You might get a day or two out of your house batteries before they die. If you want to long term in free spots, you will likely want solar panels or a good generator.
To set up solar, you will need the panels installed, a converter, inverter, and high-quality batteries (often lithium RV batteries). And that's just for power; you will also need to figure out water and waste.
RV repairs
RV repairs are inevitable and expensive. Just like sticks & bricks life, something always needs to get fixed.
If you're handy enough, you can probably fix a decent number of things yourself. But it only takes one major issue to ruin a day, and deplete your savings.
Some of the biggest things that could go wrong are water issues. If a pipe leaks and you get mold, the only way to fix it is with a complete overhaul.
Another issue is the RV slides. If they get stuck or hydraulic breaks, they aren't cheap to fix. Here's a little insight from an RV mechanic; these are the most common things to break in your RV.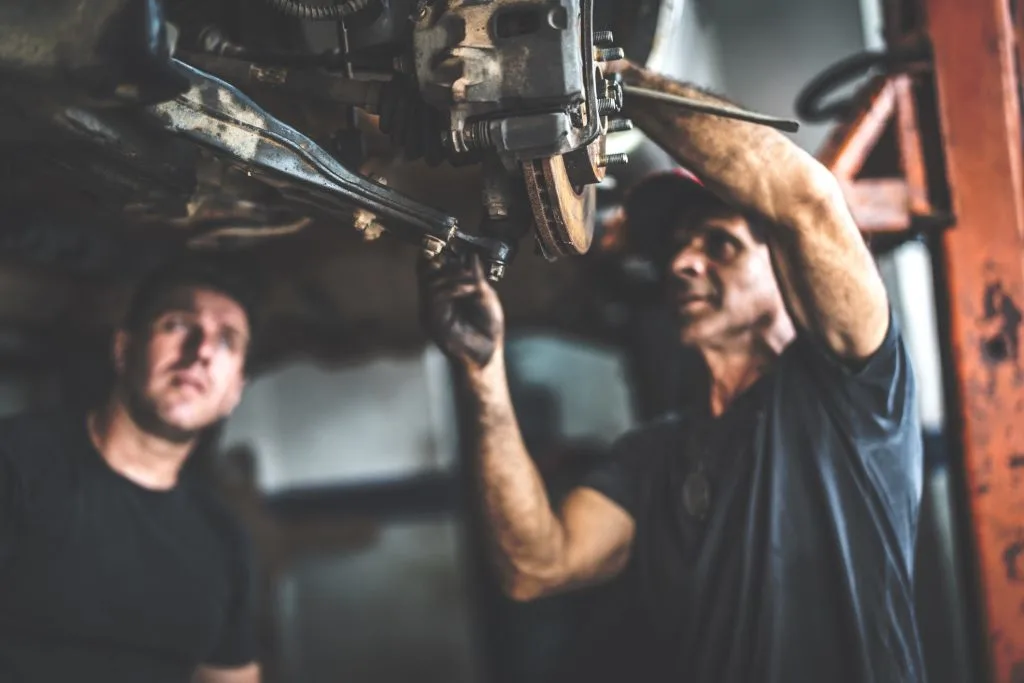 Medical Issues
The last thing to consider is how you will manage medical issues when they arise. You won't have access to your regular doctor, and it can be cumbersome finding a new doctor or having to go to urgent care.
There are affordable alternatives like visiting a doctor on the Mexico border, but there are risks involved with that as well.
Before You RV on Social Security
The point isn't to scare you, but it is to make sure you are prepared.
There are rumors that traveling full time in an RV on Social Security is cheap. If you already have cash on hand to help supplement your travels, it is very doable.
But for those with little or no savings and just rely on social security, the best thing you can do is get on a written budget, put money into savings, and consider a way to make a supplemental income.
Here's a book we highly recommend if you want to move forward with RV life. The author, Jerry Minchey, is a trusted source with valuable insight.
We've had the pleasure of meeting him multiple times to discuss RV life.
The book is called: The Secrets of RVing on Social Security.
Save Money RVing By Discovering Free Camping
To be honest with you, we hate paying for camping. There are so many free campsites in America (with complete privacy).
You should give it a try!
As a matter of fact, these free campsites are yours. Every time you pay federal taxes, you're contributing to these lands.
Become a FREE CAMPING INSIDER and join the 100,000 campers that love to score the best site!
We'll send you the 50 Best Free Campsites in the USA (one per state). Access the list by submitting your email below: