If you've filled up on fuel recently, you've likely experienced the pain that many Americans are experiencing. All over the United States, Americans are experiencing some of the highest fuel prices they've seen in their lifetime. Many are changing or canceling their summer travel plans and struggling to adjust their budgets.
It's not just drivers who are angry – gas station owners are too.
One gas station owner even changed his store's sign to read, "We hate our gas prices too!" So will gas prices affect your driving plans in the near future? Let's see.
Gas Prices Are Still Increasing Across the United States
Gas prices have been climbing steadily since March, when the national average broke $4 per gallon for the first time since 2008. And as a result, it should be no surprise that the average gas price is hovering right around $5.00 per gallon. Americans have begun dreading every trip to the pump for months.
Sadly, with the peak travel season upon us, it doesn't appear that these prices are going anywhere. Schools are out, and families have vacations to take and memories to make. After spending so much time not traveling due to travel restrictions, many Americans aren't letting increased prices stop them.
Who is Chuck Graff?
Chuck Graff is the owner of a Murphy's Service Center in St. Anthony, Minn. Mr. Graff made national headlines when he changed his gas station's sign to read, "We hate our gas prices too."
His goal with the sign's message was to let customers know that he and his employees "feel their pain." Graff likely experienced customer after customer complaining about the steep prices. Most gas station owners have razor-thin margins when it comes to fuel. So the steep prices at the pump mean customers are likely spending less inside buying snacks and other treats while filling up their tanks.
Which States Have the Highest Gas Prices?
States want to be number one at many things, and having the highest gas prices isn't one of them. However, not many states are challenging California for its seat at the top of the list. If high gas prices aren't bad enough, California tacks on an additional 51 cents per gallon tax. This is nearly twice the amount charged by the neighboring states of Arizona (18 cents per gallon) and Nevada (23 cents per gallon).
California has an average gas price of $6.398 per gallon of regular gasoline. States that also make the list for the highest gas prices are Nevada ($5.64 per gallon), Alaska ($5.605 per gallon), and Hawaii ($5.552 per gallon). If you're planning trips to these areas, you might want to bump up your fuel budget.
Which States Have the Lowest Gas Prices?
While the states with the highest gas prices typically steal the attention, some are bringing down the national average. States with the lowest prices currently are Georgia ($4.470 per gallon), Mississippi ($4.489 per gallon), and Arkansas ($4.515 per gallon).
These states have some of the lowest state taxes for gasoline compared to other states. These states benefit from their proximity to refineries and not having to pay nearly as much for transporting fuel.
What Is the Current Average Gas Price In Minnesota?
The average gas price in Minnesota is $4.743 per gallon. This is approximately 25 cents less than the national average. However, just because they don't have the highest prices in the country doesn't mean they don't have a reason to be unhappy. This time last year, gas was just under $2.90 per gallon.
For drivers filling 12 gallons of fuel, that's an extra $22.12 per fill-up. Those drivers in big gas-eating trucks could be looking at an additional $50 each time they visit the pump with their fuel gauge on "E."
Did You Know: People Sleep Overnight at gas stations.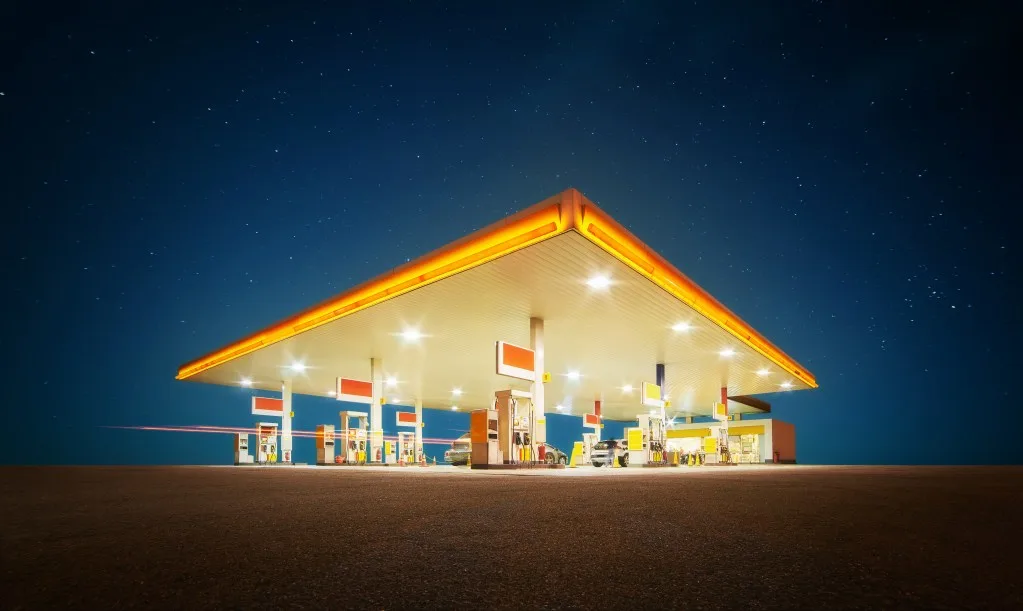 How Have Increased Gas Prices Affected Travel?
Rising gas prices have affected all forms of travel. It's not just those traveling the American highways but also air travel. Travelers typically continue to travel but opt for shorter destinations to save on fuel.
Harold Doty, a professor at The University of Texas at Tyler, stated, "It's not that people have stopped traveling yet; it's that they've reduced how far they're willing to travel to help reduce fuel costs." Don't think rising gas prices will cause fewer crowds at tourist hot spots. It's peak season, and travelers are still going to be there.
What's the Future of Gas Prices?
Many lawmakers are pushing President Joe Biden to suspend the federal gas tax. This would immediately cut the cost of fuel by 18 cents per gallon across the country. Should the federal government do this, it might be enough to motivate some states to consider cutting state fuel tax to provide additional relief.
If you're hoping for gas prices to return to normal, it's not looking good. Lawmakers are slow to make any kind of momentum towards fixing the issue. However, it's American drivers who continue to suffer every time they pull up to the pump.
What has been your experience with the rising gas prices?
Discover the Best Free Camping Across the USA
To be honest with you, we hate paying for camping. There are so many free campsites in America (with complete privacy).
You should give it a try!
As a matter of fact, these free campsites are yours. Every time you pay federal taxes, you're contributing to these lands.
Become a FREE CAMPING INSIDER and join the 100,000 campers who love to score the best site!
We'll send you the 50 Best Free Campsites in the USA (one per state). Access the list by submitting your email below: