Boise, Idaho, sits about 41 miles east of the Oregon border and 110 miles north of Nevada. It is home to the Broncos of Boise State University and the famous "smurf turf" of college football.
It's a thriving, vibrant city growing exponentially as residents leave the Pacific West in search of a lower cost of living. But even with all the positives of Boise, Idaho, you might want to reconsider visiting. Let's examine why!
The History of Boise, Idaho
The Shoshone and Bannock tribes first inhabited Boise, the capital and most populous city in Idaho. In the 1840s, there was a slow rise in settlers to the Boise Valley. This caused significant problems between the indigenous people and the white people. Attacks were common, and the government called in federal military forces. The explosion of the Gold Rush and Silver Rush brought even more white settlers to the area, thus intensifying the warfare with the Shoshone tribes.
Eventually, the Snake War occurred from 1866-1868. Although an unofficial war, it was the deadliest of the Indian Wars, with over 1,700 casualties on both sides. Idaho had a Trail of Tears as the government forcibly removed the indigenous people to Fort Hall Indian Reservation.
Today the city of Boise splits into numerous smaller neighborhoods and areas where 235,600 residents live. Technology investment, the high-tech industry, and call centers have become popular businesses. More than 7,000 people work for call centers, from DirecTV to T-Mobile. St. Luke's Health System is the largest employer in the city.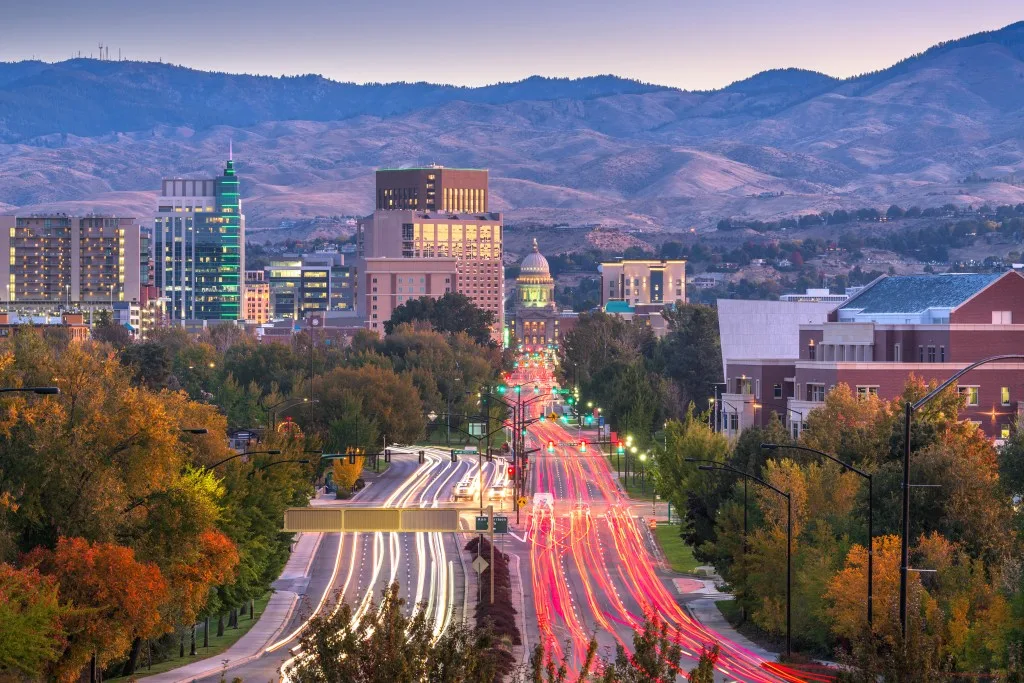 Why Is Boise, Idaho, So Popular?
One reason Boise, Idaho, is so popular is its mild weather. Unlike many places in the West, Boise doesn't experience extreme temperatures. Average highs in the summer months of July and August stay in the low-90s, while the average winter lows remain in the mid-to-upper-20s. Boise receives about 17 inches of snowfall yearly, but it's usually not in blizzard conditions.
Another reason Boise, Idaho, is famous is because of its size. With under 300,000 residents, it's not a crowded city, yet everything you need is within walking distance downtown. This also makes Boise a bike-friendly city. The Greenway spans more than 25 miles, and many bike to work. The foothills of the nearby mountains also provide fantastic biking and hiking opportunities for outdoor enthusiasts.
The art, theater, and music scene in Boise also draw residents. The city hosts the Gene Harris Jazz Festival every spring. The Idaho Shakespeare Festival is a local theatre with performances of five of Shakespeare's plays in the summer months. The Treefort Music Festival in March features emerging bands and regional artists. Finally, the Boise Philharmonic Symphony and Orchestra has been performing in the city for more than 60 years.
Pro Tip: Instead of visiting Boise, explore these 5 Must-See Ghost Towns in Idaho instead.
Is Boise, Idaho, a Good City to Live In?
Boise is consistently ranked as one of the best cities to live in. In 2019, 7,900 California residents moved here, while 10,000 more followed in 2020.
The unemployment rate is one of the lowest in the country, reflecting the higher cost of living. Because many people in Boise have well-paying jobs, the median home price is over $481,000, still well below home prices in California.
The U.S. News & World Report lists the best cities to live in annually, and Boise was number 15 for the 2022-2023 release. One of the main reasons is the easy access to outdoor recreation paired with the bustling hubbub of downtown. Residents enjoy an outdoor paradise and nightlife. The city also ranks fifth on U.S. News & World Report's list of fastest-growing cities.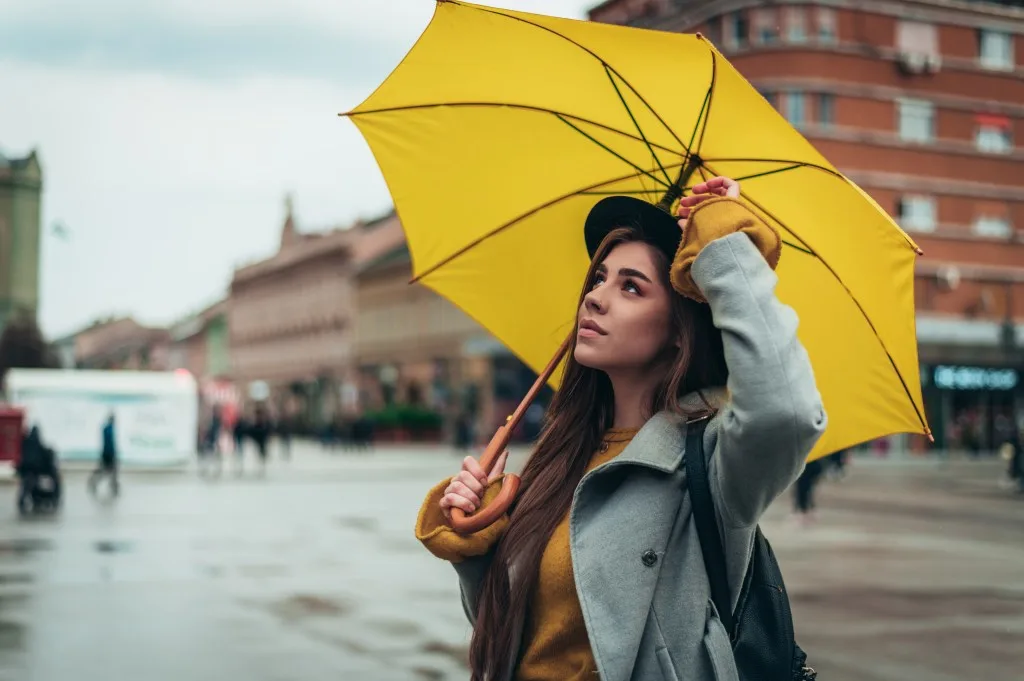 5 Reasons to Avoid Boise Idaho
But with all of these good things to say about Boise, Idaho, there are still reasons not to visit. Because of its growing popularity, the population is only going to increase, which is going to make tourism challenging. Here are five specific reasons to avoid this city.
1. Pollution, etc.
Boise, Idaho, literally stinks. The exploding growth in population has led to sewage plant issues and landfills. The air quality can also poor under certain. Smoke from wildfires can make it challenging for some visitors to breathe.
Idaho has the second worst air pollution in the country.
2. It's Growing Fast and Getting Busy
The cause of air pollution, growing landfills, and overflowing sewage plants is the population increase. Boise, Idaho, is a wonderful city to live in. It's expensive compared to the rest of the country but cheaper than the Pacific West.
Most people who move to Idaho are from California, Oregon, and Washington. This explosion is also leading to a busier downtown and traffic congestion. A visit to Boise, Idaho, won't be the same today as it was ten years ago.
3. It Has Wildlife
The Boise National Forest spans over 2.5 million acres and is home to mule deer, Rocky Mountain elk, mountain goats, mountain lions, and black bears. Although this is exciting for adventurers and wildlife viewers, it can be dangerous.
These big game species generally don't venture far away from the National Forest, but when they do, it's bound to make the nightly news.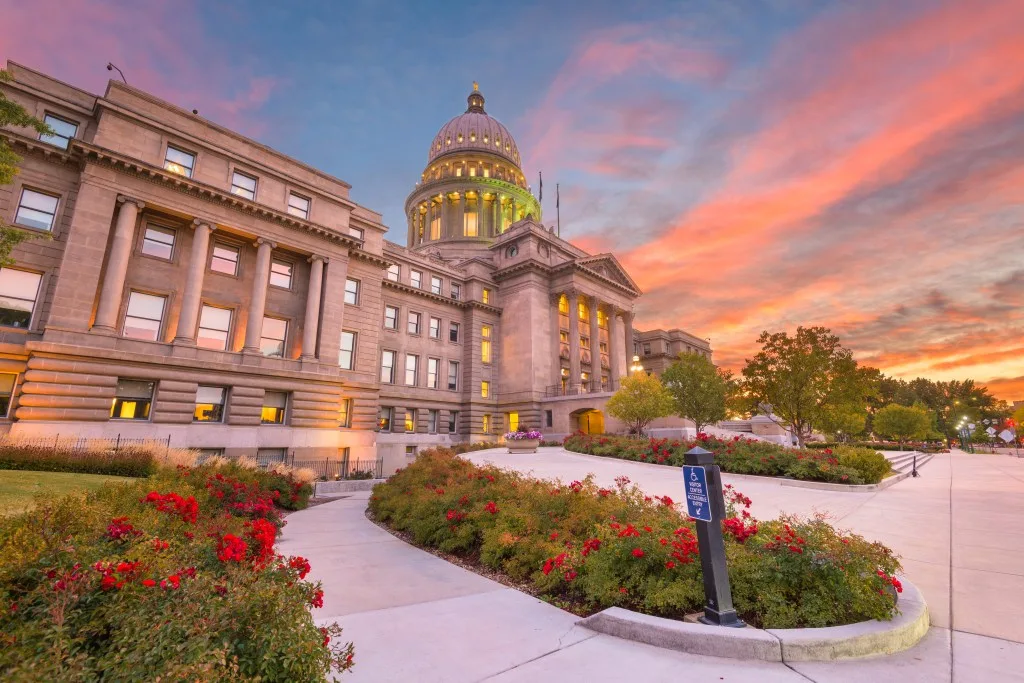 4. College Town
Boise State University makes its home in Boise, Idaho. The high culture and arts, nightlife, and outdoor recreation, from skiing and hiking to rock climbing and fishing, all draw college students from around the country. About 24,000 students enroll in Boise State University, with about a third of out-of-state residents. The nursing program is the largest at the university.
The school employs approximately 1,360 faculty members. If you're not a Boise State fan and don't wear Bronco orange and blue, you'll probably feel out of place.
5. Too Much to See and Do
Although you might laugh, Boise has so much to see and do that it might be too much. In the winter, there are excellent opportunities for skiing and snowboarding. In the warmer months, hiking, biking, paddling, and fishing are common.
Plus, there are numerous museums, theaters, and performances that offer excellent historical and cultural education and enjoyment. If you're visiting Boise, you may be overwhelmed by how much there is to see and do.
Pro Tip: Spend the night snoozing at one of these 7 Best Free Camping Spots In Idaho.
Is Boise, Idaho, Worth Visiting?
If you're willing to deal with the stink and the growing number of residents, Boise, Idaho, may be an ideal place to visit. If the sight of an elk or bear won't frighten you, exploring the backcountry trails of the area is a nature lover's dream. For college football fans, visiting the first non-green turf in the country is a highlight, but living in a city where everyone wears blue and orange might be more challenging.
So it's up to you. There are many positives about visiting and living in Boise, Idaho. Do you think they outweigh the cons? Will you be seeing this top American city any time soon?
Discover the Best Free Camping Across the USA
To be honest with you, we hate paying for camping. There are so many free campsites in America (with complete privacy).
You should give it a try!
As a matter of fact, these free campsites are yours. Every time you pay federal taxes, you're contributing to these lands.
Become a FREE CAMPING INSIDER and join the 100,000 campers that love to score the best site!
We'll send you the 50 Best Free Campsites in the USA (one per state). Access the list by submitting your email below: