If you drive a diesel made by GMC, Chevy, or another General Motors company, it's most likely a Duramax. The engine is considered an engineering marvel and is the workhorse of the heavy-duty trucking industry.
But who makes the Duramax engine, and why is it so popular?
We're taking a deep dive into the engine's specifications, what problems owners have reported, and the best model years to buy one.
Let's get started!
What Is Duramax?
Duramax is a joint venture between General Motors and Isuzu called DMAX. They produced a family of 6.6L diesel V8 engines for the GM line of trucks starting in the 2001 model year.
The Duramax Diesel 6600 V8 is the most powerful engine in its class. Let's look at some of the highlights that set it apart.
The one-piece aluminum crankcase, one-piece aluminum bell housing, and case hardening of the block help reduce noise and vibration. The Center-mounted turbocharger provides more power at 300 horsepower with 520 lb-ft of torque at 1800 RPM.
Additionally, a fuel injection system developed by Bosch reduces combustion noise by optimizing fuel injection rates.
GM has had diesels in its truck lineup for years but didn't have success early on. Their previous models were a V-8 style engine that struggled, gaining only about 3% of the market share. As a result, consumers began looking at other manufacturers for better options.
The new Duramax engine rocketed to 30% market share and continues to be successful.
Who Owns Duramax?
Duramax is a subsidiary of General Motors. Needing a more powerful diesel engine, they tapped Isuzu Motors. The company was one of GM's partners and had been building diesel engines for years.
This venture between GM and Isuzu created a new company called DMAX Ltd, initially owned 60% by GM and 40% by Isuzu. It's now a wholly-owned subsidiary of General Motors. Isuzu handled the engine's base design while GM integrated it into its vehicles.
In 1998, they built a 650,000-square-foot engine manufacturing and assembly plant in Moraine, Ohio. They named the engine Duramax to signify durability, maximum power, cleanliness, and fuel economy.
The Duramax engine variants have evolved to meet global mandates for reducing emissions. These improvements have maintained and even increased horsepower and torque in successive models.
Since their first model year, Duramax engines have become popular options for General Motors pick-up trucks, vans, and medium-duty trucks.
Why Do People Like Duramax?
It's hard to say where GM's heavy-duty pickups would be today if the Duramax had never been born.
GM trucks were dated and underpowered in the late 70s and early 80s. So the company knew its next venture had to be a home run.
As proof that GM and Isuzu got it close to perfect right out of the gate, the 6.6L's basic architecture has remained the same for 20 years.
So what are the things people like best about this engine?
Power is the number one reason people generally like the Duramax engine and diesels. Unlike gasoline-powered vehicles, diesel engines don't rely on a spark for combustion. This fact makes the motor more efficient and provides a higher torque output.
Trucks powered by Duramax engines are typically purchased for their towing ability.
Owners of the Dmax consider it a well-rounded truck with quality interiors/exteriors that are comfortable and spacious. A strong, reliable, and buildable motor with a decent warranty is a selling point for these trucks.
What Are the Problems With Duramax?
Duramax Engines have an excellent reputation for reliability. However, each model year has well-documented problems, especially once the engines reach over 100,000 miles.
The two million Duramax motors produced prove that it's an excellent engine. However, there are some problems you may encounter with them.
Knowing these issues ahead of time can help you spot them earlier. The sooner you spot a problem with your engine, the more likely you'll avoid serious trouble.
The average life of a glow plug is roughly 100,000 miles. Especially if you hard start or use a lower-than-recommended quality glow plug in your pickup.
Fuel injectors are another problem to keep an eye on. You may have dirty injectors if your engine doesn't start, misfires, or is idling rough. Other signs of a failed fuel injector are lower gas mileage or unstable RPMs.
Fan clutch failure is also a severe problem to watch for. A properly-functioning fan clutch is the most critical component of the cooling system. Working to maintain a safe temperature range, a bad or failing fan clutch can lead to overheating. Unfortunately, this is often the first symptom commonly associated with a failed fan clutch.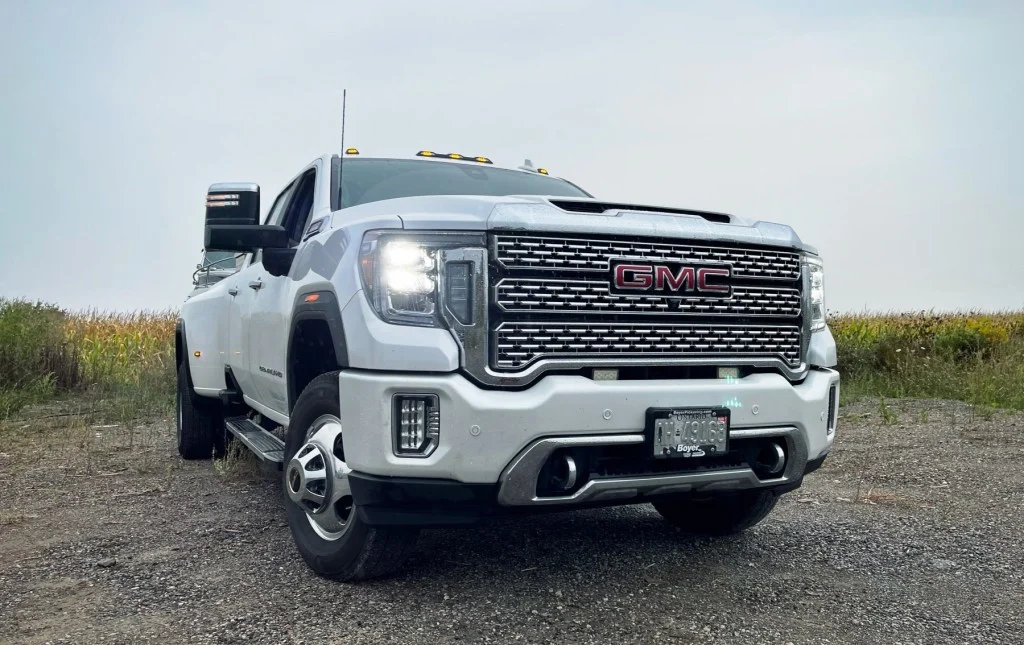 How Many Miles Will a Duramax Last?
Opinions vary regarding what high-mileage Duramax engines are. Regardless, we'll take a closer look at the Duramax life expectancy, the best years to buy a Duramax, and which years to avoid.
You should expect a Duramax diesel engine to last as much as 300,000 miles before any major repairs are needed. This number can vary depending on how well you drive and maintain the motor throughout its life. However, it should reach its maximum lifespan without issue if properly maintained.
General Motors gives the engine a 95% rating at 200,000 miles. This means that GM predicts that 95% of all motors will reach 200,000 service hours based on durability and wear.
What Are The Best And Worst Truck Models When It Comes To Duramax Engines?
One of the most desired models is the 2006-2007 classic body truck. GM offered a 360 hp engine with a beefed-up Allison six-speed transmission, making it a reliable pickup.
When it comes to towing capacity, the 2011-2016 GM trucks seem to be the best. The beefier independent front suspension and asymmetrical leaf spring design make this an excellent towing model.
But be aware that the added complexity of DEF emissions controls and after-treatment systems have caused subtle to significant issues to surface.
Models to Avoid
According to chevytrucks.org, 2011 is the worst year for Duramax. This was due to the LMM engine's problems with its injectors burning up. GM started making LML engines that also had injector problems. These misfires would cause severe damage if not caught early enough.
Another Duramax model to avoid is the 2004 because significant updates, such as new heads, pistons, and connecting rods, were weaker than previous models. In addition, this motor was short-lived because it didn't meet certain engine standards.
The years after 2011 are flawed because you have to run diesel exhaust fluid (DEF), or it'll damage your engine. However, you'll still get around 20 mpg, which is acceptable for a truck this size.
Do Your Research Before Buying
When you're ready to buy a diesel truck, your focus should be torque. Diesel engines put out more than twice the torque of gas and hybrid engines. Duramax diesel engines are excellent for heavy loads like boats or horse trailers.
But there are other factors to consider when choosing a diesel-powered truck. These include driveability, cabin space, and fuel mileage. Compare them side by side before making a buying decision.
Discover the Best Free Camping Across the USA
To be honest with you, we hate paying for camping. There are so many free campsites in America (with complete privacy).
You should give it a try!
As a matter of fact, these free campsites are yours. Every time you pay federal taxes, you're contributing to these lands.
Become a FREE CAMPING INSIDER and join the 100,000 campers who love to score the best site!
We'll send you the 50 Best Free Campsites in the USA (one per state). Access the list by submitting your email below: