If you listen to the news, you've probably heard that vehicle theft is on the rise.
According to the National Highway Transportation Safety Administration (NHTSA), a vehicle is stolen every 39 seconds. That's a staggering and unsettling statistic, to say the least.
We'll give you some essential tips to prevent your vehicle from becoming part of those theft numbers. And hopefully, we'll provide you with peace of mind knowing there are easy solutions to protect your car or RV.
Let's get going!
Should You Be Worried About Vehicle Theft?
The National Insurance Crime Bureau reported vehicle theft continues to skyrocket. In 2021, law enforcement reported 932,329 vehicles stolen nationwide. That's a 6% increase over 2020 and a 17% increase since 2019.
States with some of the highest theft rates include Colorado, California, Oregon, and Texas. These also happen to be common RV destinations. Summer is a popular travel season but the worst for car, trailer, and motorhome theft.
Thieves seem to be getting bolder and increasingly savvy. But there are ways to avoid becoming an easy target. Basic things will keep you and your property safe no matter where you live.
#1 Avoid Making Your Vehicle an Easy Target
Practicing these four actions when parking and leaving your vehicle is a matter of common sense. But surprisingly, not everyone remembers to do them.
Always take your keys with you. It may sound strange that anyone would do this, but don't leave them in the vehicle. No matter how quick of a stop it'll be.
Close and lock all your windows and doors. Even in the deep heat of the summer, a hot car is better than one broken into or stolen.
At night, park in well-lit areas. Thieves are less likely to commit a crime if others can easily see their actions.
Never leave valuables in your vehicle, and definitely not where someone can see them. That's right, ladies, keep those purses with you or well hidden. Your car isn't the place to store Christmas gifts or your favorite gun for target practice. Keep these things in the trunk and out of sight.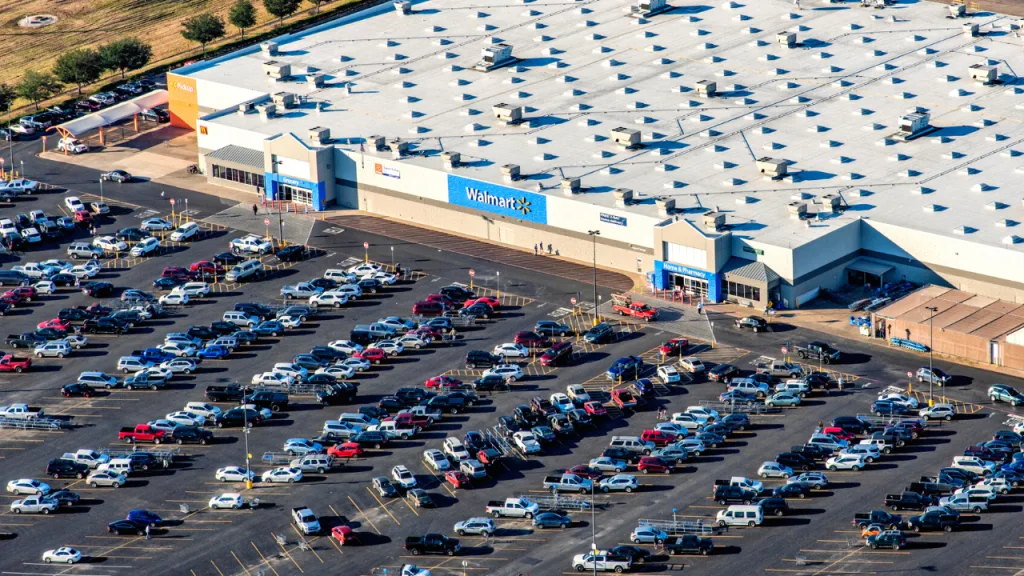 #2 Equip Your Vehicle With Theft Deterrent Devices
With all the technology available, there are tactics that can deter thieves. The NHTSA recommends an audible alarm system. It's the same thing you hear at odd hours when your neighbor accidentally sets theirs off.
If you don't have an alarm installed, it might be time to look into it. You can add a flashing light on the dash that warns potential crooks the system is active.
Steering wheel locks are inexpensive and easy to use. You can prevent someone from driving off for as little as twenty bucks. They can't drive if they can't turn the wheel.
The old-fashioned tire boot lock is another excellent theft deterrent for your vehicle. It wraps around the tire and through the wheel. These devices work well for motorhomes too.
Hitch locks help prevent someone from driving off with your unhitched trailer. It can also deter someone from unhooking your trailer from your truck.
#3 Install Vehicle Immobilization Devices
So, what if the criminal isn't deterred and still gets into your vehicle? Some devices available can render a car or RV entirely immobile for anyone but you.
Thieves can easily hotwire ignitions in order to start the car and drive off. A vehicle immobilizer system like smart keys, kill switches, and wireless ignitions disable the car.
Several different devices are available on the market to make it much harder for car thieves to make off with your vehicle. Some are handheld electronic gadgets that you operate as you leave the car.
#4 Change the Locks on Your RV
It may cost a little extra, but changing the locks on your RV is a good idea. If you buy a motorhome or trailer, the manufacturer's keys can unlock similar vehicles from the same company. This simple action can prevent your new RV from becoming a vehicle theft statistic.
Keyless entry keypads are another great way to keep your motorhome safe. It requires a customized code to open the door. You can make unique codes and change them when you think it's necessary.
Some theft-deterrent systems can even disable the flow of electricity or fuel to the engine. While not inexpensive, it might be worth considering the expense, especially if you're a full-time RVer.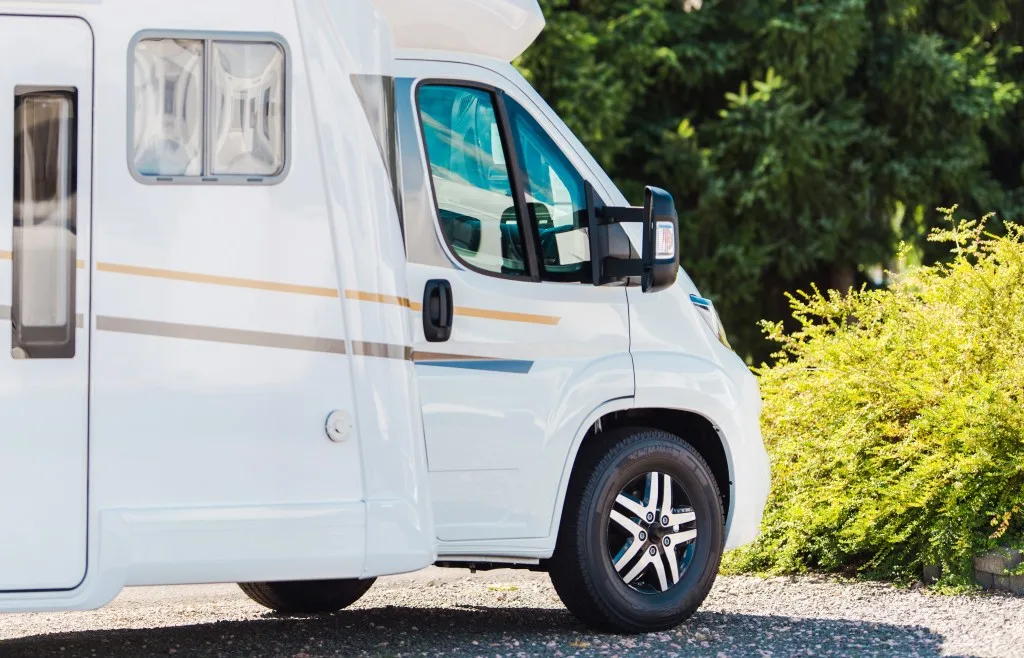 #5 Protect Valuable Items
We shouldn't have to repeat this, but don't leave valuable items in your car. If a thief quickly glances into your vehicle and can see something enticing, it can be an open invitation to potential theft.
If you must leave something important in your vehicle, lock it up out of sight. However, put those valuables in your trunk before you reach your destination. Criminals will watch, wait for you to leave, and then break into your trunk. If you can, leave anything of value at home.
#6 Be Aware of Your Surroundings
Staying alert to where you are is important. If you're at home and need to park your trailer, we recommend keeping it in the garage or backyard. That way, it's not as visible and can be harder for thieves to access without someone seeing them.
If you're out and about at night, try to park in well-lit and well-trafficked areas. This is good practice for your overall safety and a deterrent for thieves that like to work in the dark.
Always be aware of your surroundings, especially in parking garages and lots. This includes gas stations. If you think the area seems sketchy, it probably is. Trust your instincts and move to another location.
Websites like Campendium and Allstays can also be helpful when researching safe camping locations. Both resources provide all the information you need for traveling and camping. Be sure to look at reviews for potentially unsafe areas.
#7 Use Technology to Help Recover Your Vehicle
You can take steps in the infuriating event that your vehicle gets stolen.
Make sure you have basic information about your property recorded in a safe location. Keep a record of the vehicle's year, make, model, and color, as well as any unique identifiers like scuffs or bumper stickers.
Additionally, knowing the license plate number is important. You can take a photo as well as write down the number somewhere secure. Take pictures of your car and RV, inside and out.
Also, be sure to record the vehicle identification number (VIN). You could even have it etched on your windows for added security. In the event of theft, the VIN engraved on the windshield will help identify the vehicle if police find it.
If someone steals your car or RV, the first thing to do is call the police and file a report. Give them all the information you put in a safe place for this very reason.
Then, contact your insurance company. As a side note, this is an excellent time to check if you have comprehensive coverage and ensure it's up to date.
Another proactive thing you can do is install a tracking system on your car, truck, or motorhome. Good old GPS can help police track your vehicle in the unfortunate event of theft.
Keep Your Vehicles Safe From Theft
Unfortunately, we live in a day and age where car and RV theft is rising. We've personally taken some of these steps to secure our own vehicles. A little initiative may prevent a lot of trouble and heartache down the road.
Discover the Best Free Camping Across the USA
To be honest with you, we hate paying for camping. There are so many free campsites in America (with complete privacy).
You should give it a try!
As a matter of fact, these free campsites are yours. Every time you pay federal taxes, you're contributing to these lands.
Become a FREE CAMPING INSIDER and join the 100,000 campers who love to score the best site!
We'll send you the 50 Best Free Campsites in the USA (one per state). Access the list by submitting your email below: