Though it may seem like a beautiful state full of friendly people, we've got a few reasons to avoid Wisconsin.
If you've been planning a trip to the Badger State, we have bad news for you. It may not be the paradise you've dreamed of.
Today we'll look into the dark side of America's Dairyland.
Let's explore!
Should Tourists Avoid Wisconsin?
Known for being the Cheese Capital of the World, Wisconsin draws in tourists for a number of reasons. Dairy lovers can visit some of the hundreds of dairy makers throughout the state. If you're not a turophile, that's okay. There's still a lot you can do.
Outdoorsy types will enjoy ice fishing and nordic skiing in the winter and boating and swimming in the Great Lakes during the summer. Sports fans would probably love a visit to the Green Bay Packers stadium. Tourists will find no shortage of breweries or museums, making it a state that truly has something for everyone.
However, visitors often find themselves disappointed upon arrival. Before you plan a trip, you need to know why we suggest you avoid Wisconsin.
#1 Wisconsin Has High Rates of Drunk Driving
Safety should be everyone's number-one priority while traveling. The drunk driving rates in Wisconsin can be considered very unsafe. It ranks eighth in the nation for alcohol-related incidents.
The number of fatalities due to DUIs has been falling since 2015, when drunk driving caused 190 deaths, but the current rate remains very high. The state reported over 30 fatalities from crashes with intoxicated motorists in the last year. By comparison, California reported only about 25, although its population is three times larger.
You can control your actions to ensure you don't end up behind the wheel after a night out at the bars. Unfortunately, you can't help if others have been drinking and driving. Think twice about visiting Wisconsin if you want to avoid a car accident.
Did You Know: Can a passenger drink in an RV while it is moving?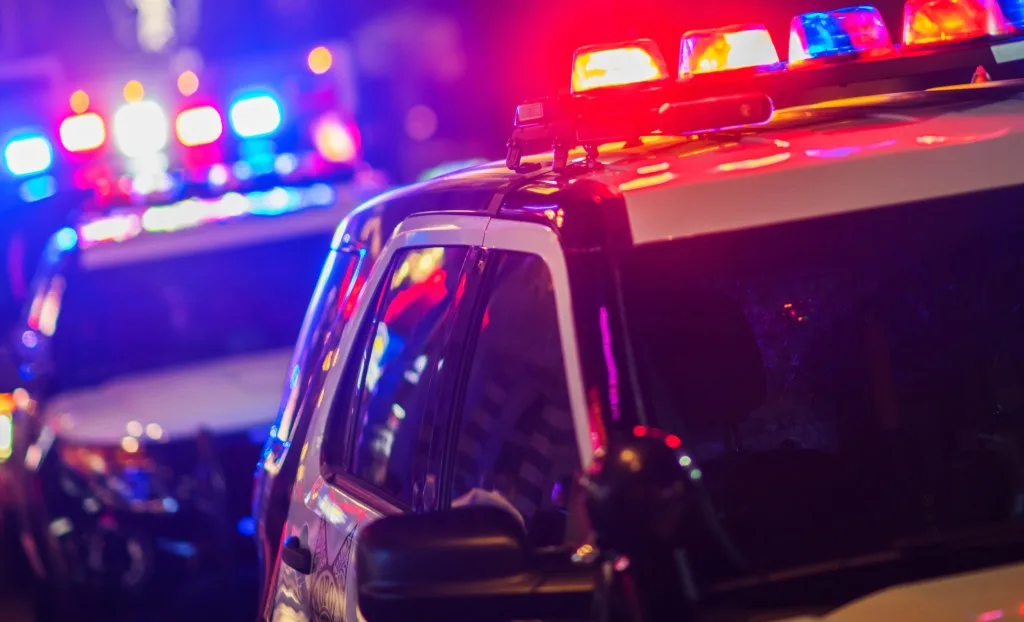 #2 It's Hard To Avoid Wisconsin Potholes
While we're on the topic of driving in Wisconsin, you should be advised that many of the backroads and small-town streets have fallen into disrepair. The state ranks fifth on the list of worst roads in the country because of its potholes and poor patch jobs.
A recent study by ConsumerAffairs ranked more than ⅓ of the state's roads at fair or below fair in quality. Their report found that residents spend an average of $733 on car repairs each year due to excessive wear and tear. They also anticipate that due to the lack of public funding, they expect conditions to continue deteriorating.
You may decide to avoid Wisconsin based on that alone. Save the suspension on your RV and consider traveling to the neighboring state of Minnesota, ranked the second-best roads in America.
#3 The Bugs and Mosquitoes Are Bad
The Badger State borders Lake Michigan and Superior. But you can also find over 15,000 smaller bodies of water. This may seem like a dream for you, but bugs love it even more.
Tourists often come to Wisconsin to enjoy the outdoors only to find themselves trapped inside, waiting for insect swarms to pass. The black fly, also called a buffalo gnat, can be considered one of the state's worst pests. They attack pets, cows, and even people. If you think mosquito bites swell, wait until one of these gets you.
Locals suggest using bug spray with DEET and wearing long sleeves. You might also consider wearing a head net in the spring when the swarms are overwhelming. If you still think you might tough it out to enjoy the lakes, keep reading.
Learn More: Can essential oils really keep bugs away?
#4 Wisconsin Has Polluted Lakes
We hate to be the bearer of bad news, but you'll want to avoid some of Wisconsin's lakes. They aren't considered safe for water activities.
Nearly 20% have been listed as polluted by the state's environmental regulators. The Department of Natural Resources added almost 100 lakes and rivers to the list of 1,285 polluted bodies of water in the last year.
Farm and industry phosphorus runoff has been contributing to pollution. The mineral causes harmful algae growth. State officials have created criteria for contamination to keep people out of potentially dangerous water containing the element. During the summer, even E. Coli has been found in the swimming holes of Wisconsin.
Given the high rates of polluted, sometimes dangerous, water, you might want to reconsider your scenic lake vacation.
#5 Public Transportation Is Scarce
Many travelers, including us, consider public transport essential. For example, imagine navigating the narrow streets of San Francisco in your RV instead of catching the BART or cable car. Unfortunately, you'll be cruising the bumpy Wisconsin roads in your motor home because you won't find any reliable public transportation.
Some of the state's bigger cities, like Green Bay, have bus lines. However, you'll probably wait over thirty minutes to catch one that has limited stops and doesn't run on Sundays. You shouldn't expect any help you get around the cities, either, especially in the northern region.
If you don't want to drive yourself around, you'll probably need a ridesharing app to catch a lift to your destination.
Avoid Wisconsin Until They Get It Together…or Stop By Quickly for the Cheese
You'll have to drive down bumpy roads full of drunk drivers to travel around Wisconsin. All to get to polluted waters swarmed with bugs. We'll pass.
If you do decide to make the trip, don't forget the bug spray and obey any posted signage near lakes and rivers. Take the warnings of polluted waters seriously. Slow down and watch for potholes. Most importantly, don't drink and drive no matter where you decide to vacation.
Discover the Best Free Camping Across the USA
To be honest with you, we hate paying for camping. There are so many free campsites in America (with complete privacy).
You should give it a try!
As a matter of fact, these free campsites are yours. Every time you pay federal taxes, you're contributing to these lands.
Become a FREE CAMPING INSIDER and join the 100,000 campers who love to score the best site!
We'll send you the 50 Best Free Campsites in the USA (one per state). Access the list by submitting your email below: