Booking an RV reservation isn't what it used to be. Like hotels, campgrounds have begun stacking upcharges onto base pricing to increase their bottom line.
Sure, sometimes the local government wants a piece of the pie. More times than not, though, it's the campground sticking it to you.
An advertised starting rate of $49/night can quickly cost $79/night. There are seven main upcharges RV parks and campgrounds use.
Today we're sharing them to help educate you before you hand over your credit card for the reservation.
Let's dive in!
1. Weekend Price Upcharge
I think this upcharge it the most manipulative. Here's how it works; and RV park advertises a low base rate, but charges $10 more for weekend reservations.
The majority of RVers are camping on the weekend.
By advertising the weekday rate, RV park owners know they deliver a misguided price to most potential customers.
Be on the lookout for this. If spotted, seriously consider the advertising ethics and if these RV parks deserve your business.
2. Seasonal & Holiday Price Upcharge
To be fair to RV parks, this upcharge is more understandable. It's also a widely popular practice. Some RV parks call it "dynamic pricing" – a term taken from hoteliers.
Like the weekend rate upcharge, this holiday pricing increases the rate when parks are most crowded (for example, Memorial Day weekend).
Capitalism. I understand it, and don't knock them for it. Just be aware before booking your RV site.
3. 50amp Upcharge
Are you traveling with a large RV that requires 50 amp service? You may have to pay more per site.
If you already own a 50 amp RV, you're probably well aware of this upcharge. However, if you're buying an RV and don't know if you want a 30 or 50 amp unit, consider this upcharge.
4. Multiple Campers Upcharge
Are you bringing the whole family on your RV trip? If so, those extra bodies may cost you $10/each every day of your reservation.
RV parks have different rules. Usually, sites allow at least two people with a standard reservation. After that, it's entirely up to each RV park.
Here's a price comparison for a family of five with the $10/ per person rate after a maximum of two occupants.
7 Days at Advertised Rate of $49 (without upcharge): $343 total
7 Days at Advertised Rate of $49 (with upcharge): $553 total
That's a big difference!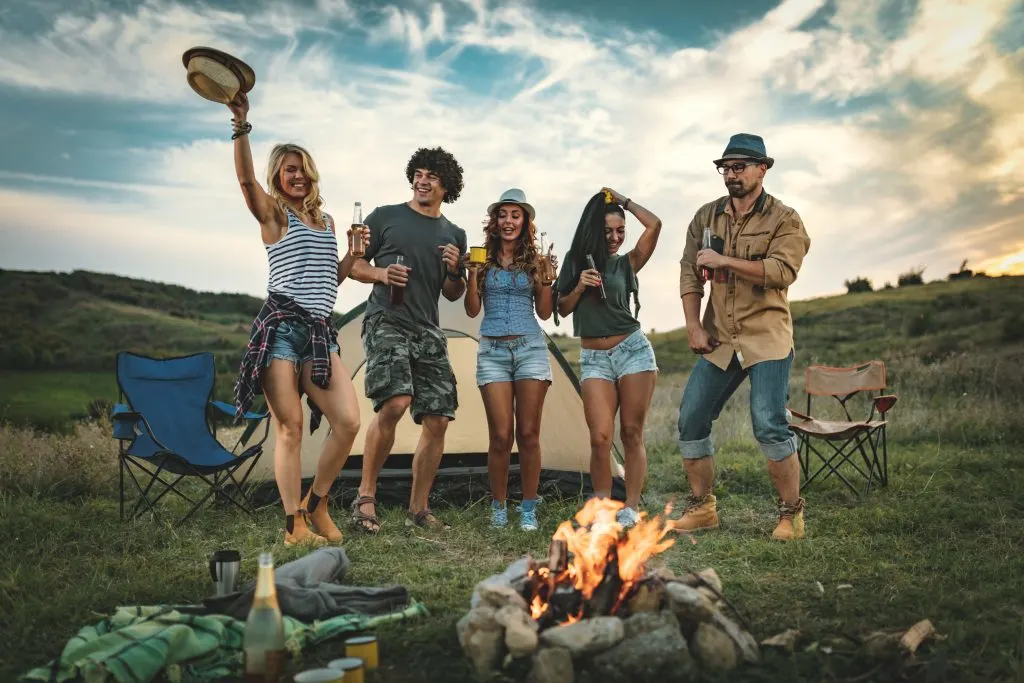 5. Pull Through & Location Based Upcharge
Quite often, new RVers like to request pull-through sites. These sites are easy to access and make parking a breeze.
RV parks know pull-throughs are in high demand, this is why many will upcharge for that option.
Additionally, lakeside RV parks will often upcharge for spots near the water.
Both of these are understandable, and well known to long-time RVers. Newbies beware!
6. Pet Upcharge
Pets are just like kids – they'll cost you a lot of money! Sometimes RV parks charge pet fees.
They justify the charges by offering a dog park, waste bags, and outdoor pet baths. All of those amenities are very much appreciated.
However, there's no such thing as a free lunch!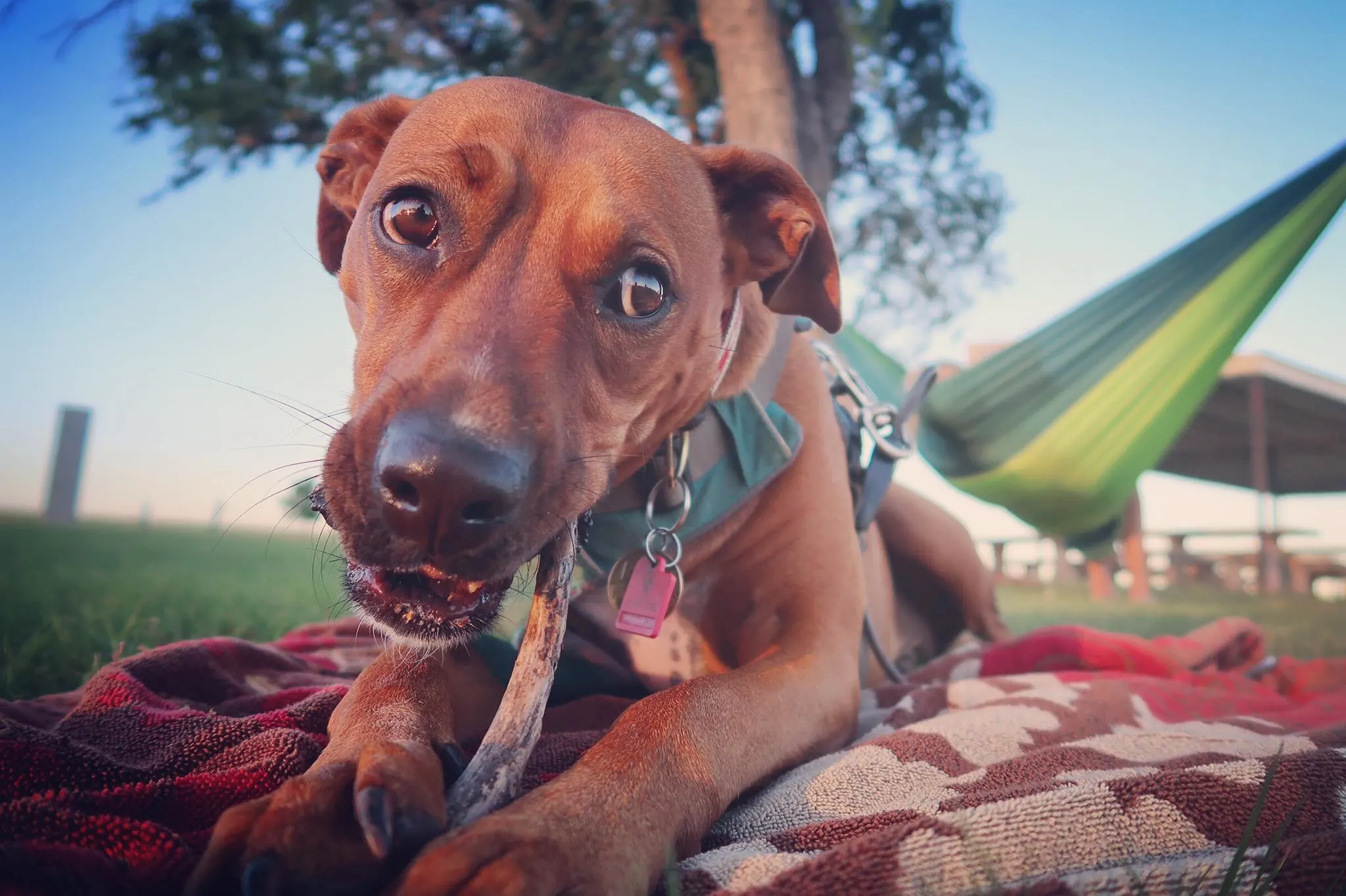 7. Resort Tax Upcharge
Uncle Sam can't resist a little extra jingle. Many local communities require hotels and RV resorts to charge a resort tax (or other similarly-named tax).
Who can resist squeezing a little extra juice out of a tourist?
It's the cold truth of being a traveler. Everyone wants a piece of your wallet.
On the upside, you already pay federal taxes that support public land. Why not try a little free camping (that your yearly taxes have already paid for)?!
15 Ways to Save When Camping
Before we leave you with only bad news, let us share a few ways to save money on your next camping trip!
Plan Ahead: Research campsites for the best prices and check if any discounts are available. Off-season camping or mid-week stays can sometimes be cheaper. The Next Exit Interstate Book is one of our favorite tools for planning ahead.
Free Campsites: Opt for dispersed camping or camp in national forests where it's typically free, as opposed to established campgrounds with amenities.
Bring Your Own Food: Preparing and packing your own meals is usually much cheaper (and healthier) than dining out.
Cook Over a Fire: Instead of using propane or gas stoves, cook your meals over a campfire if allowed.
Buy Used Gear: Shop at thrift stores, garage sales, or online marketplaces for gently used camping equipment.
Borrow or Rent Equipment: If you don't camp often, it might be more economical to borrow or rent gear rather than buying it.
DIY: Make your own camping gear, like alcohol stoves, or DIY camp lanterns using headlamps and water jugs.
Water: Instead of buying bottled water, bring reusable containers and fill up at potable water sources. Also, carry a water filter or purification tablets for natural sources.
Carpool: If you're traveling with friends or family, carpool to save on fuel costs.
Limit Driving Once at the Site: Choose a campsite near the attractions or trails you want to visit to minimize driving and save on fuel.
Avoid Peak Times: Camp during the shoulder season or during the week to avoid peak prices and crowded campgrounds.
Use Natural Resources Wisely: Collect fallen wood for campfires rather than buying firewood, but always adhere to local guidelines.
Solar Charging: Use solar chargers for your devices instead of buying batteries or using electricity, if available.
Maintain and Repair: Instead of replacing damaged camping equipment, try repairing it. Often, items like tents and backpacks can be patched up, and gear maintenance can prolong its lifespan.
Group Camping: If you have a larger group, sharing the costs of a campsite can be more economical than everyone booking individual sites.
Discover the Best Free Camping in the USA
To be honest with you, we hate paying for camping. There are so many free campsites in America (with complete privacy).
You should give it a try!
As a matter of fact, these free campsites are yours. Every time you pay federal taxes, you're contributing to these lands.
Become a FREE CAMPING INSIDER and join the 100,000 campers that love to score the best site!
We'll send you the 50 Best Free Campsites in the USA (one per state). Access the list by submitting your email below: