We drove from Ishpeming, Michigan to Door County, Wisconsin with hopes of exploring more of the Lake Michigan waterfront. We set up camp at Tranquil Timbers in Sturgeon Bay – its central location was a great launching pad for our Door County explorations.
Here's the Breakdown:
[youtube https://www.youtube.com/watch?v=WRAZZXRLHds&w=560&h=315%5D
Location: Sturgeon Bay, Wisconsin
GPS: 44.84887, -87.40753
Price: $38 and up (Passport America rates available at $19 and up with limitations)
Date/Temp: The early summer weather was amazing in Sturgeon Bay. During our five-day stay in late June the temperatures were in the high 70s.
Amenities: Tranquil Timbers has all the amenities of an RV Resort. There's a centrally located pool, store, activity room, and laundry facility. The campground offers scheduled activities for adults and children.
Noise: The noise level at the campground is moderate. Our neighbors had a barking dog, but that's just the luck of the draw. The park wasn't noisier than other dog friendly parks we've visited, however some of the spaces are close together.
Wifi/Cell: Our AT&T service received a strong 4G LTE signal, our T-Mobile service only received 2G. The campground offers free Tengo Internet – it was enough to check email & Facebook, but not fast enough to stream or upload.
Grocery/Errands: Tranquil Timbers is located just 3 miles from downtown Sturgeon Bay. There are lots of shopping opportunities, ranging from big box stores to mom & pop shops. We shopped at Walmart, a local bakery, and stopped by the post office.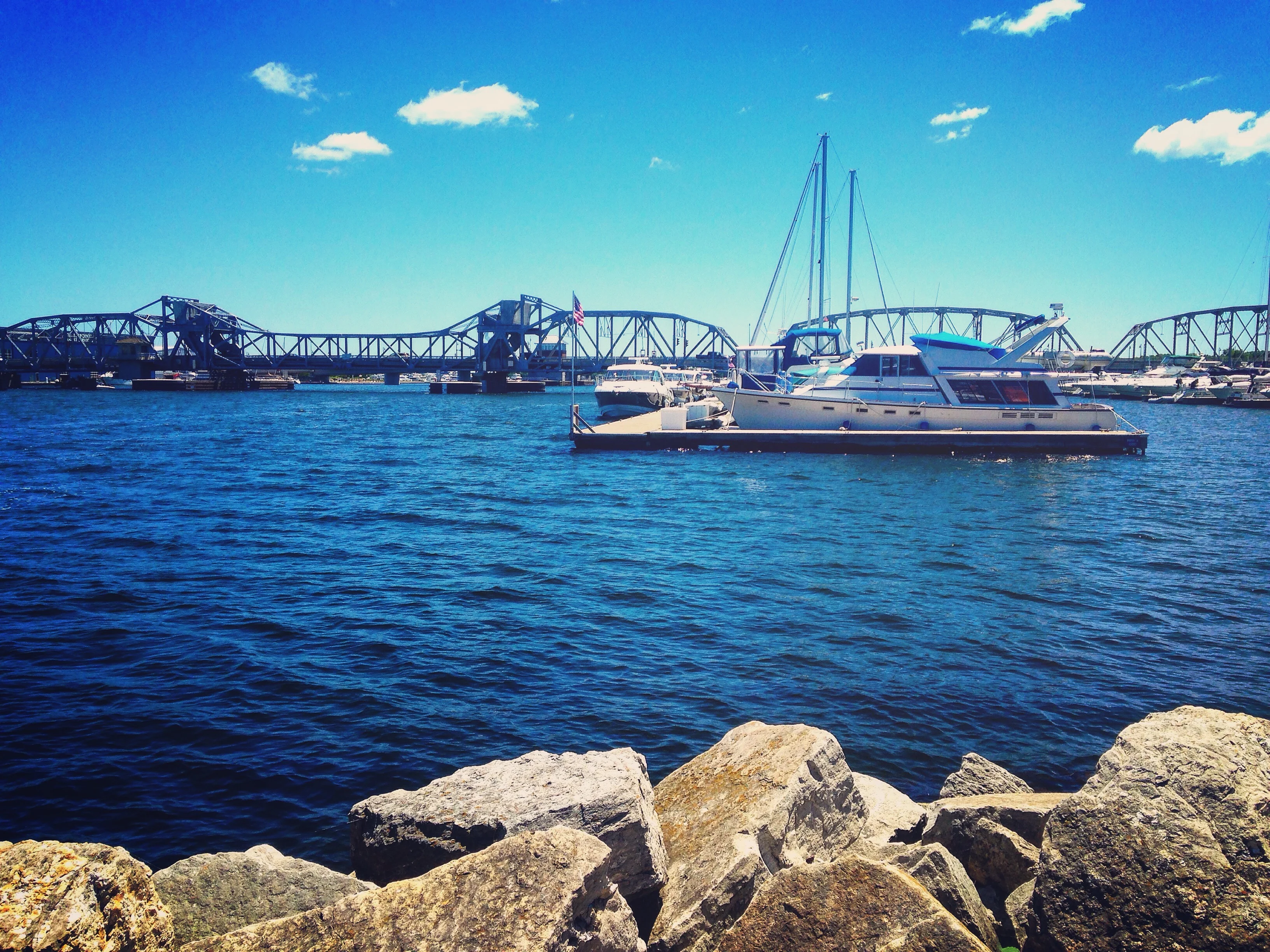 Dog Friendly: The park is dog friendly. It's large grounds makes dog-walking enjoyable and easy. The town of Sturgeon Bay is also dog friendly and has doggy-clean-up bags available throughout town.
Entertainment: There is so much to do in Door County. We loved hiking the waterfront of Sturgeon Bay and exploring Egg Harbor (20 miles north). Restaurants and farms are abundant; with endless cheese and wine tastings.
[youtube https://www.youtube.com/watch?v=wkshyUQWqTI%5D
[youtube https://www.youtube.com/watch?v=fdmui6zHxkw%5D
Thanks for reading our blog. Help support our mission – to live freely and deliberately – by checking out our Etsy store or shopping Amazon through our link.
Disclaimer – A big thanks to Tranquil Timbers for allowing us to camp free of charge. As usual our thoughts and opinions are our own and not swayed or purchased. We just like to explore and discover new places!