The Don'ts of RV Travel Day | 7 Essential Rules to Follow
RV travel days don't have to be stressful.
Driving or towing a large RV can be quite challenging (especially if you're traveling with kids or pets). However, we're here to share 7 rules we follow to make travel day much more enjoyable.
We learned these lessons over 5 years of full time RV living. During the first few years, we had a lot of bad travel days. From those experiences, we finally realized how to make travel days stress free.
Let's dive in!
1. Don't be clueless to your route
Routing to your destination before departure is essential. Beyond that, you should always research your route. Use a tool like RV Trip Wizard to avoid low hanging bridges and tunnels.
Here's other route-considerations you should research:
Tolls: Have cash on hand if needed
Steep Mountain Passes: It's always better to know challenging stretches of road before you stumble upon them.
Gas Stations: Will you be traveling on remote stretches of roads?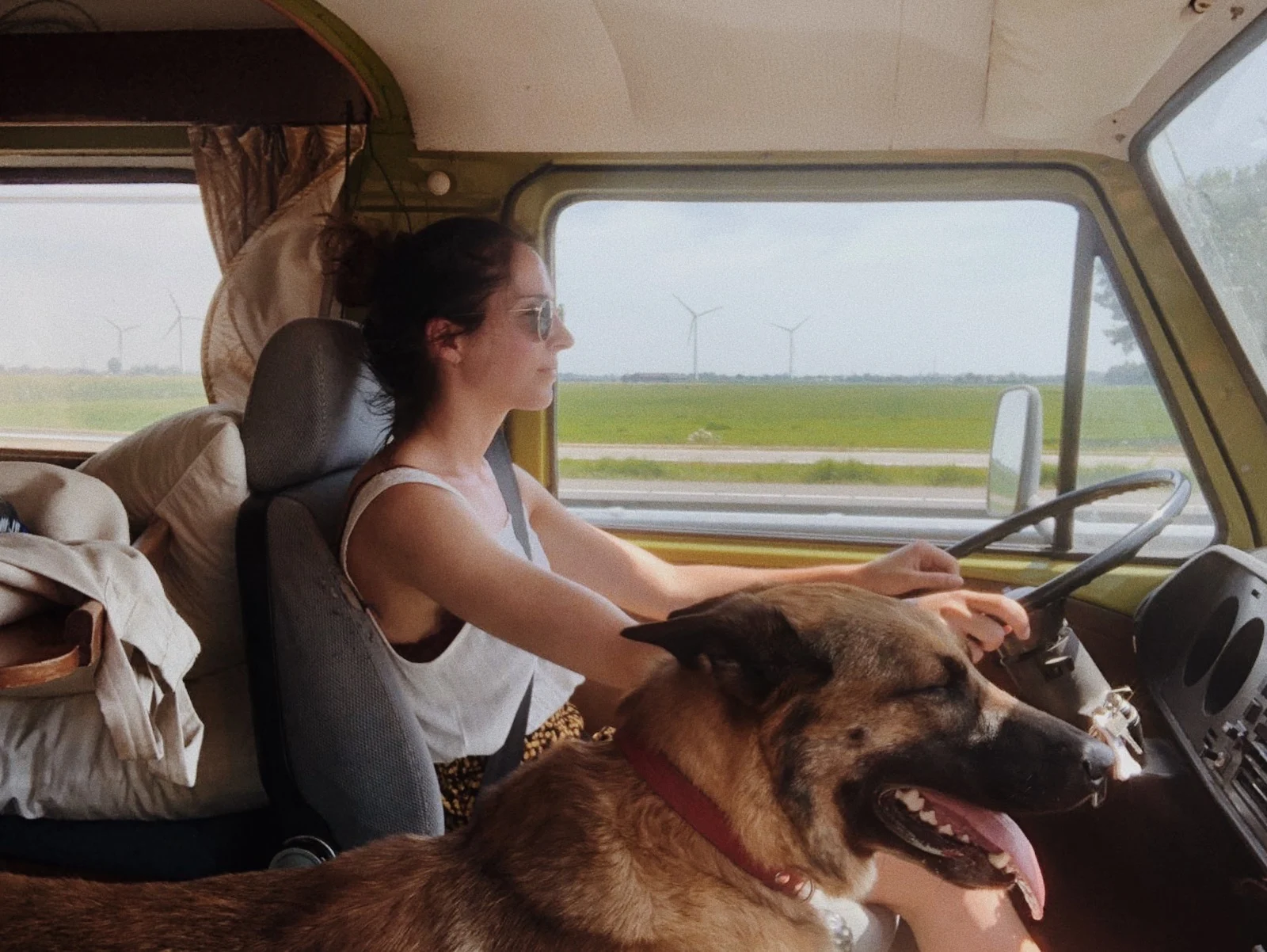 2. Don't leave with an empty tank
If you're towing a trailer – fill up with gas the day before you depart. This will save you a headache of navigating small gas stations.
If you're driving an RV, research easily accessible gas stations before you depart.
Pro Tip: When your travel days include an overnight stop, consider staying at a truck stop. You can fill up with gas, get a warm breakfast and take a long truck stop shower.
3. Don't rely on junk food
It's so easy to eat exclusively at gas stations and fast food restaurants during travel day. Take 30 minutes the day before you depart to make your driving snacks.
Chopped fruit, sandwiches, yogurt and smoothies are perfect for RV travel days.
Even if you skip just one fast food meal, you'll feel better for it!
4. Don't Speed
Don't speed! It's as simple as that. RVs and trailers aren't made to go fast. In fact, sometimes their tires are rated below the interstate speed limit.
RV tire blowouts often occur due to prolonged high speeds.
Stay safe on the road by knowing your tire rating and keeping below that number.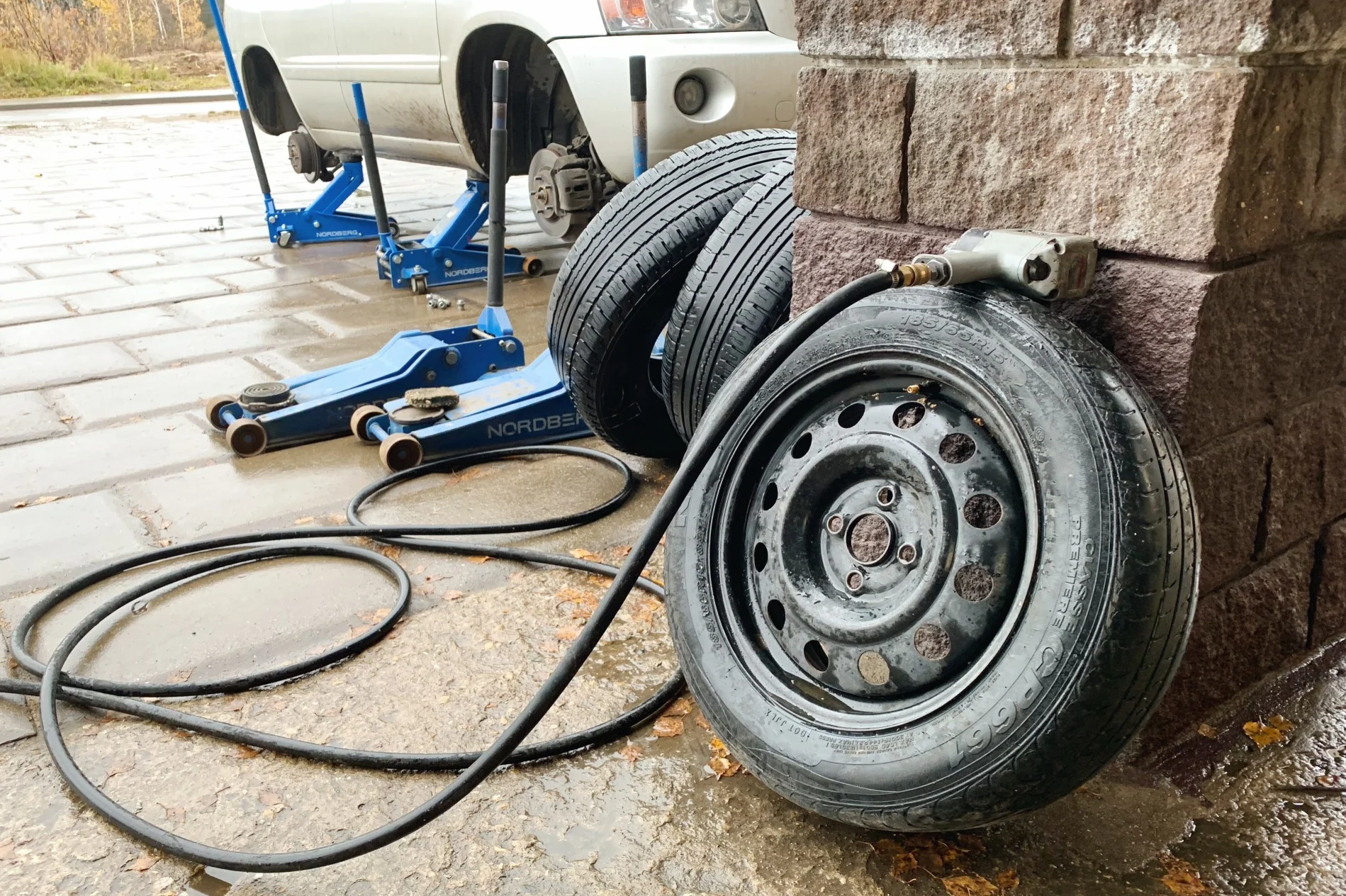 5. Don't drive too far
It's important to not overextend yourself on RV travel days. Knowing how far is too far is a valuable lesson.
Sometimes it takes a few "too long travel days" to find out where that limit it.
We like 150 mile travel days. However, we driven our fair share of 500+ mile days.
Driving too far is the easiest way to ruin a travel day.
6. Don't wait to pee
This is my personal number one lesson. RV travel is slow. That's just a fact that we've come to accept. Stopping to pee (no matter how often) is always worth it.
This is especially true before you pull into a campground.
Parking an RV without arguing is hard. Doing it when you have to pee as well is nearly impossible.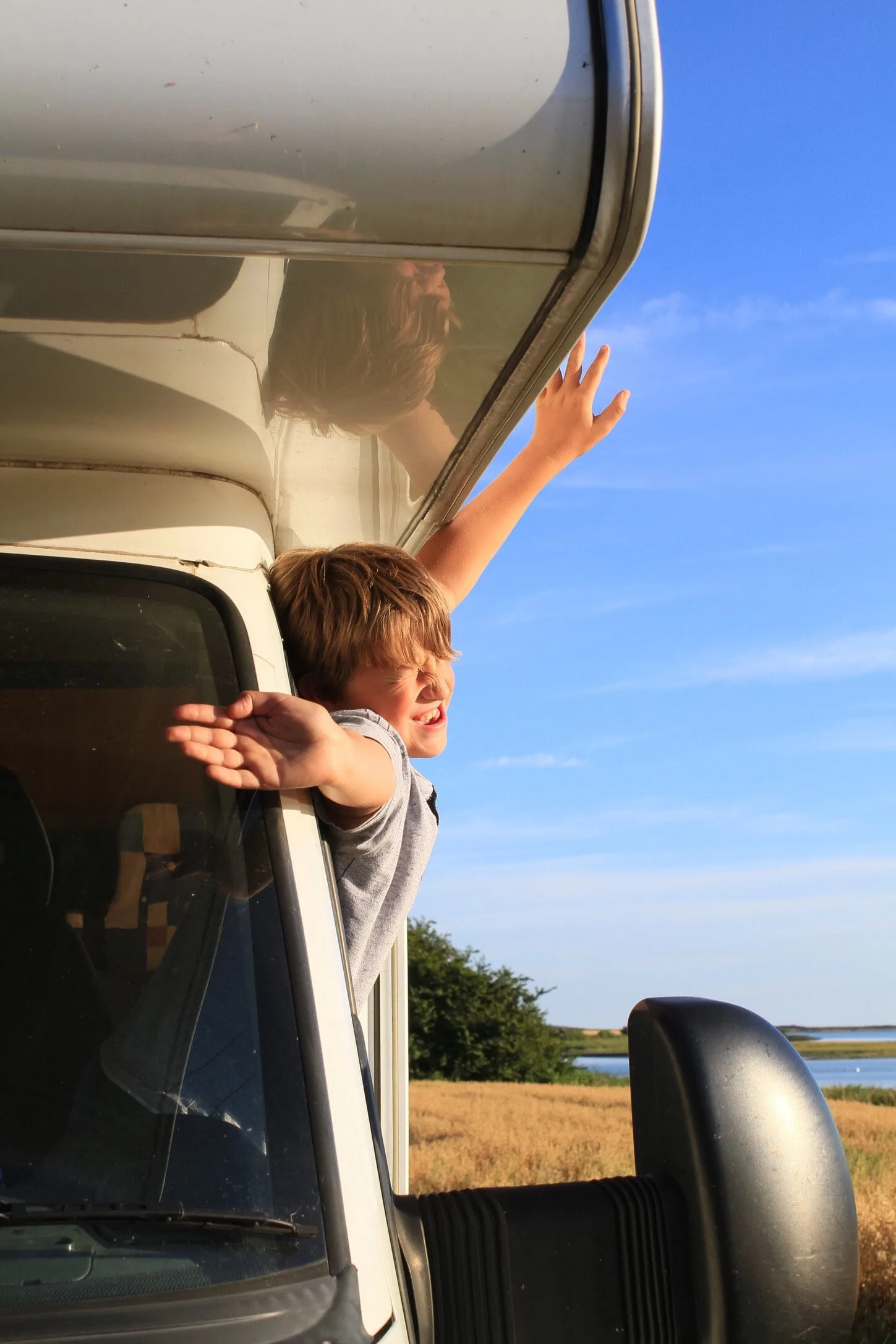 7. Don't forget the journey
RVing is not all about the destination…it's about the journey!
Take state highways over interstates. Enjoy local roadside vendors. Stop for lunch at a unique diner.
Travel days are honestly some of my favorite days. I love seeing new towns and classic americana scenery.
When it comes to RV travel days, you better learn to enjoy the ride!
Bonus Tip: If you're thinking about using your RV to "bug out" from the Coronavirus, here's our resource that share tips and potential locations!
The Best FREE Camping in the USA
We love camping across this amazing country. And, we really love it when its free. Here's our list of the 20 Best Free Campsites in the USA.
If you haven't tried free camping before, also known as boondocking, take a look at our beginners guide to boondocking filled with everything you need to know to get started.
Become a FREE CAMPING INSIDER and join the 100,000 campers that love to score the best site! Simply enter your email below.