Is It Safe to RV in America?
More RVers are taking to the road this summer than ever before. In response to the pandemic, Americans are taking a chance on RV travel. It's viewed as a safer way to travel.
But, how safe is it to RV across the USA? Not in terms of health, rather personal security safety.
In this article, we'll discuss what security means to us (as full-time RVers) and the different tools we use to obtain "peace of mind" on the road.
Security & Safety is a State of Mind
We're big believers in the idea that RV security & safety is a state of mind.
No matter where we may be, unexpected situations are always possible. From sketchy RV parks to the worst boondocking sites imaginable, we've seen our share of trouble!
Rather than focusing our energy on the unexpected, we like to follow our instincts and use a little common sense when traveling & setting up camp.
Having a home on wheels gives us control of where we visit and spend the night. If we feel uncomfortable, we leave. It's as simple as that.
RV Park and Campground Research
Before arriving at a new site, be it Walmart, a campground, or a boondocking site, we always do research. By the way, don't count out Walmart camping, it's great for overnight stays!
Reading reviews on Campendium and Free Campsites gives us a good understanding of a camping location. Many times we'll go a step further and research the local community online.
There have been specific times this research has paid off. We've had friends, unfortunately, have their bikes stolen at a boondocking site we passed-up due to reports of theft in the reviews.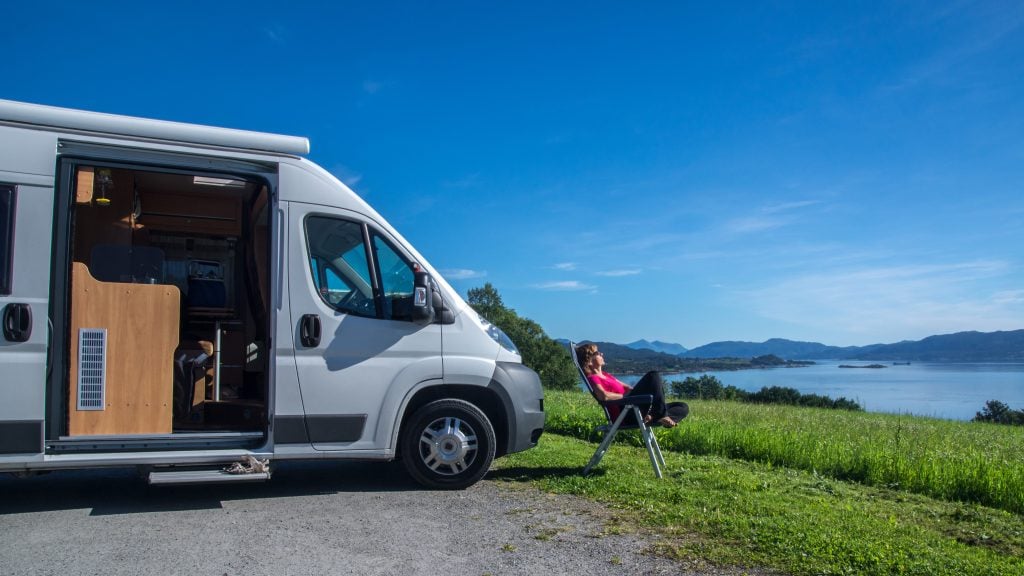 Considerations When Setting Up Your RV Campsite
Before unhitching the camper we like to scout out the area and see what type of vibes we get from the location. We take note of the amount of traffic and whether the traffic seems to be locals or fellow campers.
If we feel good enough to unhitch and set up camp, and depending on the site, we'll park within eyesight of other campers or under a light in a parking lot.
If the location is out in the boonies with no one else around, we'll set up where the view is beautiful and position the RV to be able to exit efficiently if need be.
We feel most safe & secure when boondocking deep in nature.
PRO TIP: Here are our 20 favorite free campsites (also know as RV boondocking).
In these situations, the only people we've encountered have been like-minded travelers looking for peace and solitude. Cell signal is important to us in case of an emergency – if we don't have any at the campsite, we like to be aware of the area where it becomes available again.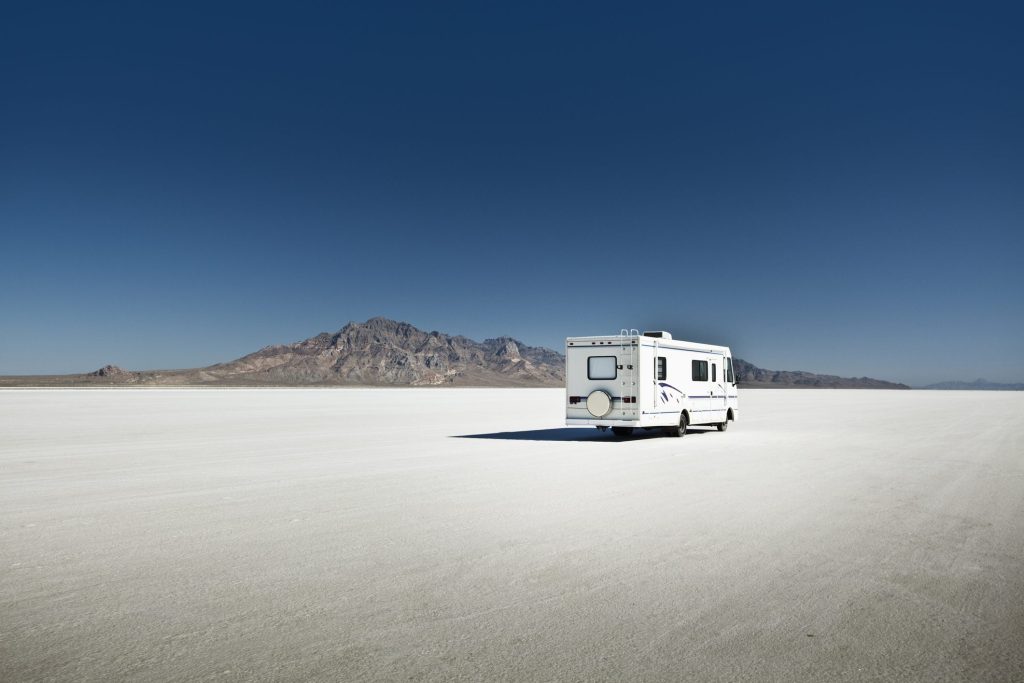 Having Cell Connectivity In Your RV
Whether you're on a long stretch of rural road or camping way off-grid in your RV, having cell connectivity is essential for maintaining safety.
We use a cell booster in our RV and truck to make sure we always have service. This allows us to make phone calls and have internet access, even out in the boonies.
Precautions When Leaving Camp
If we feel safe enough to sleep somewhere, we also feel safe enough to leave our camper there and venture into town. We do lock everything up; the trailer hitch, the camper door, the truck bed, and the generator.
We understand that locks don't guarantee security, but they do add an additional layer of protection.
RV Masterclass offers courses that dive deep into the security strategies of RV travel.
You'll Have to Decide What RV Safety Means to You.
Everyone has a different idea of safety and security. The routines that work for us won't work for everyone. Living in the present and not fearing the things we can't change is the best tool we have for feeling safe & secure. Full-time RV living is an amazing lifestyle that has introduced us to so many kind people; our faith in human-goodness has only been increased because of it!
Access the Best Free Camping in America
To be honest with you, we hate paying for camping. There are so many free campsites in America (with complete privacy). You should give it a try! As a matter of fact, these free campsites are yours.
Every time you pay federal taxes, you're contributing to these lands.
Here's our list of the 20 Best Free Campsites in the USA.
Become a FREE CAMPING INSIDER and join the 100,000 campers that love to score the best site! Simply enter your email below.