9 Best Things To Do in Taos, New Mexico
If you're looking for the best things to do in Taos, New Mexico, you've come to the right place.
For the last five years, my wife and I have been traveling the USA full time in our vintage Airstream. Taos has been one of the most picturesque places we've visited.
As one of the few towns on the Enchanted Circle trail, Taos is a wonderful basecamp for many New Mexico adventures.
Taos also has great local wineries, hiking trails, rich history, and outdoor activities galore.
Today we're sharing the best of what's around.
Let's dive in!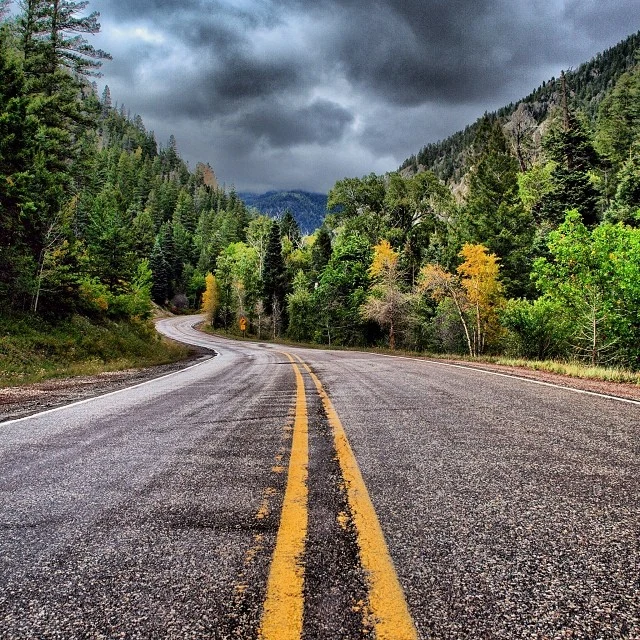 Rio Grande Gorge Bridge
Price: FREE
Why You'll Love It: This bridge, located 10 miles from Taos, is the 10th highest in the U.S., and rises 600 feet above the Rio Grande Gorge. Seen in numerous films including Natural Born Killers, Twins, White Sands, The Signal, Paul, Wild Hogs and Terminator Salvation, the bridge has been added to the National Register of Historic Places.
Address: Part of Hwy 64, 10 miles west of Taos. Parking is on the left.
What's the Word: A "spectacular" place to stop and take pictures with amazing views and angles from both sides, trails and rest area with parking on the west side. (Trip Advisor)
Taos Vibe Score: 9/10
Drive the Enchanted Circle
Price: Free
Why You'll Love It: The Enchanted Circle Scenic Byway is an 84 miles loop that takes 2.5-3 hours to complete if you don't stop, but you will want to stop.
Highlights include:
Wheeler Peak, the highest in New Mexico at 13,161 feet
lush valley views
the Red River Fish Hatchery which has free self-guided tours
Artesanos de Questa, a cooperative of local artists
an old west town in Red River
wildlife galore
the gold mining town of Elizabethtown that was the first incorporated town in New Mexico
the Vietnam Veterans Memorial
Angel Fire a year-round resort town
twisting canyon drive back into Taos
Address: A loop on Hwy 64, to Hwy 522, Hwy 38, and then 64 back to Taos.
What's the Word: Trip Advisor reviews say "the best scenic drive I've ever been on, and it was worth it." "Take the time, don't rush, plenty of quaint places to stop, take pictures and get something to eat."
Taos Vibe Score: 10/10
Learn About the Taos Pueblo
Price: $16 adults, under 10 free
Why You'll Love It: Visit an ancient pueblo of the Native American Taos people that lived over 1,000 years ago. Building remnants from 1000-1450 A.D., which are said to be some of the oldest continuously inhabited communities in the U.S. There are still 1900 people living in the Taos Pueblo lands, and the people still continue with traditional artisan works and ceremonies. A UNESCO World Heritage site.
Address: 120 Veterans Memorial Hwy, Taos, NM
What's the Word: "The most fascinating place we visited on our latest trip. I felt honored to be allowed to be part of this experience." (Yelp) "Must visit educational experience for kids, you gain an understanding of the culture." (Trip Advisor)
Taos Vibe Score: 10/10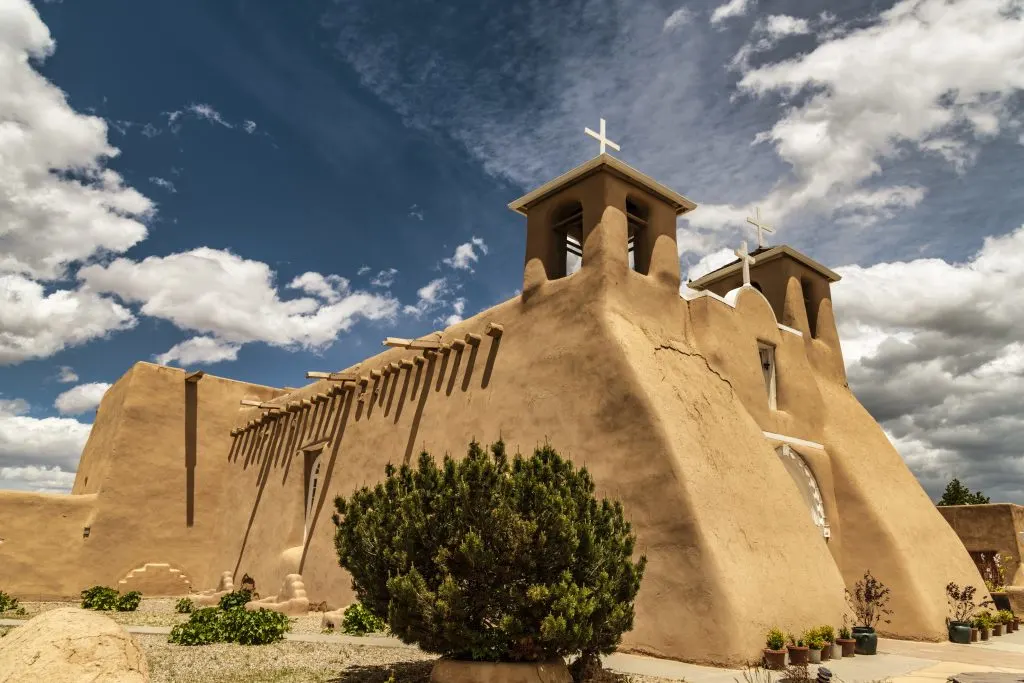 Visit the Kit Carson Museum
Price: $10 adult, Free 12 and under
Why You'll Love It: This original home of Kit Carson was designated a Historical Landmark in 1963, and this location is much as it was in the 1800s when the famous fur trapper, Western explorer, scout, cattle and sheep rancher, transcontinental courier, Native American agent, and US Army officer was alive. An intelligent man with many skills, he led a very full and interesting life.
Address: 113 Kit Carson Road, Taos
What's the Word: A small museum and short but interesting trip into the history of an important man, as well as insight into the old west. Beautiful gardens and convenient to downtown Taos. (Yelp reviews)
Taos Vibe Score: 8/10
Tour the Taos Earthships
Price: $9 at the door, $7 ahead, self guided tour or $15/$12 guided
Why You'll Love It: The Greater World Earthship Community is a group of over 130 people that live almost completely self-sustainable and take "off-grid" to new extremes. Visit and learn how to live more self sufficiently, they build homes, and offer educational courses online and in person.
Address: 2 Earthship Way, Tres Piedras, NM
What's the Word: Very interesting, wonderful concept if you're into sustainable living. (Trip Advisor)
Taos Vibe Score: 7/10
Grab a Beer at Eske's Brew Pub
Price: Inexpensive pub fare.
Why You'll Love It: Cool atmosphere, and a great menu that includes gluten free, vegetarian and vegan options and live music.
Address: 605 Paseo del Pueblo Norte, Taos, NM
What's the Word: "Wonderful place with an ambiance I can't explain, you just feel warm and welcomed! Great selection of beer, great menu, and music!" (Facebook)
Taos Vibe Score: 9/10
Get a Glass of Wine at La Chiripada
Price: starts around $10
Why You'll Love It: New Mexico's oldest winery has won numerous awards at International Wine competitions, including the Gold for La Chiripada Cabernet Reserve 2017. Meaning "a lucky fluke," the winery was built in 1977 in traditional Southwest style using indigenous materials.
In 1981, they harvested their first commercial vintage, and the following year they opened the doors to the public. The climate and terrain are perfect for creating amazing regional wines that work well with the cuisine of Northern New Mexico. You can taste, purchase, experience the wines at the winery and ship them home.
Address: Hwy 75 Rd 1119 #8, Dixon, NM
What's the Word: "Awesome wine, we love spending time here." "Knowledgeable staff, we love the riesling and the tempranillo." (Facebook)
Taos Vibe Score: 8/10
Price: Free
Why You'll Love It: Inside the Carson National Forest, this campground is right on the Rio Grande cliffs, and has a trailhead with picnic table and fire ring for self-contained or dry camping. The road is rough and the sites are small but the remoteness and quiet location are worth it. First-come site, but not very busy according to most reports.
Address: Fire Road 9, Questa, NM
What's the Word: "3 miles of rough road, not for big or delicate rigs but the view and remoteness with cell signal are worth it."
Taos Vibe Score: 9/10
Price: Your RV $25/night or $150 a week. Their restored RVs $90-$185 a night depending on size/beds and time of year.
Why You'll Love It: Stay overnight in 20 restored vintage trailers on 12 acres of the mystical mesa of Northern New Mexico! Or bring your own RV (no hookups).
Address: 25 ABC Mesa Rd, El Prado, NM
What's the Word: "This is an amazing place to ground yourself." "360 degree mountain views, amazing sunsets and awesome neighbors made this a great way to spend the weekend. Can't wait to come back and try another RV."
Taos Vibe Score: 10/10
Trip Routing to Taos, New Mexico
If you're traveling with an RV, trip planning to Taos is essential. This part of New Mexico is know for winding mountain passes and small country roads.
We use RV Trip Wizard to route our cross country trips.
It allows us to avoid steep passes, tolls, and tunnels – making travel day way less stressful! Try RV Trip Wizard Free for 7 Days.
Discover the Best Free Camping Across the USA
To be honest with you, we hate paying for camping. There are so many free campsites in America (with complete privacy).
You should give it a try!
As a matter of fact, these free campsites are yours. Every time you pay federal taxes, you're contributing to these lands.
Become a FREE CAMPING INSIDER and join the 100,000 campers that love to score the best site!
We'll send you the 50 Best Free Campsites in the USA (one per state). Access the list by submitting your email below: