The Secrets of the Sedona Vortex
Nestled between towering red rock buttes and pine forests, Sedona, Arizona is a popular tourist town. The remarkable natural beauty of this town is witnessed by everyone who visits. But, Sedona also has a mystical secret that attracts visitors from around the world: the Sedona Vortex.
Today we're diving deep into what a vortex is, and where to find the most powerful ones!
Sedona is located in central Arizona near Flagstaff, with a mild and beautiful climate year-round.
This magical town – as some would call it – has long been considered sacred and powerful by many people for hundreds of years due to the energy vortexes in and surrounding the town.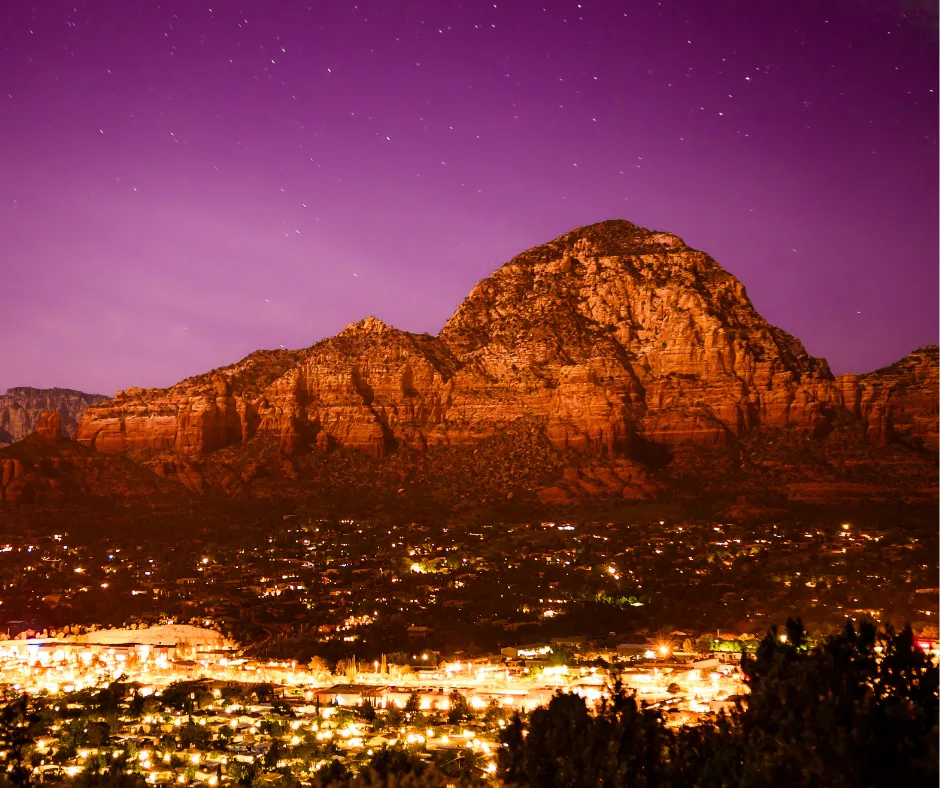 What is the Sedona Vortex?
Several small energy vortexes exist in the town and surrounding areas. While Sedona itself is also considered one large vortex
These vortexes are spots on the earth that are swirling with an abundance of energy. The energy fields swirl similar to what you would see in a whirlpool. It's believed to be powerful for healing, meditation, accessing psychic abilities, spiritual and self-exploration, and more.
Some Sedona vortexes are considered to be swirling with feminine energy (yin), some masculine (yang), and some consist of a balance of both.
The Sedona Vortex has subtle energies, too. Subtle energies are believed to flow through the human body 'energy centers' or chakras, and are tapped into by Reiki practitioners, energy healers, and through disciplines like Yoga and Qigong.
These areas of heightened energy draw in many spiritual and new-age believers, individuals seeking healing or a deeper connection with the self, and those who are curious and want to see for themselves.
What Does The Sedona Vortex Feel Like?
Not everyone feels the energy. Those who do feel it have a range of different experiences.
Sedona vortex experiences range from purely psychological and emotional experiences to actually feeling physical sensations.
For some people who visit Sedona, the energy vortexes help them tap into or deepen psychic abilities, go deeper into meditation and spiritual practices, heal psychological trauma, and more. These vortex areas can also promote feelings of inspiration, rejuvenation, energy, and clarity.
The vortexes are also amplifiers. This means that they will amplify whatever feelings you are already having.
Here's what people feel when visiting:
A slight tingling on the skin
A feeling of vibration coming from the ground
An overall feeling that something is 'different'
A tingling sensation at the nape of the neck and shoulders
At a Sedona Vortex site, you may feel psychological sensations, you may feel physical sensations, or you may feel nothing.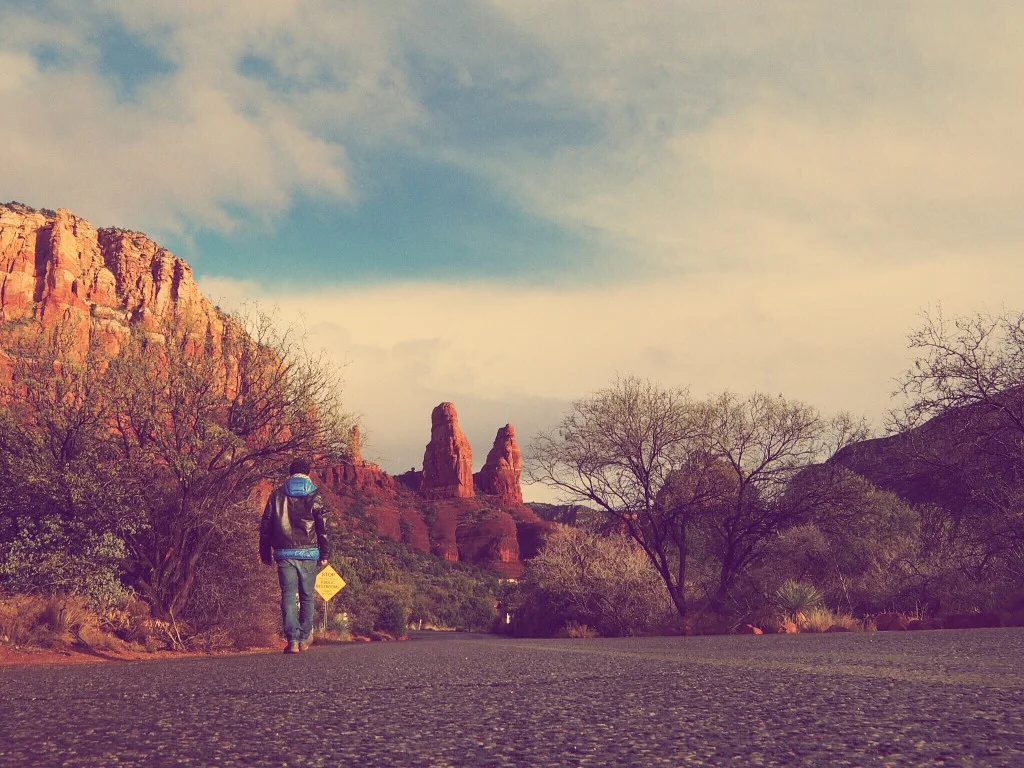 How Many Vortexes are in Sedona?
Sedona is one big vortex (accroding to believers). Some say there are as many as hundreds of individual energy vortexes in the area.
Believers in the Sedona vortex energy say that these energy fields can be felt from up to a half-mile away, which is why the entire town is considered to be one large vortex.
There are 7 main Sedona Vortex locations that you can visit on your own, or hire a tour guide to take you to.
Cathedral Rock
The Cathedral Rock Sedona Vortex is arguably one of the most beautiful places in the entire Sedona area. You can take a hiking trail to this vortex site or view Cathedral Rock from afar. Whatever you believe about vortexes, this is a must-see spot when you're in the area.
Airport Mesa
The Airport Mesa Sedona Vortex site is located on top of a small mesa right near the center of town along Airport Road. This vortex site is an incredible place to watch the sunrise. If you're up for it, take a hike around tabletop mountain for incredible views of Sedona, the Verde Valley, Bell Rock, and the nearby village of Oak Creek.
Bell Rock
The Bell Rock Sedona Vortex is a huge bell-shaped rock along the Red Rock Scenic Byway. You can walk up to the rock and even hike up it.
Boynton Canyon
The Boynton Canyon Sedona Vortex is located in a canyon that is accessible by a relatively easy hike. This hike has incredible views almost the entire way, and plenty of places to sit, relax, meditate, or just have a picnic and take in the incredible views when you get there.
Chapel of the Holy Cross
A stunning chapel built into beautiful red rocks, The Chapel of the Holy Cross overlooks the Sedona area. Although the chapel itself is a Christian monument, many believe this site is full of vortex energy. It's worth a trip just to see the chapel itself.
Courthouse Butte
The Courthouse Butte Sedona Vortex is located near the Bell Rock vortex site off of the Red Rock Scenic Byway. This vortex site is just north of the Village of Oak Creek. You can hike to and around the Courthouse Butte Vortex Site.
Schnebly Hill
The Schnebly Hill Sedona Vortex is a lesser-visited vortex site due to the difficulty of accessing this area. An off-road capable vehicle is essential for access. This is a great vortex site to watch the sunset.
What is the Most Powerful Sedona Vortex?
There are varying opinions on which is the most powerful Sedona Vortex because they all have unique energies and will affect everyone differently. Most people consider the Boynton Canyon vortex site to be the most powerful Sedona vortex overall. The Boynton Canyon mixes both masculine and feminine energies.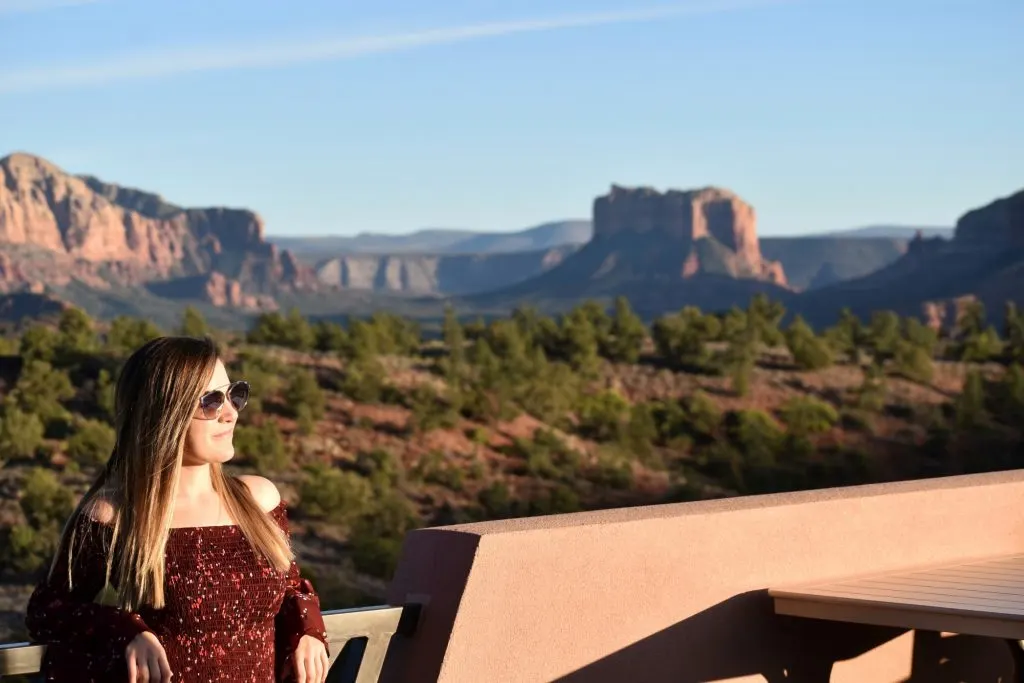 Is the Sedona Vortex a Real Thing?
Are Sedona vortexes real or imagined? Answers don't come easily.
The energy and power of the Sedona vortex has convinced many skeptics. However, it's metaphysical features aren't measurable with current scientific tools.
Whatever it is, Sedona is certainly a magical place that invokes feelings of wonder and awe upon most who visit. Whether that is because of the jaw-dropping beauty of the area, the mystical energy vortexes, or both, is up to each person to decide for themselves.
Whether you believe in this kind of thing or not, Sedona should absolutely be at the top of your Arizona must-see list.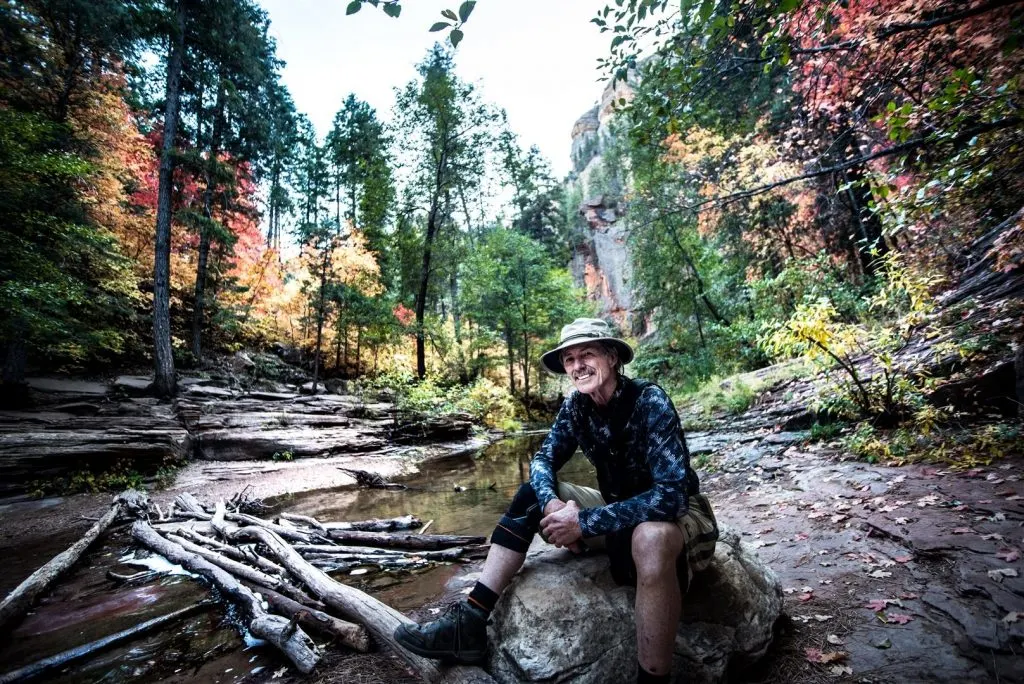 Discover the Best Free Camping Across the USA
To be honest with you, we hate paying for camping. There are so many free campsites in America (with complete privacy).
You should give it a try!
As a matter of fact, these free campsites are yours. Every time you pay federal taxes, you're contributing to these lands.
Become a FREE CAMPING INSIDER and join the 100,000 campers that love to score the best site!
We'll send you the 50 Best Free Campsites in the USA (one per state). Access the list by submitting your email below: