5 Best Crossover SUVs for Towing Camper Trailers
If you're towing a travel trailer, you've got to have the right vehicle for the job. Many RVers go with a full-size truck or SUV, but there are some smaller crossover SUVs that are up to the task, as well.
Driving a crossover SUV instead of a truck has its advantages. They are built on a car platform, so they handle better, ride more smoothly, and can get you into some tighter spaces. They're better on gas mileage, too.
But how do they measure up otherwise? Are they rugged enough for off-road use and tough enough for towing? We're going to take an in-depth look at the 5 best crossover SUVs for towing camper trailers – what to look for and what to avoid.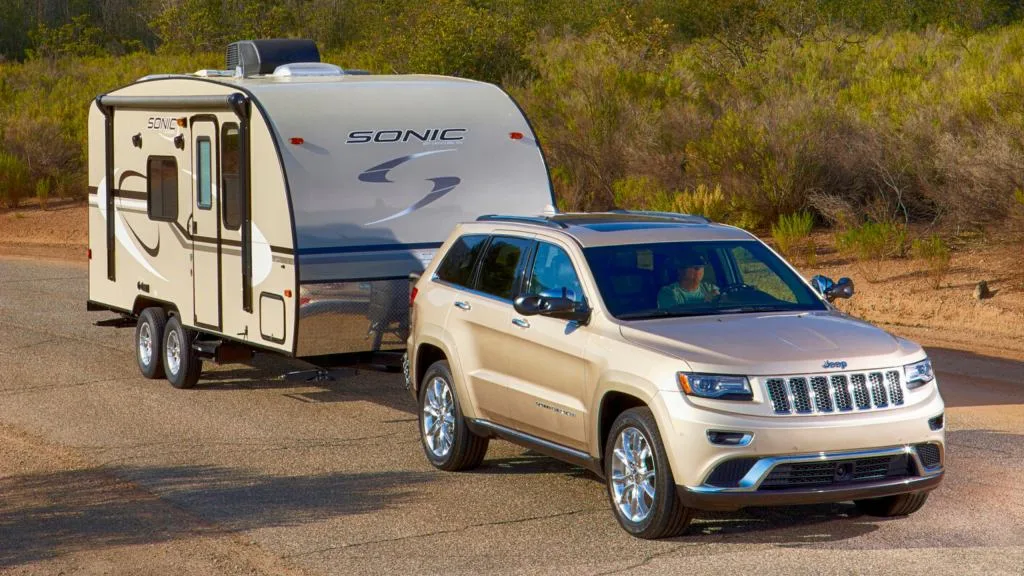 What To Look For in A Crossover for Towing
One of the first things you want to look for when considering a crossover SUV for towing is its towing capacity. How much weight can it haul?
You're not just talking about the weight of the camper you're pulling. You also have to factor in the passengers and cargo in the SUV, too. This is called payload. Here are some more terms that are good to know if don't already, because you are going to see references to them:
Gross Vehicle Weight (GVW) is the actual weight of the fully-loaded vehicle or trailer, including all cargo, fluids, passengers, and optional equipment.
Gross Trailer Weight (GTW) is the same thing, but in reference only to the trailer, not the vehicle.
Gross Vehicle Weight Rating (GVWR) is the maximum number that the GVW or GTW should never exceed. You may also see this referred to as Maximum Loaded Trailer Weight.
Gross Combination Weight Rating (GCWR) is the maximum amount that the tow vehicle GVW (or GTW) should never exceed.
It's important to remember that you don't want to run your vehicle at its capacity level. There are other variables that put stress on an engine besides weight, such as steep grades and bad road conditions.
A good rule of thumb for many is to never exceed 80 percent of a listed towing capacity, just to be on the safe side.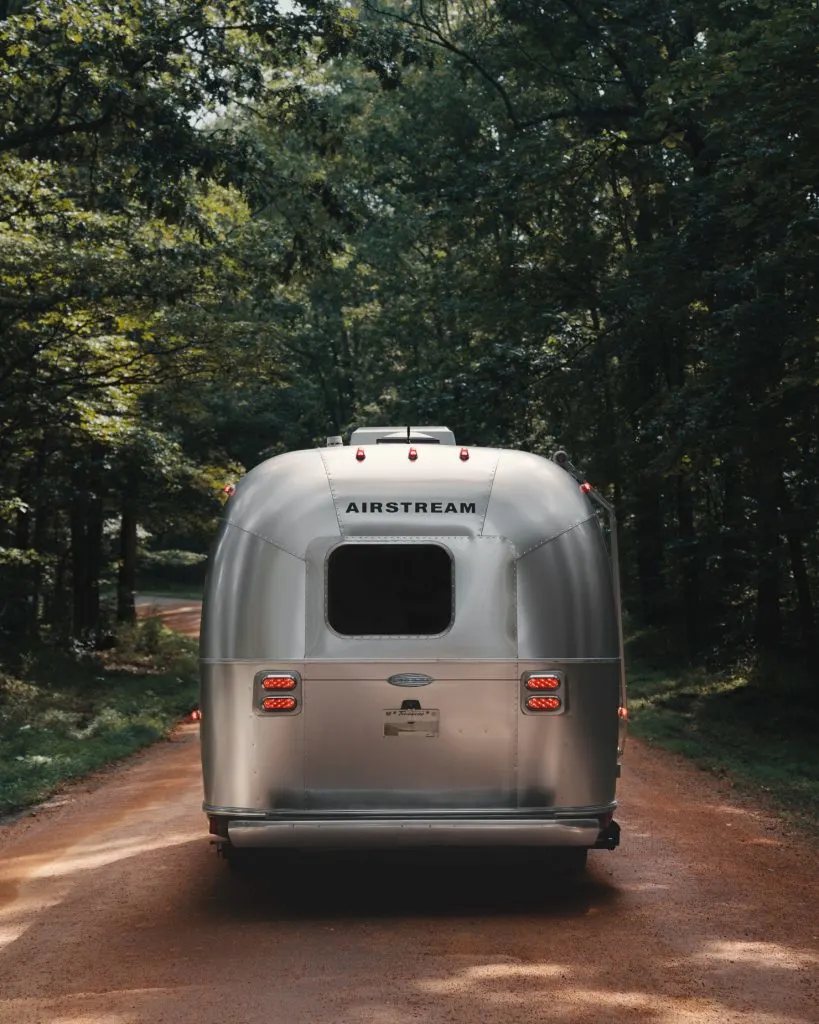 How Big of an RV Can I Tow With a Crossover?
The type of camper trailers that you can tow with a crossover SUV fall generally into a fairly broad category called travel trailers. These RVs connect to a ball hitch on the tow vehicle. Using a crossover SUV, you'll want to set your sights toward the smaller end of the spectrum. Forget the toy haulers and the 5th wheels. Focus instead on pop-ups and small trailers.
Pop-ups, which generally sleep four to six people, vary greatly in terms of size and styles, and some of the larger ones may indeed be too much for a crossover SUV to handle. Others, though, offer a lot of RV in a relatively small, compact package.
And besides pop-ups, there are smaller stand-up camper and teardrop trailers that should be no sweat for the vehicles on our list.
Again, whichever category your RV falls into, act on the side of caution: Look carefully at the numbers to determine the overall weight of the travel trailer and the tow vehicle to make sure you are safely within its towing limits.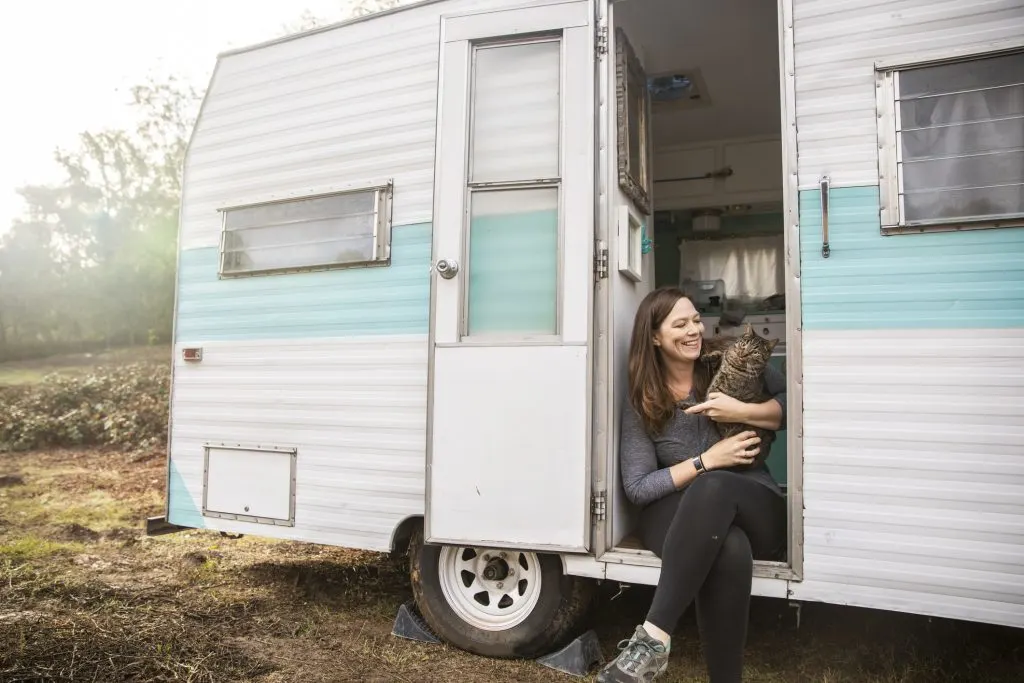 5 Best Crossover SUVs for Towing RVs
2020 Dodge Durango – up to 8700 lbs
With its standard V6 engine, the 2020 Dodge Durango can tow up to 6,200 pounds. The bigger 5.7-liter V8 gives you a hauling capacity of up to 8,700 pounds. An optional tow package that's available with the Durango includes a 7-pin wiring harness and a Class IV receiver hitch.
MSRP: $48,485 (Dodge Durango Citadel with 5.7-liter engine)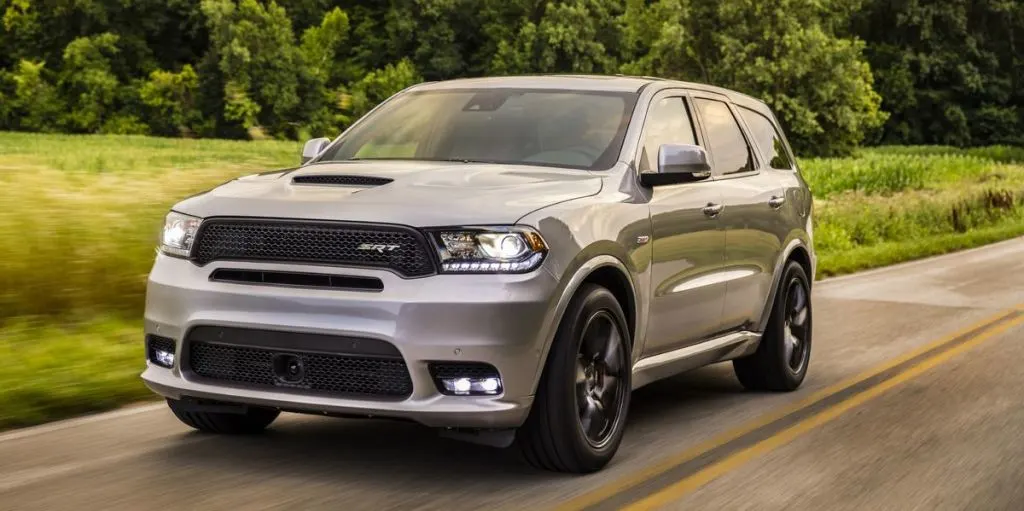 2020 Land Rover Discovery – up to 8201 lbs
Tow your camper in luxury with the Land Rover Discovery. It can haul up to 8,201 pounds. Options for this stylish three-row crossover include a six-cylinder diesel engine as well as tow-friendly features like a backup camera display.
MSRP: $55,650 (Discovery SE with diesel engine)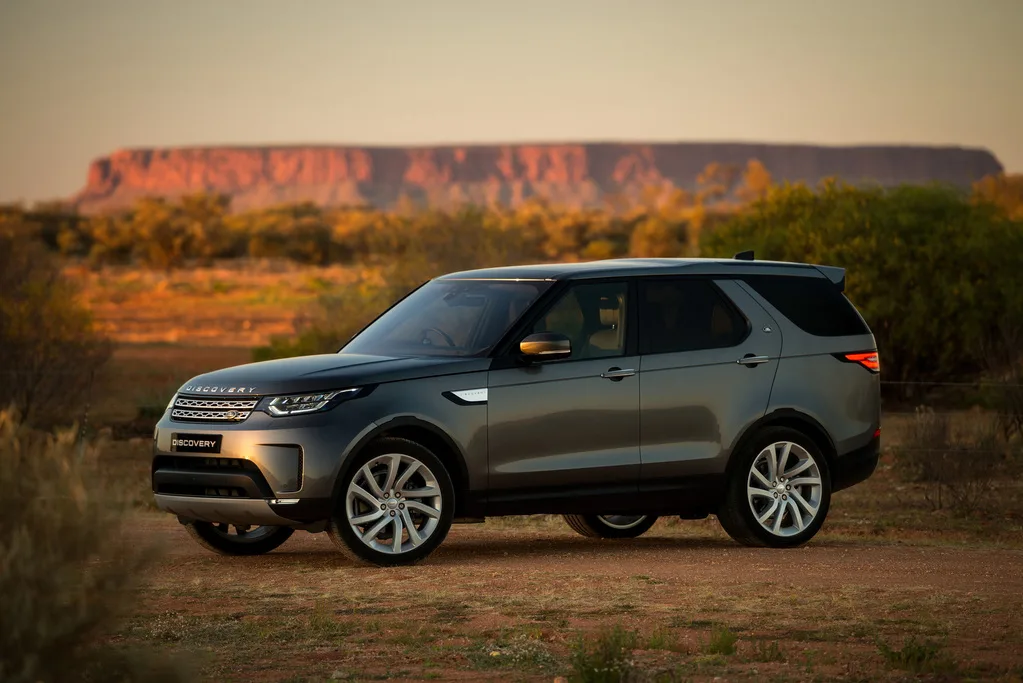 2020 Jeep Grand Cherokee – up to 7200 lbs
When it comes to towing, this reliable workhorse has a proven track record. The standard version of the 2020 Jeep Grand Cherokee has a V6 engine and a tow rating of 6,000 pounds. Upgrade to a V8 motor for a rating of 7,200 pounds.
MSRP: $45,350 (four-wheel-drive Grand Cherokee Limited with V8)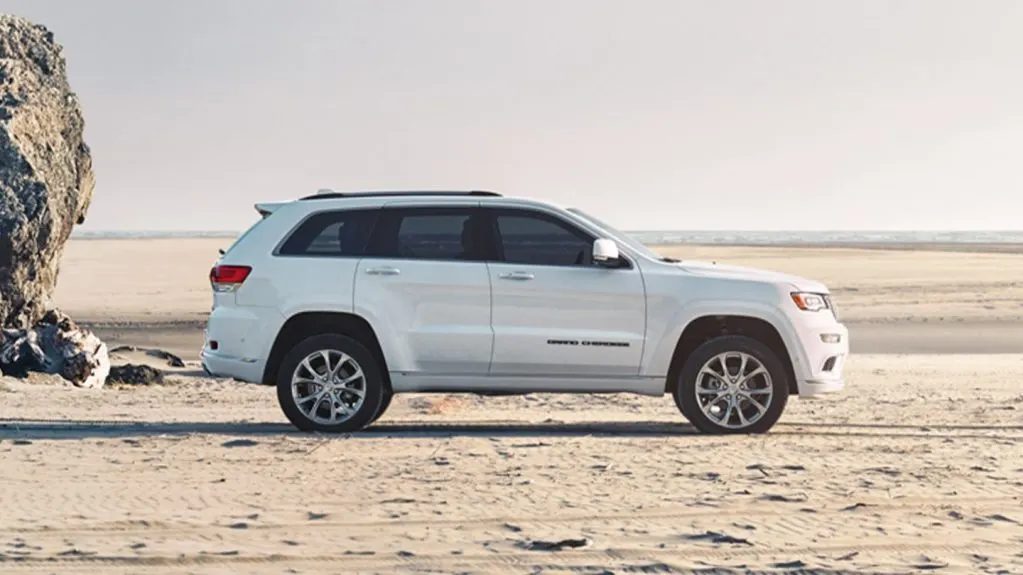 2020 Nissan Pathfinder – Up to 6000 lbs
The three-row Pathfinder seats up to seven and is a sensible choice for smaller camper trailers. It has a towing capacity of 6,000 pounds with a payload of 1,400. There's a standard hitch with a wiring harness or you can upgrade with an optional tow package includes a receiver, mount, ball, and finisher.
MSRP: $37,005 (Nissan Pathfinder Rock Creek edition with all-wheel-drive)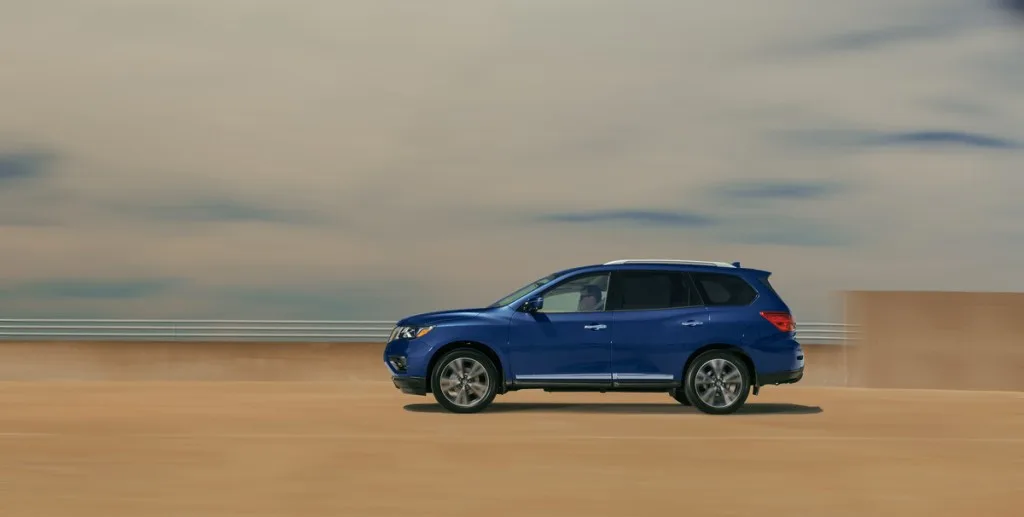 2020 Ford Explorer – up to 5600 lbs
Unlike most other three-row crossover SUVs, the new Ford Explorer is rear-wheel-drive, which gives it more stability for towing and makes it suitable for smaller camper trailers. Even with its base four-cylinder engine, the Explorer offers a respectable towing capacity of 5,300 pounds. Haul up to 5,600 pounds with the optional turbo V6.
MSRP: $38,170 (Explorer XLT)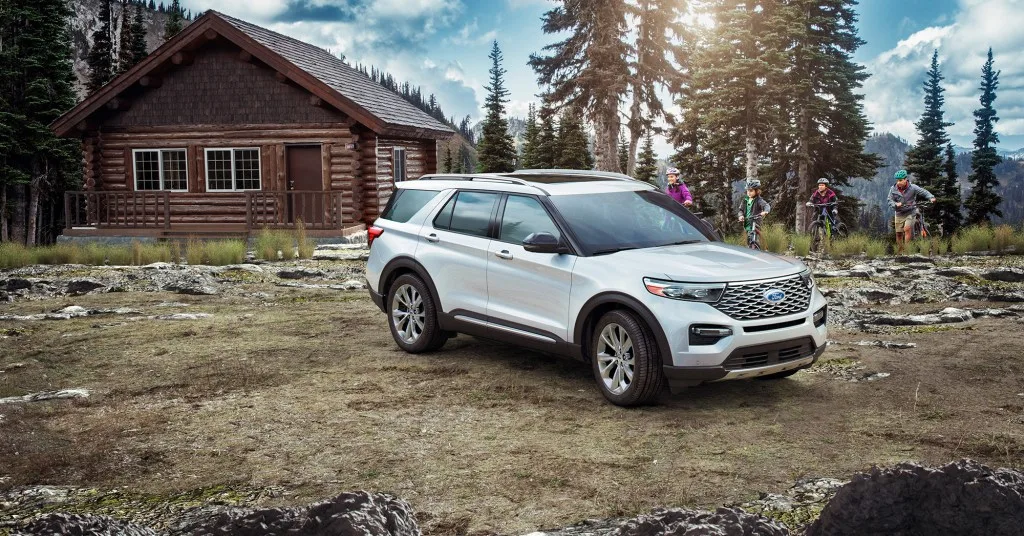 Is a crossover SUV tough enough to handle your towing needs?
It depends on what you're pulling. Whether you can get by with a smaller vehicle really depends on the factors we've outlined above. However, our list of 5 crossover SUVs shows that there are quite a few on the market that are ready, willing, and able to take you camping!
Discover the Best Free Camping Across the USA
To be honest with you, we hate paying for camping. There are so many free campsites in America (with complete privacy).
You should give it a try!
As a matter of fact, these free campsites are yours. Every time you pay federal taxes, you're contributing to these lands.
Become a FREE CAMPING INSIDER and join the 100,000 campers who love to score the best site!
We'll send you the 50 Best Free Campsites in the USA (one per state). Access the list by submitting your email below: