5 Best Half-Ton Trucks for Towing RV Trailers
There are lots of SUVs on the market that can adequately pull an RV trailer. There are even some crossover SUVs that are up to the job.
If your trailer is particularly big and heavy or if you just want to make sure you're on the safe side, a half-ton truck might be the way to go.
These light-duty trucks are the most common ones, but they have their towing limits, too.
So it's possible that, depending on the size of your rig, you could need an even bigger truck. It just depends on how much weight you're pulling.
What type of truck do you need to safely haul your RV and give yourself a smooth, comfortable ride?
Let's study our options as we take a look at the best half-ton trucks for towing.
What Qualifies As A Half-Ton Truck?
First off, what does it mean when we say half-ton truck?
It's not how much a truck weighs, but how much it can carry. This is also called "payload capacity."
Historically, pickup trucks have been put into one of three categories.
Category one is those that can carry up a half-ton of cargo (1000 pounds).Category two is those that can haul three quarters of a ton or 1,500 pounds. And category three is the beastly one-ton trucks can move a full 2,000 pounds.
Truck technology has improved a lot in the decades since these classifications were put in place. Now, so many trucks can actually tow more weight than the label implies.
In other words, they've kind of outgrown their categories. Consult an owner's manual for the specs listed online to find out how much a particular truck can safely tow. Manufacturers usually print or stamp the recommended towing capacity on the driver's side door well, too.
What to Look For In Half-Ton Trucks for Towing
A truck's towing capacity is based on a number of factors that include torque, suspension and horsepower.
Higher numbers are good selling points. Keep in mind that it's not beyond the realm of possibility that some of these figures are exaggerated a bit.
For that reason and others, many experienced drivers of half-tons know not to ever push the towing capacity to the max. A good rule of thumb is to never exceed 80 percent of a listed towing capacity.
Here are some common terms that are good to know when you're trying to determine what kind of truck you need for towing.
The Gross Vehicle Weight (GVW) is the actual weight of the fully loaded vehicle or trailer. This includes all cargo, fluids, passengers and optional equipment.
For trailers, the Gross Trailer Weight (GTW) is the same thing, but in reference only to the trailer, not the vehicle.
And the Gross Vehicle Weight Rating (GVWR) is the maximum number that the GVW or GTW should never exceed. You may also see this referred to as Maximum Loaded Trailer Weight.
Gross Combination Weight Rating (GCWR) is maximum amount that the tow vehicle GVW (or GTW) should never exceed.
Gas or Diesel?
Most truck manufacturers offer their most popular models with either a gasoline engine or a diesel option, and there are plenty of fans of both.
Gas is cheaper at the pump, for sure, and gas-powered trucks usually have a lower sticker price.
In terms of maintenance, it costs less to have a mechanic fix your gas engine. But, on the same hand, diesel engines are much less likely to need any work done. Diesels also have a much higher resale value.
In terms of performance, this is where diesel trucks move ahead.
Because of their better torque, diesel engines are better at moving heavier trailers like the bigger toy haulers and 5th wheels. They're more reliable on hilly terrain, too.
But if you're camping only occasionally or don't go far from home, there may be no need for this better performance. Both gas and diesel make great half-ton trucks for towing.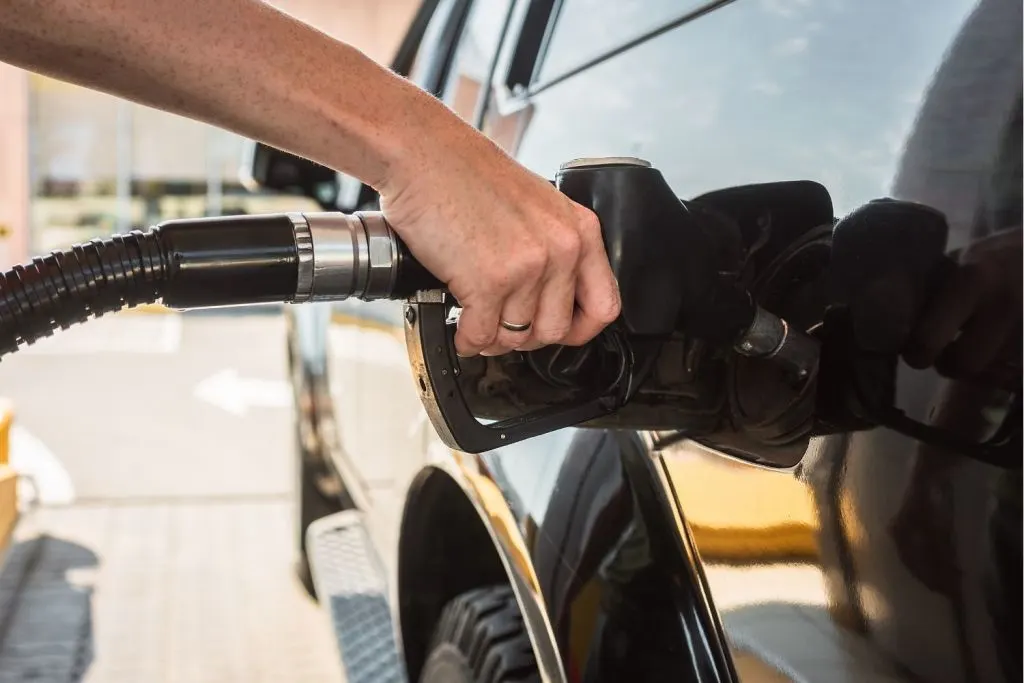 5 Best Half-Ton Trucks for Towing RVs
2021 Dodge Ram 1500
With a towing capacity of up to 12,750 pounds, the Dodge Ram has power to spare for many towing tasks. Equipped with a 5.7-liter Hemi V-8 engine, eTorque hybrid technology and an 8-speed automatic transmission, this one's Ram Tough for sure. Its air suspension system and high-strength steel frame help reduce trailer sway at highway speeds. MSRP: $32,145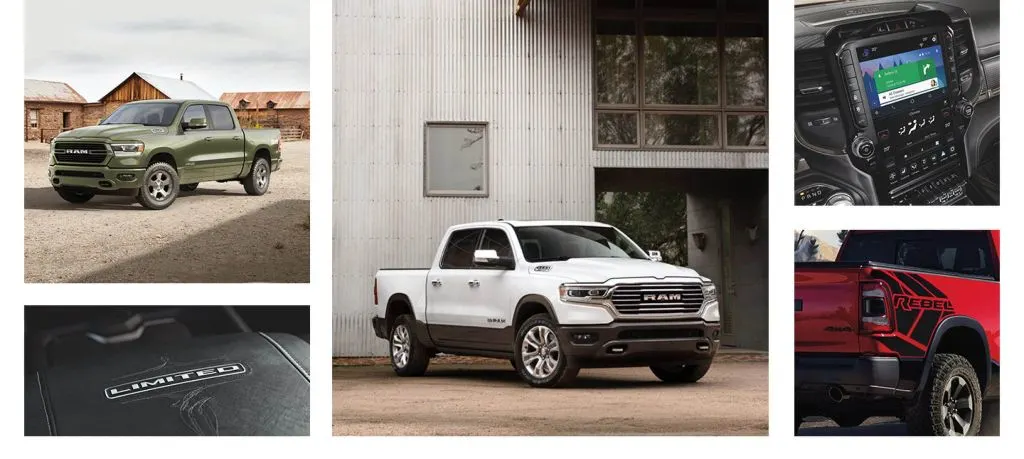 2021 Chevy Silverado 1500
A MPG rating of 23/29 is just one of the factors that make the Chevy Silverado 1500 an attractive choice. Powerful and comfortable, the Silverado offers a 6.2-liter V8 that produces up to 420 horsepower, a 10-speed automatic transmission and a maximum towing capacity of 13,400 pounds. No wonder it's neck and neck with the Ford F-150 as a top seller. MSRP: $42,270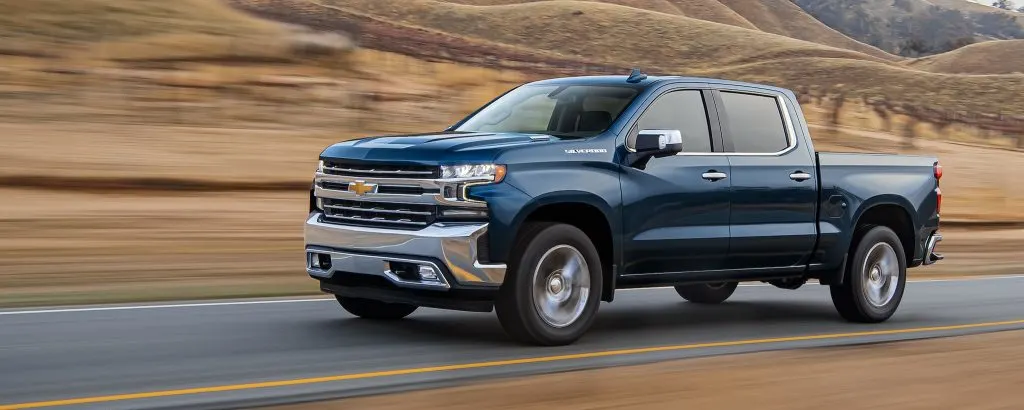 2021 GMC Sierra Limited
Kind of a sibling to the Silverado, the GMC Sierra 1500 Limited with a slightly smaller 5.3-liter engine comes with a 6-speed automatic transmission, up to 355 horsepower and a towing limit of 10,000 pounds. Another feature is a carbon-fiber truck bed to reduce weight. Gas mileage is 17 in the city, 24 on the highway. MSRP: $31,000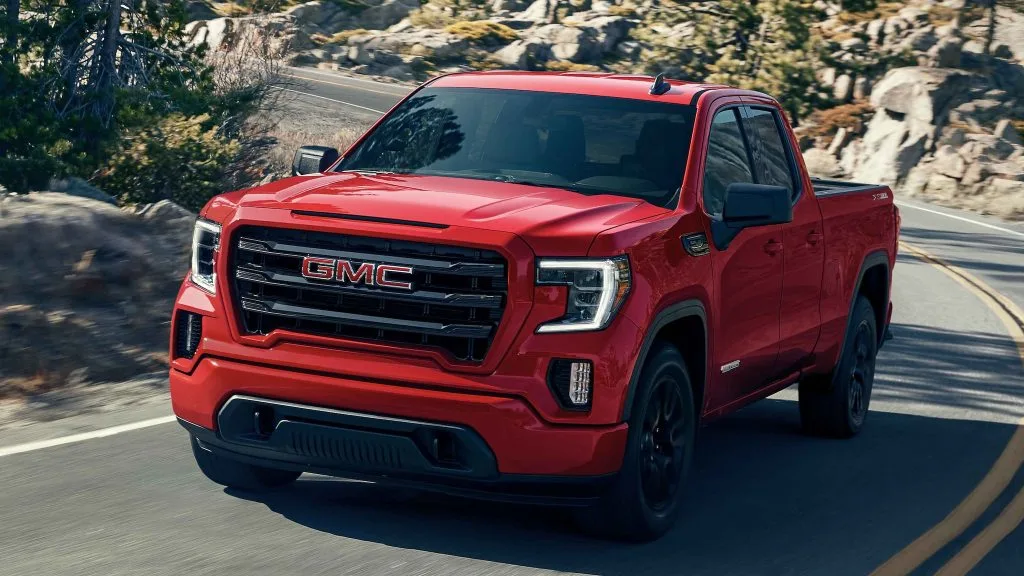 2021 Toyota Tundra
Toyota's entry in the category has an impressive track record for reliability and performance as sophisticated engineering. The 2020 Toyota Tundra with a 5.8-liter V8 engine is rated for a 9,800-pounds towing capacity. It has a 6-speed automatic transmission and up to 381 horsepower. MSRP: $33,575
2021 Nissan Titan
The 2020 Nissan Titan clocks in a bit higher than the Tundra in terms of towing capacity, but falls behind the others. The capacity of 11,000 pounds combines with a 9-speed automatic transmission and a 5.6-liter V-8 engine to produce a smooth and powerful ride. MSRP: $36,190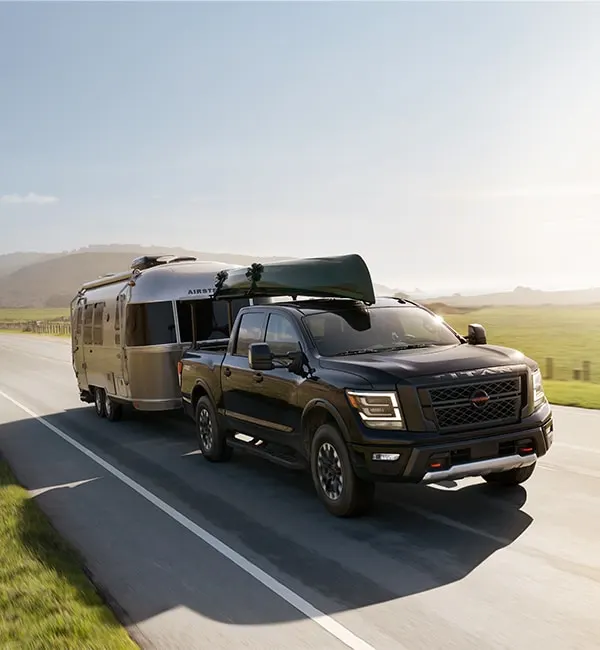 This is our list of the 5 Best Half-Ton Trucks for Towing RVs and, really, all of them are winners. Some of them just happen to be greater than the others.
Most of the trucks on our list, especially the ones with the better mileage ratings, have the comfort level you'd want in a daily driver, too, when you're not towing your RV trailer.
Discover the Best Free Camping Across the USA
To be honest with you, we hate paying for camping. There are so many free campsites in America (with complete privacy).
You should give it a try!
As a matter of fact, these free campsites are yours. Every time you pay federal taxes, you're contributing to these lands.
Become a FREE CAMPING INSIDER and join the 100,000 campers who love to score the best site!
We'll send you the 50 Best Free Campsites in the USA (one per state). Access the list by submitting your email below: