What Is A Diesel Pusher RV?
RVs come in lots of different shapes, sizes, and price ranges. There's pretty much something out there for everyone. Some of the largest and most luxurious RVs on the market are what are commonly known as "diesel pushers."
They are in big demand for those who want to travel and camp in extreme comfort.
You've heard the phrase "roughing it?"
Rolling gently into the woods in a soft-cushioned diesel pusher is pretty much the exact opposite of that!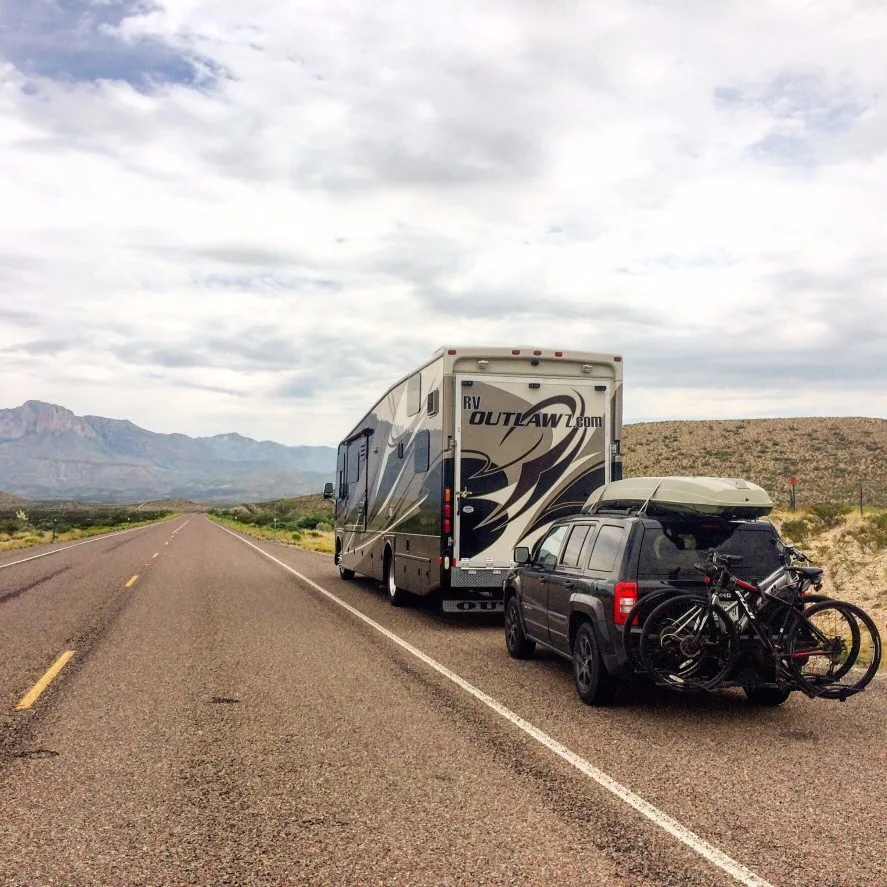 What is a Diesel Pusher RV?
The quick explanation is that a diesel pusher is a big Class A RV with a diesel engine in the back – it literally pushes the vehicle while a front-mounted motor would pull it.
Sometimes 40 feet or longer, these luxurious and stylish Class A motorhomes are monsters in terms of size. But these gentle giants are also known for their comfort and smooth ride as well as a spare-no-expense approach to interior design.
Top-of-the-line appliances are the norm as well as hardwood detailing, spacious bathrooms, and roomy bedroom suites. Built-in ice makers and heated floor tiles are other cozy comforts you can find onboard these high-end coaches.
Pure Luxury Diesel Pushers
Often, diesel pushers are shiny and glitzy, with lots of mirrors and flashy lighting. While some seem suited for rock stars, others are toned down and more appropriate for families and full-time RVers.
Either way, you can expect a sticker price that starts around $300,000 and can easily reach six figures.
That smooth ride comes in part from a heavy Freightliner chassis with air suspension and stabilizing beams, and they often have air brakes as well. These powerful beasts are also pretty nimble, typically with a 60-degree turn radius.
The quietness of the diesel pusher experience is because you're so far from the motor. While diesel engines do make quite a rumble, it's going to be 20 to 30 feet from the cabin where you're sitting.
In addition, a diesel pusher's onboard generator occupies the front part of the vehicle, where the engine would normally be, so it's less likely to interrupt your sleeping in the rear quarters.
There's also less heat in the front of the RV and no nasty exhaust fumes drifting your way.
Gas vs Diesel RVs
Diesel-burning RVs have their advocates while others lean toward gasoline. Diesel engines cost more up front but are more fuel efficient and tend to have lower maintenance costs. On the other hand, though, when you do have some engine trouble it's probably going to cost more to pay a mechanic to fix it.
(A lot of us are pretty handy with a wrench, but our hands-on experience is pretty limited to working on gasoline motors.)
You can expect better gas mileage with a diesel engine, and because they have more torque than a gas engine, you'll notice a lot more power when you're towing or driving up hills.
How Many Miles Will a Diesel RV Last?
Would you believe a million?
It's certainly possible.
The service life of most large diesel engines is about 500,000 miles before you'll need a major repair. With proper care and regular maintenance, there's no reason your diesel pusher won't double that and literally last your entire lifetime.
Advantages of Diesel Motorhomes
Besides the points we made earlier, there are some other good reasons to go with diesel. Speaking specifically about diesel pushers, having the engine at the back and no drive shaft running the length of the RV, this leaves a lot more room for storage for essentials like water and wastewater tanks.
Another advantage is that the generators are often diesel-powered as well, so you can probably run your generator longer, which allows you to dry camp for longer periods.
If you ever want to sell it, diesel RVs tend to hold their value better.
Disadvantages of Diesel Motorhomes
There are some downsides, too.
Diesel used to be cheaper than gas, but not anymore. The location of the engine at the rear has its advantages, but also some drawbacks: There is usually a step up at the rear of the coach, and this eliminates a bit of headroom.
Another consideration comes back to price – you can expect to pay $50,000 to $100,000 more for a diesel coach than a gas-powered one that's similar.
Pro Tip: All RVs, even diesel pushers have problems. Here's what an RV mechanic says will break first on your motorhome.
Are Diesel Pusher RVs Worth The Money?
With such a hefty price tag, is a diesel pusher right for you? If money is no object whatsoever, then we say go for it, absolutely. Diesel pushers are certainly an extravagance, no matter how you look at it, and if you're a part-timer, it's probably one that's not going to pay off in the long run.
Diesel pushers are useful for boondocking on public lands and for spending time at big-rig-friendly RV parks, and they are well suited for tailgating occasions.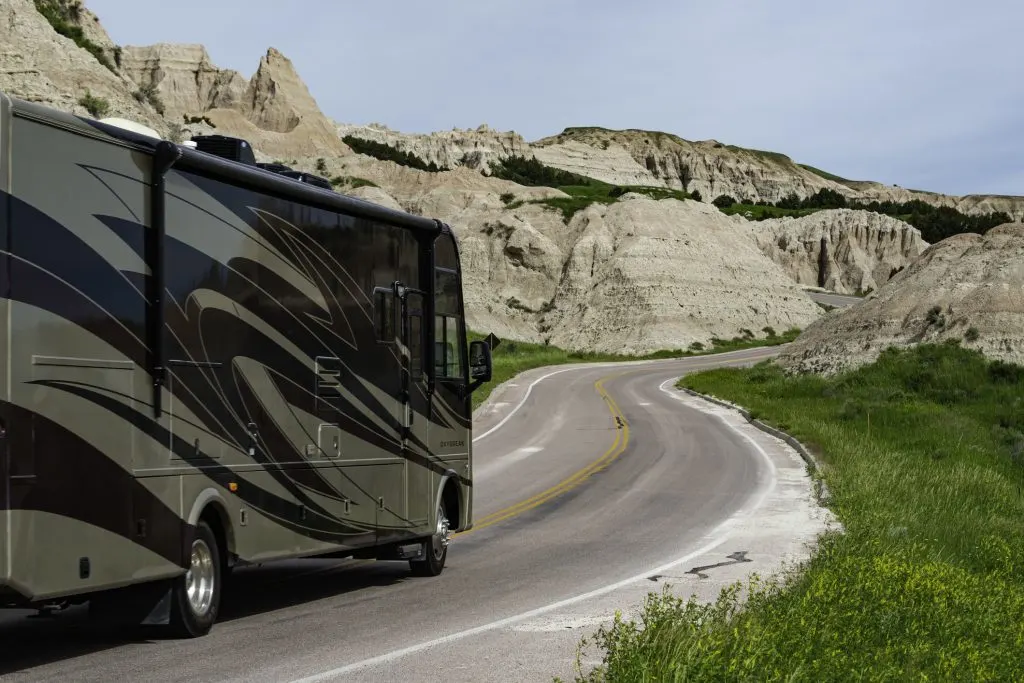 If you love camping in national parks, however, then maybe a diesel pusher shouldn't be your top choice. Many of those campgrounds have restrictions on length, and some of them have roads you just wouldn't be able to navigate.
Another question to consider is where to store them in their down time. Many diesel pushers are too big for a driveway, especially if you have a few other vehicles, and some neighborhoods have pretty tight restrictions on where you can park an RV.
What kind of RV fits your needs? Are you someone who likes to get as close to nature as possible, or do you want to make sure you have every convenience at your fingertips even when you're off the grid?
If a pampered lifestyle appeals to you more than primitive, then maybe a decked-out diesel pusher is absolutely the way to go.
5 Best Diesel Motorhomes
Tiffin Allegro Breeze
The Tiffin Allegro Breeze is the top of its class when it comes to sweet rides in diesel pusher Class A RVs. Being one of the shortest Class A's on the market at around 32 feet, it is nimble and smooth, yet robust. Utilizing custom-built handcrafted cabinetry, seamless slides, and Tiffin's innovative high-quality finishings, you'll be safe on the road and comfortable and cozy when parked.
The Tiffin Allegro Breeze comes with a standard panoramic window, residential sized refrigerator and double sink in the kitchen. In the bedroom, you've got a memory foam mattress to keep you sleeping well.
And in the driver's compartment, you've got a digital dashboard, the PowerGlide chassis, electronic stability and traction, and tire pressure monitoring to keep you driving well. With an optional fireplace, washer and dryer, and overhead TV, you'll have everything you need to keep you living well.
Price: Starting at $281,844
Winnebago Forza
The Winnebago Forza has a variety of options for you to choose from, including the length from around 36 feet to just under 40 feet.
With outdoor entertainment areas, up to three slides, living room seating how you need it, and a kitchen so luxurious you'll swear you're in an actual stationary home, you'll be wanting for nothing.
So, whether you need to sleep two people or eight people, want indoor or outdoor entertainment space, the Winnebago Forza offers all the comforts and amenities you require from a home, along with all the safety you require from a vehicle.
Driving this beauty is much easier when it includes a 6-way power assist driver and passenger seat pedestal, 3-point seat belts, radio/rearview monitor system with touch screen, HDMI/MHL connectivity cruise control and more. You and your passengers will be quite comfortable in this sweet ride.
Price: Starting at $268,240
Newmar Ventana
Starting at 34 feet going up to 43 feet long, this diesel pusher RV has thirteen floor plans available including a two-bedroom option to sleep anyone who wants to be included in your sweet ride.
So, whether you need to entertain only yourself or your entire family, your spacious coach will deliver perfectly with its stainless steel refrigerator, microwave, and complete luxury from the living room to the bathroom.
With Comfort Drive steering for smooth handling, back up alarm, glass dash instrument panel, rearview color monitor system with audio and side-view cameras, you'll feel just as safe driving and parking as you do when driving your car.
Price: Starting at $305,036
Tiffin Phaeton
If you're looking for luxury, look no further. The Tiffin Phaeton comes with many standard features that are simply upscale, including its finishes and decors. Coming standard with over the cooktop counter space, expansive windows, concealed TV sound bar for audio pleasures and so much more, your home will be jealous.
Including a digital dashboard and sleek smartwheel, your drive in this sweet ride will be nothing, but, well…sweet. With choices ranging from around 38 to 45 feet, you'll get exactly the space you need.
Price: Starting at: $336,451
Newmar Dutch Star
With the Newmar Dutch Star, safety and comfort are priorities. You get to choose from 13 floor plans, length ranges from 37 feet to 43 feet and you can also choose your chassis. Choices are big with this diesel pusher RV. After all, it is your safety and comfort that count.
Utilizing the Comfort Drive steering technology, electronic stability control, automatic traction control and more, you'll feel perfectly safe while cruising down the road in your beautifully equipped home on wheels.
With safety comes comfort and comfort is not left out. You'll get a pillowtop mattress for great rest, recliners for great relaxation and top of the line kitchen systems for great entertainment and so much more to fit any lifestyle. Your choices are almost endless in this diesel pusher RV.
Price: Starting at $394, 095
Diesel Pusher Class A RVs are the Cherry on Top
Luxury doesn't come cheap, and neither does sweet rides. So, in your quest for the sweetest ride, these Class A diesel pusher motorhomes will be on the top of your list.
After all, you are looking for that cherry on top. And, these top 5 diesel pusher Class A RVs, are definitely the cherry on top, the sweetest of all the rides.
Discover the Best Free Camping Across the USA
To be honest with you, we hate paying for camping. There are so many free campsites in America (with complete privacy).
You should give it a try!
As a matter of fact, these free campsites are yours. Every time you pay federal taxes, you're contributing to these lands.
Become a FREE CAMPING INSIDER and join the 100,000 campers that love to score the best site!
We'll send you the 50 Best Free Campsites in the USA (one per state). Access the list by submitting your email below: