Is Boondocking a Safe Camping Option?
You may have heard about boondocking from other RVers as a way to camp for free. Free camping in an RV is awesome when a nightly park stay will cost you $50-100.
But is boondocking even safe?
Today we're diving deep into the basics of safety with camping off grid.
What Is Boondocking?
Boondocking is when you camp for free, usually on national forest or BLM land.
You'll have no hookups, but you won't have to pay anything either. There are tons of places to boondock around the country if you're prepared for it.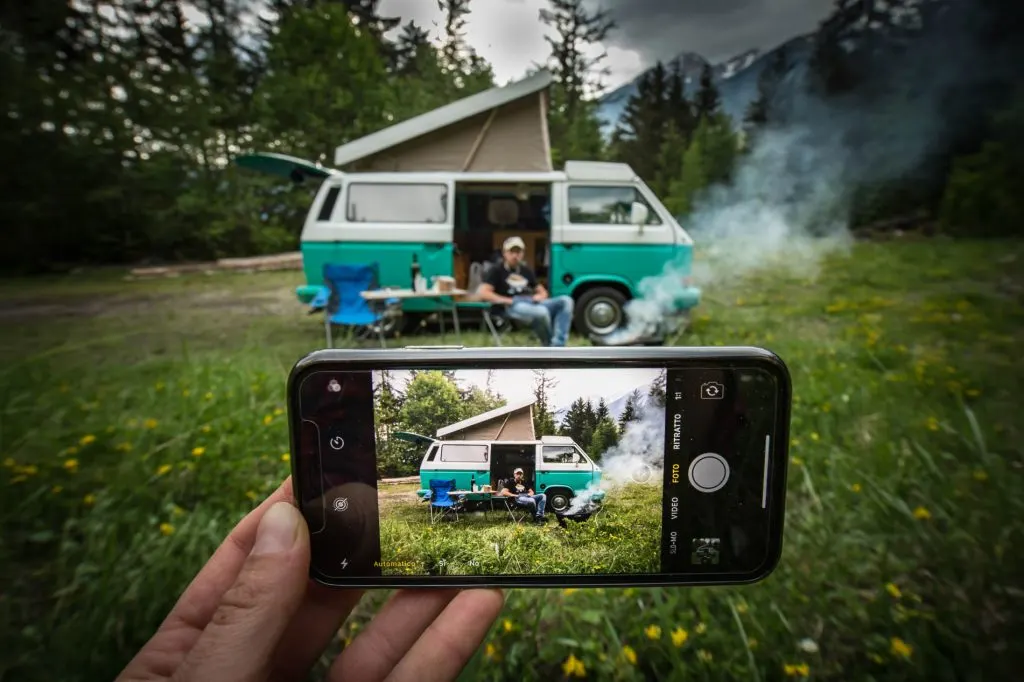 What You Need When You're Boondocking
Before you jump into boondocking, you need to be prepared. Here's a brief rundown of what you need to consider before you hit the road for your first free camping experience.
Power
When you stay at an RV park, all you need to do is plug into shore power and you'll have as much energy as you want. But when you are boondocking, there are no hookups. You need to get power either from a generator or solar power.
You can also choose to go without power depending on the season, but then RVing looks a little more like tent camping.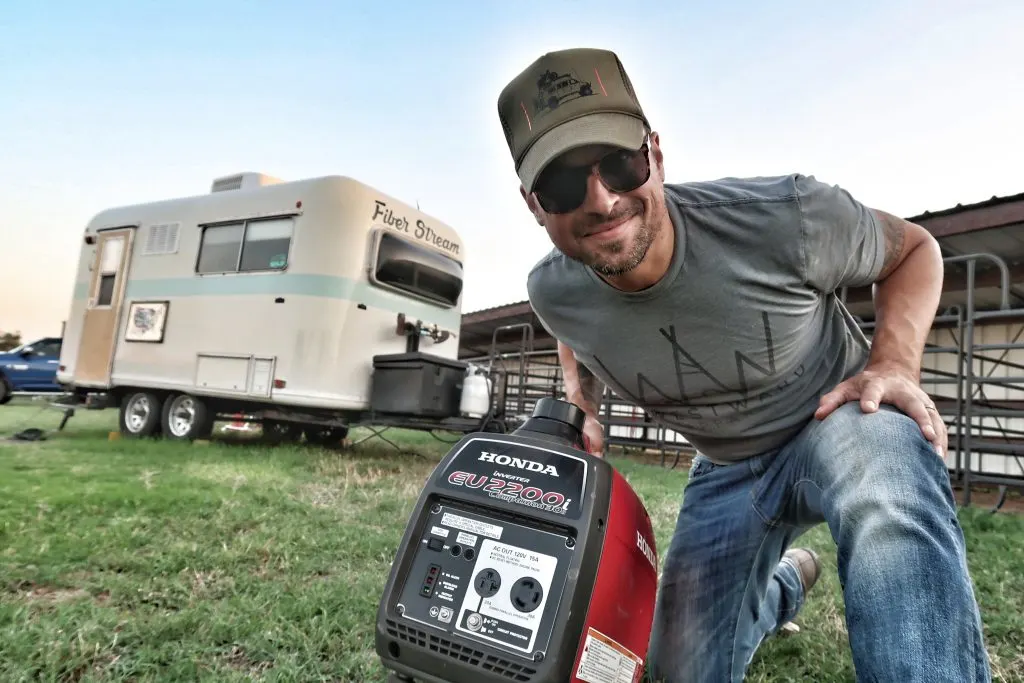 Water
Again, no hookups means no water. Luckily, your RV is most likely already up for the task on this one. RVs have fresh water and wastewater tanks built-in. You can fill up your fresh water tank from your own home's hose before you hit the road.
The important thing is to make sure you conserve water. You might not have the luxury of showering every day if you'll be boondocking for a few days in a row. You should also conserve water when you wash dishes so you don't run out before expected.
Waste management
Another thing to consider for boondocking is how and when you'll manage your wastewater tanks. If you'll be gone for an extended period, chances are you must find a dump station nearby. Otherwise, you could wait until you are on your way home after the trip.
The big thing is to make sure you dump your tanks before parking your rig back at home. You definitely don't want all that wastewater sitting in your tanks until you next visit an RV park with hookups. You can often find dump stations at RV parks, state parks, and some gas stations.
There will usually be a fee to dump your tanks, but it usually isn't much.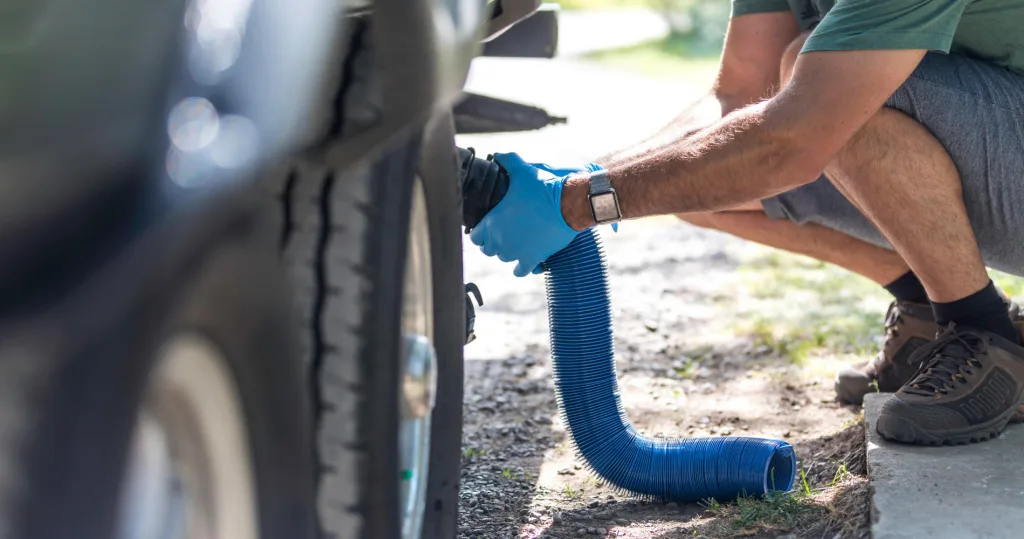 Connectivity
Use your cell company's website to check out the connectivity in the area before you embark on your boondocking trip. You can also see reviews regarding cell service from users on campendium.com. Having connectivity is super important when you are boondocking.
That way, if the worst happens, you can call for help immediately from where you are!
Pro Tip: RV cell boosters can help you get a strong signal when you're off grid.
Is Boondocking Safe?
Now for the million-dollar question. Is it safe to boondock?
In our experience, boondocking has always been safe for us, but there are certain precautions to take. Like anything you do in life, there are potential risks. But having a plan in place and being aware of your surroundings goes a long way to keeping you safe.
If you are fearful of boondocking, start slow.
Make your first off grid camping spot happen in a well-reviewed site, close to resources. In fact, try your driveway for your trial run.
If you follow these safety precautions, you'll be on the right path!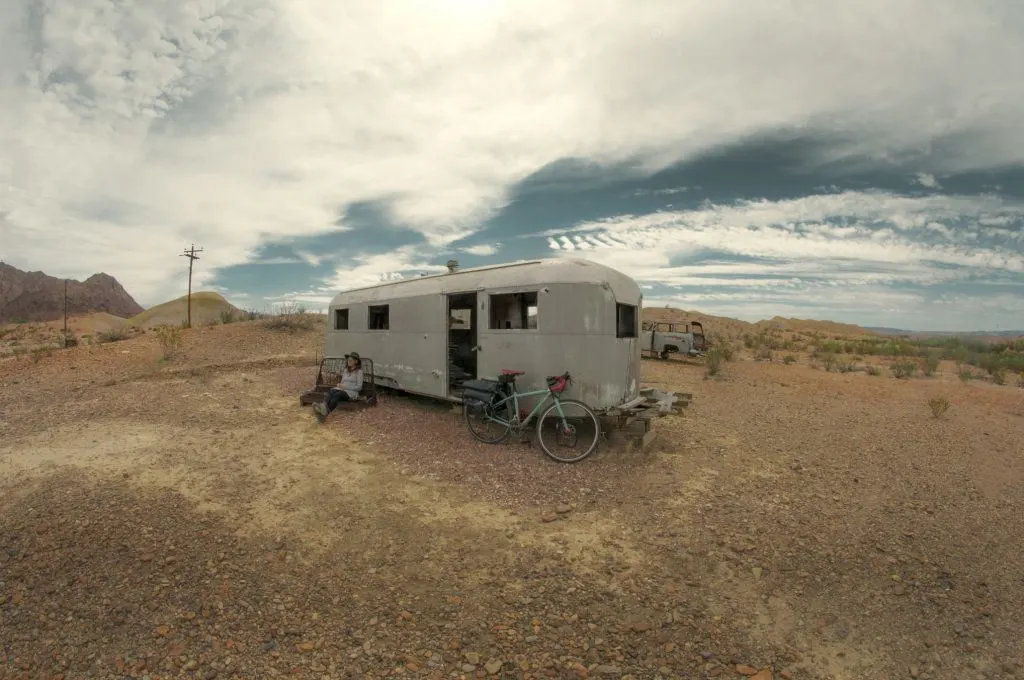 Boondocking Safety Precautions
Here are some things you can do to stay safe when boondocking.
Scout out and get a sense of the "vibes": If your gut is telling you something is amiss, it probably is. When the nearby towns seem to be rundown or you get that "sketchy" feel, you might not want to boondock. And if other campers seem strange, drunk, have weapons, etc. we say better safe than sorry!
Always trust your instincts.
Let someone know where you're camping: Any time you are going out and about in the outdoors, let someone know where you will be and when you expect to be back.
Discuss the plan with this person regarding contacting authorities if you don't return as planned. If your plans change, be sure to let your contact know. Another good idea for boondocking is to travel with a buddy. Two is better than one if anything goes wrong.
Self Defense: If you're really concerned about safety, we would recommend taking a self-defense course. Some people travel with a gun. Hopefully, you would never need to use it, but again, better safe than sorry.
Just make sure you know and follow all regulations for where you are camping and where you are driving through. You could also consider traveling with your large, protective, four-legged friends.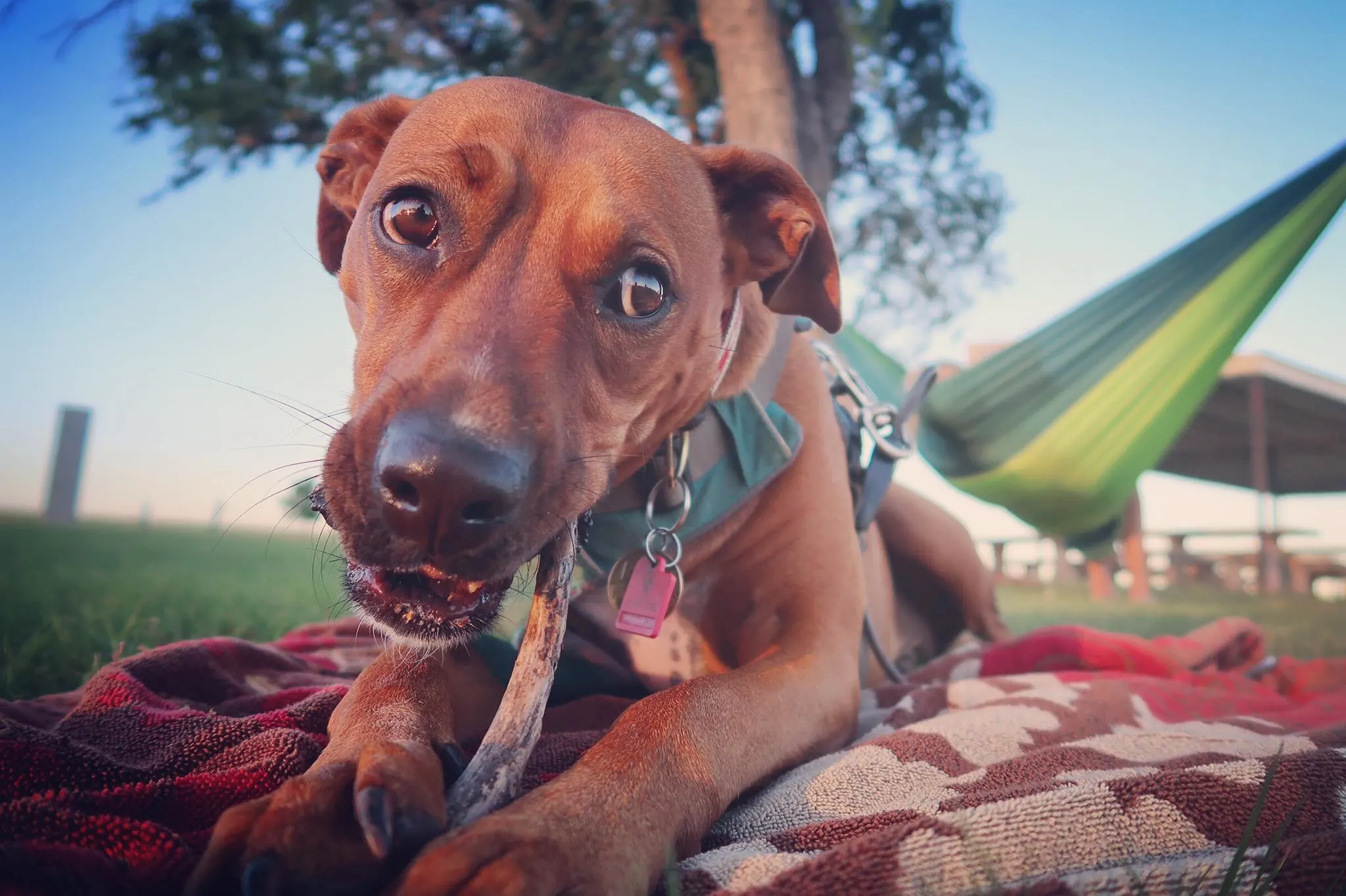 Lock Everything up: Even when you're in the RV during the day, we recommend keeping everything locked up. This could stop would-be attackers from having easy access to your rig. And when you leave for hiking trips or day excursions, your stuff will probably be safer in an RV than regular camping.
After all, when you tent camp, you just leave thousands of dollars of gear sitting out in the open all day long. And usually, no one steals things.
Read reviews beforehand: Read reviews of the boondocking area beforehand. Chances are there have been many other campers who will share their experiences online. Especially if they had an unpleasant experience!
Most campers are awesome people and just want to help one another out. You could search the crime statistics for the general area of surrounding towns beforehand, too. Stay away from places with high crime rates or bad reviews, especially if traveling alone.
Connectivity helps (a lot) – you can make a call if emergency: We mentioned this earlier, but it is worth repeating. Boondocking where you have cell service will keep you a lot safer.
Even if you find yourself stranded with a flat tire or if you twist an ankle while hiking and can't hike out along, cell service can literally save your life. Again, look into an RV cell booster.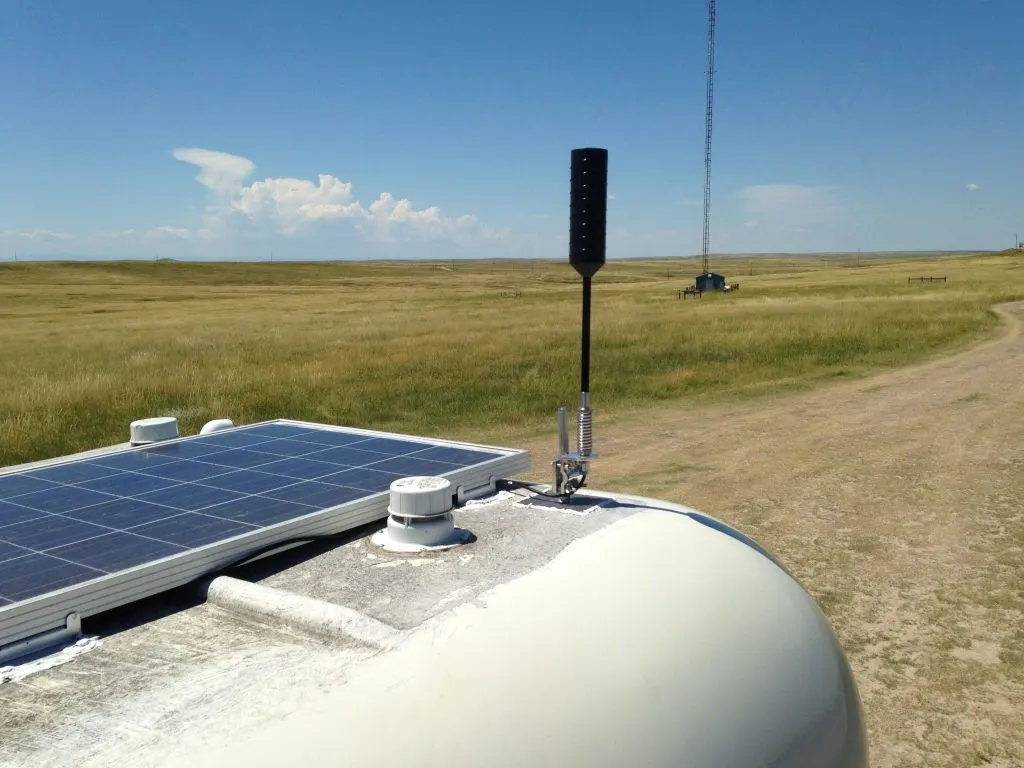 Yes, it can be very safe…but, let common sense prevail.
So, to answer the question, boondocking is generally safe. We have never had any issues, even just camping out in the Walmart parking lot for a night. If you're concerned, there are a lot of options for making boondocking even safer.
And if boondocking just isn't for you, that's ok too! Just remember, if you get a bad vibe, leave. Better safe than sorry.
Discover the Best Free Camping Across the USA
To be honest with you, we hate paying for camping. There are so many free campsites in America (with complete privacy).
You should give it a try!
As a matter of fact, these free campsites are yours. Every time you pay federal taxes, you're contributing to these lands.
Become a FREE CAMPING INSIDER and join the 100,000 campers that love to score the best site!
We'll send you the 50 Best Free Campsites in the USA (one per state). Access the list by submitting your email below: