How to Spend a Day in Winslow, Arizona
Sure, you can just take it easy by standing on a corner in this peaceful, easy-feeling town, but there is a lot more to do in Winslow, Arizona.
Winslow had a colorful history long before the Eagles gave it a shot of notoriety in their 1972 hit song. It was a well-known stop along Route 66 for decades.
Many visitors are drawn to historic sites related to its Native American and Old West heritage and to enjoy the many natural attractions that are nearby.
Introducing Winslow, Arizona
Up in the northeastern part of Arizona, the small city of Winslow (with a population just under 10,000) is about an hour's drive from Flagstaff and lies 185 miles northeast of Phoenix.
There is some debate on whether it's named for railroad executive Edward Winslow or a prospector named Tom Winslow.
It was once a bustling train stop town, and later it saw a steady flow of traffic from motorists cruising east and west along America's most famous highway. Route 66 was left behind when Interstate 40 opened in the late 1970s.
Though it's hot and dry in the summer like you'd expect in the high desert, the weather in Winslow is fairly mild overall. The summer average temperature is 84 degrees F while in winter you'll see average temps ranging from 22 to 56.
It's sunny and clear most of the time with around 7 inches of rain and 8 inches of snow each year.
Looking to while away a few hours in Winslow? We've put together a fun itinerary to help you make the most of this delightful desert destination.
Morning in Winslow, Arizona
Start your day in classic style for breakfast at the Sipp Shoppe, 101 W. 2nd St. With its red vinyl stools and formica countertops, it's definitely old school but not exactly a greasy spoon diner. It doubles as an ice cream parlor and is known for its crepes, a French Dip sandwich, and some tasty vegetarian and vegan dishes.
And guess what, it's pretty much as ground zero to Winslow's most talked-about (and sung-about) modern attraction.
Finish up your first bite of the day and walk a few steps to beat the crowd to the corner that's immortalized in song.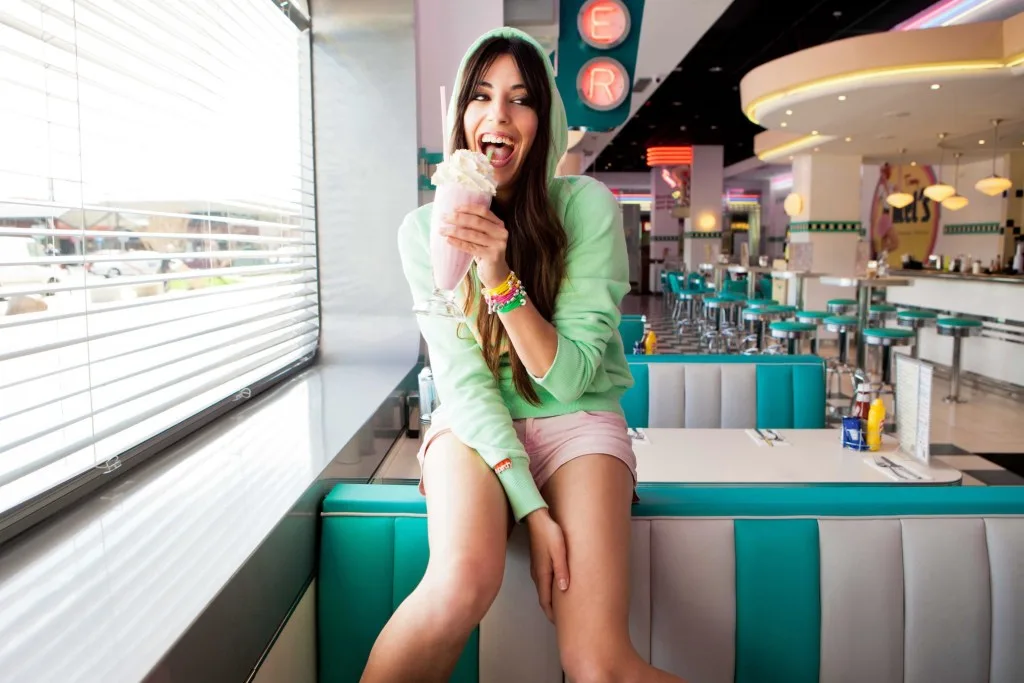 Here's the story: Jackson Browne was working on a tune called "Take it Easy" but was stuck for a second verse. His pal Glenn Frey jumped in with a catchy phrase that not only managed to rhyme corner with Arizona but introduced a memorable "girl, my Lord, in a flat-bed Ford."
Curious visitors wondered which corner for years before it was established as a tourist attraction in 1999.
Today, more than 100,000 people a year visit the Standin' on the Corner Park (at Kinsley and E. 2nd St.) to smile for a photo next to a mural and a life-size bronze statue of the late Eagle Frey.
Afternoon in Winslow, Arizona
Just a few doors down is a casual restaurant and brewpub that could easily be one of the highlights of your trip to Winslow.
Located in a historic building RelicRoad Brewing Company, at 107 W. 2nd St., has one foot in the past and the other in the future, but it's the kind of place that couldn't have existed just a few short years ago.
Nostalgia is on display, literally, with old street signs and posters and other relics that give the place its name. The menu and exposed-brick décor reflect modern tastes, however. Enjoy craft beers and a big selection of hefty handcrafted burgers as well as favorites like the Turkey Croissant (with cranberry sauce and alfalfa sprouts) a selection of salads of the Take-it-Cheesy grilled cheese.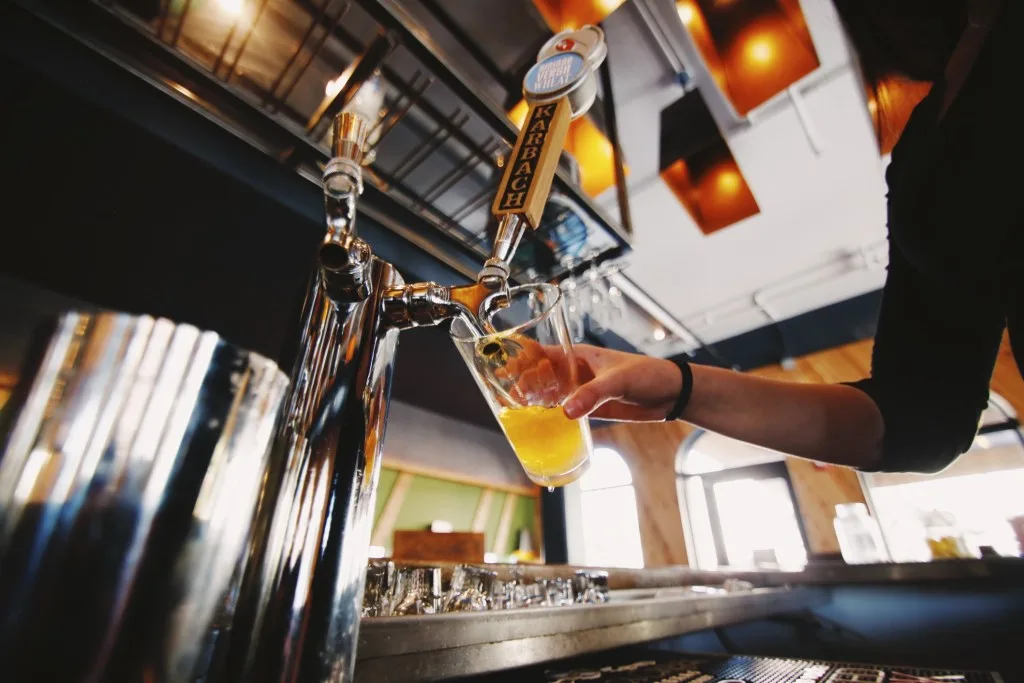 Afterward, it might be a good idea to stretch your legs. About seven miles outside of town, Homolovi State Park might open your eyes to the scenic beauty of this area and to how long it has been inhabited.
Meaning "land of the little hills," the area was settled during the 14th century by ancestors of the Hopi people, and it remains a cultural hub for them. The protected site has a few different sets of ruins with artifacts like traditional pit houses, kivas and markers pointing to underground chambers that were used for ceremonial purposes.
It's also a great place to wander and enjoy the spectacular and unique scenery and wildlife.
Another side trip, this one about a half hour's drive away on the interstate, reveals a rather grim side of the area's history. We love visiting ghost towns, and the one called Two Guns tells the captivating tale of the Apache Death Cave.
The cavern is supposedly the site of a mass grave for some Apache raiders and is haunted by their angry spirits.
According to local lore, the trouble started with an Apache raid on a Navajo encampment back in 1878. Scores of people were killed and three young girls were kidnapped, and the Navajos tracked the Apaches to their underground hiding place.
They started a fire at the entrance and caused all 42 of them to suffocate. It is said that, even today, you can sometimes hear their moans of anguish.
Evening in Winslow, Arizona
The restoration of this old railroad hotel built in 1929 has helped to revitalize Winslow. A casually elegant dinner back downtown at the Turquoise Room & Martini Lounge (303 E. 2nd St.) may be the best way to experience Winslow's unique ambiance.
Indigenous influences dominate not just the menu but also the design elements and artwork that warm this inviting space. These are Southwestern flavors, but don't expect any standard fare. The Turquoise Room's adventurous fresh and locally raised offerings might include elk rib-eye medallions with a black currant brandy sauce or lobster croquettes topped with a pickled quail egg and sweet chili aioli.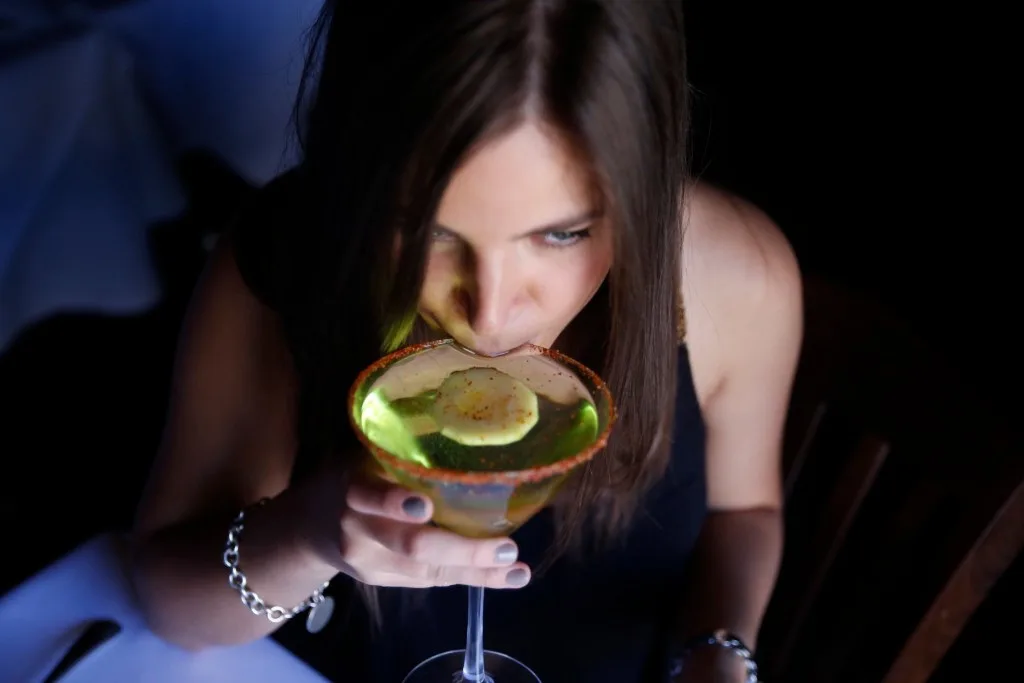 After such a satisfying dinner, savor a night on the town with a stop-in at Tom's Tavern, at 1500 E. 3rd St. Strike up a conversation with a local or two while you enjoy a cold beer, wine or cocktail and maybe shoot a game of pool. It's spacious with a comfy, homey atmosphere with outdoor seating as well.
Head back to the corner to pick up something to help you remember your time here. Arizona 66 Trading Company, at 101 E. 2nd St., is a neat little gift shop that offers keepsakes and collectibles. Enjoy a few Eagles tunes in the background as you browse t-shirts, mugs, caps and key chains, many with a Route 66 theme.
Where to stay in Winslow?
Find a place to make your stand at McHood Park Campsite (8491 Highway 99), a first-come, first-serve facility that's a great place to spend a night or two. Along Clear Creek five miles south of town, McHood Park has a dozen or so level sites on a hill overlooking the water and roughly the same number along the shoreline.
It used to be a freebie site but it's still a bargain at a modest $15 a night. Pay as you enter at a self-service kiosk. There are toilets and dumpsters, but no dump or water. Cell service is good.
C'mon, Don't Say Maybe
Spending a day in Winslow may not exactly be life in the fast lane, but it certainly won't feel like wasted time.
Lyrics from a classic song that's almost a half a century old have brought a lot of attention to this town that wouldn't have happened if the songwriters had settled on another two-syllable town like Flagstaff or Tucson.
So come on, baby, and don't say maybe about planning a day trip to Winslow, Arizona. Slow down and take a look!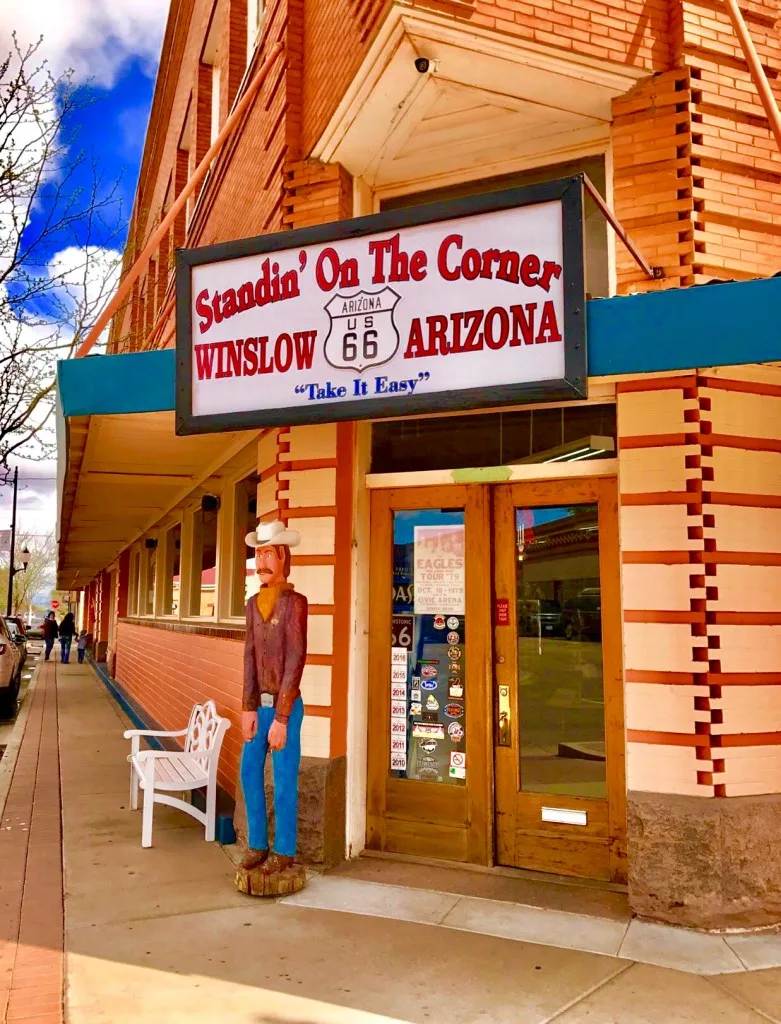 Discover the Best Free Camping Across the USA
To be honest with you, we hate paying for camping. There are so many free campsites in America (with complete privacy).
You should give it a try!
As a matter of fact, these free campsites are yours. Every time you pay federal taxes, you're contributing to these lands.
Become a FREE CAMPING INSIDER and join the 100,000 campers that love to score the best site!
We'll send you the 50 Best Free Campsites in the USA (one per state). Access the list by submitting your email below: