RV Park Owners Lobby to Abolish Boondocking
It's a tale as old as time. Business owners lobby governments to help increase their bottom line. This time RV park owners are trying to abolish free camping.
It's happening in New Zealand. And it may be on it's way to the USA.
American RV park owners have taken note. These business owners draw inspiration from across the globe, and now they're lobbying local agencies to restrict free camping.
In this article, we'll give you the details on boondocking, what's happening in New Zealand, and how it will affect us in America.
Let's dive in.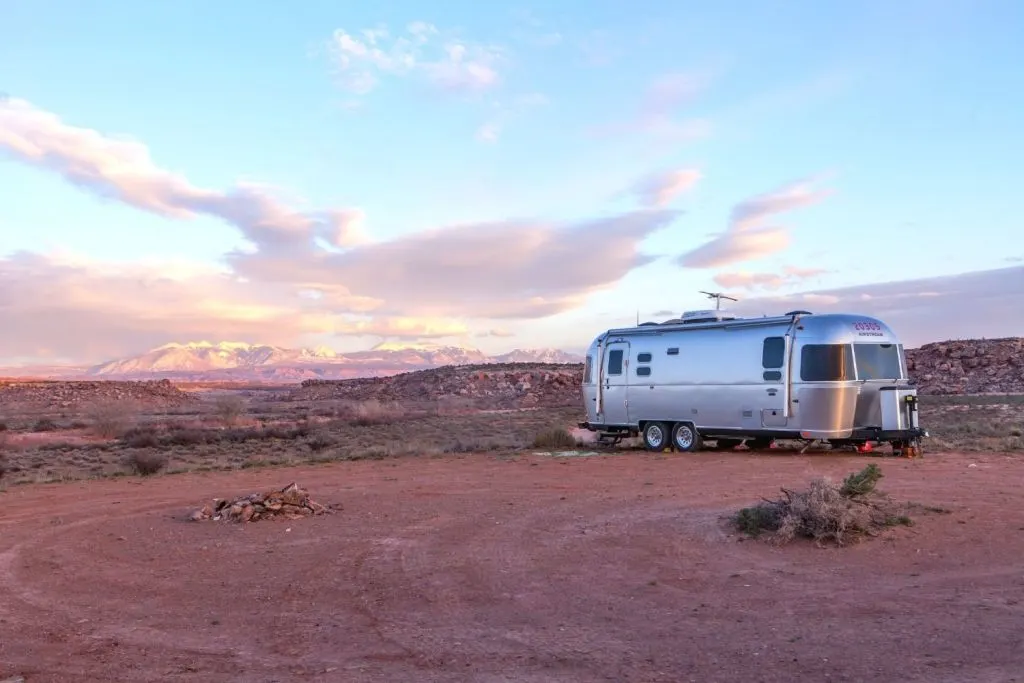 What is Boondocking?
If boondocking is a new term to you, here's the basic definition.
Boondocking is free-camping that takes place on public lands. These areas usually have no amenities. This means campers must be responsible for their water, power, and waste management.
It's important to note that these public lands are funded by tax-payers money. If you're an American citizen, federal land is your land to enjoy (within the boundaries of the law). You're, in fact, paying for it.
So, What's Happening With New Zealand Boondocking?
In an article recently written by Nina Hindmarsh, RV park owners say boondocking is destroying their business.
The article quotes the owners:
"No matter how much we charge, we can't compete with 'free'," said Karl Adams, the owner of Takaka Camping and Cabins.
In response, the local governing body closed the two nearby free campsites.
While the RV park owners are indeed delighted with this result, local restaurants and cafes think the restriction will seriously hinder their businesses.
Our hot take: if this precedent is adopted in American, we're in big trouble as RVers.
What USA RV Park Owners Are Saying
This story was recently posted in a forum for RV park owners, and their response was frightening.
One of the forum members implored all the owners to speak up to local authorities to put an end to boondocking. Surprisingly, many RV park owners didn't even know boondocking was a thing.
This exemplifies how out of touch many RV park operators are when it comes to the ever-evolving camping industry.
It's surprising that any tax-paying American (RV park owner or not) would encourage the government to restrict access to public lands.
As an RVer, I'd rather boondock 6 days a week than camp in a crowded RV park.
Here's the sad thing, RV park owners have already had limited success in restricting some forms of free camping already.
RV Park Owners Help End Overnight Parking
Over the last five years, many RV park owners have successfully lobbied the city-level government to forbid overnight parking at Walmart.
As a result, 1000s of Walmarts no longer offer overnight parking. Most of these restrictions are directly correlated to newly-written city government laws.
It seems that most RV parks would rather force RVers to pay for a few hours of sleep on a long travel day, than let them catch zzz's in the Walmart parking lot.
Pro Tip: here are The Don'ts of Walmart Camping.
What Can You Do As An RVer?
There are a few things you can do as an RVer to help preserve the right to boondock.
First and foremost, join the Escapees RV Club. This club is one of the only organizations that lobbies for the rights of RVers in Washington D.C. and beyond.
The membership is about $50 a year and well worth it.
The Escapees have helped preserve voting rights for full-time RVers and advocated for more money for the National Park maintenance.
Secondly, be a respectful camper and always practice "Leave No Trace."
RV parks will often cite that free campsites are being trashed. This is their backward way of closing down boondocking sites.
Don't help them with this cause. Always leave a campsite better than you found it.
Discover the Best Free Camping Across the USA
To be honest with you, we hate paying for camping. There are so many free campsites in America (with complete privacy).
You should give it a try!
As a matter of fact, these free campsites are yours. Every time you pay federal taxes, you're contributing to these lands.
Become a FREE CAMPING INSIDER and join the 100,000 campers that love to score the best site!
We'll send you the 50 Best Free Campsites in the USA (one per state). Access the list by submitting your email below: