7 RV Storage Hacks to Try in 2021
Whether you're out for a weekend trip or full time in your RV, one of the biggest challenges is how to optimize the storage space you have.
When it comes to storage you have to balance the necessities like cleaning supplies, tools, and RV parts for quick fixes. That's just the things you need, not to talk about clothes, food, and the toys that make RVing fun.
So, it's important to utilize the space you do have in the most efficient way.
Let's dive in!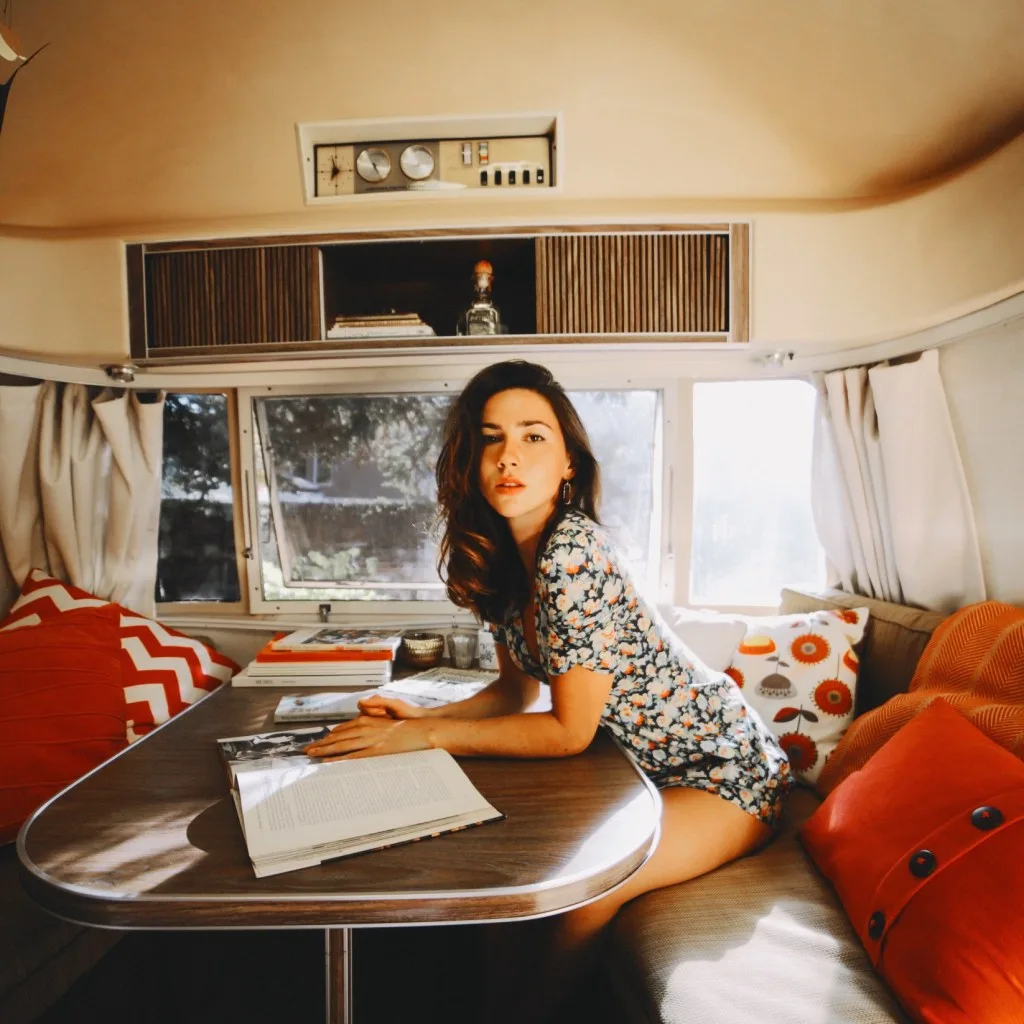 RV Storage Hacks are a Game Changer
When it comes to RV storage hacks they will change the way you pack. Not only can it help with any space issues but these hacks are a way to help organize.
Especially when it comes to RV storage, it's easier to just throw things on top of other things and make a mess.
This way you can easily find things you need when you need it.
7 RV Storage Hacks to Try This Year
#1 Collapsible Dishes and Cookware
Our first RV storage hack is purchasing collapsible dishes and cookware. By doing this you save lots of space in cabinets and you can have more dishes then you might otherwise have.
It's also helpful because they are plastic and hard to break.

#2 Wall Mounted Magnets for Spices and Cooking Utensils
This RV storage hack will save more cabinet space than you thought. All the spices and cooking utensils you pick up along your travels take up space. The magnetic spice rack is also stylish.
They are usually hard to sift through to find the one you want.
This utilizes your wall space to free up cabinets for more room and it makes it easy to find spices on the fly while cooking. On top of it, mounted utensils are considered decorative by today's standards.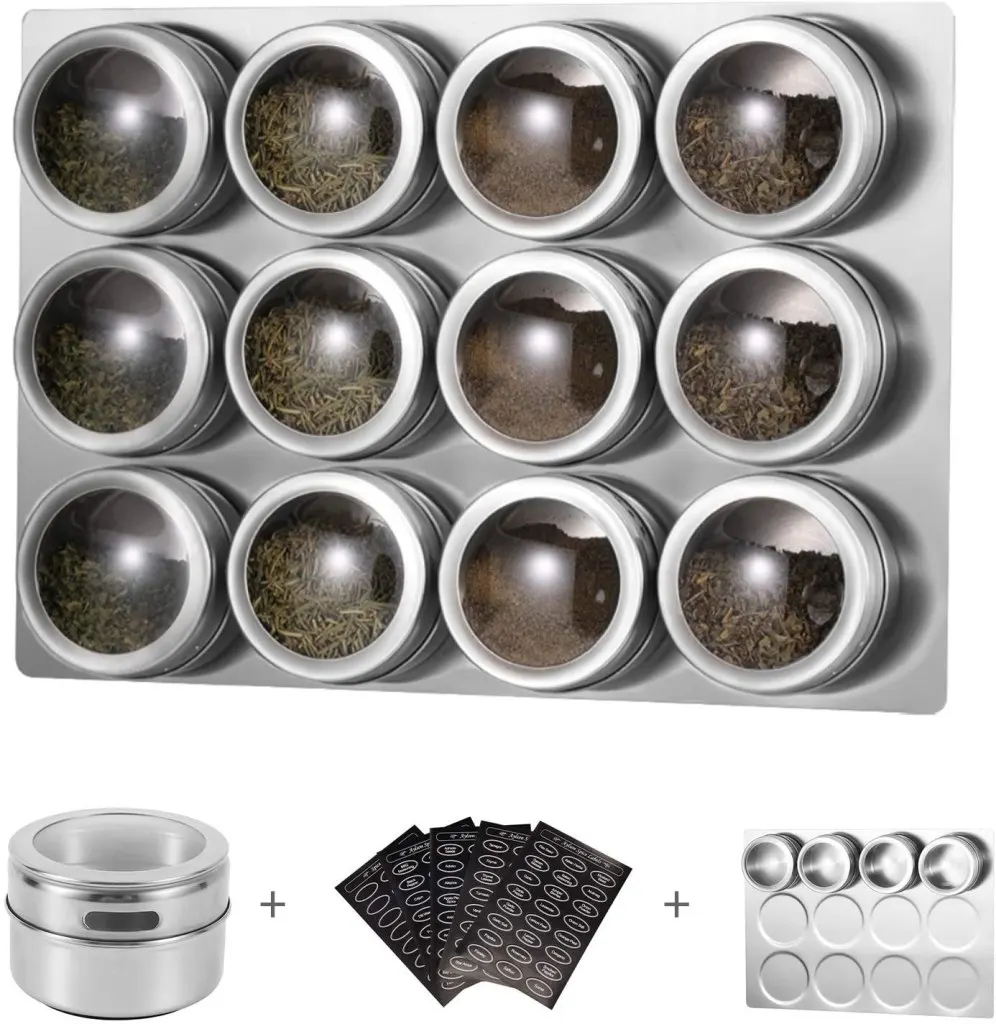 #3 Wall Mounted Soap and Shampoo Dispenser
Having a wall mounted soap and shampoo dispenser is a really nice RV storage hack. The showers in RV's aren't the most spacious for your toiletries.
By adding the dispenser it puts the big bottle essentials out of the way for more room. The wall mount is also travel friendly so that it doesn't send everything flying around every time you drive.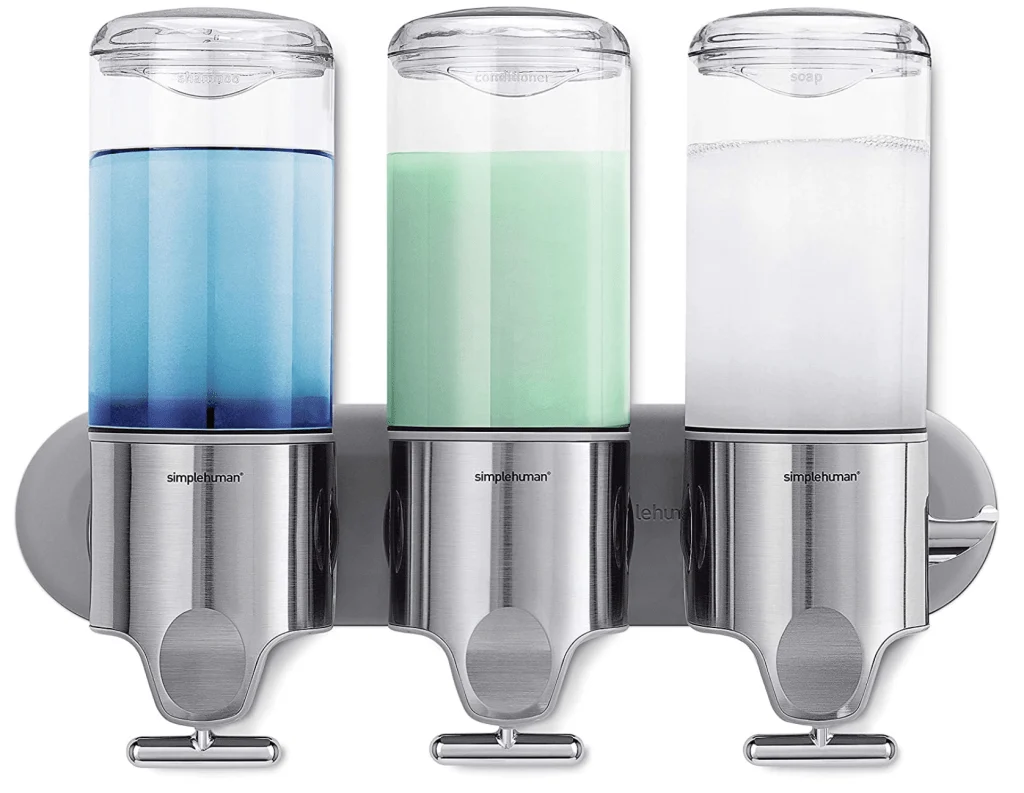 #4 Use a Hanging Shoe Rack to Store Extra Towels
A hanging shoe rack is a great way to create extra storage. You can use them on any door and towels fit in the shoe slots perfectly.
You can use the slots for more than just towels but because towels can be so bulky this is a great way to store them.
It keeps them out of the drawers and in a very usable space.
#5 Save Closet Space with Cascading Hangers
If you want to save space in the closet consider using cascading hangers. It allows you to double up on the hanger. Because there isn't typically a whole lot of closet space this is very helpful.
It's especially helpful if you are traveling with families that need the extra space.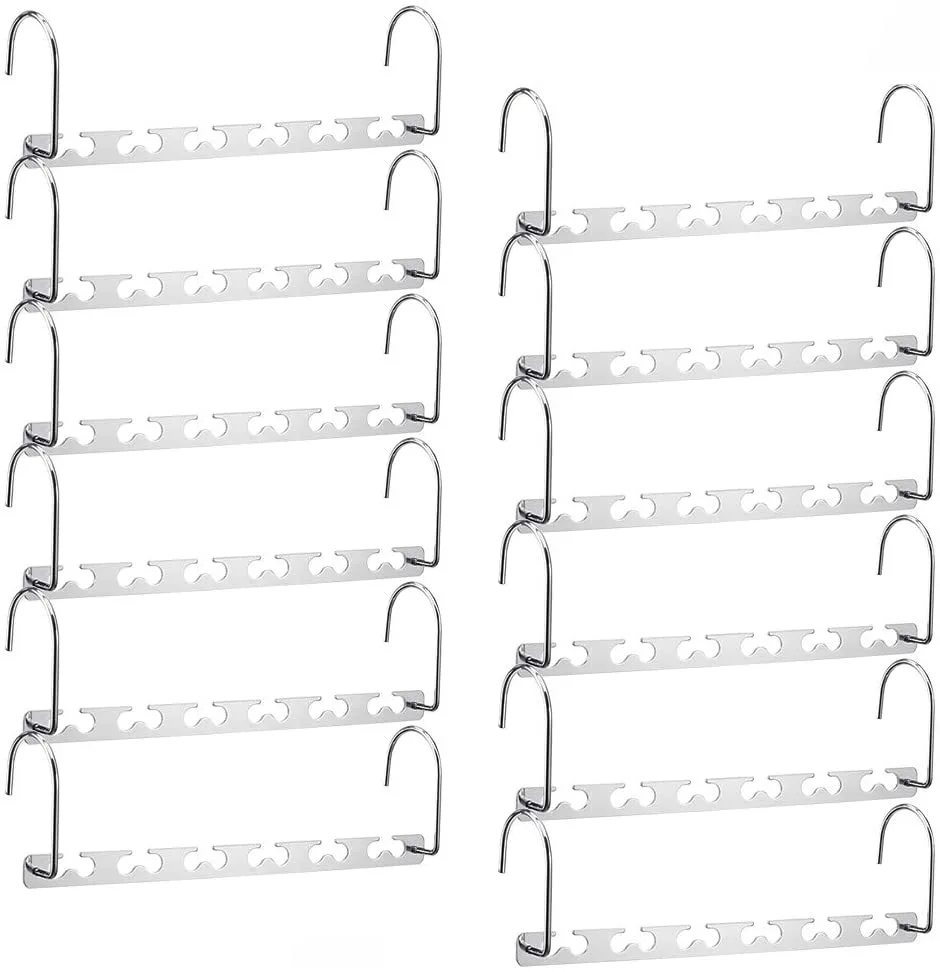 #6 Hang RV Hoses to Save on Exterior Storage Space
To help save space in the storage compartments below, try hanging the RV hoses. You can get a couple of hooks and install them to the side of the storage area. This helps create more space for storage.
It will also keep your drinking water hose clean and at less risk from being contaminated.
#7 Mount Large Items to Storage Compartment Ceiling
The last RV storage hack we have is to mount larger items to the storage compartment ceiling. This is perfect for things like brooms, fishing poles, and anything oddly shaped.
You don't want to do something too heavy so it doesn't fall down.
You can find hooks that stick on and place them on the ceiling part to hold your items. Then you have more space for less oddly shaped things.
Get Your RV Organized
These 7 simple RV storage hacks are easy to implement and will make a world of difference. Not only will it save you valuable space but it will help to be more organized.
So, instead of spending time looking for the beach ball, you can spend more time using it.
Discover the Best Free Camping Across the USA
To be honest with you, we hate paying for camping. There are so many free campsites in America (with complete privacy).
You should give it a try!
As a matter of fact, these free campsites are yours. Every time you pay federal taxes, you're contributing to these lands.
Become a FREE CAMPING INSIDER and join the 100,000 campers that love to score the best site!
We'll send you the 50 Best Free Campsites in the USA (one per state). Access the list by submitting your email below: