Can the Subaru Forester Tow a Camper Trailer?
The Subaru Forester is a popular SUV for outdoors-focused people, but can its towing capacity handle a camper?
We see crossover SUVs just about everywhere we go these days, but the Subaru Forester was one of the first. When it was first introduced in 1997, the Forester was billed as having the best of both worlds – the comfortable ride of a station wagon plus the toughness and versatility of an SUV.
A great idea, indeed. Let's take a look!
Subaru Forester Towing Capacity
The Subaru Forester has a lot going for it, but its towing capacity really isn't one of its strong suits. In fact, its maximum towing capacity is 1,500 lbs. Other Subaru models have higher tow ratings.
About the Subaru Forester
The Forester's focus has always run toward utility rather than style. All-wheel-drive is standard with all models, and there's a ground clearance of 8.7 inches.
The Forester can seat up to five people, which means lots of cargo space without those extra passengers. In fact, the Forester has more interior space than close competitors like the Honda CR-V and the Toyota RAV-4.
Under the hood is a 2.5-liter engine with 182 hp and 176 lb-ft of torque and an automatic transmission.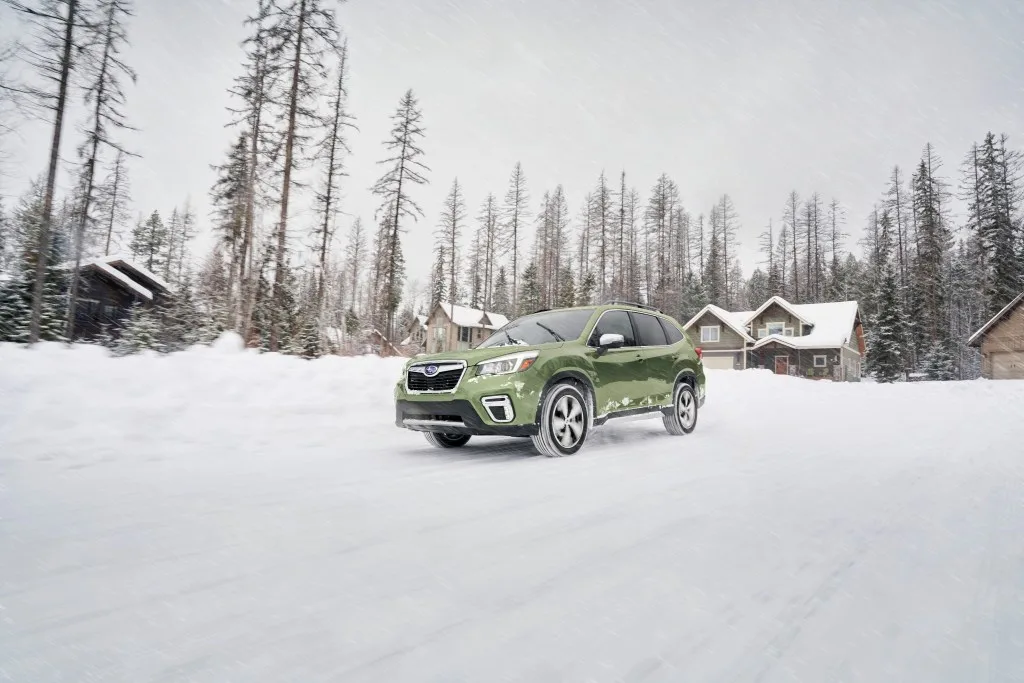 Additional Specs and Features of the Forester
Besides the base model, the Subaru Forester is available in four other versions. They are the Forest Premium, the Forester Sport, the Forest Limited, and the Forest Touring. All have an estimated gas mileage of 33 mpg on the highway and 26 in the city.
The Forester also has Symmetrical All-Wheel Drive. This design sends power to all four wheels simultaneously for maximum traction and acceleration.
Another standard feature that many people love is the Forester's LED Steering Responsive Headlights. This means your lights aim in the direction you're steering rather than straight ahead. It's almost like being able to see around curves. Another safety innovation is the Forester's High Beam Assist, which automatically turns your brights on and off as needed.
The Forester has a height of 67.5 inches, and its width is 71.5 inches. Payload capacity is 1,031 pounds, curb weight is 3,449 lbs, and its GVWR is 4,480 lbs.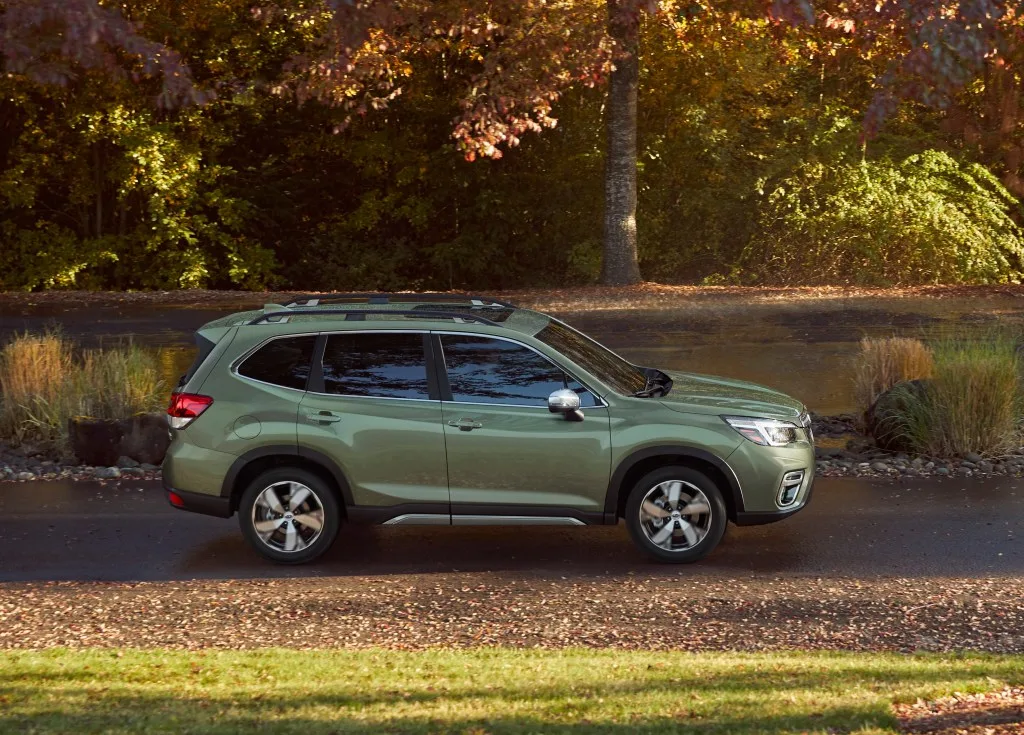 Can a Subaru Forester Tow a Camper?
If you're planning to use a Subaru Forester as a tow vehicle, you should think small.
If you try to tow too much weight, you can do serious damage to the vehicle. It can be dangerous, too, because you may not have safe control or the ability to brake properly.
Pro Tip: Here are the best crossover SUVs for towing.
Possible Campers to Tow with Subaru Forester
Most RV trailers are too heavy for a Subaru Forester, but this doesn't mean there aren't some safe options.
Fortunately, there's a trend right now toward lightweight travel trailers with lots of comforts, sometimes even full bathrooms. If you're looking for something to two with a Forester, look at teardrop-style trailers as well as small pop-up campers.
Keep in mind, when you're looking at curb weights of travel trailers, that means before you load anything into it. Necessities like water tanks and generators, not to mention typical camping supplies, can add up quickly.
These travelers tow a Scamp Camper with their Subaru.
How Much is a Subaru Forester?
The suggested retail price for the base model starts at $24,795. Here are the prices for the other trims: $27,795 (Premium), $29,395 (Sport), $31,395 (Limited), and $34,895 (Touring).
Is the Subaru Forester a Good Car?
The Forester typically gets very good reviews, but maybe not glowing ones. We know people who love theirs, and many reviewers give it at least four out of five stars. U.S. News and World Report gives it high marks in most categories but says it has a low-reliability rating.
Which Subaru Has the Highest Towing Capacity?
A towing capacity of 1,500 lbs is listed for all five Forester models offered in the United States.
If you're looking for a Subaru with more power, the Ascent leads the way with a max of 5,000 lbs. There's also a version of the Outback that can pull 3,500 lbs.
Subaru Forester Towing Capacity Falls Short
The Subaru Forester isn't what you'd call flashy or sleek, but it's not the humble little wagon it used to be. Still, when it comes to towing capacity, it leaves a lot to be desired. Despite this lack of power, it has many other great qualities that make it a great camping partner.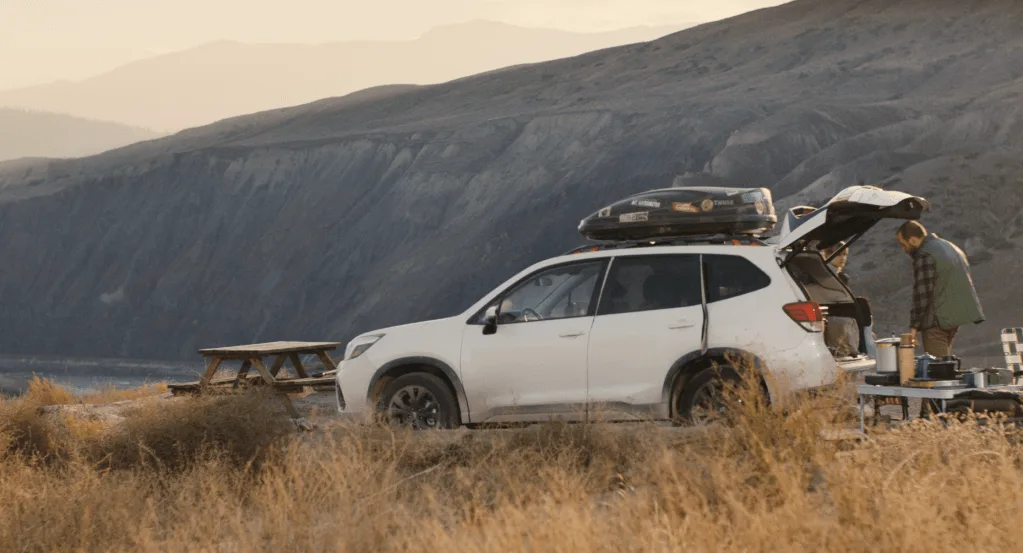 Discover the Best Free Camping Across the USA
To be honest with you, we hate paying for camping. There are so many free campsites in America (with complete privacy).
You should give it a try!
As a matter of fact, these free campsites are yours. Every time you pay federal taxes, you're contributing to these lands.
Become a FREE CAMPING INSIDER and join the 100,000 campers that love to score the best site!
We'll send you the 50 Best Free Campsites in the USA (one per state). Access the list by submitting your email below: