How to Get a Florida Fishing License
Interested in fishing some of Florida's amazing waterways or the ocean? Then you'll need to get a Florida fishing license.
Florida fishing is fabulous (say that six times fast). No matter where in the state you're visiting, you're likely to find some amazing fishing spots.
So let's dive into getting that Florida fishing license!
Types of Florida Fishing Licenses
There are several different types of fishing licenses offered in Florida, including Recreational, Saltwater, and Freshwater. Commercial Saltwater, Commercial Freshwater, FWC Saltwater Charter, Recreational Vessel, and Saltwater Fishing Pier are also available.
The State of Florida issues licenses for freshwater and saltwater fishing. Fees are different based on whether the angler is a resident of Florida or not.
Further fee options are based on the time-frame for which you're purchasing the license.
Exemptions
Anyone over the age of 16 who fishes in Florida waters, unless on private property, must hold a current license. Although there are some exemptions.
You're also exempt if you're a disabled person who possesses a Florida Resident Disabled Person's Fishing License. You can also have an exemption if you're a member of the U.S. Armed Forces, not stationed in Florida, and home on leave for 30 days or less.
A saltwater fishing license is required to catch all native and non-native marine organisms. This includes fish, crabs, lobsters, and marine plants.
Some exemptions pertain only to freshwater fishing in the State of Florida. Additional exemptions apply to fishing on a boat with a captain who possesses a saltwater fishing license.
The Florida Fish and Wildlife Conservation Commission provides a full list of exemptions on their website.
You'll need a Florida fishing license unless you're under 16, a Florida resident over 65, or fishing on your homestead. This is true whether you intend to catch and release, catch and keep, or just cast a line.
How Much Do the Licenses Cost?
Resident saltwater licenses cover both watercraft and shoreline fishing. These cost $17 annually, or a five-year license is available for $79.
Non-resident saltwater fishing licenses cost $17 for three days, $30 for seven days, or $47 for a year.
There are additional licensing requirements for snook, spiny lobsters, tarpon, and other species. Florida also offers Gold Sportsmen licenses and military licenses for certain designations, as well as lifetime licenses for Florida residents.
Fishers can find information on all of these special designations by scrolling down on the Florida Saltwater Fishing Regulations site. The site additionally discusses Charter Boat and Charter Captain's licenses.
Florida freshwater licenses vary in cost and are the same as the variations in saltwater licenses.
Florida residents' annual fees are $17 and $79 for a five-year license. A non-resident's three-day fishing license costs $17, while a non-resident's seven-day license is $30. And an annual freshwater fishing license for non-residents is $47.
Exemptions and special designations regarding freshwater fishing can be found at the Florida Saltwater Fishing Regulations site. It even includes information on the Gold Sportsmen's licenses.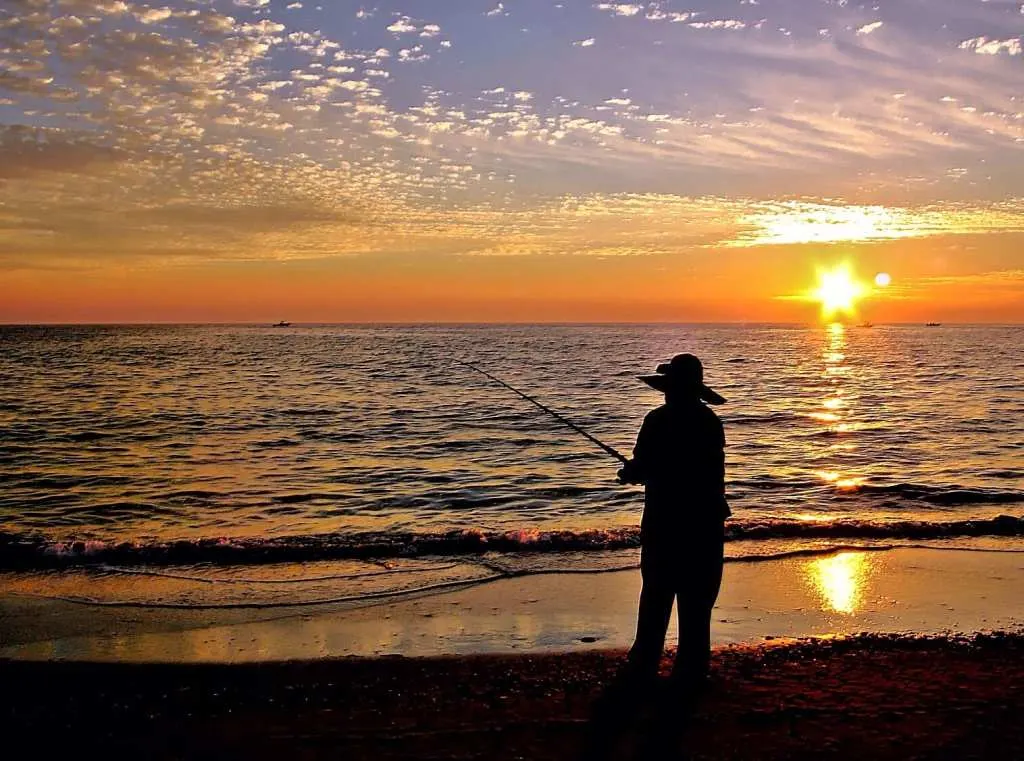 Where to Get a Florida Fishing License
In-Person
You can obtain a Florida fishing license in person at a tax collector's office in any county in the state. On the other hand, you can call 888-FISH-FLORIDA (888-347-4356) if you're not yet physically in Florida.
Fishing licenses are also available at some bait-and-tackle shops and at larger retailers that are license agents. These include Walmart, Bass Pro Shops, Dick's Sporting Goods, Outdoor World, and Academy Sports & Outdoors among others.
In addition, Go Outdoors Florida has a location finder for Florida licensing agents searchable by city.
Online
You can also obtain a fishing license online through the Go Outdoors Florida website. You'll need to create an account, log in, and submit the information required. Then, request the type of fishing license you'd like to purchase.
Alternatively, you can download the Fish|Hunt FL app for iPhone or Android. Made available by The Florida Fish & Wildlife Conservation Commission, this user-friendly app offers more than buying a fishing license. In addition, you can purchase a Florida hunting license, check regulations, and get a copy of your license(s). You can even obtain weather information through the app.
Can You Fish in Florida Without a License?
There's a free shore-only license that Florida residents can obtain, strictly for shore fishing. Shore locations, for example, are surf fishing areas, fishing from one of the thousands of Florida piers, or on jetties. You can obtain these free shore-only licenses can be obtained by going to Go Outdoors Florida as well.
You can also participate in any of three free saltwater fishing days whether or not you're a Florida resident. Free fishing days are currently:
First consecutive Saturday and Sunday in June
First Saturday in September
Saturday following Thanksgiving
A Florida Fishing License is Worth It
Florida's vast, interesting waterways are amazing places for avid anglers, young and old. Pier fishing is extraordinary and widely available. And all other types of fishing throughout Florida are also well-worth the meager cost of a fishing license.
It's certainly worth remembering that these licenses are your contribution to the maintenance of Florida's rivers, lakes, and ocean shorelines. And it's these waterways that bring hours of fishing pleasure to residents and non-residents alike.
Discover the Best Free Camping Across the USA
To be honest with you, we hate paying for camping. There are so many free campsites in America (with complete privacy).
You should give it a try!
As a matter of fact, these free campsites are yours. Every time you pay federal taxes, you're contributing to these lands.
Become a FREE CAMPING INSIDER and join the 100,000 campers who love to score the best site!
We'll send you the 50 Best Free Campsites in the USA (one per state). Access the list by submitting your email below: