Can the Chevrolet Equinox Tow a Camper Trailer?
The Chevrolet Equinox is designed for family hauling and suburban living. It's certainly the type of vehicle that you'd expect to see pulling up to soccer practice.
But can the Equinox tow a camper trailer despite the family-focused intentions?
Let's find out!
Chevrolet Equinox Towing Capacity
The 2021 Chevrolet Equinox has a towing capacity of 1500 pounds. It's important to understand that this is the approved weight the vehicle can safely pull. In fact, it's not a recommendation or suggestion, and bad things can happen if you go over this number.
Exceeding a vehicle's towing capacity puts too much weight on its frame and suspension. As a result, this greatly accelerates the wear and tear on a vehicle and can lead to frequent trips to the mechanic. Further, excessive weight on the bumper takes the weight off the front axles, reducing optimal steering and control. In short, this is a significant number to be aware of when towing.
Other Specs & Features
The Chevrolet Equinox comes standard with an under-performing turbocharged 1.5-liter engine that makes 170 horsepower. But, upgrading to the turbocharged 2.0-liter will give you the power and performance many drivers will be wanting.
Despite having a spacious amount of room in each of the five seats, the cargo capacity is pretty standard for its class. Some of the notable standard features include a 7-inch touchscreen, Bluetooth connectivity, remote start, and even a residential-style electrical outlet for charging.
The Equinox is a pretty standard crossover vehicle that doesn't do much to separate itself from the rest of the pack. It is slated to have a much-needed redesign in 2022. Look for a sleeker design, a more powerful engine, and potentially a few more pounds in the towing capacity.
Can the Chevrolet Equinox Tow a Camper Trailer?
In short, yes. The Chevrolet Equinox can tow a camper trailer. However, it needs to be a smaller model. The combination of low towing and payload capacities work against the Chevrolet Equinox when it comes to towing. If you're looking to tow a camper with it, you'll want to limit the size.
What Kind of Campers Can It Tow?
Finding a camper that the Chevrolet Equinox can tow may be a difficult task. You'll be looking at tiny campers and will likely have to skimp on the camping gear and the number of passengers you'll be bringing.
Campers known for being small include teardrops, the Ranger series by Aliner, and various pop-up campers. You'll still need to be mindful of your towing numbers, even with many of these small campers.
Is the Chevrolet Equinox a Good Car for Towing?
Despite being a great car, it's hard to classify it as a good car for towing. You'll spend a tremendous amount of time and energy looking for a small camper but continue to have to worry about exceeding the towing capabilities. The best hope for the Chevrolet Equinox is that the expected redesign in 2022 boosts its tow numbers.
Pro Tip: Here is how to find the towing capacity of your truck or SUV.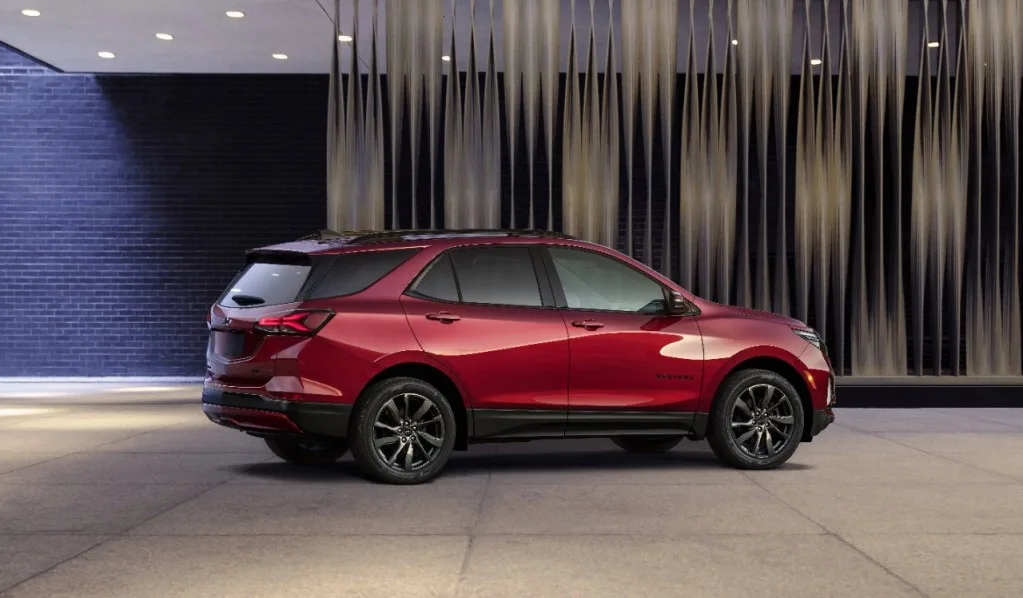 How Much Is a Chevrolet Equinox?
The Chevrolet Equinox starts at $23,800. When upgrading to the LS and LT trim levels, you'll start to see prices increasing to $26,300 and $27,500. If you're after the cream of the crop Equinox, you'll be looking at $31,400 for the Premier trim level.
Is All-Wheel-Drive Standard?
You'll not find all-wheel-drive in the base L trim level. Instead, you'll need to upgrade to the LS, LT, or Premier level. However, the benefits of upgrading to the LT and Premier also include a 2.0-liter turbocharged engine.
Rethink Towing with the Chevrolet Equinox
The Chevrolet Equinox is an incredible choice for driving around town, to and from work, and taking kids to practices. Overall, it's not a great tow vehicle and would restrict your options for campers. If you're looking to camp regularly, you might want to reconsider the Equinox.
Discover the Best Free Camping Across the USA
To be honest with you, we hate paying for camping. There are so many free campsites in America (with complete privacy).
You should give it a try!
As a matter of fact, these free campsites are yours. Every time you pay federal taxes, you're contributing to these lands.
Become a FREE CAMPING INSIDER and join the 100,000 campers who love to score the best site!
We'll send you the 50 Best Free Campsites in the USA (one per state). Access the list by submitting your email below: