What Is the RV 3/3/3 Rule?
The RVers 3/3/3 rule is an essential part of travel days.
As you likely know, hitting the road with your RV isn't quite as simple as hopping in the car and going.
And, whether you have a motorhome or towable trailer, it's important to be intentional about your travel plans.
The RV 3/3/3 rule is one easy way to do that. Let's take a closer look.
What Is the RV 3/3/3 Rule?
The 3/3/3 rule has three easy-to-remember parts that will help you plan your RV travels.
Drive Only 300 Miles in One Day
If you've taken road trips in the past, you may have been able to cover hundreds of miles on travel days. But as anyone who drives frequently knows, RVs aren't quite as easy to handle as a typical car. Using the first of the 3/3/3 rule by setting a hard limit of 300 miles helps prevent over fatigue.
This is 5-6 hours of traveling at RV speeds, so you're still behind the wheel for much of the day. Plus, you'll likely encounter dozens of RV parks and campgrounds along most 300-mile routes.
This means you'll have ample choices of where to stay.
Don't Miss Out: Here's a map of the 21 best FREE CAMPSITES in America.
Stop at Least Every 3 Hours
As we mentioned, you'll become more mentally and physically tired faster when driving an RV compared to a car or truck. That's why the second of the 3/3/3 rule is crucial – stop every three hours to ensure you stay fresh and alert.
Having a set stop schedule is the best way to ensure you don't push yourself too hard on travel days. You'll appreciate the chance to stretch your legs, get some gas or food, safely check your phone, and just generally relax for a few minutes.
Arrive No Later Than 3pm
No one likes to show up at a campground or park late at night, following a long day of driving. All the usual chores of setting up a campsite will feel extra tricky in the dark, and you may encounter more of a hassle checking in after-hours.
Arriving by 3pm gives you ample time to settle in and work out any kinks of your new setup without working late into the night.
Alternatively, Stay a Minimum of 3 Nights
For many RVers, setting up camp involves effort. Things like getting your rig perfectly parked and level and setting up an outdoor space can be time-consuming in some cases. Even those in the most basic RVs will likely want to hook up power and water if they're available.
Of course, you'll also need time to undo all this when departing. Staying for at least three nights means you're not constantly setting up and breaking down your camp. It's so much better to spend some time exploring your destination or just relaxing instead of packing and unpacking.
It also ensures you have ample time to recover from the physical and mental stress of travel days.
Pro Tip: We use RV Trip Wizard to map out the best route for our RV. It'll keep you away from low-hanging underpasses, tunnels, and steep mountains.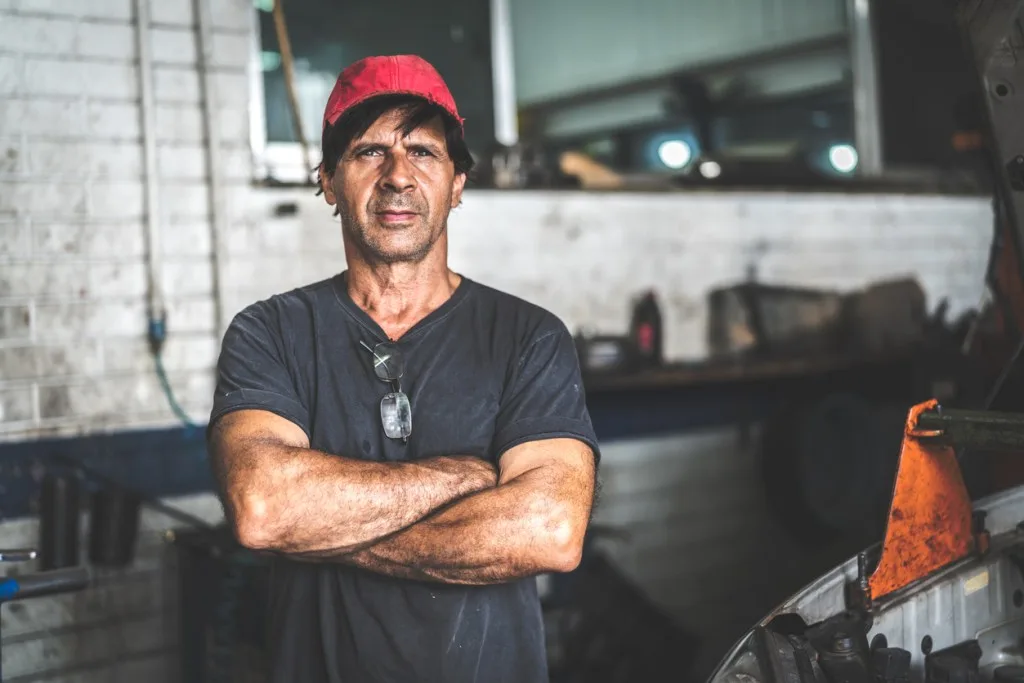 What Is the RV 2/2/2 Rule?
The 2/2/2 rule is very similar to the 3/3/3 rule. As you might expect, it's simply a scaled-down version of driving only 200 miles per day, stopping every two hours, arriving by 2pm, and staying at least two nights.
This can be a worthwhile modification for less experienced RVers who don't want to push their travel days too far. It can also appeal to those who choose to move around more since 2/2/2 adherents can change their campsite every two days instead of three.
As a result, you can cover more ground.
Why Do RVers Follow These 3/3/3 and 2/2/2 Rules?
It might seem strange to those who don't travel extensively in their RVs. But following rules like 3/3/3 or 2/2/2 is crucial to enjoying a full-time or extended RV experience.
Safety should always be top of mind while traveling, and limiting your travel distance and taking regular breaks at established intervals help keep you and others on the road safe.
These rules also help ensure you have a great time at your destination by setting a minimum length for a visit. Rather than rushing to your next destination, you'll slow down and truly enjoy your time there.
Set a Travel Day Routine for Safety and Stress Levels
Transporting a 20-40 foot behemoth from one place to another comes with plenty of challenges, even for experienced RVers. Travel day routines are one crucial way to ensure every trip stays safe and fun for everyone involved.
Whether you prefer 3/3/3, 2/2/2, or some combination of your own, you'll be better off knowing what's ahead of you and preplanning your itinerary and stops.
Do you follow the 3/3/3 or 2/2/2 rule? Or do you have your own system of travel?
Discover the Best Free Camping Across the USA
To be honest with you, we hate paying for camping. There are so many free campsites in America (with complete privacy).
You should give it a try!
As a matter of fact, these free campsites are yours. Every time you pay federal taxes, you're contributing to these lands.
Become a FREE CAMPING INSIDER and join the 100,000 campers that love to score the best site!
We'll send you the 50 Best Free Campsites in the USA (one per state). Access the list by submitting your email below: