The Great Smoky Mountains National Park covers 522,427 acres in North Carolina and Tennessee. Over 11 million people visit each year, a statistic that wallops the second most-visited national park, the Grand Canyon, with just over four million yearly visitors.
But the Great Smoky Mountains isn't just a beautiful scene with hiking and biking trails, numerous fishing and boating spots, and picturesque overlooks.
It's home to the Cherokee people, their legends, and Lake Atagahi.
Let's find out more about the exclusive Lake Atagahi.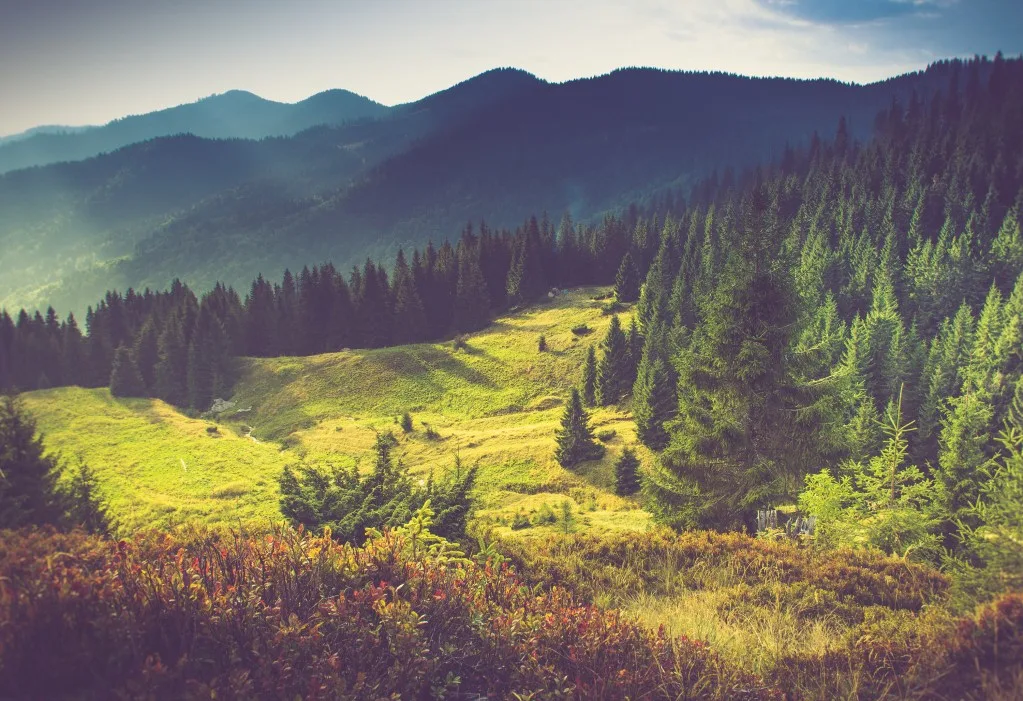 The Cherokee and the Smoky Mountains
We aren't sure how long the Cherokee people have inhabited the mountains of North Carolina and Tennessee. Artifacts from over 11,000 years ago have been found, and ancient stories of these natives hunting the mastodon exist. Generally, these people lived in log cabins and lived an agricultural lifestyle.
This area of the country has an abundance of natural resources. The Cherokee people lived off of the land. They hunted, grew food, and used plants for medicinal purposes. They used tree bark to cover their homes and create weaving fibers, and the animals provided food, clothing, shelter, and medicine.
As with other Native American cultures, the women were responsible for growing the food, cooking, and taking care of the children. The men hunted using bows and arrows and blowguns. They commonly hunted deer and turkeys and used fishing spears and poles for fishing.
Sequoyah, a Cherokee scholar, invented the Cherokee alphabet of 86 characters in 1821. Within just a few years, the entire Cherokee nation became literate. However, it wasn't much later that the United States government forced their removal. The Cherokees left life in the Great Smoky Mountains in 1838 and journeyed to Oklahoma on the "Trail of Tears." Over 16,000 Cherokees began the long trek. However, only a little over half made it to their final destination.
Pro Tip: Want to hunt for Lake Atagahi? We uncovered the Best Time to Visit Smoky Mountains National Park.
The Legend of Lake Atagahi
Like many other cultures, the Cherokee people created stories to explain the world around them. One of those stories is that of Atagahi, which means Gall Place. According to legend, only a select few are allowed to see the lake.
It won't appear for anyone else.
These Native Americans believe that seekers must fast and pray diligently to awaken their inner spirit. Then they are led by the sound of the birds' wings flying by. It's possible to find the spot and just see mud. But if the seeker has followed the sound, they will be blessed with seeing the sacred waters.
There are different stories relating to the search for Lake Atagahi in Cherokee culture. One involves a young Cherokee brother and sister – Utani and Netani – who found the lake and were laughed at upon their return because no one believed them. Another involves a brave young man who violated his oath to the lake when he shoots a bear.
Only a Select Few
As already mentioned, the Cherokee people believe that only a select few will be able to find and see Lake Atagahi. Some people will say it doesn't exist, but this is a sacred place of healing waters to the Cherokee people.
They believe the location is known to animals, and when they are sick or injured, they seek it out for healing. This is evident in the second story of the aforementioned brave young man. He shoots a bear; it falls into the lake waters and emerges unharmed.
Some people seek out the lake only to find a mudflat in the Great Smoky Mountains. They claim that the lake dried up many years ago. But according to the Cherokee legend, Lake Atagahi is indeed there, just hidden for only a few to see.
Finding Lake Atagahi
If you're seeking these healing waters, the legend explains that you must heighten your spiritual awareness first. This means praying and fasting during an all-night vigil. Then your enlightened mind will be able to hear the sounds and see the sights to find Lake Atagahi the following day.
Birds of all kinds fly overhead the blue waters. They'll lead you with the sounds of their wings. You'll see crashing waters of springs falling over the high cliffs surrounding the lake. Animals of all kinds walk the shoreline. This place is sacred, and the Cherokee people believe this is why it's hidden from humans, especially hunters.
Pro Tip: Keep an eye out for these Most Dangerous Creatures in the Smoky Mountains on your next adventure!
Lake Atagahi on a Map
Lake Atagahi is about a two-hour drive southeast from Cherokee, N.C. Although Cherokee is in the heart of the Great Smoky Mountains in western North Carolina, Lake Atagahi is much closer to the South Carolina border just south of Brevard, N.C. Stretching from Dotsi Drive in the north to Soquili Drive in the south, Lake Atagahi is in Transylvania County.
Atagahi Park has picnic areas, a large pavilion for events, a playground, a swimming beach, a basketball court, a volleyball court, and horseshoe pits. You could easily spend a day boating, fishing, and enjoying the outdoors at Atagahi Park. There are numerous other picturesque scenes, including Raven Cliff Falls, East Fork Falls, and Cedar Mountain. You can also enjoy a round of golf as several courses are a quick drive from the lake.
There's More Than Meets the Eye in the Smoky Mountains
The Great Smoky Mountains National Park has been the most visited national park for years. It's free to enter, and with its miles and miles of trails, you could spend days exploring the beautiful scenery of North Carolina and Tennessee.
As you get closer to Cherokee, N.C., take time to learn about the native people. Listen to their stories. Admire their woodworking skills and artisan crafts. Perhaps you'll have a spiritual awakening and want to seek out Lake Atagahi for yourself.
Will you be one of the select few to find it? Drop a comment below!
Discover the Best Free Camping Across the USA
To be honest with you, we hate paying for camping. There are so many free campsites in America (with complete privacy).
You should give it a try!
As a matter of fact, these free campsites are yours. Every time you pay federal taxes, you're contributing to these lands.
Become a FREE CAMPING INSIDER and join the 100,000 campers who love to score the best site!
We'll send you the 50 Best Free Campsites in the USA (one per state). Access the list by submitting your email below: