The Interstate Highway System crisscrosses the country, making it convenient to travel long distances quickly. As the system grew, states began installing rest stops to help weary drivers pull over to stretch their legs and take a break.
However, some of these locations have developed a rather seedy reputation. Some travelers forgo interstate rest stops and opt to stay elsewhere.
So are interstate rest stops safe? Today, we're looking at these roadside locations and whether you should park or continue driving. Let's get started!
What Is An Interstate Rest Stop?
You can travel thousands of miles on some Interstates. Unless you're superhuman, you will need to use the bathroom, eat a meal, or stretch your legs during your journey. Interstate rest stops typically make it simple to exit and enter the interstate no matter why you need a rest.
The state often owns these facilities, which are open to the general public. You'll usually find parking spots for large and small rigs. Amenities vary from one location to the next. However, at some interstate rest stops, you can find fast food, RV dump stations, and even spots to park for the night.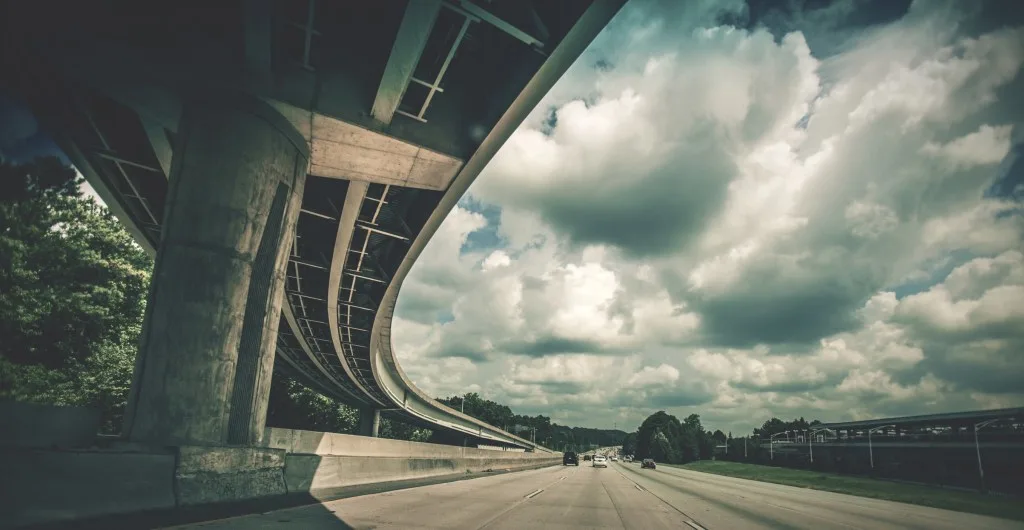 Can You Sleep At Interstate Rest Stops?
Sleeping at an interstate rest stop can be hit or miss. Local governments and states create rules and restrictions regarding overnight parking or camping at these locations.
You'll need to research and look for any signage regarding how long you can park or stay. Look for a security officer or contact the local authorities when in doubt. You don't want a quick overnight stop to result in an expensive fine.
Are Interstate Rest Stops Safe?
Interstate rest stops can be extremely safe. We've seen some that even have security patrolling during certain hours. However, safety can vary by location. It largely depends on where you are stopping and the surrounding area.
Due to the ease of making a quick getaway, criminals can use these locations to steal or break into vehicles. Within seconds, thieves can swipe your belongings and make a quick escape.
However, if you take the proper precautions, you can be as safe at an interstate rest stop as at any other public location.
Pro Tip: If you're doing interstate driving in your RV, make sure you know these RV LAWS: You Can't Exceed This Height on the Interstate.
Interstate Rest Stop Safety Tips
You can do a handful of things to maximize your safety while using interstate rest stops. Let's take a look!
Park Out of the Way
Where you choose to park can be crucial to keep you safe. This is especially essential if you are towing an extended trailer. You don't want the butt of your trailer sticking out where other vehicles may bump into it.
Parking out of the way can help you avoid being an easy target. Anyone up to no good will look to blend in and not stick out from the crowd. If you can find a well-lit area at the rest stop, you can maximize your safety at night.
Be Aware
You should always be aware of what is going on around you. Don't put yourself in a dangerous situation because you're not paying attention. It's a good idea not to wear headphones or be distracted by your phone or other technology.
If you're parking for an extended period, it's wise to position your vehicle to optimize your ability to see your surroundings. This can allow you to quickly and easily see the cause of any strange noises or anyone around you.
Secure Your Stuff
Don't make yourself an easy target. Most thieves and people looking to steal items look for minimal effort opportunities, such as unlocked vehicles and items left in the bed of a truck. They don't want to attract attention to themselves by smashing windows or breaking into a car unless it's necessary.
Using your keyfob when leaving your vehicle can alert those around you that your vehicle is secure. It only takes a second or two but can help you avoid having your stuff taken while you're away or sleeping.
Limit Your Stay
When using an interstate rest stop, you want to limit your stay. The faster you can get in and out of a location, the less likely you will experience an issue. If you're planning to stop for the night, arrive late and leave early.
This can help you minimize the time you're at the rest stop and help keep you and your belongings safe.
Don't Be Afraid to Keep Driving
There's no substitute for trusting your instincts. If you arrive at a location and don't feel safe, keep driving. There will likely be another rest stop further down the interstate that feels safer or has a better vibe.
Never put yourself in a dangerous situation. If you're too tired to drive, pull over and develop a game plan. It's better to be safe than sorry in these situations.
Pro Tip: We uncovered Is Interstate Towing Harder or Easier? Take a look!
How to Find Interstate Rest Stops
Finding interstate rest stops can be simple. GPS units often have large databases containing known interstate rest stops. You can also use smartphone apps like Google Maps to find interstate rest stops. "Search along route" and type in "rest area" to show stops along your route.
If you're looking for spots to stop for the night, you can use Campendium and iOverlander. These resources contain areas other users have flagged. You can typically find detailed reviews about each site and pass by any unsafe or unpleasant locations.
Stay Safe While RVing
RV adventures can be a great way to see, explore, and make memories across the country. An Interstate rest stop can be like a roadside oasis, especially during a long travel day. It may even feel like they made a rest stop at the ideal location.
Take advantage of these rest stops and follow our safety advice, and you can have a smooth and safe trip.
Do you stay at interstate rest stops or keep driving? Tell us in the comments!
Discover the Best Free Camping Across the USA
To be honest with you, we hate paying for camping. There are so many free campsites in America (with complete privacy).
You should give it a try!
As a matter of fact, these free campsites are yours. Every time you pay federal taxes, you're contributing to these lands.
Become a FREE CAMPING INSIDER and join the 100,000 campers that love to score the best site!
We'll send you the 50 Best Free Campsites in the USA (one per state). Access the list by submitting your email below: