While it might have felt like there was no ceiling on the RV industry, it looks like we've finally found it. May 2022 stats reveal a trend in the opposite direction with a 31.5% drop in retail sales.
Is this just a bad month, or will the RV industry start tanking?
Let's see!
How Has the RV Industry Changed Over the Last Few Years?
The last few years have been tremendously unpredictable in many ways. Here are a few ways the RV industry has changed and what it's meant for those in the RV community.
Demand Has Been High, Production Hasn't Kept Up
Demand for RVs has been through the roof over the last couple of years. Manufactures cranked out over 600,000 RVs in 2021, which was 19% higher than the record-breaking year 2020. Many major manufacturers had to battle supply shortages and couldn't keep up with the demand.
This backlog resulted in customers paying deposits on unbuilt rigs and then waiting months for them to arrive. Even the smallest of issues could cause a massive delay in production.
Some customers had to settle for IOU work orders from manufacturers due to supply shortages on air conditioning units and televisions.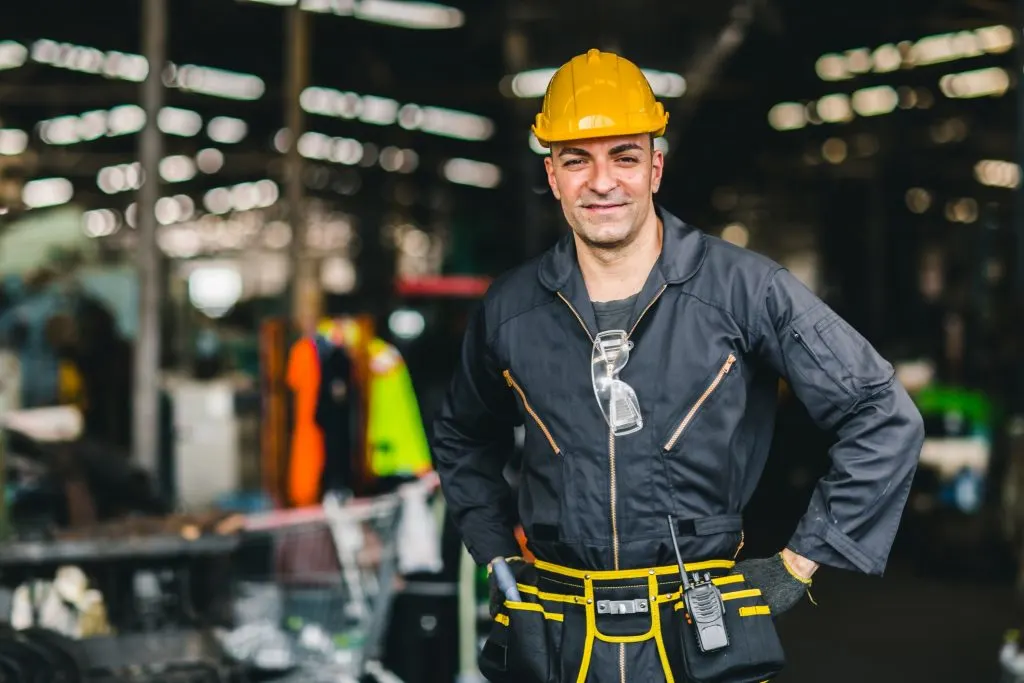 MSRP Has Increased Even Though Quality Hasn't
The increased demand and short supply caused the manufacturer's suggested retail price (MSRP) to skyrocket. However, while customers were paying more, the attention to detail and quality of the materials and craftsmanship wasn't increasing. They were paying more for what many consider to be lesser quality units.
Many manufacturers had to switch to a "whatever we can find" mentality when piecing together units. When faced with the decision of using a lower quality product or material or causing significant production delays, many manufacturers continued cranking out units despite them being lower quality.
Campgrounds Are Full With New RVers Hitting the Road
With so many new RVs leaving the dealership, many owners were looking for places to take them. However, many ran into a hurdle when they went to book a campsite at their favorite campground. It seems everybody and their brother is going camping on the weekends now. If you didn't book a campsite months ago, you would likely struggle to find a spot in most places. If you're hoping to go on the weekend, your odds are slimmer.
Few things are more frustrating than having an RV packed up with nowhere to park it. This is causing many RVers to turn towards other options like boondocking on public lands and creating their own campsites on private land. Whatever it takes to enjoy that new RV!
Repairs Are Taking Much Longer
Repairs are a necessary evil when it comes to owning an RV. The more you tow your RV down the road and over bumps and potholes in the road, something is going to break. No matter how careful you are, some things are just out of your control. Switches break, pipes crack, and parts fail – it's inevitable.
However, with so many new RVs out there, that means longer lines when it comes to the repair shop. Depending on the repair and how long it takes the shop to acquire the necessary parts, your RV could be out of commission for weeks or even months.
This is why you must learn how to fix as much as possible on your RV yourself. That will help you save money and keep your RV from sitting in a repair shop parking lot for extended amounts of time.
What Happened to May Retail Sales?
The RV Industry Association indicated that May 2022 was another record-breaking month for shipments (50,529). However, Statistical Surveys Inc. shared some data that might not be a good sign for the RV industry. Their data indicated that while there were 50,529 RVs sent to dealerships across the country, only 47,309 were registered during the month, compared to 69,072 for the same month last year.
This is a pretty major sign that the production-versus-demand is beginning to balance out. It's also a somewhat scary reality for manufacturers and dealerships that demand is cooling off considerably.
Are the days of extreme prices and RVs practically selling themselves over for dealerships? It's looking that way!
Why Are Sales Declining Except For Class Bs?
Of all the types of RVs, the only one that didn't have a massive decline was the Class B type of motorhomes. This section of the RV market saw a 10% increase in May 2022 compared to last year. Many individuals and couples have embraced van life in the last couple of years, especially as remote work has become even more possible.
Of the types of drivable RVs, this type also typically gets the best miles per gallon, which means it's not nearly as painful at the pump compared to larger models.
It will be interesting to watch and see if the Class B numbers continue to climb or if they join the ranks of the other RVs and decline in sales too. Gas prices appear to be somewhat cooling off the past few weeks but likely won't be a significant enough difference to convince many buyers to make a large purchase in a gas-guzzling motorhome.
What Are the Most Popular RVs?
When it comes to the most popular RVs, travel trailers take the crown. In May 2022, there were 28,250 travel trailers registered, which far exceeds fifth wheels (6,818), Class A's (913), Class C's (1,767), and Class B's (1,238). Travel trailers are often the most popular model due to their functionality and ease of towing. They come in various sizes and lengths, and many buyers already have trucks capable of towing them.
Will RV Sales Continue to Slow Down?
We'd love it if we had a crystal ball and could predict the future. The RV industry likely wishes they could too. However, it would be nearly impossible for the RV industry and market to keep up with the insane sales.
With the rising fuel price and inflation, it shouldn't be surprising if sales numbers continue to fall. It just might be the RV market and customers finally tapping out after a couple of years of battling an insane RV market.
Discover the Best Free Camping Across the USA
To be honest with you, we hate paying for camping. There are so many free campsites in America (with complete privacy).
You should give it a try!
As a matter of fact, these free campsites are yours. Every time you pay federal taxes, you're contributing to these lands.
Become a FREE CAMPING INSIDER and join the 100,000 campers who love to score the best site!
We'll send you the 50 Best Free Campsites in the USA (one per state). Access the list by submitting your email below: