For generations, Americans have used camping to create priceless memories with loved ones. Sadly, the times have changed, and the world is an entirely different place now compared to decades ago.
Gone are the days when kids could wander about the neighborhood playing with their friends and only return home when it was time for dinner. However, camping is becoming a popular activity for families, but is America still safe for camping?
Today, we'll look at whether camping is a safe activity and provide some tips for staying safe. Let's dive in!
What Are the Risks of Going Camping?
While camping can be an exciting way to spend a weekend, it's not a risk-free activity. You can mitigate some risks by taking precautions, but mother nature and wildlife can be unpredictable. You can't be too cautious about your safety while out in the wild.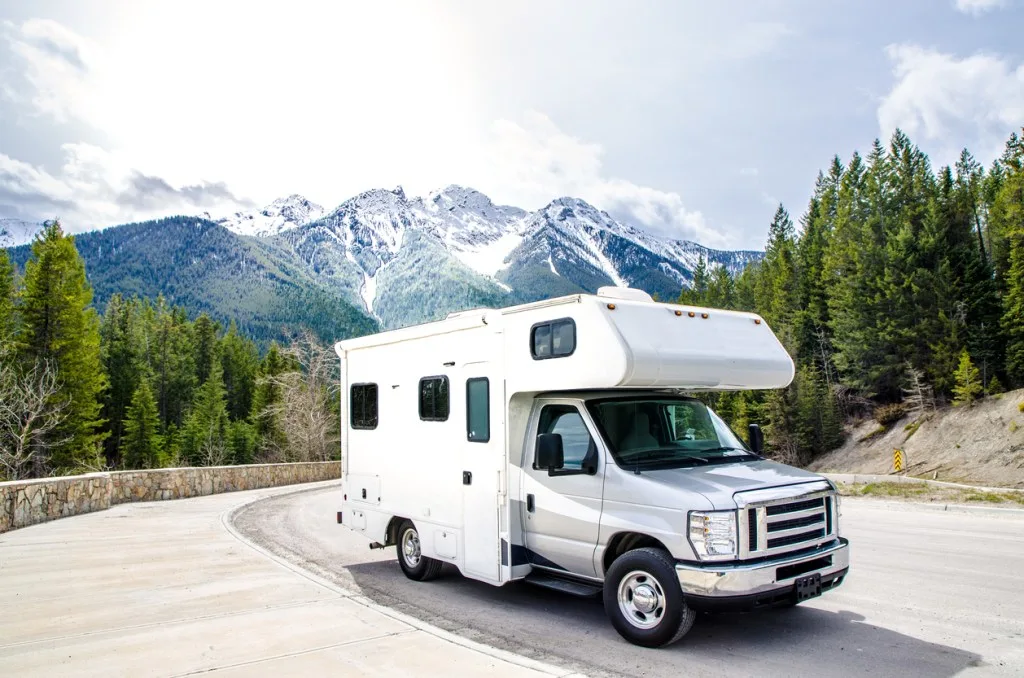 One risk while camping is the wildlife that lives in the area. Some areas have bears and other dangerous wildlife that could cause you or your fellow campers harm. You must be aware of any potentially dangerous wildlife in the area and take the proper precautions.
Wildlife looking for a meal or curious as to what they're smelling can put you in harm's way. Camping in a tent offers little protection, and campers have experienced attacks from bears and other wildlife.
Mother nature might not always jump on board with your camping plans. If you've ever been in a tent or RV during a severe thunderstorm, it's no picnic. In a serious storm or tornado, they'll offer absolutely zero safety. Anytime you're camping, you should always stay aware of the weather conditions, especially if severe storms are in the forecast. Falling limbs can easily crush a tent or RV if you're camping under trees.
You'll want to find somewhere safe to ride a storm out when possible.
Another risk of camping is injuries. Camping typically involves more physical activity than most people experience on a given day. Some of these activities can result in injuries, which can be problematic if you're camping in a remote location where help or medical assistance might not be readily available.
You should make sure you have the proper training and supplies to address minor injuries and buy some time for serious medical emergencies.
Is America Still Safe for Camping?
Despite what you might have heard or seen on the news or in the media, camping is still safe. As stated before, you should take proper safety precautions, but camping in America is just as safe today as it was previously. However, we can't be naive about our safety or put ourselves in an unsafe situation.
Most people are camping in state parks and other established campgrounds. Using resources like Campendium, iOverlander, or even Google Reviews can allow you to make an informed decision when selecting a campsite. Locations with a pattern in the reviews of seedy behavior or unsafe conditions are ones you'll want to avoid.
Some could argue that we're safer today while camping than in previous years. Camping in locations with cell phone coverage can allow campers to contact emergency services as quickly as possible. Decades ago, you might not be able to contact anyone during an emergency, which could mean the difference between life and death.
Are National Parks Safe for Camping?
National parks are some of the most beautiful lands in our nation, and many of them have plenty of options for camping. Staying safe while camping in a national park is important, and the precautions you should take will vary based on the national park.
Campgrounds in Yellowstone, Grand Tetons, and the Smoky Mountains all have the potential for encounters with bears. As a result, you should make sure you store food and take the proper precautions to minimize the risk of a dangerous encounter. However, the odds of seeing a bear at Indiana Dunes State Park are just about zero. So make sure you know the risks for the area you're choosing to camp in.
Luckily, the National Park Service (NPS) does a fantastic job of educating guests on the potential dangers. They make regular patrols in the campgrounds and parks to protect guests, the wildlife, and the land. National parks can be safe options for camping adventures.
Do Campsites Get Robbed?
While it's rare, we have heard stories of campsites getting robbed. Most thieves take advantage of opportunities to raid a campsite while the campers are away on an adventure. This is why you should always secure your belongings while away. Take any valuables with you to minimize the risks of them walking away in the hands of a thief.
Camping in an established campground can help reduce your chances of getting robbed. Having neighbors around you to help keep an eye on your belongings can also be helpful.
However, it's also important to know that you may not know your neighbors, and their extra set of eyes may be scoping out your camping gear. But, you typically have very little to worry about when it comes to getting robbed while camping.
Should You Put a Lock on Your Tent?
Putting a lock on your tent will slow down a thief but are not 100% effective. If someone wants to get into your tent, they will find a way. The canvas material used on tents will stand near zero chance against even a dull knife.
However, locks will ward off thieves who don't want to make noise or attract attention to their actions. So while they may slow down or scare away lazy thieves, your stuff could still be at risk even when using them.
Is It Safe for a Woman to RV Alone?
Solo women RVers have become more common in recent years. Safety is one thing that women must worry about when traveling solo. However, women can travel solo in an RV and still stay very safe.
Like solo men or families, women traveling alone must take a few precautions to maximize their safety. Many women enjoy boondocking in remote locations and going out for solo adventures. This may come as a shocker to some, but RVing isn't an activity that requires men.
One thing we love about the RV community is how they look out for one another. Just because a woman is RVing alone doesn't mean there isn't an army of other RVers camping in the area that will have her back in an emergency.
How Do You Stay Safe When Camping?
There are several things you can do to maximize your safety while camping. Let's look at a few things you can do to ensure you have a safe adventure.
Set Up Camp Before Dark
One way to maximize your safety is to arrive and have our entire camp set up in time to watch the sunset. Not only do you get to enjoy the view, but this also maximizes your safety. You can ensure you set up everything correctly and safely for your stay. A lack of light can reduce your ability to see and make it difficult to complete some tasks required for setting up camp.
This may require you to leave earlier or do a bit more planning regarding your schedule. However, you don't want to start your camping trip off with someone getting hurt. It could ruin your trip or result in you packing up camp before your trip even starts.
Be Aware of Your Surroundings
Being aware of your surroundings is essential, especially when boondocking. Campgrounds often do a good job maximizing safety around campsites, but that's not always guaranteed. However, a boondocking location like Nomad View is a prime example of how you might find yourself camping next to a cliff that drops down hundreds of feet.
A part of being aware of your surroundings can help you avoid dangerous landscapes, plants, and even objects left behind by others. When you arrive at a campsite, you'll want to scope out the surrounding area just to ensure there's nothing dangerous. This is especially true if you're a parent taking children camping.
Let Someone Know Where You Are
Before heading out for a camping trip, sharing your itinerary with a loved one is a good idea. This can be extremely helpful in case of an emergency or if someone needs to get in contact with you and you're in a location with no cell service.
There are apps available for smartphones that allow you to share your location with select individuals. If you're frequently adventuring, it might be worth installing an app to track you. It needs to also share the location with a trusted friend or family member. These could save the day if you have an emergency and cannot reach your phone to call for help.
Bring a First Aid Kit
Even if you're not an EMT or driving an RV, having a first aid kit can be useful. These kits often have everything you need to provide aid during an emergency. They can also buy you time until medical professionals can arrive during a serious accident. It doesn't have to be a full kit, but a small, basic first aid kit will get the job done.
Check your first aid kit before each trip. You may not realize you used the kit's last bandage or other items. You don't want to discover your first aid kit is empty when you go to use it while camping.
Is Camping in America Worth It?
Camping is one of the best ways for you to connect with your loved ones and nature. It can also be a relaxing way to take a break from everyday life and get some fresh air. Being out in nature can inspire your creativity and help you stay in shape.
If you take the proper precautions, you don't have to worry too much about your safety while camping. So don't be afraid to get out and start making camping memories with those you love most.
Discover the Best Free Camping Across the USA
To be honest with you, we hate paying for camping. There are so many free campsites in America (with complete privacy).
You should give it a try!
As a matter of fact, these free campsites are yours. Every time you pay federal taxes, you're contributing to these lands.
Become a FREE CAMPING INSIDER and join the 100,000 campers who love to score the best site!
We'll send you the 50 Best Free Campsites in the USA (one per state). Access the list by submitting your email below: