Many know Texas for The Alamo, BBQ, and its size. Some consider everything in Texas bigger and better. The Lone Star State stood as an independent republic before becoming a part of the American experiment.
And today, it has a reputation for creating its own brand of southern comfort food. Indulgences that have been around for years are finally being recognized as Texas delicacies.
So, when traveling around Texas, stop in at local shops to sample these iconic meals. Let's see which ones you've tried.
What Is Texas Known For?
Everything's big in Texas, and when talking about food, the biggest, badest entree in the Lone Star State is chicken fried steak. Running a close second would have to be any kind of Tex-Mex offering.
Some say Texas BBQ is in the race, while others might vote for Grandma's pecan pie. But we tend to agree with the latter. Whatever you've got a hankering for, Texas has a solution.
What Is Considered Authentic Texas Food?
Chili is actually the state food of Texas. You can make it with beef and peppers or game meats, if you've just returned from a hunting trip. But our nation's second-largest state has adopted other foods too.
People eat chicken fried steak all over the south, but Texas has taken the meal and made it their own. And who can chow down on all that meat without finishing dinner off with a piece of pecan pie?
So many other foods have received the Texas Seal of Approval, and with the size of the state, they fall in many regional locations. Discover authentic Texas food by sampling dishes from one border to another (it will take you two days).
10 Iconic Texan Food Dishes You Need to Try
You may associate some of the foods listed below with other states, but Texas put dibs on them, and who'll argue? See if you've tried any of these juicy niblets cooked Texas-style.
#1 Fajitas
Many Texans like their fajitas with chicken or beef grilled over mesquite wood. You can mix them with onions and green peppers and serve it with chopped onions, shredded cheese, salsa, and sour cream. This sizzling dish may make your mouth water when rolled up in a steamed flour tortilla with a little butter.
#2 Texas-Style BBQ
Some people swear by Texas BBQ, which usually consists of brisket, pork, or sausage slow cooked until it falls apart. The emphasis is on the meat, not a lot of sauces. But they do like their side dishes, such as coleslaw, pickles, and a slice of white bread, at the very least.
Pro Tip: We found The Best BBQ in Texas to fill you up for your Texas adventures.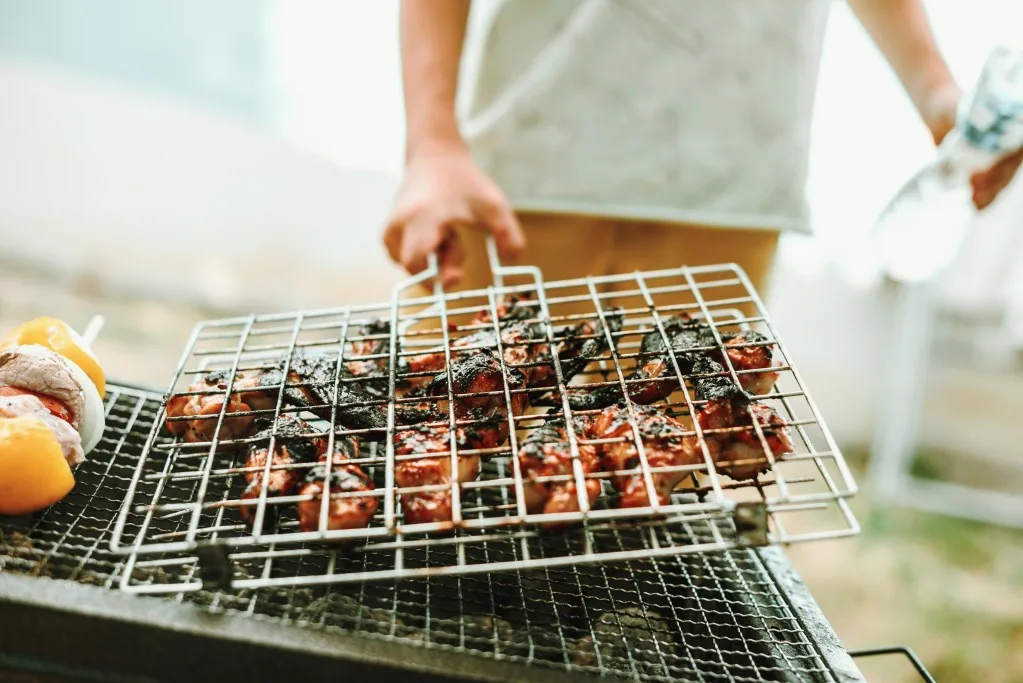 #3 Pecan Pie
You'll find a gazillion pecan trees in Texas, and finding enough dishes to add them to is a sport unto itself. You can't go wrong with a Texan pecan pie, although it needs to follow a few rules. It must be homemade and include roasted pecans with sugar, butter, and vanilla.
As if that is not sweet enough, you should serve every authentic slice with Texas' own Blue Bell ice cream. Enjoy a big Lone Star meal and pie for dessert.
#4 Chile con Queso
Start with a big old block of processed cheese like Velveeta, mixing in browned hamburger or sausage chunks, diced tomatoes, and mild chili peppers. Most prefer green chilis. T
hen you've got a dish that takes on multiple duties. Dip your tortilla chips in this chile con queso, or pour some on a burger. Use it as nacho sauce or to make yummy chili cheese fries. It's all good.
#5 Margaritas
A Texas margarita has all the same ingredients as a margarita from the other 49 states, with tequila, triple sec, and lime juice. Just double the portions. Add some fresh orange juice, serve it in a giant margarita glass, and you have a Longhorn Special.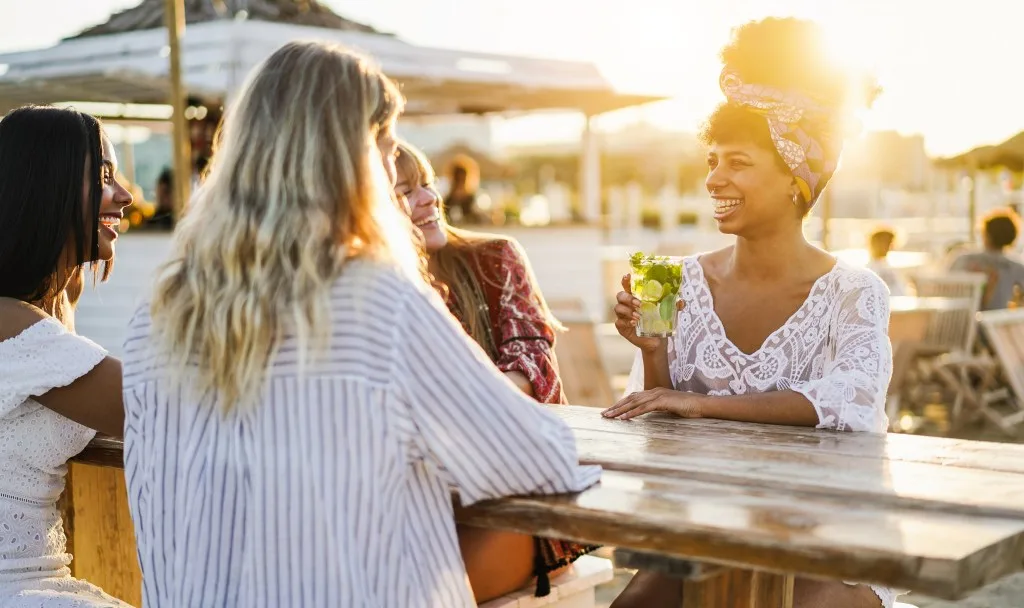 #6 Texas Sheet Cake
No respectable Texan would serve a typical sheet cake at a family celebration or backyard BBQ. No, a quarter-size cake can't handle the crowds. Sheet cakes in the Lone Star State must be double. They're usually at least half-size, measuring 18 inches by 13 inches.
Also, chocolate is king in these parts. You should make an official Texas sheet cake from scratch with cocoa powder, lots of butter, the requisite flour, sugar, eggs, vanilla, and a bag of powdered sugar. These tasty cakes take the show at any party.
#7 Texas Pulled Pork Sandwich
Nothing is fast when talking about pulled pork. You need five hours of slow cooking to turn a pork shoulder, some apple cider vinegar, chicken broth, and BBQ sauce into heaven on a bun. You can heap the fall-apart meat on a toasted (that's important for an authentic Texas sandwich) sesame seed bun.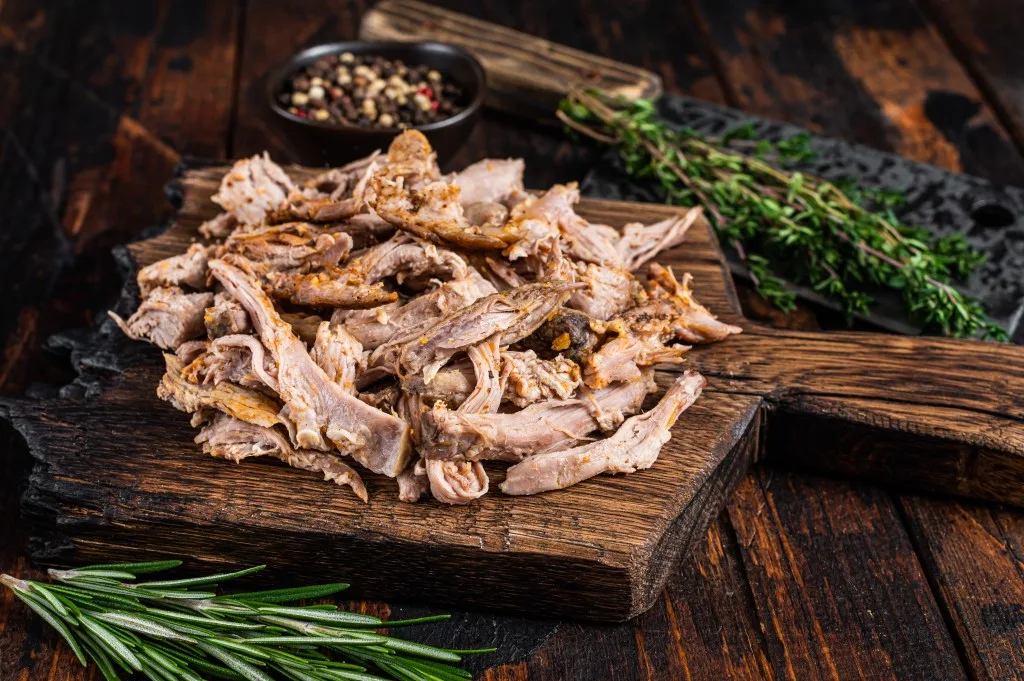 #8 Chicken Fried Steak
This entree has its own holiday on Oct. 26, "an official state holiday created in 2011 thanks to a pair of passionate Dallasites." Get some thinly sliced top sirloin steaks and roll them down to a three-quarter inch thick with a rolling pin.
Then bread them in a mixture of flour, eggs, milk, salt, pepper, and onion powder, deep frying them to a golden crisp. Cover it in white gravy made with evaporated milk for a truly southern dish.
#9 Texas Hash
Busy Texas moms learned to make dinner in one dish many years ago, and Texas Hash was born. Just mix up some browned ground beef with diced tomatoes, rice, onions, and green peppers, and you've got a quick and easy skillet meal that everyone loves. Some even like garnishing it with a bit of melted cheese.
#10 Texas Frito Pie
Texans are extremely talented at taking a snack product and creating a meal from it. A whole bag of Fritos can become tonight's dinner with the addition of chili and cheese.
You can make the chili from scratch with ground beef and beans or just throw a can of ready-made chili in a pan to warm up. At county fairs across the state, they just pour some hot chili into a small bag of corn chips, sprinkle some cheese on it, and call it a Walking Taco.
Pro Tip: Looking for a place to stay while on your road trip in Texas? Try one of these 11 Best RV Parks In Texas.
Enjoy Your Foodie Adventure in the Lone Star State
Most foods that Texas claims as its own revolve around celebrations and comfort. You can't go wrong by enjoying some lip-smackin' southern meals. In fact, maybe you'll add a few to your recipe box. Pull them out and make them in large quantities if you want to replicate a Texas experience, no matter where you live.
What food would you order first while in Texas? Tell us in the comments!
Discover the Best Free Camping Across the USA
To be honest with you, we hate paying for camping. There are so many free campsites in America (with complete privacy).
You should give it a try!
As a matter of fact, these free campsites are yours. Every time you pay federal taxes, you're contributing to these lands.
Become a FREE CAMPING INSIDER and join the 100,000 campers that love to score the best site!
We'll send you the 50 Best Free Campsites in the USA (one per state). Access the list by submitting your email below: