You made reservations at the state park campground on the beach months ago. You can almost hear the waves crashing and feel the sand between your toes.
But you've woken up to a scratchy throat and runny nose. As the day goes on, you end up back in bed. Your weekend camping trip isn't going to happen.
When you get online to make your cancellation, you realize you're going to forfeit your $25 non-refundable reservation fee. Is this now the norm?
We're taking a closer look at this new campground rule that seems to be spreading across the country.
Let's dive in!
How Far Out Do You Need to Book a Campground?
Years ago, you could get by just pulling into a campground and asking if a site was available for the weekend. Unfortunately, with more RVers out there now, this isn't the case anymore. You must plan ahead to book reservations, especially during peak camping season. The more popular the campground, the sooner you need to make the reservation.
However, the booking window is different from campground to campground. You generally have a six-month rolling window if you want to stay in a state park. If you're going to stay in a National Park, you have anywhere from four months to a year that you can book in advance.
So you want to do your research to know your booking window. If a local state park fills up in the summer, you want to make your reservation as soon as the window opens to avoid disappointment. It's best to make camping reservations at least two or three months ahead of time at private RV parks.
On the flip side, with more people canceling, this also opens up campsites at the last minute. If you want to grab something for this weekend, you might be able to find a site as a result of a cancellation. But that's never a guarantee.
Are All Campground Reservations Non-Refundable?
When you make a reservation, you often have to pay a non-refundable deposit. If you have to pay the total amount, sometimes the cancellation policy reads that you'll lose a certain amount if you cancel.
For example, a private RV park may ask for a non-refundable deposit over the phone to hold your spot. When you show up, you pay the rest of the amount. When you book a state park or National Park, you pay the full amount at booking. If you cancel, you'll lose a percentage of the entire reservation fee.
Even though this is the case more often than not, there are still campgrounds that don't require payment up front or any deposit. These campgrounds only take payment when you arrive. If you cancel, there's no fee. But this is the exception, not the norm.
How Much Does It Cost to Cancel a Campground Reservation?
Always read the cancellation policy before making a reservation. Even if you have no intention of canceling, something might happen. A kid might get sick, there may be a death in the family, or your rig may receive storm damage and have to go into the repair shop. So know what fee, if any, will be assessed for canceling.
Recreation.gov states, "Reservation fees (where applicable) are always non-refundable. This might be why you see more than $10 being taken out of your refund, even if you make an early cancellation. Please review your reservation receipt for a breakdown of fees."
It's a reminder that not all reservations are the same, and it's essential to read each location's policy. Generally, canceling at least two days before the arrival date will result in a full refund, minus a $10 cancellation fee and the reservation fee (if applicable).
A private campground's policy may read that a cancellation before two weeks of your arrival will forfeit $10 of the reservation amount. As you get closer to the arrival date, that fee may increase. For example, if you cancel within a week of your arrival date, you might forfeit $20 of the reservation amount. And if you cancel one day prior, you might lose the first night's fee.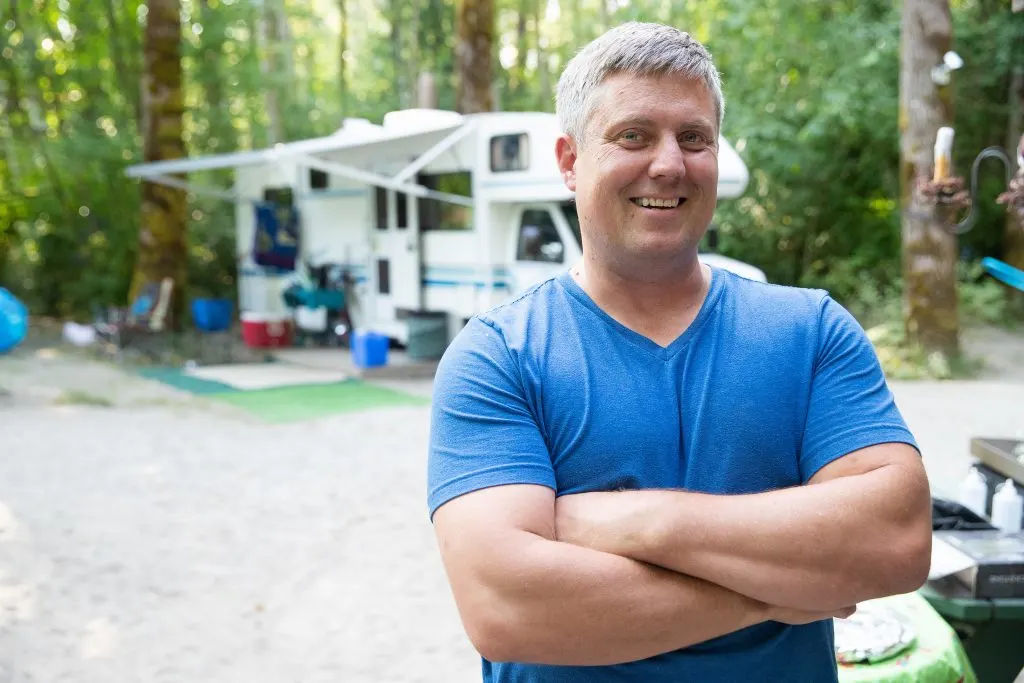 Why Are Campgrounds Changing Their Reservation Cancellation Policies?
There are a couple of reasons why campgrounds are changing their cancellation policies to include these fees. One reason is that more people are camping. This increases the chances that more cancellations will be made.
It's a headache for offices to process refunds, and often they receive fees from credit card companies for issuing refunds. The cancellation fees help cover that cost and the time it takes for staff to make the refund request.
Another reason is to deter campers from making cancellations at all. If you know you'll lose $25 if you cancel, you'll ensure you've been granted vacation time at work and do everything possible to keep that reservation.
Some campers book every weekend in the fall at a local campground, so they have the option to go camping whenever they want. They cancel the reservation if they don't want to go camping that upcoming weekend.
This might be good for them, but it hurts other travelers trying to make reservations at that campground in advance. By changing their cancellation policies to include a fee or non-refundable deposit, campgrounds are trying to eliminate this practice.
Why Has Camping Gotten So Expensive?
Everything has gotten expensive – fuel, food, clothing, etc. It's not just campground fees. Some campgrounds are taking advantage of rising costs and exponentially raising their prices. Since people will still pay it to be able to camp, why not?
Other campgrounds are doing serious renovations to accommodate the growing number of campers. They need additional campsites and upgraded facilities. Nightly fees help pay for those renovations and upgrades.
National Parks especially see huge numbers of RVers arriving at their campgrounds. These locations were built decades ago and don't have the accommodations many new RVers want. So many of the National Parks have spent money to make larger campsites, upgrade bath houses, and install more partial or full hookups.
Pro Tip: Here are the best free campsites in America.
What Do I Need to Know Before Reserving a Campground?
As mentioned above, always read the cancellation policy before booking a site. If you're okay with losing $10-$25 if you cancel, then make the campground reservation. If you're not sure you'll be able to keep the reservation because your boss hasn't granted you those days off from work yet, you may want to hold off.
In addition to the cancellation policy, read the rules and regulations of the campground itself. Does it state only two adults and two children per campsite or only one vehicle per campsite? Are pets specifically allowed? You don't want to cancel because you forgot to read the rules of that campground.
Another good tip before booking a campground is to use Google Earth to scope the area. If you're unfamiliar with the location, ensure your rig can get there safely. Are these low–hanging limbs covering the roads? Are there tight turns that will be difficult or impossible to make?
Look specifically at your site if you can and note the size, distance from the swimming pool or playground, and any other factors that go into your decision. Again, you don't want to cancel because you didn't realize the site was only 30 feet long when you have a 40-foot fifth wheel.
Why Are RV Parks So Overcrowded?
Campgrounds and RV parks are full because camping has exploded over the last few years. People want to get out and enjoy the outdoors. People want to explore nature and unplug. Camping can be a cheaper way of travel for some families, so they're taking advantage of the opportunity to spend quality time together.
The rising prices, non-refundable deposits, and changing cancellation policies may deter some people from camping. Still, the overall industry is booming as people seek to get away from life's day-to-day routine and stressors.
Is Making Advance Campground Reservations Worth It?
Some people have jobs that don't give them the freedom to know when they have to work and when they can take off a few days until the last minute. But if you can make advanced campground reservations, do it. This reduces the stress and worry of trying to find something a week or two before you want to go camping.
However, understand the cancellation policy and rules of that campground. If the non-refundable deposit is too much to lose, choose another location to spend the weekend. But you might have difficulty finding a campground that doesn't have a cancellation fee. It's just the way camping is today.
What do you think about this new campground rule? Let us know in the comments!
Discover the Best Free Camping Across the USA
To be honest with you, we hate paying for camping. There are so many free campsites in America (with complete privacy).
You should give it a try!
As a matter of fact, these free campsites are yours. Every time you pay federal taxes, you're contributing to these lands.
Become a FREE CAMPING INSIDER and join the 100,000 campers who love to score the best site!
We'll send you the 50 Best Free Campsites in the USA (one per state). Access the list by submitting your email below: