Who doesn't love saving money? A deal gets even sweeter if you get a quality product or experience. Harbor Freight is one option many consumers have turned to for decades to purchase tools and other equipment.
They have many locations and a reputation for budget-friendly pricing, but are they worth it? Do you get what you pay for at Harbor Freight?
Let's dive in!
What Is Harbor Freight?
Harbor Freight is a chain of 1100+ retail locations selling tools and equipment at discounted prices. You can often find items up to 80% less than competing brands. The company began in 1977 in Los Angeles, California, and has expanded to 48 states. It employs over 25,000 people.
Harbor Freight started when Eric and Allan Smidt opened Harbor Freight and Salvage, a mail-order tool business. In 1980 the company opened its first physical location in Lexington, Kentucky. They've quickly grown over the past several decades and have begun to offer exclusive brands like Icon, Bauer, Central Pneumatic, and Drill Master.
Despite their many locations, there may not be one easily accessible to you. If there's not a Harbor Freight near you, or you find online shopping more convenient, you can shop their online catalog, and they'll send items directly to you.
What Is Harbor Freight Known for?
People know Harbor Freight for its budget-friendly pricing and extensive tools and equipment offering. They've invested millions of dollars into testing and factories to design products that can compete with some of the top professional brands in the industry.
However, despite going toe-to-toe with the big brands, their products are a fraction of the cost.
Pro Tip: Go to Harbor Freight and stock up on these 5 Essential Tools for RV Living.
What Are the Benefits of Harbor Freight?
You can save a chunk of change by shopping at Harbor Freight. However, that's only one of the benefits of shopping there. The store has a no-hassle return policy and a 100% satisfaction guarantee. While it doesn't expect you to encounter any issues with its products, it's nice to know there are options.
In addition to a liberal return policy and satisfaction guarantee, the company has 1100+ locations. If you have an issue with a product you purchased from them, visit one of their retail locations, and they'll do what they can to correct the problem.
If you need another excuse to shop there, the constant promotions will do the trick. They're constantly offering coupons and sales that competitors often can't match. You can maximize your savings even more by using their Tools Credit Card.
What Are the Disadvantages of Harbor Freight?
While there are some solid reasons to shop at Harbor Freight, there are some things you should consider when making purchases. One major disadvantage is the quality isn't always up to par. When they get it right, they do a fantastic job. However, it can be unappealing when they swing and miss while creating a product.
Some of their budget-friendly tools and equipment don't do the job as quickly or easily as name-brand items. While it will help you save a few bucks, it'll likely cost you time and energy. You need to know that products will work when you need them.
They offer some inexpensive winches, saw blades, and welding machines, but these are items you want to use with confidence. You could be wasting your money by trying to save it.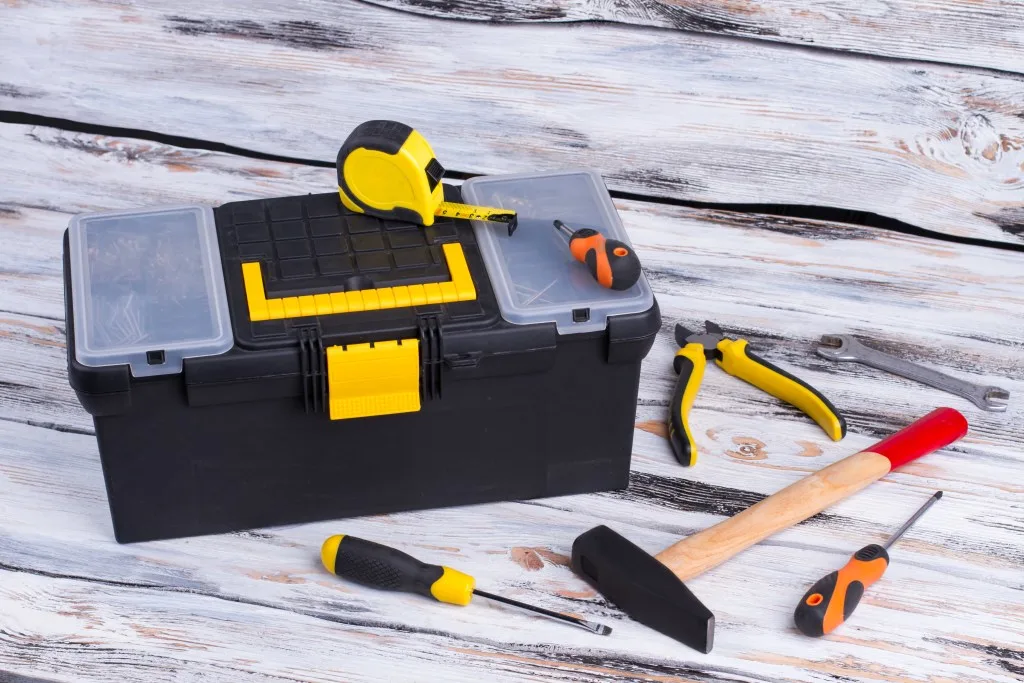 Do You Get What You Pay for at Harbor Freight?
You need to set your expectations appropriately when buying products from Harbor Freight. You can't expect the same quality and performance from products that cost a fraction of the price as the name brand or professional versions.
For the most part, they offer some quality products to meet the demands of average DIY and home repair projects. With some products at this company, you get what you pay for. Read plenty of reviews and do your research, especially before making a large purchase.
Do They Match Prices?
This company wants to guarantee that its customers get the lowest price possible. If you find the same item for sale at a lower price, bring the cost to the store's attention.
If possible, they'll adjust the price to help ensure you get the best deal. However, like most retailers, they can't match every price, especially if it's an online retailer. They typically handle each price match on a case-by-case basis.
Who Are Their Competitors?
Harbor Freight goes toe-to-toe with hardware and home improvement stores. Their most significant competitors include Northern Tool, Home Depot, Ace Hardware, and Lowes. While they may not have massive retail locations like some of their competitors, this company puts up a fight to earn business from customers. Their more than $5 billion annual revenue proves they're not afraid of the competition.
Pro Tip: Do you have these 11 Essential Camping Tools Under $11 in your camping kit?
Is It Worth Shopping at Harbor Freight?
Shopping at Harbor Freight can be an excellent way to save money, especially if you're not expecting professional-quality tools. If you're planning to use tools frequently, it may be worth spending more to buy premium quality brands.
However, most shoppers aren't likely to notice the difference between the products, and they'll get the job done. So if you need tools or equipment for your next project, stop at a Harbor Freight and enjoy the savings!
Will you use Harbor Freight for your next DIY project? Tell us your thoughts in the comments!
Discover the Best Free Camping Across the USA
To be honest with you, we hate paying for camping. There are so many free campsites in America (with complete privacy).
You should give it a try!
As a matter of fact, these free campsites are yours. Every time you pay federal taxes, you're contributing to these lands.
Become a FREE CAMPING INSIDER and join the 100,000 campers that love to score the best site!
We'll send you the 50 Best Free Campsites in the USA (one per state). Access the list by submitting your email below: