A recent video by popular YouTubers got us thinking about the written and unwritten rules of RV park etiquette. As new owners of an RV park, the RV Odd Couple lament the P.I.T.A. campers in their video.
Motorhome camping is experiencing dynamic growth. As a result, new campers need to know the ins and outs of campground etiquette.
We'll look at the do's and don'ts to be aware of when staying in a campground, RV park, or resort.
Ready? Let's go!
Inconsiderate Campers Need RV Park Etiquette Training
Having recently purchased an RV park, the RV Odd Couple now has a good list of poor etiquette examples. And they even admit they used to behave badly at times.
They realize that the rules other RV park owners put into place are for two main important reasons: the safety and enjoyment of the campers. Plus, insurance companies often require certain rules to maintain coverage.
The "People"
Mercedes starts by venting about "the poopers." You'd think she's talking about people who don't pick up their dog's poo. The scary thing is she's including people who decide going to the bathroom outside in a public campground is okay.
John actually caught a man squatting outside his very nice (obviously has a toilet) rig one day. Plus, their campground has full bathroom facilities. Crazy!
The couple seems equally infuriated by the "I'm the most important RVer." This selfish, self-absorbed person thinks the rules are only for others.
The "my problem is your problem" person falls into a similar category. Mercedes defines these people as ones who expect RV park owners to help them install items or repair issues in their rigs, help them pull into their spot, and set up their hoses.
"The just show-upper" person arrives without a reservation, demanding a space. Then gets upset when the park doesn't have a spot for them. These people also seem to think John and Mercedes are good friends and expect them to hang out.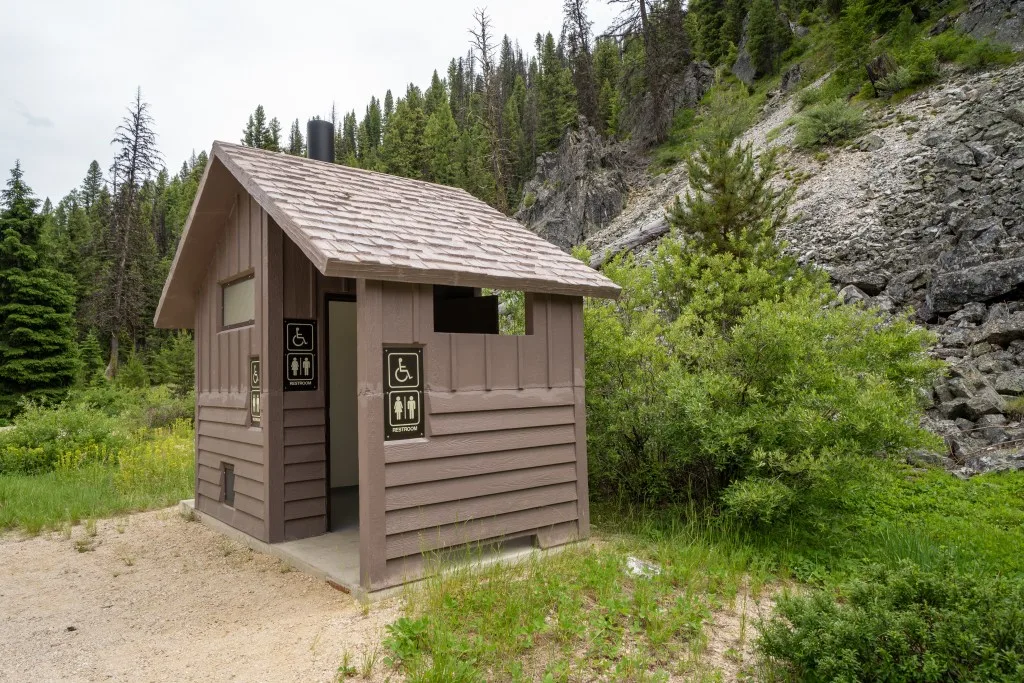 What Angers Them the Most
John certainly gets angry with the "bad drivers," people who speed or ignore cones, signs, and other barriers. As result, they're either putting other people, especially children, in danger or causing damage to the property. The RV Odd Couple says about 50% of the campers in their park are bad drivers.
Protecting the children is so important to them that they will evict you from the park on your second speeding infraction (with a refund if due.)
Their point is to use common sense and think about other people, not just the park owners and staff, but your fellow campers too. We've gathered a little more information for you about RV park etiquette.
What Are the Top RV Park Etiquette Rules?
Everyone wants to have a good time when spending time at an RV park. And campers can do many simple things to show respect and courtesy to others.
But there are three main etiquette rules to remember when staying in an RV park or resort. Let's examine each and learn the various things we can do to maintain these.
Be Safe
The first thing to be aware of is safety. When entering the campground, drive slowly and remain alert. Kids often ride bikes and scooters or play tag and can pop out from numerous blind spots.
Once you're set up in your designated space, knowing how to be safe during your stay is essential.
The most crucial campground etiquette to follow when camping is fire safety. This rule helps to keep you, other campers, and the surrounding community safe.
When you get to the campground, find out if there's a burn ban. The ranger or campground host will have that information. Watch for signs alerting you to fire danger levels or burn bans as you enter the area.
Be aware of ongoing drought or dry weather with high winds. It's incredibly hazardous to start a fire in these conditions. It's an excellent idea to check online or call ahead to see if there's a burn ban in the area before hitting the road.
Always monitor your campfire. It only takes a tiny spark to start a fire. Also, be sure to use designated campfire rings provided at most campgrounds. Many RVers use propane fire pits, which are often allowed when burning wood isn't.
If the campground allows charcoal grills, keep an eye on that too. And before going to bed, make sure your campfire is completely out. Use enough water or sand so no embers can blow into the surrounding area.
In addition, you should be aware of wood-gathering rules. There are different firewood collection rules in the various public and private campgrounds. Some places don't allow you to collect downed trees, while others do. Some even have firewood collection seasons. But none of them allow you to cut down trees.
Keep It Clean
When using shared RV park facilities like bathrooms and showers, it's good etiquette to treat them like you would at home. Don't leave toilet paper on the ground, and turn off faucets to conserve water. Don't leave anything in the campground shower. These facilities are maintained by park staff or volunteers, so treat them with care.
When it comes to your campsite, follow these tips to keep it clean. These may be obvious to most, but some have no clue.
Pick up any trash you find at the campsite and understand the campground's trash pickup or pack-out policy. Don't throw trash like cans, bottles, or tin foil in the fire pit.
Properly store food at night, especially in bear country. If you're cooking outside, clean all your utensils and place all trash in approved waste bins. Keeping the food inside your RV or in bear-resistant food storage is generally safe.
Nobody wants your old grease, or worse yet, discharge from your sewer hose where they eat. So don't put charcoal grills and sewer hoses on the picnic table.
Speaking of sewer hoses, ensure they're correctly attached or secure and not leaking. You don't want to have a sewage spill when trying to enjoy yourself and nobody else wants to clean it up after you're gone.
Be Respectful and Courteous
We suggest a couple of common sense rules for noise etiquette at an RV park.
Know and respect the park's quiet hours. Only run your generator during non-quiet hours. This is typically 10:00 pm to 8:00 am. If you have kids, remind them to keep their voices down early in the morning and near other campsites.
During quiet hours, keep the volume on your television, music, and voices lowered. If you have a dog that can't stop barking, bring it inside the RV until it's calm. And if you arrive late, keep your volume low when parking and setting up.
What RV Park Etiquette Rules Are Commonly Overlooked?
Some of the rules and etiquette are unwritten and often overlooked. Many of these are ignored, but there are a few to watch out for.
The first that comes to mind is to keep quiet when someone is setting up camp. Sure it's a fun pastime to watch someone trying to back a trailer or motorhome into their camp space.
But please avoid distracting other RVers as they're setting up or departing. This isn't the time to socialize. Setting up an RV at a campground requires a lot of focus and time. If someone wants to talk to you during set up or departure, ask them to wait until you're done.
Unfortunately, dog owners sometimes must be reminded of certain overlooked rules. For example, never let your dog run free. They should always be on a leash and under your control when outside.
This isn't just for your pet's safety but also for people and other dogs. When we travel, we put our dogs in new places with new people, and possibly new triggers.
Your dog may not be aggressive, but other dogs might. You can control the situation better by keeping your dog leashed and close.
Be Aware and Be Polite
Ultimately, we all want to have a good time when camping. And we can be good RV park neighbors by following simple etiquette. Use common sense, have some respect, and remember that other campers are trying to enjoy themselves too. Travel safely, and we'll see you down the road!
Discover the Best Free Camping Across the USA
To be honest with you, we hate paying for camping. There are so many free campsites in America (with complete privacy).
You should give it a try!
As a matter of fact, these free campsites are yours. Every time you pay federal taxes, you're contributing to these lands.
Become a FREE CAMPING INSIDER and join the 100,000 campers who love to score the best site!
We'll send you the 50 Best Free Campsites in the USA (one per state). Access the list by submitting your email below: