A snowbird is a person who travels south for the winter. It's a genius idea and it's not just for RVers. Many homeowners migrate south as well.
It's not all butterflies and rainbows, though. Certain things could make or break your experience.
But we're here to help you avoid the headaches, hassles, and hang-ups that could ruin your winter retreat. We're looking at the seven deadly sins of snowbirding.
Let's dive in!
What Is Snowbirding?
Snowbirding is moving from one location to another to enjoy milder winters. Typically, snowbirds will travel from the northern US and Canada, where winters are frigid and miserable, to areas such as Florida, Southern Texas, southern Arizona, Southern California, and Mexico, where temperatures are mild.
Like the migratory pattern of some birds that fly south for the winter, these travelers leave the North for a period to enjoy the health benefits and pleasant weather of certain southern locales.
What Is the Average Age of a Snowbird?
Usually, snowbirds are retirees who don't have to juggle a work schedule to leave the northern states. Some snowbirds may work remotely, but the vast majority of them are retired and over the age of 55. This is why many RV parks in states like Arizona have established themselves as 55+ campgrounds.
This age qualification shows snowbirds that these particular locations are dedicated to providing long-term stays and comfortable accommodations for retirees. Families or younger travelers who don't meet this age qualification aren't usually permitted to book a reservation. However, some allow a certain percentage of people under 55.
How Do People Afford Snowbirding?
Like many people who travel frequently, snowbirds are often asked how they can afford to leave their homes and travel to another location for half the year. Retired snowbirds live off their pension, savings, investments, and social security. As with remote workers, it doesn't matter where they live; the same amount of money is coming in.
Many of these folks have paid off their homes and don't have the added cost of a mortgage to pay each month. They aren't just starting out with a 30-year fixed mortgage. They've paid off their homes and can enjoy traveling whenever they like without worrying about covering this large bill.
Others rent out their homes during the months they aren't living there. Snowbirds who live in popular winter recreation areas like the ski slopes of the Northeast can rent out their houses a few times a year to earn extra income or cover their mortgage if they still have one.
7 Deadly Sins of Snowbirding
If you're contemplating the snowbird lifestyle, there are a few cautions. These seven deadly sins of snowbirding can make this lifestyle difficult and less enjoyable. It may sound grand and glorious, but if you fail to book your reservations early or have a utopian view of what life will be like, or fail to save for unexpected expenses, snowbirding may turn from a dream into a nightmare.
1. Trying to Make Last Minute Lodging or Camping Reservations
During the winter months in popular locations, making lodging or camping reservations less than six months in advance is extremely difficult. Some campgrounds and resorts are booked up to a year in advance.
You're competing with thousands of other travelers who want to stay in that location. So make your reservations as far in advance as possible if you want to make sure you have a place to stay.
2. Not Choosing a Place That Fits Your Lifestyle
Not only is making reservations early essential to the snowbirding lifestyle but choosing the right location to spend three and four months of the year is just as important. If having kids running around will bother you, it's best not to choose Florida. Stick with 55+ campgrounds in southern Texas or southern Arizona.
If you're seeking attractions, shopping opportunities, and dining options, choose a place to accommodate your desires. If you don't, you'll be just as miserable as in sub-freezing temperatures and 18 inches of snow in Michigan.
3. Using Snail Mail for Bills
Snowbirding will be stressful if you still use snail mail to receive your bill. Not all campgrounds will accept USPS. So, sign up for a mail service like America's Mailbox and plan on sending all of your bills there. However, you'll still have the hassle of having mail forwarded to them, then scanned.
This may delay your payments, and you could end up with late fees. It's much easier to switch to eBills or electronic payments. Sign up for notifications on your phone or by email when payments are due. Then you won't have the stress of receiving snail mail on time.
4. Thinking the Weather Is Going to Be Perfect Everyday
Snowbirds like to chase 70 degrees. The problem with this idea is that the temperatures, even in popular winter locations, can still get below 40 degrees at night or above 80 degrees during the day. If you're heading out during your first year, it's essential to taper your expectations.
It will not be sunshine, warm breezes, and beautiful sunsets every day. You'll experience fog, thunderstorms, rainy days, and the whole gamut of weather patterns. You might escape freezing temperatures and snow, but don't expect perfect weather every day.
5. Not Anticipating Unexpected Expenses
Whether you're a snowbird or a weekend warrior, owning an RV leads to unexpected maintenance and repair costs. This is just part of the RV lifestyle. If you don't plan ahead for these high expenses, your snowbirding experience can easily be ruined. Replacing tires or sending your motorhome to the shop can lead to thousands of dollars of repairs.
Have a budget line item for these costs and set aside money every month. The unexpected nature of tire blow-outs, slide malfunctions, and water leaks might be frustrating, but at least you won't have the added stress of figuring out how to pay the bill.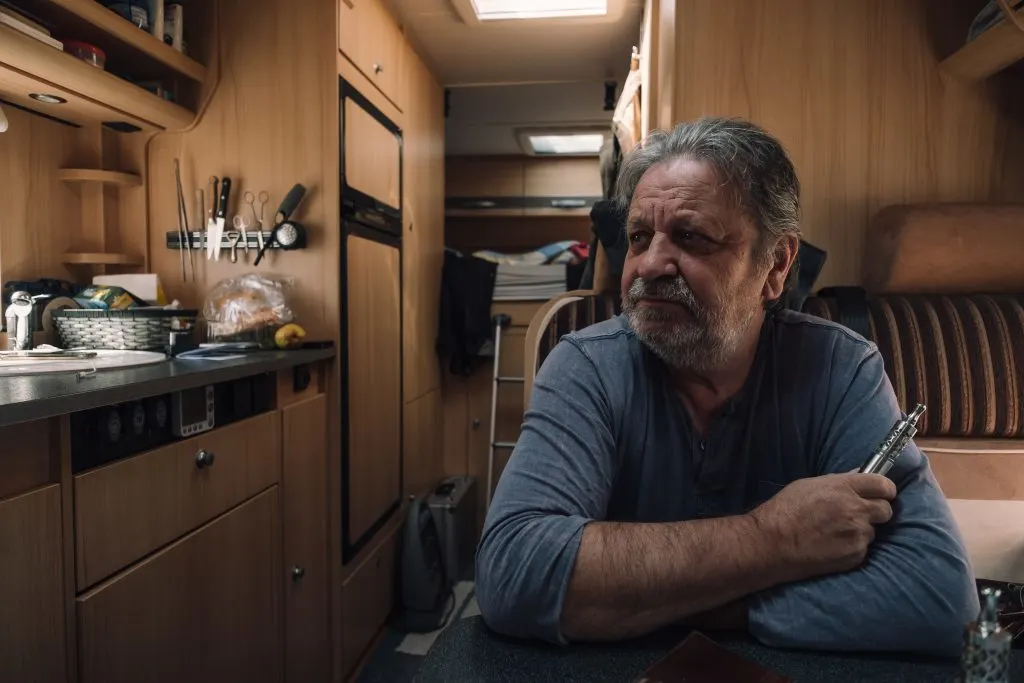 6. Trying to Do Too Much the First Year
Like having an idyllic image of the weather, new snowbirds can also fall into the trap of trying to do too much. The National Parks of Southern California will be there next year. The history museums of the indigenous people of Arizona will be there the following year. Disney and Universal Studios aren't going anywhere.
So don't plan too much adventure that first year. Figure out your top few things you want to do, and then leave the rest for the next winter season. Otherwise, your snowbirding experience will be exhausting.
7. Forgetting to Mingle and Meet New Friends
Thousands of people migrate to the south during the winter. Use this to your advantage. Make new friends, attend campground activities and events, and invite your neighbors to an evening campfire.
Traveling can be lonely when you're away from home, family, and friends. Don't snowbird alone. Get out there and meet other people living the RV lifestyle. Listen to their stories and get suggestions for other places to visit and things to do.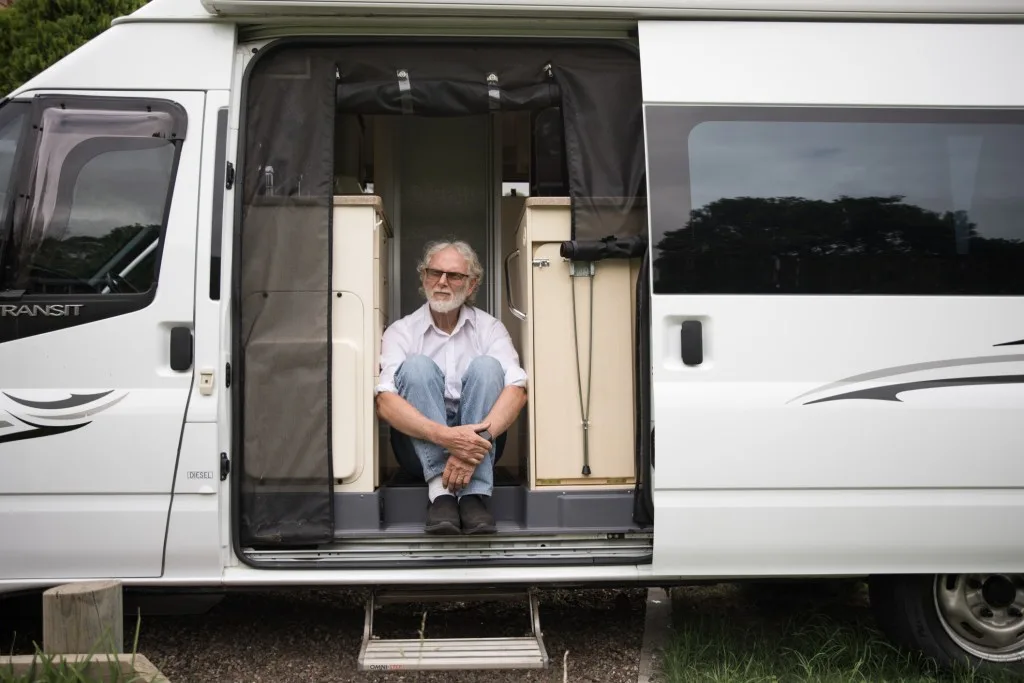 Is Snowbirding Worth It?
The season can be depressing and lonely when winters consist of one blizzard after another. Especially for people who don't want to hit the ski slopes or snowmobiling trails, living in northern states or Canada means being cooped up for four months or more. Heading south to enjoy milder temperatures can lead to a more active lifestyle, which is healthier physically and mentally.
So if you want to escape frigid winters and mounds of snow, snowbirding may be the answer. You'll meet others from all over the country who are also enjoying this lifestyle. You'll see natural beauty from beaches to mountains to canyons. And you'll stay active by hiking, biking, wildlife viewing, and more.
Discover the Best Free Camping Across the USA
To be honest with you, we hate paying for camping. There are so many free campsites in America (with complete privacy).
You should give it a try!
As a matter of fact, these free campsites are yours. Every time you pay federal taxes, you're contributing to these lands.
Become a FREE CAMPING INSIDER and join the 100,000 campers who love to score the best site!
We'll send you the 50 Best Free Campsites in the USA (one per state). Access the list by submitting your email below: