Finding a place for a quick overnight park is becoming increasingly difficult due to constantly changing local rules and regulations.
While some areas were once very hospitable to those needing to park overnight, that's no longer the case. If you're desperate for a spot to park for the night and see the glow of an H-E-B sign, you might think their empty parking lot could be the perfect place to crash for the night. But can you park overnight at H-E-B?
Let's find out!
What Is H-E-B?
With nothing more than $60, Florence Butt opened what would become the Texas-based H-E-B grocery chain. While her son, Howard Butt, was a rising preacher on the weekends, he spent his weekdays crossing the Lone Star state to expand the grocery chain across the state and into much of what we know it as today.
This large grocery store chain has various famous and high-quality private-label food items. You'll find staples like peanut butter and flour, but you'll discover Texas-shaped tortilla chips, sangria-flavored sodas, and white bread with the crusts already cut off. You never know what you'll find when you walk up and down the aisles of an H-E-B.
How Many H-E-B Locations Are There?
There are more than 420 stores located all over Texas and Mexico. The store employs more than 145,000 Partners, how they refer to their employees. Many find the uniqueness of each location to be one of the best and worst things about the grocery chain.
The stores cater to the demands of the local community. In college towns, you'll find plenty of options for cheap beer and frozen pizzas. However, in more family-friendly neighborhoods, you'll find craft beers and a variety of organic produce.
Pro Tip: Don't get stuck without a spot to camp for the night. Use this Campendium tutorial on How To Find Camping Near Me?
Can You Legally Sleep Overnight in Your Vehicle?
The rules and regulations for sleeping overnight in your vehicle vary from one location to the next. Some communities still show hospitality to those needing a place to park and sleep overnight.
However, they're becoming increasingly less common. You'll want to check the local rules and regulations for the area before getting too comfortable in your vehicle for the night.
Can You Park Overnight at H-E-B?
H-E-B has no official statement regarding customers parking overnight in their lots. Like many businesses, they leave it up to the individual store locations to make these decisions. However, stores in an area that prohibits overnight parking must follow local rules and regulations. The store cannot allow individuals to stay overnight in their parking lot if local laws and regulations forbid it.
As a result, you'll need to get permission from the store to park for the night. It's a good idea to call before you arrive so you don't go out of your way or waste your time if the store has a blanket policy that prohibits overnight parking.
Ask to speak to a manager when calling and explain your situation. Let them know you'll be arriving late and leaving early and that you won't cause a scene or any trouble. If you have decent negotiating skills, you may be able to talk them into allowing you to stay.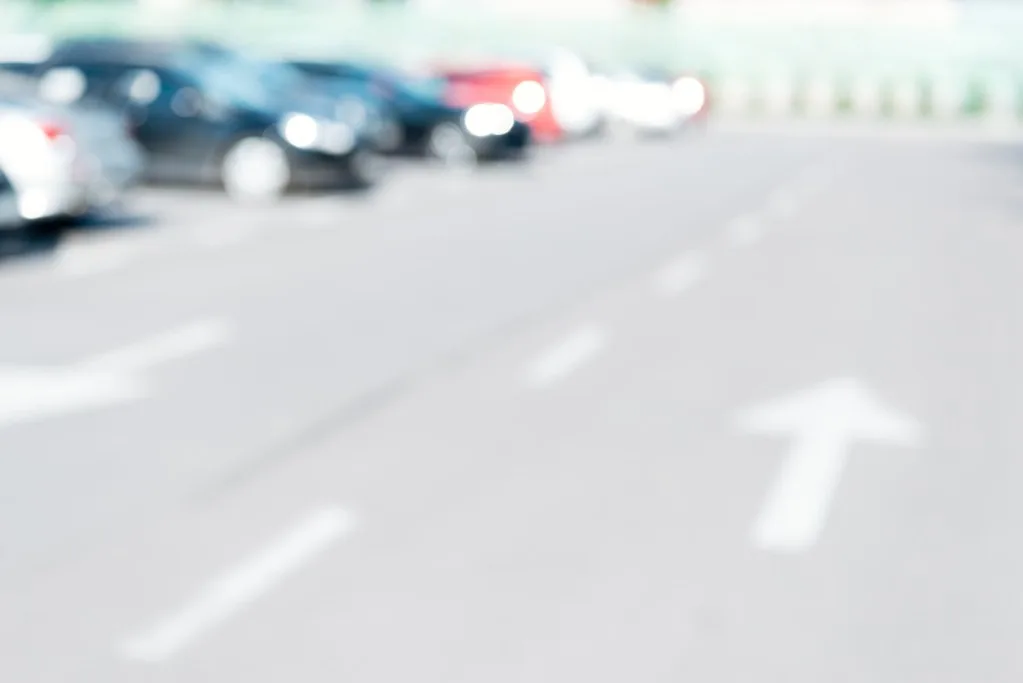 Tips for Parking Overnight
When it comes to parking overnight in places, there are a few tips that we think are important to ensure you have a smooth experience. Let's take a look at our best tips for overnight parking.
Always Get Permission
While it may feel like community space, retail parking lots are private property. As a result, you should never park in them without first obtaining permission from the proper authorities. You could receive a knock on your vehicle window or door while you're sleeping if the property owner complains or law enforcement notices your suspicious vehicle.
When getting permission, ensure the person approving has the authority to grant your request to stay. You don't want to ask any high school student stocking the store shelves if you can stay in the parking lot for the night. They likely have no authority to grant such a request.
You should head to customer service and request to speak with a manager. If one isn't available, they'll be able to point you in the direction of someone in a position of authority.
Limit How Long You Stay
Staying too long in a spot is taking advantage of the store's generosity. As a result, you should limit your stay to a single night. Arrive as close to the sun setting as possible and leave as soon as possible in the morning after the sun rises. A sufficient amount of light is vital to help you see when parking for the night and learn the lay of the land where you'll be staying.
Leave No Trash or Waste
One of the primary reasons that many communities are changing their rules and regulations for overnight parking is because of the trash and waste left behind. We've seen some retail parking lots frequented by nomads passing through, littered with debris. Those staying at these spots somehow can't clean up after themselves and ensure they gathered all their items when they leave.
Unfortunately, some of the worst offenders leave behind human waste in bottles or on the ground. There is no excuse for this, and we don't blame communities for quickly changing overnight parking restrictions in areas where this type of misconduct and rude behavior is happening.
Stay out of the Way
Wherever you're parking, you want to be out of the way and not impede the normal flow of traffic in the parking lot. Find a spot towards the back of the lot where you can park and not bother any shoppers or delivery vehicles that will likely be coming and going from the store throughout the night.
Stay Safe
Safety should be your top priority no matter where you're parking. You need to do some research on the area to know whether or not it's safe or not. However, no matter what your research tells you, we always encourage travelers to trust their gut regarding safety.
If you feel uneasy about an area, pack up and leave immediately. You never know what kind of seedy behavior could occur in the parking lot in the middle of the night. If you need to leave, do so quickly and quietly.
Pro Tip: Avoid staying at these 7 Risky Places People Camp Overnight and stay at H-E-B instead.
Shop and Park Overnight Wisely
Even if you can't park overnight, H-E-B is a fun place to experience. If you're traveling in an RV or other large vehicle, check Google Maps and plan how you'll get in and out of the parking lot. Go in and walk the aisles and see if you can find a great addition to your supply of road trip snacks or even your next meal. As we said, you never know what you'll put into your shopping cart at H-E-B.
Discover the Best Free Camping Across the USA
To be honest with you, we hate paying for camping. There are so many free campsites in America (with complete privacy).
You should give it a try!
As a matter of fact, these free campsites are yours. Every time you pay federal taxes, you're contributing to these lands.
Become a FREE CAMPING INSIDER and join the 100,000 campers that love to score the best site!
We'll send you the 50 Best Free Campsites in the USA (one per state). Access the list by submitting your email below: