The restaurants in New Orleans are legendary. If you've ever visited the city, you've probably struggled to decide where to eat. With so many options, how do you begin to choose?
Although you won't hit every iconic New Orleans restaurant in one trip, you can start on the right foot. Whether you're looking for casual fare or a fine-dining experience, the Big Easy has it all.
Read on for our picks for the top five New Orleans restaurants that can't be missed.
Let's roll!
What Is the New Orleans Restaurant Scene Like?
The New Orleans food scene is unlike anywhere else. The city's incredible cuisine reflects its unique, multicultural history. Many critics agree that some of the best restaurants in the world are located in the "Paris of the South."
New Orleans is most famous for its Creole cooking. Iconic dishes like crawfish étouffée, shrimp creole, and chicken and sausage gumbo are known across the country and even internationally. Spicy, flavorful Cajun dishes are also hugely popular.
But the Big Easy isn't just about Creole and Cajun food. Within the city limits, you can find some of the best standard American, French, and Italian food in the US. Culinary explorers can also discover festive jazz brunches, coffee and beignets at Cafe du Monde, microbreweries, and one-of-a-kind food festivals.
With all these choices, picking a place to eat on your Louisiana vacation might feel impossible. If you're overwhelmed, never fear! We put together a list of five can't-miss New Orleans restaurants that won't disappoint.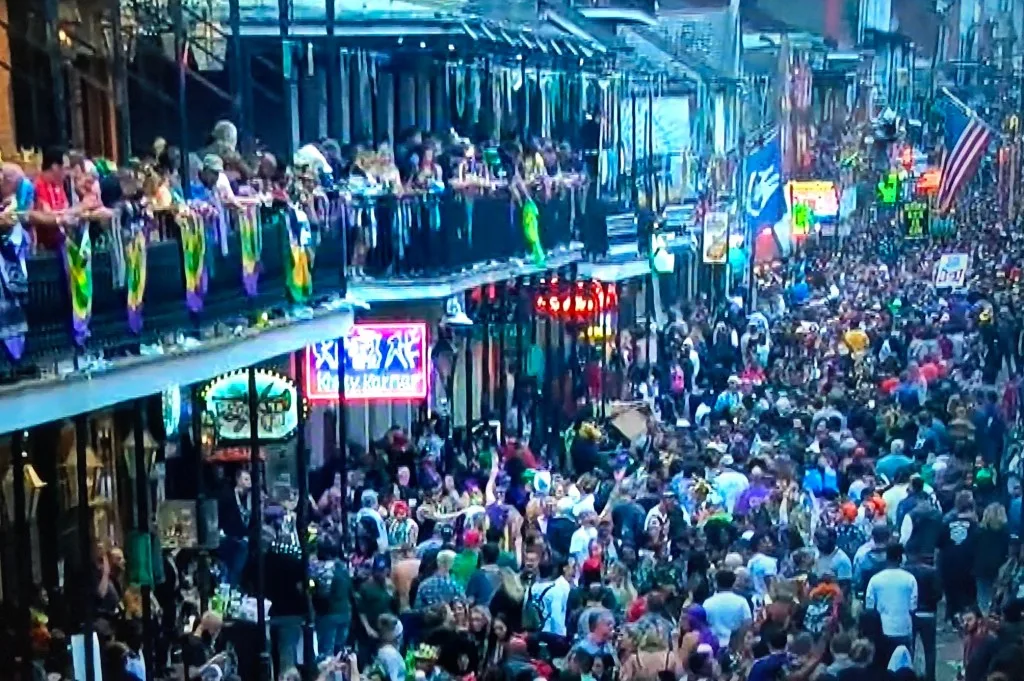 #1 Dooky Chase's
Dooky Chase's began in 1941 as a sandwich shop where patrons could buy lottery tickets. It was a popular meeting place for thinkers and civil rights leaders like Dr. Martin Luther King, Jr. Thanks to the vision of Edgar Dooky Chase, Jr.'s wife, Leah Chase, the eatery eventually transformed from a sandwich shop into a sit-down restaurant. Mrs. Chase was the restaurant's executive chef until she died in 2019.
Dooky Chase's remains a hotspot in the Treme neighborhood of New Orleans. Patrons can enjoy an authentic Creole meal in a luxurious atmosphere.
Because Dooky Chase's was also the first gallery in the city dedicated to Black artists, the dining room walls feature paintings and other works by contemporary creators. The restaurant has hosted famous guests like Jay-Z and Beyoncé, Duke Ellington, Ray Charles, and Barack Obama.
This fine dining spot offers an extensive seafood menu with traditional staples like shrimp Clemenceau, shrimp Creole, and Louisiana redfish. The signature Dooky's Seafood Platter includes fried servings of shrimp, oysters, fish, and stuffed crab.
If you're in the mood for something different, you can opt for braised duck or veal. Authentic southern desserts like praline bread pudding and peach cobbler round out the tasty menu.
#2 Commander's Palace
Commander's Palace is located in New Orleans's beautiful Garden District. This part of the city is known for its historic mansions and beautiful tree-lined streets. Commander's Palace fits right in. The restaurant's appearance is chic with its turquoise-and-white-striped awnings and old-fashioned gas street lamps.
The eatery, named after the original owner Emile Commander, opened in 1893 as a saloon. The property changed hands multiple times until the Brennan family purchased it in 1969. The Brennans renovated and redecorated the building, updating it to its current appearance. Many famous chefs like Emeril Lagasse, Paul Prudhomme, and Meg Bickford have called Commander's Palace home.
The menu includes traditional dishes like crab cakes and gumbo. But customers looking for "Haute Creole" food can enjoy upscale entrees, including cast iron-roasted delicata squash or a Tasso brined pork chop. The dessert menu also features southern staples alongside fancier items like crème brûlée.
And the best part? Commander's Palace shares some of its signature recipes on its website, even promising to hunt one down for you if there's a specific dish you love!
#3 Antoine's
One of the best-known restaurants in New Orleans, Antoine's Restaurant is still family owned and operated after nearly 200 years. Antoine Alciatore opened the restaurant at age 18 after immigrating to the US from France. After moving a few times, the current location in the French Quarter began operating in 1868. Alciatore died in 1874, but his descendants kept his cooking alive.
This famous eatery is renowned for its French and Creole cooking. But its biggest claim to fame might surprise you! Alciatore's son, Jules, invented Oysters Rockefeller and its incredibly rich sauce in that very kitchen. Despite being reproduced numerous times by other establishments, Antoine's is the only restaurant that serves the original recipe.
Antoine's delicious menu offers several traditional Creole dishes. But you can also order French classics like fish Almondine or escargots. The restaurant frequently offers prix fixe menus for folks who can't decide among all the tasty options. The menu's dessert section is nearly as long as the entree section and features uncommon treats like Baked Alaska.
#4 Mother's
It's clear by now that New Orleans has no shortage of fine-dining restaurants. But if you're looking for a more laid-back atmosphere with food that's still delicious, make sure Mother's is on your list! The Landry family opened this casual spot in 1938, primarily serving po'boys to local dock workers and laborers.
During World War II, the restaurant also became a haven for Marine Corps service members, as many of the Landry children themselves had enlisted.
Brothers Jerry and John Amato purchased Mother's from the Landrys in 1986. They made a point to keep signature menu items while adding Cajun standards like jambalaya and shrimp Creole. The Mother's website offers online recipes for some of their most famous dishes. There's also a dictionary of terms for those who might not know what a "Ferdi Special" or "debris" refer to!
Mother's serves their full menu, including breakfast, all day. Breakfast options range from American standards like egg biscuits to étouffée omelets. Customers can try one of their famous po'boy sandwiches "dressed" with cabbage, pickles, mayo, and Creole and yellow mustards. Plates with Creole and Cajun favorites are also available.
#5 Willie Mae's Scotch House
Willie Mae's Scotch House is the place to beat for visitors who want some old-fashioned home-style cooking. This 6th Ward eatery began in 1957 as a bar before transforming into a combination bar, beauty salon, and barber shop.
When the salon and barber shop closed in the 1970s, bar patrons pushed for a restaurant to take their place. Willie Mae's has been serving delicious fried chicken and southern sides ever since.
Willie Mae Seaton won a James Beard Award in 2005 for her incredible recipes, taking the restaurant's local fame across the country. Hurricane Katrina brought devastation to the eatery shortly after.
But thanks to nonprofit assistance, Willie Mae's got back on its feet, receiving even more praise and media attention from the Food Network and the Travel Channel. Today it's run by Willie Mae's great-granddaughter, Kerry Seaton Stewart.
Customers can dig into a fried chicken platter or fried chicken sandwich made with the original recipe. Fried catfish, fried shrimp, and a seafood platter are also on the menu. The list of incredible sides is long and includes favorites like red beans, fried okra, candied yams, and cornbread muffins. For dessert, you can order a white chocolate bread pudding with rum sauce…yum.
Eat Your Way through the Big Easy!
New Orleans is probably as famous for its food as it is for its jazz and history. In a place with so many cultures and traditions, it's no surprise there's no shortage of incredible cuisine. This list doesn't even begin to cover all the possibilities! From Michelin-starred restaurants to casual po'boy and fried chicken joints, there's something for everybody in the Crescent City.
Discover the Best Free Camping Across the USA
To be honest with you, we hate paying for camping. There are so many free campsites in America (with complete privacy).
You should give it a try!
As a matter of fact, these free campsites are yours. Every time you pay federal taxes, you're contributing to these lands.
Become a FREE CAMPING INSIDER and join the 100,000 campers who love to score the best site!
We'll send you the 50 Best Free Campsites in the USA (one per state). Access the list by submitting your email below: