The first time you see an upside-down pineapple at an RV campground, you may not have thought twice about it. But once you start noticing them everywhere, you'll realize it's more than a coincidence.
Whether an illustration or an actual fruit, the symbol is a signal between members of a particular "alternative lifestyle." Once you know what they mean, you may find yourself blushing at the sight of them.
Today, we're talking about the hidden meaning of this symbol hiding in plain sight.
Let's jump in!
What Is the Traditional Meaning of a Pineapple?
Pineapples are native to the area around the border of Brazil and Paraguay. Indigenous people grew them throughout South and Central America. Christopher Columbus is the first known European to try pineapple.
As Europeans began exploring more of the Americas, they noticed indigenous people who hung pineapples at the door were friendly. The fruit went on to become associated with hospitality. When the Portuguese brought it back to Europe, they were a sensation. Nobles went to great lengths to grow them in greenhouses.
Pineapples were expensive to import, and the cost of growing them in Europe was no cheaper. Offering the tropical fruit to guests or sending them to friends became a symbol of wealth as much as hospitality. Political cartoonists in the early 19th century used them to show extravagance.
These days, pineapples are abundant. Even so, they are still commonly used in décor, especially in the hospitality business, to create a welcoming atmosphere. The next time you're at a resort, you may notice pineapples carved into wooden features or featured in paintings.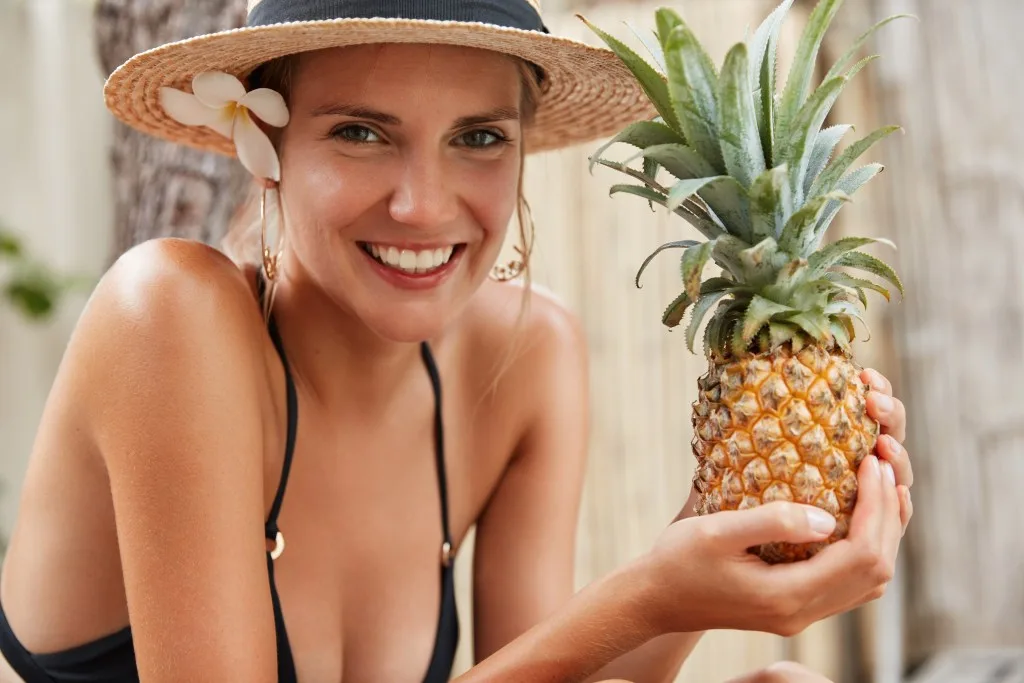 Some people may feel the urge to fix a flipped picture. The upside-down pineapple is a symbol of a different kind of hospitality. Swingers use the upturned fruit to signal that they are interested in a partner swap.
Swinging, or partner-swapping, is a social practice where couples agree to trade sex partners for the evening. Others prefer to engage in group play. While those with traditional views may see this as cheating, partners in the lifestyle consider it a bonding experience.
Not everyone is aware of the other meaning behind pineapples. Making too many assumptions can lead to an embarrassing situation. Even if the couple wants to swap partners, it's not a free pass for bad behavior.
You should still approach with the same respect and care you would with any other relationship. Swingers thoughtfully reach out to each other and focus on good communication to ensure everyone enjoys themselves.
Many assume swingers are couples on the rocks, trying to save the relationship. The truth is more complex. Successful partners are happy and feel secure with each other. They just want to explore new things together.
Pro Tip: We uncovered the Suspicious Meaning of Pink Flamingos. The meaning may shock you!
Is Swinging Popular in America?
According to a survey by Bedbible Research Center, 2.4 million Americans identify as active swingers. In other words, about 1.1% of the population between 18 and 80 may set out an upside-down pineapple. More than 8 million Americans have tried it.
If you're looking for a swinger's club, Portland, Oregon, has the most at 39. That doesn't mean it's where you'll find the most people swapping partners. One out of 40 people in Delaware identifies as a swinger, the highest per capita rate in the US.
Many couples reported being happier after agreeing to swap partners. According to a study published in The New Monogamy, most couples who tried swinging were happier afterward, especially those that were unhappy beforehand. Couples reported feeling more attracted to their partner after having a nonexclusive sexual experience.
Swinging isn't for everyone. It also comes along with some risks. Up to 55% of older swingers have an active sexually transmitted infection.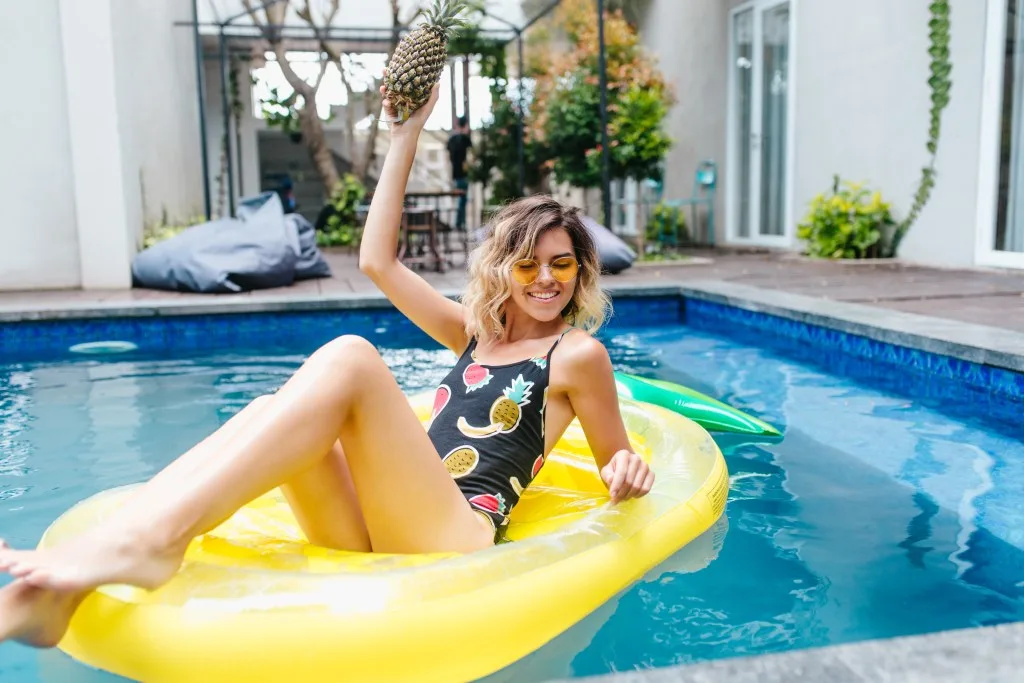 Where Are Upside-Down Pineapples Displayed?
Swingers use their calling card both at home and while traveling. You might see an inconspicuous pineapple turned upside-down near a mailbox or by someone's front door. This could mean the homeowner is hosting a swinger's party.
They are widespread on cruises, where you may see a picture of one stuck on a cabin door. Some cruises are even dedicated to the lifestyle, where couples can meet like-minded people and make new connections.
Many swinger couples enjoy the RV lifestyle. When they set up at a campsite, they may place the fruit on their patio as a subtle invitation. It may be sitting right next to the old-school pink flamingo figures.
Pro Tip: Turn your pineapple into a delicious drink with one of these 7 Best Summer Cocktails for Camping recipes.
Do Flamingoes Mean the Same as Upside-Down Pineapples?
While many people may be drawn to the throwback style of pink flamingos, others associate them with the swinger lifestyle. However, they aren't as common as other symbols, such as black rings or the upside-down pineapple.
The flamingo is more popular where the swinger and the RV lifestyles intersect. For example, you likely wouldn't see them hanging on a cruise ship cabin like a pineapple.
Not everyone with flamingo statues is into swinging. If someone on your block suddenly has a herd of the kitsch statues on their lawn, it could just as easily be a prank. "Flocking" someone's yard was a popular prank for a time. Unlike toilet papering someone's house, cleaning up is a lot easier. However, it can be a lot easier to misinterpret.
Conclusion
For many people, the topic of swinging is taboo. Because there are a lot of misconceptions about the lifestyle, it's best left out of polite conversation.
That's why the community has devised strategies to call out to each other. This minimizes the awkwardness of approaching someone who isn't interested in partner swapping and maximizes the chance of meeting new people.
Now that you know what the upside-down pineapple means, it might feel like someone is giving you a knowing wink. You won't get any judgment from us if you decide to put up one of your own.
Discover the Best Free Camping Across the USA
To be honest with you, we hate paying for camping. There are so many free campsites in America (with complete privacy).
You should give it a try!
As a matter of fact, these free campsites are yours. Every time you pay federal taxes, you're contributing to these lands.
Become a FREE CAMPING INSIDER and join the 100,000 campers who love to score the best site!
We'll send you the 50 Best Free Campsites in the USA (one per state). Access the list by submitting your email below: