You can't consider RVs without thinking of the classic Winnebago. We dream about family road trips and camping in this quintessential camper brand.
They might be one of the most famous brands, but are they worth the hype?
We've compared Winnebago with five top RV brands, so you can decide.
Let's get started!
The History of Winnebago
In 1958, Forest City, Iowa, desperately needed jobs, so John Hanson decided to manufacture RVs. He had just $100 to his name and over $40,000 in debts. Hanson wanted to build his campers using the assembly line method made famous by Henry Ford. The name Winnebago came about in 1960, and they changed RVs forever.
This company added carpets, closets, and even shower cubicles to make their vehicles homier than the competition. They began releasing RVs in 1966, offering campers from 17 to 27 feet in length. Throughout the years, Winnebago has seen many ups and downs throughout its 60 years in business. Hanson continued to manage the company himself until he died in 1996.
With the excitement about the great outdoors throughout 2020, Winnebago has recently seen a surge in business. In 2022, the company continued to gain popularity.
What Types of RVs Does Winnebago Make?
This versatile company offers possibilities for everyone. They provide varying price points and even options for increased accessibility, including wheelchair lifts, tie-downs for mobility devices, and accessible bathrooms.
Their class A models start at $188,241 and range from 30 to 35 feet. Winnebago also offers class C model RVs starting at $136,075. These smaller mobile homes range from 23 to 32 feet. Their smallest option, camper vans, range from just over 17 to 21 feet long and start at $134,581. If you're interested in a trailer, Winnebago offers trailers from 15 to 38 feet long, beginning at $37,182.
Are Winnebagos Good Quality RVs?
With over 60 years of experience, you probably won't be surprised to hear that Winnebagos continue to be of fantastic quality. The consumer-oriented company truly listens to the feedback they receive and offer helpful customer service. By utilizing high-quality materials like natural wood and aluminum, Winnebagos stand the test of time.
One important thing to note is that this company mounts its campers on dual axles. This increased stability ensures that your vehicle will remain upright and be easier to control if you blow out a tire or hit any turbulence if you blow out a tire or hit any turbulence. You can't go wrong with a Winnebago.
Pro Tip: Make sure you know these 7 Things to Know About Winnebago before you go!
How Does Winnebago Compare to Other Brands?
The people love the reliable construction of a Winnebago. They also come at various price points, but other manufacturers still offer their RVs for cheaper. Let's compare some of the other most popular brands to give you an idea of how they stack up.
Grand Design RV
The company that manufactures Grand Design RV has existed for about ten years. So far, they have left a positive impact on the industry. With a reputation for excellent after-sales service and great reviews on RVinsider.com, it seems to be a good purchase.
Grand design only offers travel trailers to be towed behind your vehicle. Their smallest trailer sells for around $40,000. Though these trailers have been constructed with top-notch materials, they have yet to stand the test of time because they've only been on the road for a decade.
Airstream
Airstream's iconic design sets them apart from other manufacturers. Constructed of aluminum, their bullet-shaped and tear-drop trailers have stood the test of time. Airstream has been building trailers since 1931. Though Airstream trailers tend to be more expensive than Winnebagos, they feature more recycled material and a more classic design.
Airstream only offers trailers and Class B RVs. They have a sleek design and are notorious for their long lifespan. Airstreams see relatively few mechanical issues, but their aluminum exterior requires upkeep and can be very expensive to repair.
Thor
Founded in 1980, Thor RVs have been on the road for over forty years. The company only makes motorhomes, not trailers. Their class C motorhome starts at $123,150, over $10,000 less than the Winnebago. The motto "you get what you pay for" rings true for this company.
Thor has been known to focus on quantity over quality, and many reviews on RVinsider.com mention the brand's lack of durability. Owners see problems with leaks, slide-out functions, and more. What owners love most about Thor are their layouts. The brand tops the competition in providing efficient storage space.
Newmar
Newmar motorhomes have become known for their luxury living spaces. These high-end motorhomes range in price from about $200,000 to over one million dollars. This price range may be prohibitive for entry-level or mid-tier buyers. The company has fewer approved service centers nationwide, making it a real hassle to get help during a road trip.
Newmar makes excellent RVs at a high price point but overlooked some details. Customers complain that the standard GPS and carpeting in the cockpit don't display the same quality seen elsewhere throughout the vehicle. Some drivers complain about excessive squeakiness from the suspension.
Jayco
In contrast with Newmar, Jayco offers good options for entry-level buyers. Their 2023 class C motorhome starts at $110,768, nearly $25,000 less than a Winnebago. Jayco focuses on building eco-friendly RVs by building them lighter and using less water during manufacturing.
Jayco offers many floorplans, but with such a low price point, it doesn't come as a surprise that their quality can be lacking. This company has some weather protection, such as tinted windows and a heated underbelly to prevent tank freezing.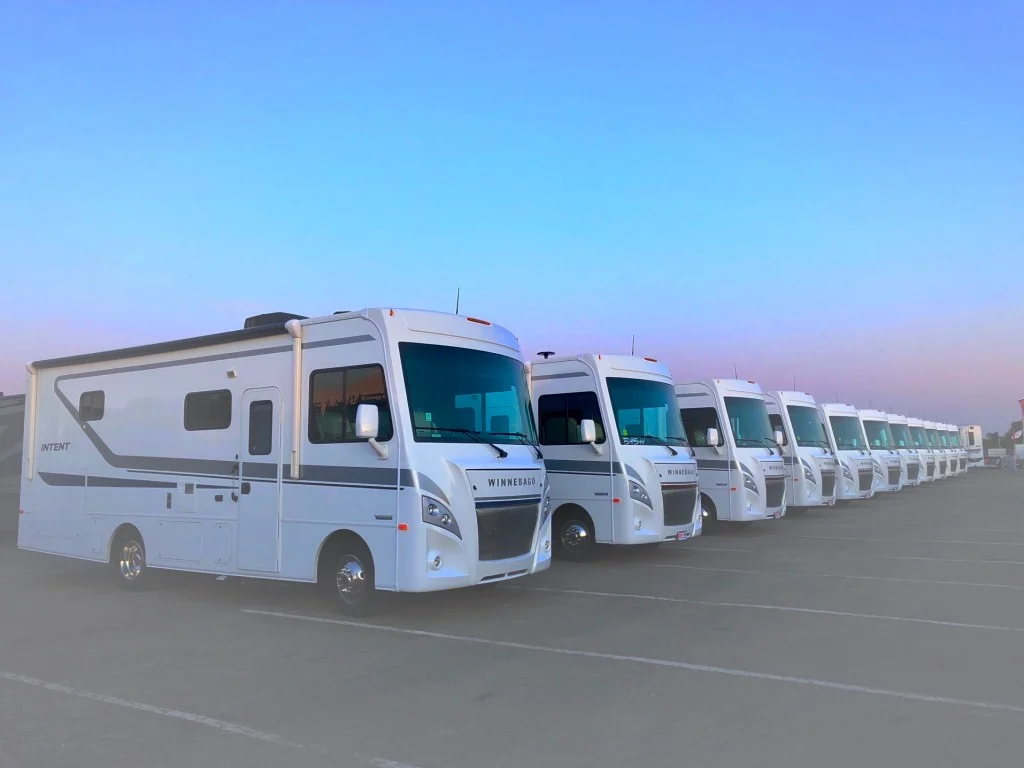 What Are the Most Common Problems to Watch for in RVs?
Whatever RV you decide to buy, you'll want to watch out for some common problems, especially if you buy a used one.
Body damage can be costly to repair on a motorhome or trailer. Look for rust, windshield damage, or any large dents on the vehicle's exterior. Roof damage can lead to leaks, causing problems like carpet damage or waterlogging the camper's walls.
Other important things to check include the heating and AC units. You don't want to discover that your AC doesn't work while camping in 100-degree weather. Also, double-check the sewer system to help avoid any costly and potentially smelly repairs.
Pro Tip: Check out This All-Electric RV Isn't a Pipe Dream, It's a Winnebago.
Is a Winnebago Worth It?
At the end of the day, you should go with the RV that will work best for you. Look for something in the price range that you can afford and that suits your needs. The large variety of prices and models and their unrivaled reliability make Winnebago a good option for almost any traveler.
Discover the Best Free Camping Across the USA
To be honest with you, we hate paying for camping. There are so many free campsites in America (with complete privacy).
You should give it a try!
As a matter of fact, these free campsites are yours. Every time you pay federal taxes, you're contributing to these lands.
Become a FREE CAMPING INSIDER and join the 100,000 campers who love to score the best site!
We'll send you the 50 Best Free Campsites in the USA (one per state). Access the list by submitting your email below: