If you're planning a trip and value your safety, there are some deadly roads that you should avoid.
While some of these highways may provide unforgettable experiences, they can also be incredibly dangerous.
Should you avoid them? Not necessarily. However, you should proceed cautiously and get to know these notorious stretches before you head out.
Let's take a drive!
What Makes A Road Deadly?
Roads could be hazardous for various reasons, but the deadliest usually have a combination of factors. Some of it results from drivers unfamiliar with the area. As you'll see later, some of the most dangerous ones are commonly used by tourists.
Deadly roads often have sharp turns, confusing signs, and poorly painted lines. When you combine this with vistors who are passing through from out of town, it's easy to see how these can become dangerous and even fatal driving conditions. However, some other situations can be difficult for inexperienced drivers or those with limited knowledge of an area.
Weather conditions, especially at higher elevations, can change in the blink of an eye. These conditions can quickly create a very unsafe situation for anyone. In addition, some of these freeways have missing barriers and guardrails along their sides that lead to steep drop-offs. One wrong move and a vehicle and its passengers could fall hundreds of feet over the side.
Pro Tip: Avoid committing any of these 7 Deadly Sins of Interstate Driving to stay safe while on the road.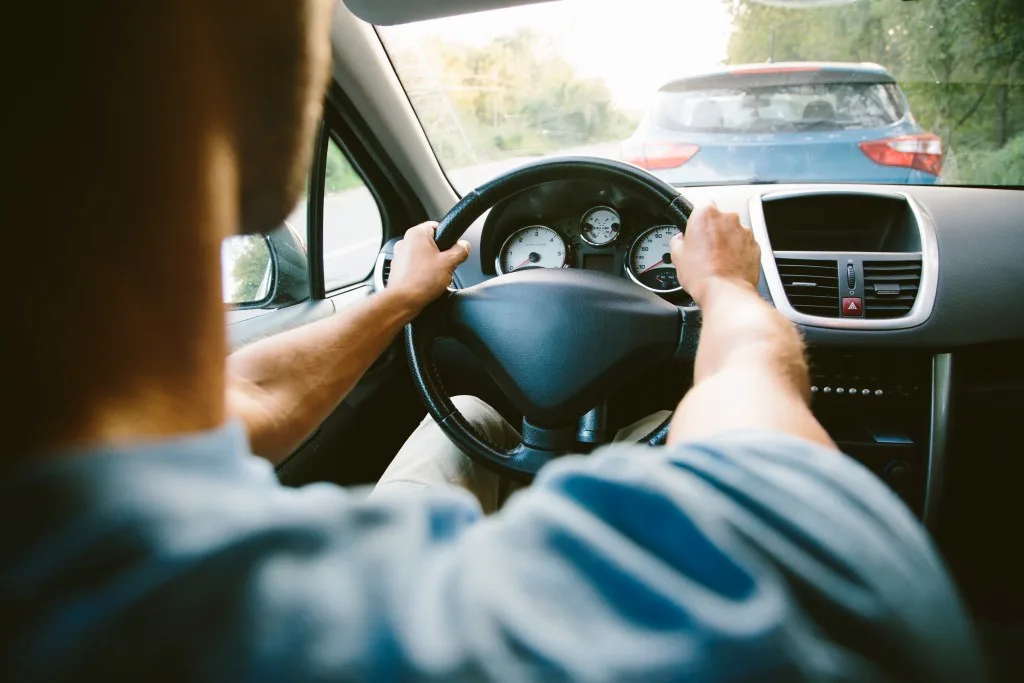 5 of the Most Deadly Roads in America
Data from the National Highway Traffic Safety Administration shows more than 40,000 deaths on American freeways annually. You can never take safety too seriously when you're driving. However, we've found five deadly roads in America where you'll want to be extra cautious.
#1 Million Dollar Highway – Colorado
The Million Dollar Highway is in Colorado and connects the cities of Ouray and Silverton. The drive provides an incredible view as you climb three mountain passes. But there are large sections with little to no guardrails. Those on the passenger side have the unfortunate opportunity of seeing how close the edge is. One false move could send the entire vehicle down.
This has earned it the nickname "Highway to Hell" from many travelers who feel only someone of pure evil could have designed such a road. Since the late 1800s, the route has been terrifying for travelers from all over the country driving through this stretch of Colorado.
#2 Interstate 4 – Florida
One of the deadliest roads in the United States is a 130-mile stretch of highway from Tampa to Daytona Beach. Reports indicate more than 150 traffic fatalities between 2016 and 2019 on Interstate 4. Each year, millions of tourists use it to visit some of the most popular tourist destinations in the world surrounding Orlando.
The primary source of danger is the construction and congestion the interstate often experiences. Central Florida has experienced tremendous growth over the last decade, which only complicates the problems for drivers in the Sunshine State.
Florida is relatively flat, and people may travel faster than they would otherwise. Locals often joke that I-4 is the world's largest parking lot because cars often tend to sit still. Minor fender benders can quickly turn into a significant pileup and shut the highway down.
#3 Route 285 – West Texas
Route 285 sits in far West Texas and runs from Pecos, Texas, to Carlsbad, New Mexico. The oil industry frequently uses this stretch of highway to haul equipment, supplies, and workers to and from worksites. Research has proven that deaths on this small section of the road typically increase as the price of oil increases. Between 2015 and 2019, 540 crashes resulted in 10 deaths.
Unfortunately, the future doesn't look promising for Route 285 regarding its safety. Officials project that traffic on the highway will continue to increase through 2030. Some estimates expect a nearly 30% increase in use. The state is working towards expanding a roughly 50-mile stretch of road where the most deadly accidents typically occur.
#4 James Dalton Highway – Alaska
Alaska's James Dalton Highway, or Alaska Route 11 as the signs say, is 414 miles of road with a reputation for being dangerous. Many see this passage as one of the most treacherous in the United States and possibly even the world. No matter when you travel through, you should have survival gear and know how to use it.
Drivers pass through only three towns as they travel from near Fankbanks to the Arctic Ocean in Deadhorse/Prudhoe Bay. This means there are only three spots to stop for fuel, so you better ensure you have enough to make the trip! In fact, this is the longest stretch of road in North America with no cell signal, hotels, or other services.
It has multiple steep grades that exceed 16%, and it is the main supply route for oilfields in the northern part of the state. As a result, large tractor-trailers frequent the area and can kick up a tremendous amount of dust, gravel, and mud.
Large trucks reduce visibility and destroy the pavement. Potholes the size of Texas litter the highway and can do a significant amount of damage to a vehicle. The route itself isn't designed for small cars. If things don't go as planned, you can find yourself in an unsafe and potentially deadly situation.
#5 Taconic State Parkway – New York
The Taconic State Parkway is a 104-mile stretch of hazardous highway in Eastern New York. The parkway is incredibly narrow and has many tight turns. Unfortunately, drivers tend to go a little too fast here, which can result in a deadly incident.
Law enforcement frequently patrols the area and isn't afraid to hand out tickets. Over seven years, they issued 18,000 citations for speeding in this area. This was approximately 33% of traffic offenses.
The area has experienced some horrific crashes, especially in the Westchester area. Several people have found themselves going in the wrong direction. More than a decade ago, a 36-year-old mom turned onto the wrong side of the road, and her minivan was involved in a head-on collision with an SUV. Eight lives were lost in the accident, including four children.
What Are Some Tips for Safe Driving on Deadly Roads?
Unfortunately, depending on your travel plans, some of these highways are nearly impossible to avoid. However, informing yourself of what to expect can help you prepare to handle the road. You may not be able to control what others do, but you can drive confidently when you know what to expect.
If you're worried about traffic or weather conditions, plan your travels around them. Check the weather frequently, especially if you're climbing in elevation. If you're concerned about gridlock, leave early in the morning or late at night. You can take advantage of the decreased number of motorists. Whether it's the weather or the traffic, adjusting your travel time can help ensure a smooth driving experience.
Pro Tip: Stay alert when driving by knowing What Exactly Highway Hypnosis Is.
Do Your Research Before You Hit the Road
Driving on deadly roads in America can be a stressful experience. However, you'll likely have to do it at some point. Learn as much as possible about the route and what to expect so you can confidently approach the situation.
When in doubt, slow down and stay in your lane. It's better to arrive a few minutes late than not at all. And if you're driving through areas with no cell signal, make sure you have everything you need to survive if you're stuck for awhile.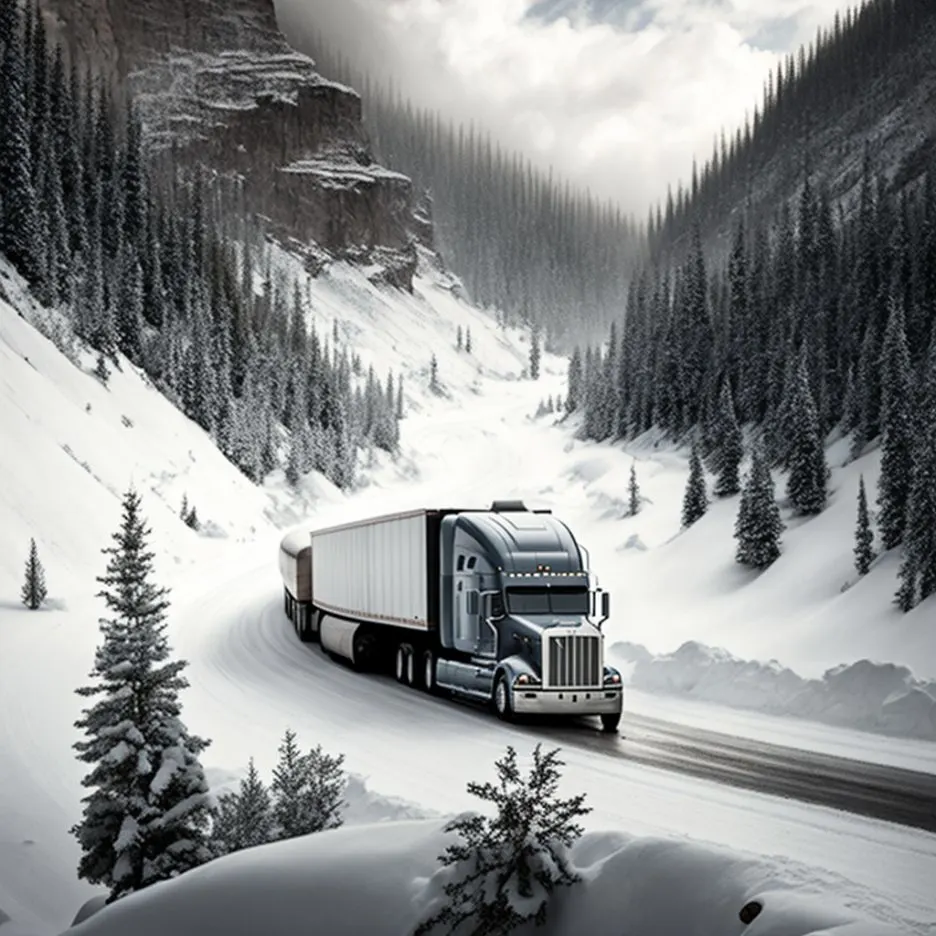 Discover the Best Free Camping Across the USA
To be honest with you, we hate paying for camping. There are so many free campsites in America (with complete privacy).
You should give it a try!
As a matter of fact, these free campsites are yours. Every time you pay federal taxes, you're contributing to these lands.
Become a FREE CAMPING INSIDER and join the 100,000 campers who love to score the best site!
We'll send you the 50 Best Free Campsites in the USA (one per state). Access the list by submitting your email below: