If you like the urban scene, nothing beats New York City, Miami, or Los Angeles. If you love waking up to beautiful sunrises or hiking to see breathtaking sunsets, nothing beats Utah, Arizona, or New Mexico.
However, if you're looking for a reason to visit the Midwest, there aren't many good ones.
There are more reasons to avoid this region of the country. Let's take a closer look at America's Heartland and why you might want to skip it altogether.
Keep in mind: This is simply our opinion and could even be viewed as a parody sometimes.
What States Make Up the Midwest?
The twelve states in the central and north-central parts of the United States make up the Midwest: North Dakota, South Dakota, Nebraska, Kansas, Illinois, Indiana, Iowa, Missouri, Wisconsin, Minnesota, Ohio, and Michigan. Generally, these states lie between the Rocky Mountains to the west and the Appalachian Mountains to the east.
Almost 69 million people live in this region of the country.
What Is the Midwest Known for?
When you see a picture of grain fields or open plains, you probably think of the Midwest. This area features low, flat to rolling terrain that's ideal for farming and raising cattle. However, there are a few areas with higher elevations, like the eastern Midwest near the foothills of the Appalachian Mountains and southern Missouri near the Ozark Mountains.
People often refer to the Midwest as "America's Heartland." The agricultural bounty in this region supplies much of the food for Americans. The Midwest also provides much of the steel manufacturers use in cars and trucks across America.
However, this country's central region is also "Tornado Alley," a less favorable label. The transition from winter to spring produces more tornadoes here than elsewhere in the United States.
Pro Tip: While driving through the Midwest, spend the night at one of these Best Free Camping Spots In South Dakota.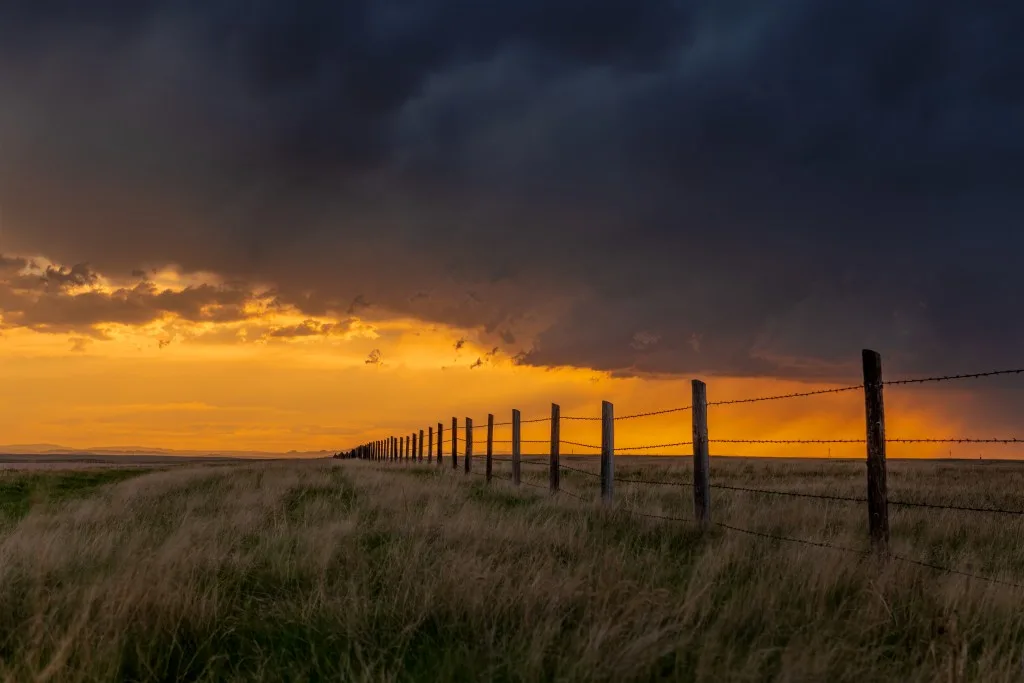 5 Reasons Why You Need to Avoid the Midwest
Whether you are looking to do a cross country road trip or are on the hunt for a fun midwestern adventure, keep these five reasons why you may want to avoid the Midwest in mind before you go.
The Scenery Is Not Impressive
When you plan a road trip or explore nature, you want to see majestic mountains or crashing waves. Maybe you love the red rocks of the Southwest or the rocky cliffs of Maine. You don't get that in the Midwest. If rolling hills and flat, open plains are your forte, you'll love it.
But most of us prefer the beautiful landscapes we see in paintings and photographs. Artists generally don't go to the Midwest for inspiration.
The Weather Is Bad Year-Round
Summers are hot and humid, while winters are cold and gray. Although you might enjoy springtime flowers, you also might be dodging tornadoes. So, in reality, the only time you'd want to visit the Midwest is two or three months in the fall.
Not only is the weather lousy, but it can also be extreme. Blizzards and white-out conditions are common in the winter. Droughts and heat waves are common in the summer. Weather-wise, the Midwest may be the worst region in America.
The Food Is Disappointing
Although you might love a Chicago deep-dish pizza or chow down on a Chicago-style hot dog, there isn't much else to tease your taste buds. Outside of Chicago, people don't know the Midwest for its food choices. Want some cereal with your muffin?
How about a side of wheat toast with your soup?
The menu options don't have the same flair and diversity as other locations in America. You don't have the Latin or Asian influences that you might find in Texas or California.
There Are Fewer Opportunities for Awesome Water Recreation
If you love water recreation, the Midwest isn't a destination for you. With almost every state landlocked, there is little opportunity for aquatic activities.
You're limited to a handful of states that border the Great Lakes. You certainly don't want to go paddleboarding or kayaking in the dirty Mississippi. If you aren't near a lake, you'll be bored with the recreational opportunities.
There Are No Major Cities (That Are Cool)
Most of the major cities in America are along the West Coast and East Coast. Very few cities lie in the Midwest. Chicago is the most populous city with over two million residents, but no other city boasts a population of over one million. Columbus, Ohio; Indianapolis, Indiana; Detroit, Michigan; Milwaukee, Wisconsin; and Kansas City, Missouri are the only other cities with populations over 500,000.
Unless you're going to a sporting event, most people don't write these cities on their bucket list of places to visit. You certainly don't get the New York City or Los Angeles vibe when you see these Midwestern towns.
What Attractions Are in the Midwest?
Although there seems to be nothing much to see in the Midwest, there are a few attractions that lure visitors yearly. There's the Gateway Arch in St. Louis, Missouri, and Mount Rushmore in the Black Hills of South Dakota. You can visit Badlands National Park or Hot Springs National Park.
Many call Wisconsin Dells the "Water Park Capital of the World." So if you plan a trip to the Midwest, there are attractions to keep you busy and provide entertainment for the kids.
Pro Tip: Keep in mind these Realities of Mount Rushmore RV Camping before you head out on your Midwestern adventure.
Is a Trip to the Midwest Worth Your Time?
If you're looking for family fun, stunning landscapes, breathtaking views, or downtown city life, the Midwest may be worth skipping. It doesn't have the lure of the Northeast with its marinas, lighthouses, and big cities.
Nor does it have the appeal of the Southwest with its colorful canyons, indigenous history, and mouth-watering cuisine.
So if you're planning a trip anytime soon, your best bet is to avoid the Midwest unless you want to sit and watch the corn grow.
Have you ever visited America's Heartland? What was your experience like? Tell us in the comments!
Discover the Best Free Camping Across the USA
To be honest with you, we hate paying for camping. There are so many free campsites in America (with complete privacy).
You should give it a try!
As a matter of fact, these free campsites are yours. Every time you pay federal taxes, you're contributing to these lands.
Become a FREE CAMPING INSIDER and join the 100,000 campers that love to score the best site!
We'll send you the 50 Best Free Campsites in the USA (one per state). Access the list by submitting your email below: