Many people choose to visit beautiful Northern California each year. Driving along Highway 1 through Big Sur should be on every traveler's bucket list. In Sonoma, there are over 50 parks to explore.
Point Lobos State Natural Reserve is home to seals, sea otters, sea lions, and migrating gray whales. What's not to love about Northern California?
A few things. Even with all the grandeur and beauty, there are many reasons to avoid Northern California. Let's take a look, and then you can decide if a visit to Northern California is in your future.
What Is Northern California Known for?
Tourists visit Northern California to see the lush Redwood Forest, the rocky cliffs of the Sierra Nevada mountains, and the famous Yosemite National Park. The landscape is stunning.
It's also the heart of wine country with Sonoma and Napa Valleys. Whether you enjoy adventures in the outdoors, shopping in quaint beach towns, or relaxing in a vineyard with a view, Northern California has it all.
Is Northern California Expensive?
In the suburbs of San Francisco, like in Palo Alto and Fremont, the median house price is over $1.3 million. However, in Crescent City, you'll find the median house price around $275,000. With that extensive range, it's possible to find luxurious accommodations to meet the needs of high-profile CEOs or find a comfortable house suitable for a couple of school teachers.
In general, the cost of living is much higher in California than in other states. Everything from groceries to gas will cost more.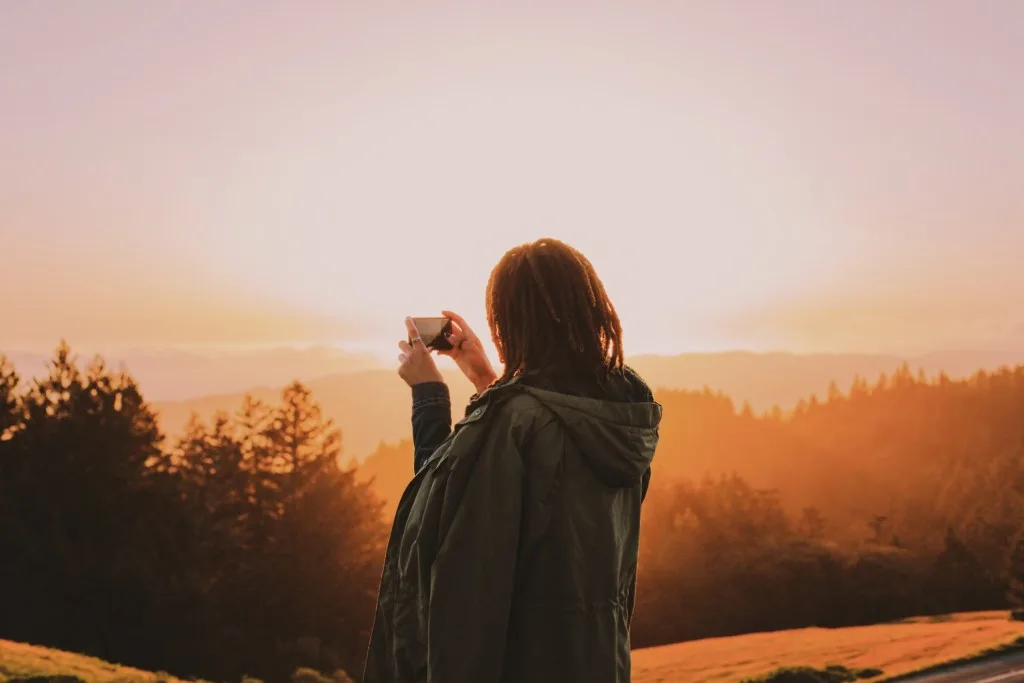 7 Reasons to Avoid Northern California
Although the scenery is spectacular in Northern California, there are many reasons to avoid this area. California is a huge tourist destination, but many avoid it because of increasing crowds, traffic, and prices.
If you're planning on visiting the San Francisco area or want to explore farther north, consider these reasons to change your plans.
1. Tourists and Crowds
Between Redwood National Park, Lassen Volcanic National Park, and Yosemite National Park, millions of visitors flock to Northern California every year. However, it's not just the National Parks. The scenic drives along the Pacific Coast, the big cities of Sacramento and San Francisco, and the stunning beaches offering relaxation and outdoor activities beckon visitors worldwide.
Over $100 billion were spent on travel-related items in 2021 by visitors to the state of California. If you don't like crowds, avoid Northern California.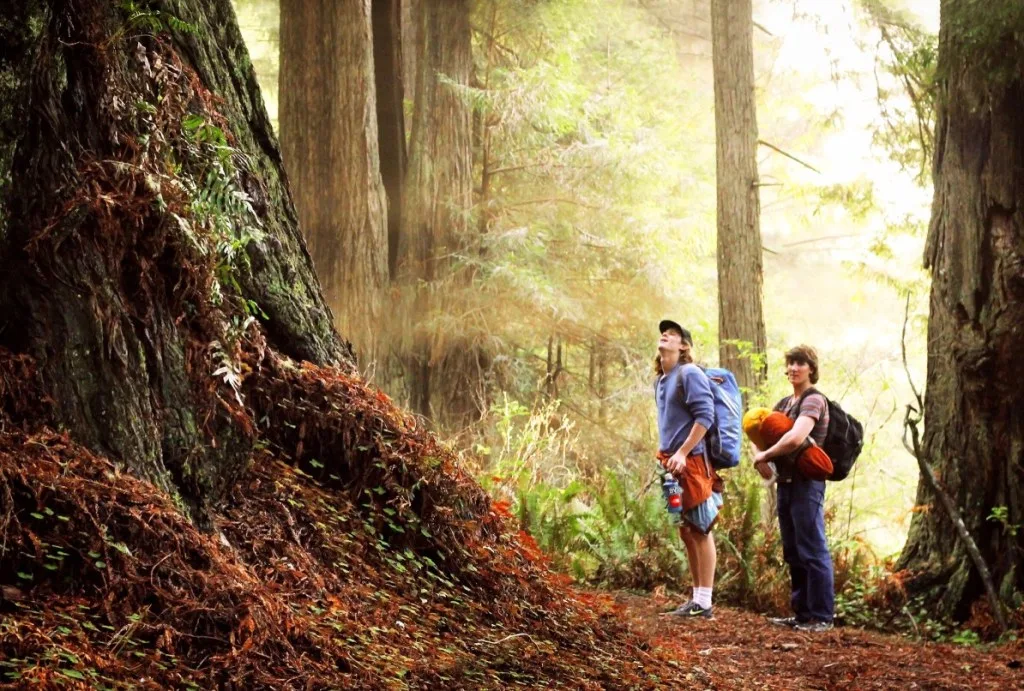 2. Traffic
If you have many people visiting the same area, traffic will be a nightmare. Most people know that it will take hours to get a few miles by vehicle in Los Angeles. Traveling in the northern part of the state isn't much better. With more National Forests and wilderness areas, there are fewer highways and interstates in Northern California.
This means everyone travels on Interstate 5 or scenic Highway 1. When you're trying to get to those National Parks, big cities, or beautiful beaches, it will take longer than you expect.
Pro Tip: Check out these 5 Incredible California Castles while exploring the west coast.
3. Prices for Lodging and Entertainment
Many know that fuel prices are higher in California than anywhere else in the continental US. High costs are not only at the pump. Lodging, entertainment, restaurants, and groceries are all expensive.
If you're planning a trip to Redwood National Park or Lassen Volcanic National Park, you'll see amazing sights and beautiful scenery. However, you'll pay a high price when you stay in the area. A trip to the grocery store for a few items may cost you $100.
An evening out with your spouse may cost well over $200. The expensive lodging and entertainment may be enough to keep you from visiting this spectacular landscape.
4. Winter Can Be Cold
Winter in Northern California is much different from winter in Southern California. While Southern California welcomes snowbirds every year, no one wants to spend winter above Sacramento. The higher elevation and higher latitude mean harsh, cold weather.
Even though the beaches might not see freezing temperatures, the mountains can have snow. Winter is also the rainy season, so if you're going to San Francisco in the winter, it will feel colder than it is.
Pro Tip: Need somewhere to stay while in California? Stay at one of these Best Beach Camping in California.
5. Crime & Drugs
Yes, like many regions around the world, Northern California has its share of crime and drug-related issues. The nature and extent of these problems can vary widely based on specific locales, socioeconomic factors, and other considerations.
Urban Areas: In larger urban areas like San Francisco, Oakland, and Sacramento, you will find the full spectrum of criminal activity, from petty crimes like theft to more severe crimes such as violent assaults and homicides. Drug trafficking and use can also be more pronounced in some urban areas.
Rural Areas: In more rural or less densely populated areas of Northern California, such as the Emerald Triangle (Mendocino, Humboldt, and Trinity counties), there has historically been significant cultivation of marijuana. While marijuana is now legal for recreational use in California, the area still sees illegal grows and some related criminal activities.
Overall Crime Rate: Northern California, like any large and diverse region, has areas with high crime rates and areas with low crime rates. Generally, crime tends to be more prevalent in areas with higher poverty rates, limited access to education and employment, and other social challenges.
Methamphetamine & Opioids: Over the years, Northern California has also seen issues related to methamphetamine production and use. Additionally, like many parts of the U.S., there has been a concern with opioid use and related deaths.
Policing and Rehabilitation: The state and local governments have taken multiple approaches to address crime and drug problems, ranging from law enforcement initiatives to community-based rehabilitation programs.
6. Political Extremism
On either side of the coin, California is a hot spot for extreme politics. If you want your vacation to be a vacation from reality, you may wish to avoid northern California.
Urban-Rural Divide: As is the case in many parts of the U.S., there's a pronounced urban-rural political divide in Northern California. Urban areas like San Francisco, Oakland, and Sacramento lean heavily Democratic and tend to be progressive on social issues. In contrast, many rural areas of Northern California can be more conservative and may lean Republican.
Liberal Strongholds: The San Francisco Bay Area is known for its progressive politics. It has been at the forefront of various progressive movements, including LGBTQ+ rights, environmental activism, and tech-driven innovation. Cities like Berkeley have historically been associated with progressive activism.
Environmental Politics: Northern California is home to numerous environmental landmarks, including the Redwood National and State Parks and various coastal regions. Consequently, environmental issues often play a significant role in regional politics, with a strong emphasis on conservation, sustainable agriculture, and opposition to activities like offshore drilling.
Technology & Politics: The presence of Silicon Valley in Northern California brings with it a unique political dynamic. The tech industry has a major influence on regional politics, with debates about housing, transportation, and the influence of tech giants being especially prominent.
Agricultural Interests: Parts of Northern California, especially the Central Valley, are agriculturally rich and vital to the nation's food supply. Agricultural interests, including water rights, labor laws, and trade policies, are critical political issues in these areas.
Secessionist Movements: There have been periodic movements advocating for parts of Northern California (and sometimes incorporating parts of Southern Oregon) to secede and form a new state, often referred to as the "State of Jefferson." While these movements have existed for decades, they have not gained widespread traction or official support.
Party Affiliation: Generally, the Democratic Party dominates much of Northern California, especially in state and federal elections. However, as mentioned, there are pockets, especially in rural areas, where Republicans or even third-party candidates receive more robust support.
Cultural Politics: Issues like cannabis legalization, which has significant roots in parts of Northern California, play into the region's politics. Additionally, with its diverse population, issues related to immigration, civil rights, and more are often central to political discourse.
Like all regions, Northern California's political landscape is complex and multifaceted, reflecting its diverse demographics, industries, and history.
7. It's Too Beautiful
The lush forests create an almost rainforest-like landscape. Parks burst with beauty in Northern California. From Jedediah Smith Redwoods State Park, Bodega Bay, Emerald Bay at Lake Tahoe, and Sonoma Valley to Burney Falls, visitors can see much natural scenery. With its rocky cliffs, blue waters, and cascading waterfalls, Northern California might be too beautiful.
Is Visiting Northern California Worth It?
If you have an unlimited bank account and are willing to battle crowds, traffic, and weather, Northern California might be the perfect place to visit. It's simply stunning.
However, the reasons to avoid this area aren't insignificant. Consider the pros and cons before you set out for the beautiful coastline of Rodeo Beach.
Do you think a visit to Northern California is worth it? Tell us your thoughts in the comments!
Discover the Best Free Camping Across the USA
To be honest with you, we hate paying for camping. There are so many free campsites in America (with complete privacy).
You should give it a try!
As a matter of fact, these free campsites are yours. Every time you pay federal taxes, you're contributing to these lands.
Become a FREE CAMPING INSIDER and join the 100,000 campers that love to score the best site!
We'll send you the 50 Best Free Campsites in the USA (one per state). Access the list by submitting your email below: