As we drove away from the Black Hills of South Dakota, the wonders of Yellowstone National Park were on our horizon. We never know what to expect when traveling to popular parks during peak season, but we hoped to find an awesome free campsite.
Snake River was pretty amazing and located just a few miles from the park's southern entrance.
Here's the Breakdown
[youtube https://www.youtube.com/watch?v=P2iTq3uVT1I%5D
Location: John D. Rockefeller Jr. Memorial Parkway
GPS: 44.097, -110.689446
Date/Temp: We camped here for two nights in early August. The highs were in the high 80s, but the evenings dropped into the mid 40s.
Amenities: The campsite offers an amazingly clean vault toilet, multiple trash receptacles, and two bear boxes. There is no water on site, but just down the road you can get some water from the side of the Flag Ranch store.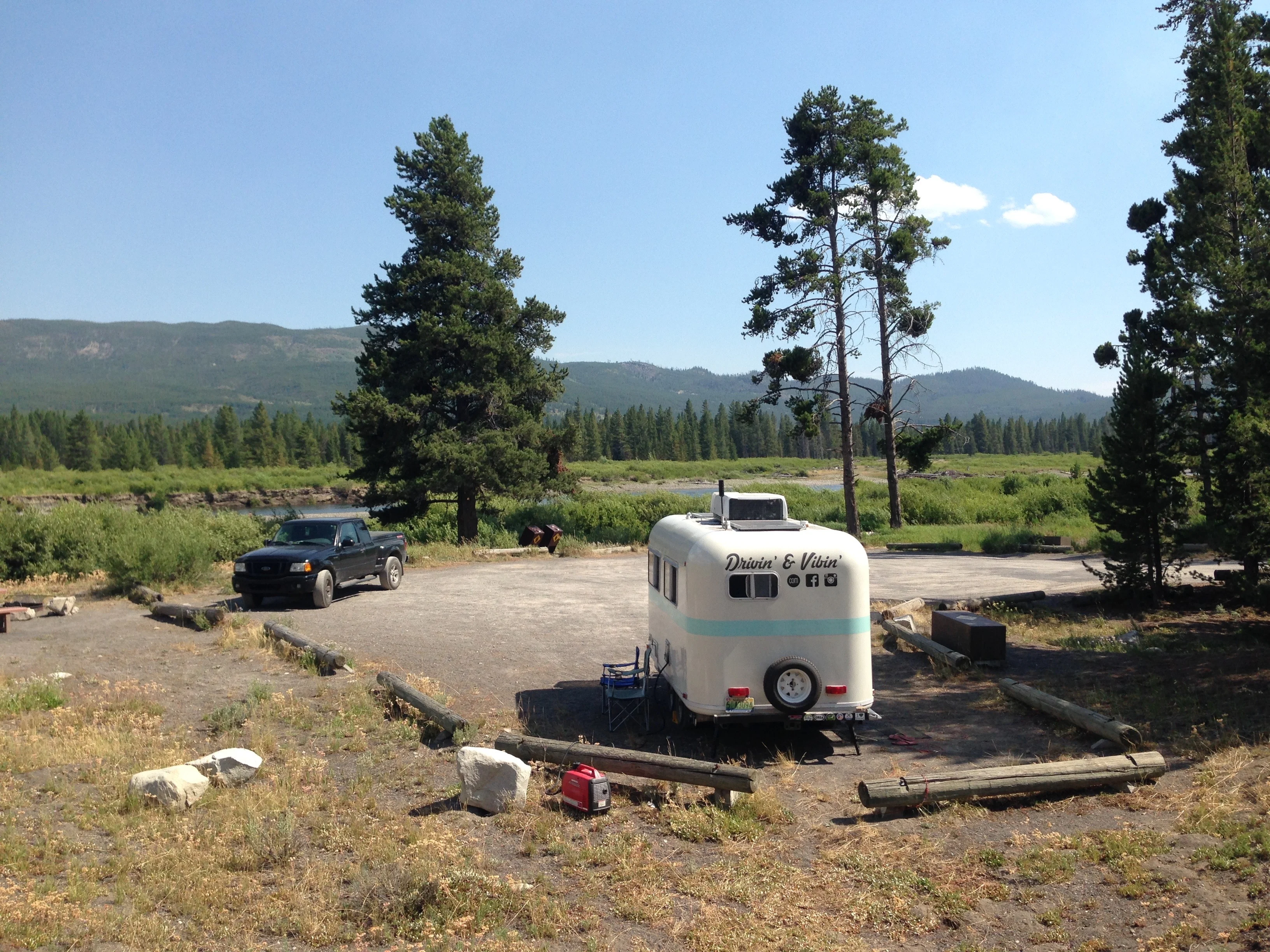 Noise: Our site was very quiet. We were the only RV campers, but many tent campers passed through during our short stay.
Wifi/Cell: There is no wifi or cellular service here unless you have satellite internet. It was a dead-zone for AT&T, T-Mobile, Sprint and Verzion.
Grocery/Errands: Your best bet is to stock up on groceries before setting up camp. Once you're here, the closest options are at Flag Ranch or inside Yellowstone – all of which are overpriced.
Dog Friendly: While we camped here with our pup and saw no signs stating it isn't dog friendly, it's been brought to our attention that dogs aren't allowed here. If you're seeking official confirmation of this, contact the Grand Teton National Park. This spot isn't in the GTNP, but it is managed by them.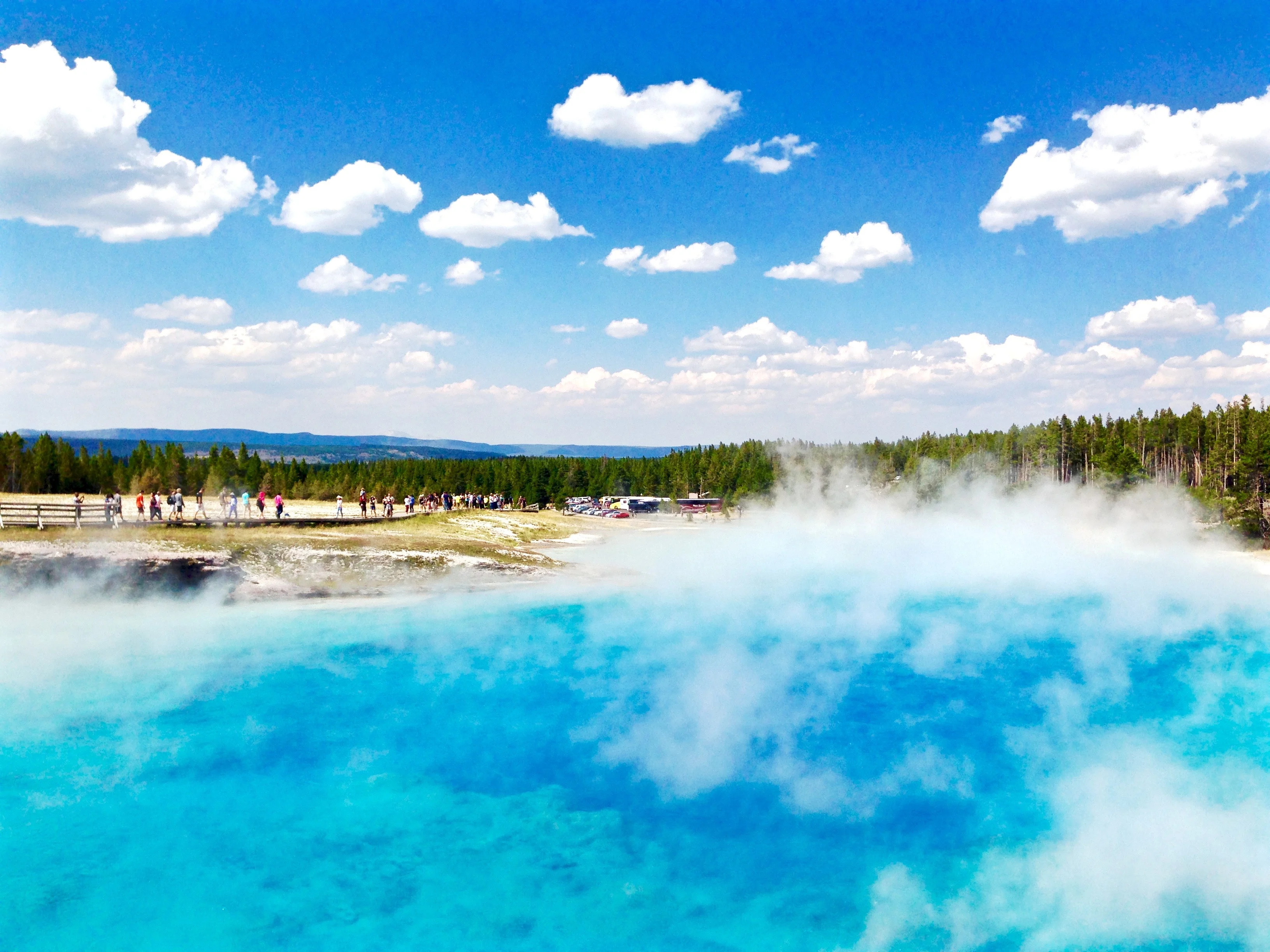 Entertainment: Yellowstone National Park is a stone's throw away. We only explored the park for a day, but there is enough to do there to be entertained for weeks!
Thanks for reading our blog. Help support our mission – to live freely and deliberately – by checking out our Etsy store or shopping Amazon through our link.